Today it is my pleasure to Welcome author
Aleatha Romig
to HJ!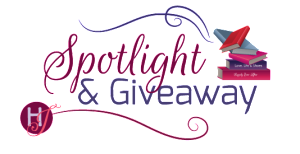 Hi Aleatha and welcome to HJ! We're so excited to chat with you about your new release, Promises!
Please summarize the book for the readers here: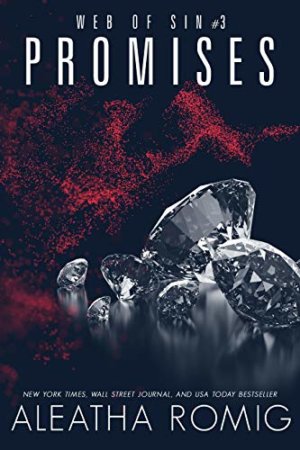 Promises is the epic conclusion to Web of Sin. It is packed with action and steamy times. The king of Chicago, Sterling Sparrow is pushed to protect the woman he loves as both he and Araneae grow stronger in their commitment allowing them to also grow as individuals.

Please share the opening lines of this book:
My gaze narrowed to meet my assistant Stephanie's as I entered Sparrow Enterprise's private office suite. There was no way she wasn't aware of my ire regarding the interruption of my morning plans; however, just in case, my scowl pointed her direction should have been a clear indication of my current disposition. As our eyes met, her furrowed brow, wide eyes, and tilt of her head led me to widen my inspection of the room.
Please share a few Fun facts about this book…
There is a chapter where Sterling and Araneae are on Mackinac Island. It's a place I've been many times including on my honeymoon.
I loved writing this book as I'd fallen so in love with all the characters.
Promises is the longest book of the trilogy – over 50 chapters and 92,000 words!
Please tell us a little about the characters in your book. As you wrote your protagonist was there anything about them that surprised you?
I feel that both my anti hero and my heroine have grown throughout the trilogy. Each has influenced the other in a way that made them stronger and more self assured. That didn't weaken either, but made them more rounded and confident.
If your book was optioned for a movie, what scene would you use for the audition of the main characters and why?
I like this scene, because they're being so sincere with one another. It shows the growth in their relationship.
"Before we parted ways," Sterling said, "you told me something. With everything that has been happening, what you said was in the back of my thoughts. Seeing you here…" Sterling's gaze scanned me from the top of my head to the toes of my shoes. With each inch, his stare sent sparks over my flesh until fire smoldered in his darkened orbs and my skin was ablaze. "…has brought your declaration back."
Goose bumps prickled beneath the burn as I recalled telling him I loved him. "Sterling, I—"
It was his turn to silence me with a finger to my lips as he leaned closer and the spicy scent of his cologne filled my senses.
"No, Araneae, I brought you into a shitstorm." His head shook. "The thing is swirling around us, and yet when I'm with you, holding your hand, looking at how strikingly beautiful you are, regal and strong in the middle of this mess, I'm awed." His free hand caressed my cheek. "You amaze me, continually. Whether you're dealing with assholes the likes of Pauline or facing whatever in the hell happened with Winnie in that hotel room…" He took a deep breath. "…if I were half the man that people think I am, I would do everything in my power to give you back the life I stole from you. I'd put a hundred men and women in Boulder to keep you safe and let you get out of this shadow world. I would let you live your life as Kennedy Hawkins."
What do you want people to take away from reading this book?
I hope people come away from Promises and the entire Web of Sin trilogy feeling fulfilled. There is a lot of mystery and twists. I hope the readers' questions are answered and they understand how a complicated story all came together.
What are you currently working on? What other releases do you have planned?
I'm working on TWISTED, book one of my new trilogy TANGLED WEB releasing book #1 May 21. I also have a rebranding surprise coming in February. Stay tuned!

Thanks for blogging at HJ!
Giveaway:

A Signed copy of Promises, book #3 of Web of Sin and a $25 Amazon gift card
To enter Giveaway: Please complete the Rafflecopter form and Post a comment to this Q:

How do you feel about the lengths Sterling will go to in order to keep Araneae safe? How would you react if you were Araneae?
Excerpt from Promises:
Sterling's strong arms came to the railing as the warmth of his body radiated behind me, heating my sundress-covered back. Sighing against my neck, his prickly chin nuzzled against my shoulder while the aroma of sunscreen mixed with cologne replaced the fresh scent of water. Before us was the never-ending blue of Lake Michigan, the surface sparkling like diamonds in the sun as the yacht cruised through the waves, taking us back south to Chicago.
I leaned back against his solid chest, taking in the beauty as the wind blew my hair and the light fabric of the sundress covering my bikini.
"You're quiet. What are you thinking?" he asked, his words tickling my neck.
Instead of answering, I shrugged.
"I'll tell you what I'm thinking," he offered.
Spinning within the cage of his arms, I wrapped mine around his bare, toned torso. Looking up, I replaced my view of the blue waters with the darkest brown eyes. "What are you thinking?"
"That next time we have a yacht, it has fewer crew members."
Excerpt. © Reprinted by permission. All rights reserved.


Book Info:
The twisted and intriguing storytelling that you loved in Consequences and Infidelity continues with the epic conclusion of the all-new alpha anti-hero in the dark romance series Web of Sin, by New York Times bestselling author Aleatha Romig.
Have you been Aleatha'd?
Learn the truth behind the secrets and lies.
Surrounded by secrets and lies, can promises be believed?
Promises is book three—Sterling and Araneae's epic conclusion—of the acclaimed Web of Sin trilogy.
Book Links: Amazon | B&N | iTunes | Kobo | Google |


Meet the Author: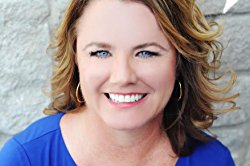 Aleatha Romig is a New York Times, Wall Street Journal, and USA Today bestselling author who lives in Indiana, USA. She grew up in Mishawaka, graduated from Indiana University, and is currently living south of Indianapolis. Aleatha has raised three children with her high school sweetheart and husband of over thirty years. Before she became a full-time author, she worked days as a dental hygienist and spent her nights writing. Now, when she's not imagining mind-blowing twists and turns, she likes to spend her time with her family and friends. Her other pastimes include reading and creating heroes/anti-heroes who haunt your dreams!
Aleatha released her first novel, CONSEQUENCES, in August of 2011. CONSEQUENCES became a bestselling series with five novels and two companions released from 2011 through 2015. The compelling and epic story of Anthony and Claire Rawlings has graced more than half a million e-readers. Aleatha released the first of her series TALES FROM THE DARK SIDE, INSIDIOUS, in the fall of 2014. These stand-alone thrillers continue Aleatha's twisted style with an increase in heat.
In the fall of 2015, Aleatha moved headfirst into the world of dark romantic suspense saga with the release of BETRAYAL, the first of her five-novel INFIDELITY series that has taken the reading world by storm. She also began her traditional publishing career with Thomas and Mercer. Her books INTO THE LIGHT and AWAY FROM THE DARK were published through this mystery/thriller publisher in 2016.
In the spring of 2017, Aleatha released her first stand-alone, fun, and sexy romantic comedy PLUS ONE, followed by ONE NIGHT, A SECRET ONE, and ANOTHER ONE. Her range of genres includes two erotic novellas, UNCONVENTIONAL and UNEXPECTED.
Aleatha is returning to her dark roots with WEB OF SIN, a new dark romantic trilogy with an all new anti-hero coming October of 2018.
Aleatha is a "Published Author's Network" member of the Romance Writers of America and PEN America. She is represented by Kevan Lyon of Marsal Lyon Literary Agency.
Website | Facebook | Twitter | Instagram | GoodReads |