Today it is my pleasure to Welcome author
Kim Redford
to HJ!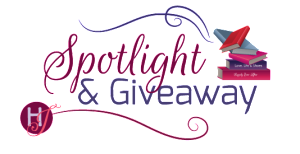 Hi Kim and welcome to HJ! We're so excited to chat with you about your new release, Cowboy Firefighter Christmas Kiss!
Please summarize the book for the readers here: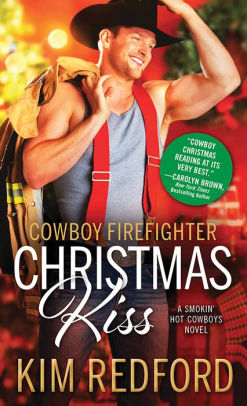 In Cowboy Firefighter Christmas Kiss (Smokin' Hot Cowboys, Book 5), Ivy Bryant goes from website designer by day to honky-tonk manager by night…and needs help getting Wildcat Hall back on its feet. Slade Steele, cowboy firefighter and proprietor of the Chuckwagon Café, walks in the front door and offers his services as an award-winning pie-baker. There's instant attraction between them, but also instant trouble. Soon they're caught up in catching cattle rustlers and solving the mystery of the missing Fernando—eight-year-old Storm Steele's beloved Angus bull. Storm insists Fernando will somehow make his way home for Christmas. To the surprise of everyone, Fernando sightings spread across North Texas, and he becomes famous on television, radio, and social media. As Ivy and Slade prepare for Wildcat Hall's Honky-Tonk Christmas celebration, they turn up the heat in the kitchen…and with each other.
After reading Cowboy Firefighter Christmas Kiss, I hope readers take away this thought. "Life, laughter, and love flourish in Wildcat Bluff County, Texas."
Please share your favorite quote from Cowboy Firefighter Christmas Kiss:
"Somehow Slade had to get a handle on the situation. He'd controlled thousand-pound-plus bulls, horses, cows, and never blinked twice. But let hundred-pounds-plus-change Ivy Bryant enter his life, and he was instantly out of control."
Please share a few Fun facts about this book…
Angus bulls travel five miles a day…if motivated.
Dance halls aka honky-tonks provide important venues for musicians.
In Texas, eighty percent of firefighters are volunteers.
If your book was optioned for a movie, what scene would you use for the audition of the main characters and why?
Ivy Bryant saw another truck turn off Wildcat Road, pull into the parking lot, and stop near the front door. She recognized the solid black vehicle with silver trim sporting a big metal cowcatcher across the front grill—Slade Steele. She felt her heart speed up in anticipation.
He stepped down from his pickup, took off his cowboy hat, and tossed it onto the front seat. When he turned back, he saw her. And paused. He gave a slight nod in acknowledgment and started forward in his easy, ground-eating stride with his limp a bit more pronounced that usual.
She felt a little tug from him to her or her to him—or maybe both directions at once—that caused her to place a hand over her heart. She wasn't sure why she did it except that it seemed right as she became vitally aware of the softness and tenderness she felt toward him, the determined power he projected toward her, and the excitement that was building between them.
He stopped in front of her, tilted up her chin with one big hand, and placed a gentle kiss on her lips.
She was so astonished that she simply stood there, trying to get her mind to work again, but it had gone on hiatus, leaving only her body in charge. And her body demanded much more than the single kiss that had started a river of molten lava burning through her.
"Are you okay after all your guests?" He carefully tugged her hair loose, snagged her ponytail holder around his big wrist where the hot pink looked wildly out of place, and smoothed the hair around her face with the palms of both hands.
"You're touching me."
"I know."
"What makes you think that's okay?"
"This." And he cupped her face with both hands and pressed a longer, hotter kiss to her lips.
She shivered in response and took a step back. "I only met you today."
"I know."
"And…and I'm not sure it is okay."
"What can I do to make it okay?" He closed the space between them and kicked the door shut behind him.
She pressed her hand harder over her heart, as if to keep it in place. She felt almost light-headed from his hot kisses, his intense blue eyes, and his sage-and-citrus scent.
"Tell me." He leaned toward her, searching her face for an answer.
"I—I'm not sure." She held her ground this time, but it wasn't easy in his nearly overwhelming presence. "Today has been so much, and you—"
"I helped you."
"Yes, but—"
"I'm here to help you again. I brought supper. It's in the truck."
She smiled, feeling her eyes crinkle at the corners in pleasure. "And you think the way to a woman's heart is through her stomach."
He grinned back. "Yeah."
"I suppose it's possible."
"I've got lots of food…and I know how to cook it."
She chuckled at his words.
"And I'm willing to share it."
"But still, you touched me."
"I know."
"And I suppose you plan to do it again."
"Yeah."
"And I suppose you think I'll let you."
"If you don't, I'll be in serious trouble."
If he hadn't looked so adorable, she might have been able to resist the kisses, the food, the banter, but those big blue eyes were burning a hole in her heart and she was falling deep into them—and she didn't want to climb out. She put her hands flat on his chest, feeling the muscles tighten in response, went up on her toes, and placed the softest of gentle kisses on his firm lips.
He sighed in relief and pleasure. "That's the answer I've been waiting for since the moment I laid eyes on you."
"I didn't know you asked me a question."
"Not in so many words, but it's been there between us from the first."
"Maybe I was too distracted to notice."
"Maybe…or you didn't want to notice." He lifted a hand toward her, then dropped it to his side. "You answered my question now. That's all that counts."
She nodded, feeling once again that this endless day into night was propelling her down a race track so fast that she could hardly catch her breath.
"It's been a long day for you." He raised his hand and this time tenderly cupped her jaw before letting her go. "I'm not helping matters, am I?"
"You mentioned food. I could use it."
"Your wish is my command." He glanced around the front bar. "Do you want to eat here or—"
"My place, please…or at least Fern's home."
"It's yours."
"For now."
"No, not for now. Like everything else in Wildcat Bluff, it's yours for the asking and for as long as you want it."
If you could've given your characters one piece of advice before the opening pages of Cowboy Firefighter Christmas Kiss…
I'd have told them this one thing. "No matter what life throws at you, be ready to follow your heart, because your greatest strength and resilience comes from your heart."
Thanks for blogging at HJ!
Giveaway:

Paperback copy of Cowboy Firefighter Christmas Kiss (Smokin' Hot Cowboys) by Kim Redford
To enter Giveaway: Please complete the Rafflecopter form and Post a comment to this Q:

Readers, here are a couple of important questions for you. 1. In a home fire, people instinctively run outside. How do animals respond? 2. Does your local fire department have at least one oxygen mask kit that comes in three sizes for pets?
Book Info:
The firefighting cowboys of Wildcat Bluffs take Christmas VERY seriously…
When Ivy Bryant arrives in town to run the historic honkytonk, she finds herself immersed in traditions that can't be bucked. Luckily, cowboy firefighter Slade Steele has an idea to increase both the honkytonk's income, and his own. It's an offer Ivy couldn't refuse, even if the passion between them wasn't already reaching the boiling point.
Ivy and Slade's love story is legendary—when you add in arsonist cattle rustlers, a runaway Angus bull, and a chili recipe that includes liquor AND chocolate, Wildcat Bluffs will be celebrating a cowboy Christmas unlike any other.
Book Links: Amazon | B&N | iTunes | Kobo |


Meet the Author:
Kim Redford is the bestselling author of Western romance novels. She grew up in Texas with cowboys, cowgirls, horses, cattle, and rodeos. She divides her time between homes in Texas and Oklahoma, where she's a rescue cat wrangler and horseback rider—when she takes a break from her keyboard. Author Website: www.kimredford.com