Today it is my pleasure to Welcome author
Kim Redford
to HJ!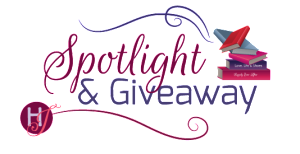 Hi Kim and welcome to HJ! We're so excited to chat with you about your new release, Cowboy Firefighter Heat!
Please summarize the book for the readers here: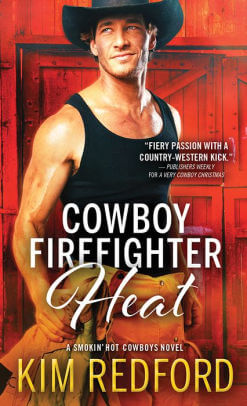 After an extended cruise ship gig, country singer Fern Bryant returns to her home in Wildcat Bluff County…and is shocked to discover Craig Thorne asleep in her bed. He is the cowboy singer and firefighter she left behind to follow her big dreams. She is even more surprised to learn they're now co-owners of her beloved Wildcat Hall, the legendary Texas honky-tonk.
Craig wants Fern back in his arms, on stage and off stage. At their first performance, white-hot sparks fly between them as they weave music—and their lives—together once more. He's determined to show her that she belongs in Wildcat Bluff with him, but they find out a stalker followed her from the cruise ship…and their lives take a dangerous turn. Now they must keep each other safe as the rekindled fire between them burns brighter.

Please share your favorite quote from Cowboy Firefighter Heat
My favorite quote from Cowboy Firefighter Heat is the following one.
Craig Thorne kissed Fern Bryant's cheek. "I think that low-cut gown with all the gewgaws was what put you over the top. I mean, who knew you could, and would, hide a fancy derringer in a pocket of that long skirt. Makes a guy wonder just what else you've got under all those petticoats."
Here's a fun little challenge using "Heat" from Cowboy Firefighter Heat.
H is for Hot cowboy firefighters
E is for EMT rescues by cowboy firefighters
A is for Amazing cowboy firefighter dunking booth
T is for Tender honky-tonk dances
If I could have given my characters one piece of advice before the opening pages of Cowboy Firefighter Heat..
I'd tell them to "follow their hearts, not their heads," because only our hearts know what lies closest to our deepest desires.
If your book was optioned for a movie, what scene would you use for the audition of the main characters and why?
I'd suggest the following scene be used for the audition of the hero and heroine because they're musicians and they reveal their growing love and commitment to each other through their shared passion.
Fern Bryant walked into the center of the honky-tonk and twirled around and around, revving up her energy, her spirits, her determination.
In a moment, she felt Craig Thorne take her hand and twirl her around, and then he led her into a slow dance, humming a Willie Nelson's tune.
As they moved as one across the dance hall, she knew why he'd picked that particular, heart-wrenching song. In it, Willie laments that he saved an angel flying too close to the ground with love, but that he'll let her go if she needs to fly away because that is the true giving nature of love. Craig was telling her with the song that if she couldn't stay, he'd let her go…healed by love.
She tightened her hands around his neck, pulling him closer, feeling his hands on her back tighten until they were moving body-to-body across the dance floor with no other accompaniment than the rich tone of his voice as he changed from humming to words, beguiling her into not flying away.
She understood only too well that he wouldn't clip her wings. Instead, he would lift her up with both hands until she was strong enough to fly free. But would she? He didn't know. Neither did she.
For now, she wanted nothing more than to be in his arms, dancing to the beat of their hearts and the sound of his voice.
"It doesn't get any better than this," he finally said, breaking off the song and stopping the dance.
She leaned back so she could see his face. He looked like the song—in love and at peace.
"I'll always have this memory. I can live a long time on it."
"We'll make more…music and memories." She went up on tiptoes and placed a soft kiss, almost a secret whisper, on his too-full, too-sensitive lips.
What do you want people to take away from reading this book?
I'd like for people to take away from reading Cowboy Firefighter Heat this thought. "Music uplifts our lives, whether country, rock, jazz, classical, or any other, and brings soaring emotions or peaceful interludes depending on our need or desire at the moment."
Thanks for blogging at HJ!
Giveaway:

A paperback copy of Cowboy Firefighter Heat by Kim Redford
To enter Giveaway: Please complete the Rafflecopter form and Post a comment to this Q:

I'd like to ask readers about their favorite music…and what it means to them?
Excerpt from Cowboy Firefighter Heat:
Up ahead, Fern Bryant saw a curve off the road in front of a cement table with attached benches under the shading limbs of an old elm tree. A big drum rested in a container near it for trash. The old-time park looked to be an idyllic setting for a warm summer afternoon.
Craig Thorne pulled in front of the table and stopped the truck, shielding the area with the bulk of his pickup from the road. He turned to look at her with a smile. "You get the food. I'll get the blankets and my guitar."
"Always the music." She returned his smile, knowing they never went anywhere without an instrument because you just never knew when inspiration might strike, particularly in a beautiful setting. Plus, life simply wouldn't be natural or right without music.
When he got out of the truck and opened the door to the back seat, she picked up the sacks of food and stepped down to the packed dirt around the table of cement, pitted and scarred from years of use and weather. She brushed off a few dried leaves from the top, then arranged her sacks on the cleared area.
"Here you go." He set his guitar in its case on the table, along with towels, before he draped blankets across the bench closest to the pasture.
"Thanks." She spread out the towels to use as place mats, then opened the sacks and set food and water on top.
"It smells even better outdoors."
"And I'm so hungry." She sat down on the bench, opening the packets of napkins and plasticware before putting a set on his side.
He joined her, turning his cap around backward before he leaned over to kiss her cheek. "You were so right to get us out of town."
"Just remember how right I can be in future."
"If I don't, I'm sure you'll remind me."
"No doubt."
And those were their last words as they dug into the food, listening to a vehicle pass by now and then, but mostly enjoying a mockingbird's medley in the treetop above as the pretty blue bird watched them to see if they might throw away something worth investigating to eat.
When they were almost done, Fern tossed several fries to one side and watched in delight as the bird flew down, grabbed a fry, and flew away with the prize.
"Didn't your mama ever tell you not to feed wild things? If you do, they'll never leave."
She cocked her head as she looked at him with a smile on her lips and mischief in her eyes. She picked up her last fry and held it out to him.
He took it in his mouth and slowly chewed as he watched her, nodding in agreement that her assessment of him was true.
"If you want your wild thing to never leave, it's best to feed them something that'll keep them coming back for more." And she reached up, rubbing her thumb across his lips to remove a speck of potato.
He licked her thumb before sucking it into his mouth while he watched her with eyes turning dark with desire.
"Still hungry?" She gently tugged her thumb from between his lips even though she didn't want to do it. She wanted to continue that and so much more with him. But regretfully, now was not the time or place.
"Always…for you."
As if he understood, he turned away, zipped open the case, slipped out his guitar, and swiveled his legs over the side of the bench. He crossed his leg at the ankle over his knee and plucked a few strings. He glanced at her, raising an eyebrow.
She swiveled so her legs were outside the table, too, and she faced the tall grass and wildflowers in the pasture behind them. She caught the scent of high summer, from the dusty grass to the blooming flowers, and the sound of buzzing bees to chirping birds. She leaned back against the edge of the table and gave a sigh of contentment.
"I wonder"—he played a riff that turned from major to minor key—"if we really need any more than what we have right this moment?"
She sang a few notes that wove up and down and around his music, answering his question with her voice as they created something new, fresh, and unimagined until this very moment of perfect togetherness. They leaned toward each other, excitement building between them, as their music soared above, beyond, and ahead of anything they'd experienced before this time.
"Wait." Craig abruptly stopped, pulled his phone out of his pocket, and turned on the recorder. "We don't want to lose our song."
"We won't." She smiled, leaned toward him, and kissed his lips. "And to answer your question, we are at the heart of all we need…and all we'll ever need. Everything else is simply icing on the cake."
Excerpt. © Reprinted by permission. All rights reserved.


Book Info:
She's back and hotter than ever. Good thing this firefighting cowboy can handle the sparks.
When country singer Fern Bryant returns to her cabin in Wildcat Hall Park, the last thing she expects to find is Craig Thorne in her home…asleep in her bed. Fern had big dreams, and chasing those dreams required sacrifices. Unfortunately, Craig was the cowboy singer and firefighter she left behind. Much to her surprise, now they're the co-owners of her beloved Wildcat Hall Park.
Craig hasn't seen Fern since she left Wildcat Bluff County—and him—to sing on a cruise ship. When she storms back into town, the sparks between the two aren't only rekindled but burn hotter than ever. As long days turn into long nights, Craig is determined to show Fern that she belongs in Wildcat Bluff…and his arms.
Book Links: Amazon | B&N | iTunes | Kobo |


Meet the Author:
Kim Redford is a bestselling author of contemporary Western romance novels. She grew up in Texas with cowboys, cowgirls, horses, cattle, and rodeos. She's a rescue cat wrangler and horseback rider—when she takes a break from her keyboard. Kim Redford currently divides her time between homes in Oklahoma and Richardson, Texas. Website: http://www.kimredford.com/