Today it is my pleasure to Welcome author
Lexi Ryan
to HJ!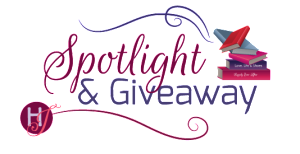 Hi Lexi and welcome to HJ! We're so excited to chat with you about your new release, Crazy for Your Love!
To start off, can you please tell us a little bit about this book?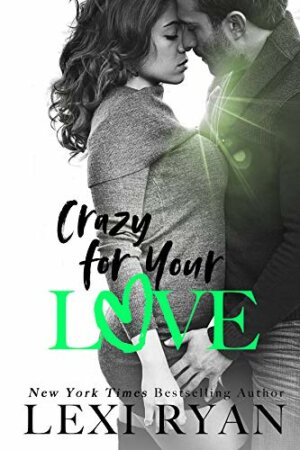 I'd love to! CRAZY FOR YOUR LOVE is a friends-to-lovers fake boyfriend story and part of The Boys of Jackson Harbor series of standalones. Teagan finds out that her ex will be at her sister's wedding and decides she needs a fake boyfriend and FAST. Enter Carter Jackson—the sexy firefighter and friend who she's been resisting for years. He makes the perfect fake boyfriend to fend off her obsessive ex. But sometimes pretend feels so real…

Please share your favorite lines or quote(s) from this book:
Maybe love is the person who reminds you of who you are. Maybe it's the person who helps you see yourself so clearly that you have the courage to say no when you're being asked to give too much.
What inspired this book?
Carter is a firefighter who is struggling to get OUT of the spotlight after a picture of him rescuing a puppy went viral. I'm always fascinated when people unexpectedly end up "famous"—not by the fame but by how it affects their lives. I was interested in exploring a character who wanted nothing to do with that kind of attention.
How did you 'get to know' your main characters? Did they ever surprise you?
My characters surprise me all the time! The best part about being a "pantser" is getting to know them while I draft the book. I might have an idea of the story I'm about to tell and the characters, but they truly take on a life of their own as the story unfolds.
What was your favorite scene to write?
I had so much fun writing the repartee between Teagan and Carter. Here, Carter is trying to avoid some rabid fangirls who saw his viral photo and Teagan is helping by pretending to be his girlfriend.
I reach across the table for Teagan's hand. I'm probably going to burn in hell for this, but it might be worth it to get that tortured we all know this is fake, would someone kill me now look off her face. "It turned out Teagan had been harboring feelings for me the whole time too." Her gaze snaps up to meet mine. Good. At least she's looking at something other than her drink. "I'll never forget the day you showed me all those journals where you wrote me secret love notes."
Teagan's eyes narrow. Her jaw hardens, and the corner of her eye twitches. "Excuse me?"
Nodding, I turn to the girls. "She wrote one every day for a whole year. Some of them were a little . . . odd." I turn back to her and tilt my head. "I never thought I'd meet a woman who's actually turned on by watching me drink beer."
Brit smiles. "I'd watch you drink beer."
Teagan ignores her. "My love notes were nothing compared to your little collection from my trash." She turns to the girls. "He saved old napkins and water bottles I drank from. Even little bits of my hair."
The girls cover their mouths and take a few steps back.
I choke back a laugh, determined to keep a straight face. "You make it sound creepy."
What was the most difficult scene to write?
Breakup scenes are always hard for me to write. I've spent almost three hundred pages watching them fight to be a couple and then BAM! I have to go breaking hearts. It hurts so badly!
"So you've told me everything? Shown me all your ugly insides?" He stares at me, and when I don't answer, he nods. "Exactly. You have no plans to open up about what's really between you and Rich. But why would you? This is just pretend. You and me? This is over the second your family leaves town."
"I never said that."
"I offered you more. I told you what I want. You didn't say no, but where I come from when a woman doesn't say yes, you take it as a fucking no."
Would you say this book showcases your writing style or is it a departure for you?
This is my typical sexy contemporary romance. In some ways, this story feels a bit lighter on the angst than my usual, but I think that's only because Carter and Teagan have so much fun together.
What are you currently working on? What other releases do you have planned?
I'm currently working on IF IT'S ONLY LOVE, which is the final book in The Boys of Jackson Harbor series. It's about Shay, the lone Jackson sister, and the pro-football player who was her brother's childhood best friend. He's a single dad buying a summer home in Jackson Harbor, and he's on a mission to win Shay's heart. IF IT'S ONLY LOVE releases on September 10th.
Thanks for blogging at HJ!
Giveaway:

One signed paperback Crazy for Your Love by Lexi Ryan
To enter Giveaway: Please complete the Rafflecopter form and

Leave a comment with your thoughts on the book…
Book Info:
A family wedding with a fake boyfriend, meddling parents, and an obsessive ex . . . What could go wrong?
The only thing worse than being single at my sister's wedding is finding out that my ex will be there too. Not just any ex—the guy everyone expected me to marry, the man I came to Jackson Harbor to escape.
Now I need a date, and fast. Enter Carter Jackson—the firefighter who's dealing with an unwanted five minutes of fame ever since a shirtless photo of him saving a puppy went viral. He's warding off propositions left and right, and he needs a fake relationship as much as I do.
Sweet and sexy, Carter is completely off-limits. See, I have a rule. A no heartache rule. Not only is Carter my friend and a known heartbreaker, but his job as a firefighter puts him in danger daily, and that's something I just can't handle.
The commitment between us might be pretend, but the passion all too real. As crazy as it makes me, I have to keep Carter at an arm's length. Even that might not be enough to spare my heart.
Book Links: Amazon | B&N | iTunes | Kobo |


Meet the Author: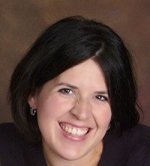 Lexi Ryan is the New York Times and USA Today bestselling author of emotional romance that sizzles. Lexi is the 2018 winner of the Romance Writers of America® RITA® award for Best Long Contemporary Romance. She considers herself the luckiest girl around to make a living through storytelling. She loves spending time with her crazy kids, weightlifting, ice cream, swoony heroes, and vodka martinis.
Lexi lives in Indiana with her husband, two children, and a spoiled dog.
Website | Facebook | Twitter | Instagram | GoodReads |