Today it is my pleasure to Welcome author
Lani Lynn Vale
to HJ!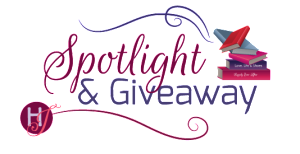 Hi Lani and welcome to HJ! We're so excited to chat with you about your new release, Snitches Get Stitches!
To start off, can you please tell us a little bit about this book?: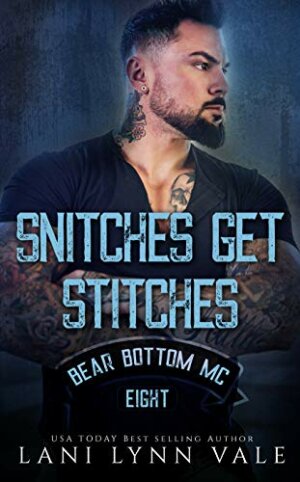 This book is about Liner. Liner has had a crush on the absolute wrong person. The person who has made quite a few members of his club's lives a living hell. Unfortunately, you can't choose who you love…
But, don't worry too much. Everything is definitely not as it seems.

Please share your favorite lines or quote(s) from this book:
Quotes are really hard for me because I love everything about my books. 😛 So I included an excerpt:
All I needed to see was that familiar pair of scuffed up motorcycle boots to know it was him.

My heart started to pound, and moments after his body emerged, his eyes moved to meet mine.

It took paramount control to keep me in my seat as he made his way toward me.

His face didn't betray a single thought or feeling, meanwhile I was sure that my smile was going to burst free of my face.

And don't even get me started on the man that followed him.

I liked my boss and all, thought he was great, but with Liner in the room, he didn't even get a single glance.

"Great news!" my boss, Eric, said. "We're going to go get some lunch with a few of the crew members. Y'all are coming since we won't have any crew members to dispatch. We'll be gone for an hour or so. We're going to set the phones as away while we're gone."

Eric might've been looking at me. He might not have.

I didn't really know.

Liner's eyes were sparkling, though, as if he read my mind.

"Oh, sorry, darlin'," Eric jumped. "Mr. Paldecki, this is our newest employee, Wren. Wren, this is the company's owner, Mr. Paldecki. You were on break when I introduced him to Jennie."

I found myself standing up and holding out my hand almost on auto-pilot.

Liner's hand was already extended toward me, and it took a massive amount of control not to just pull Liner toward me as he pretend shook my hand.

"Nice to meet you," he said softly, eyes boring holes into mine.

I licked my lips. "It's nice to meet you, too."

Lies. All lies.

"Jennie, can you get the phones set up?" he paused. "It's kind of a long process. So Wren, if you want to take Mr. Paldecki and show him around for a bit, I'll get the crew called and have them meet us at Deck's for lunch."

Wren. My name was Wren now.

I was nodding my head even though I hadn't heard a word he'd said.

"Yes, sir," I said softly. "I can do that."

Eric nodded his head and walked away, and Jennie went to work setting something up that I had no idea what was required to do it.

I should probably be paying attention since eventually I'd be doing that sort of thing myself at some point, but my heart was pounding, and I wanted nothing more than to throw myself at the man standing in front of me expectantly.

"Where to first?" he asked.

Then his hand was on the small of my back and I was leading him down a side hallway that led to the outside forecourt area where I sometimes took breaks.

It was a little covered patio-like area where Eric took his smoke breaks. It was outside but huddled in between the buildings so not much could be seen other than a little bit of sunlight filtering through the roof and the very tall wall.

The moment that the door closed behind us, I whirled and found myself pressed up against Liner's body.

Seconds after that, I was being thrown against the building and Liner's mouth was coming down onto mine.
Excerpt. © Reprinted by permission. All rights reserved.
What inspired this book?
Hmmm, so the hero has a job as a lineman. We had quite a few storms roll through our area while I wrote this book, and I follow the electric company's FB page. I just was fascinated by all of the crews that worked in the storms.
How did you 'get to know' your main characters? Did they ever surprise you?
Heck yes they surprise me. I never know what I'm getting out of my characters. I'm just as surprised as y'all are. LOL
What was your favorite scene to write?
The scene where he comes back after they've been separated for a while. (I included it in the excerpt above!)
What was the most difficult scene to write?
Definitely the epilogue for sure! They're getting harder and harder for me to write lately, and I have no idea why.
Would you say this book showcases your writing style or is it a departure for you?
Definitely my writing style. The really hard ones for me to write are definitely my paranormal ones!
What are you currently working on? What other releases do you have planned?
I'm currently working on Jonah and Piper's book, book 2 of the KPD Motorcycle Patrol series.
Upcoming releases: Lord, Have Mercy
F-Bomb
Hide Your Crazy
It Wasn't Me
Thanks for blogging at HJ!
Giveaway:

A signed copy of Mess Me Up by Lani Lynn Vale.
To enter Giveaway: Please complete the Rafflecopter form and

Leave a comment with your thoughts on the book…
Book Info:
Good vs Bad.
Light vs Dark.
Right vs Wrong.
There are always two sides to every coin.
Josiah 'Liner' Paldecki knew the moment he laid eyes on her that there was something different about her. Something special. Something so unique that it practically poleaxed him the moment that their eyes met.
Except, the next time he saw her, it was like she was a different woman altogether. There was a blankness to her eyes that concerned him. An air of menace about her that honestly scared him to death. He's more than man enough to admit it.
At first, Liner thinks it's because she's bi-polar, or possibly psychopathic.
Then he realizes the truth.
That there isn't a single person that exhibits such different personalities, but two.
Two identical twin sisters, both completely different, yet exactly the same.
One with a soul, and one without.
One that has his heart, and one that only wants to destroy it.
Book Links: Amazon | B&N | iTunes | Kobo | Google |


Meet the Author: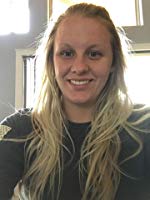 Lani Lynn Vale is a USA Today Bestselling Author of over thirty titles. She is married with three children, two dogs, two cats, a donkey, and a couple (a couple also meaning over twenty) chickens.
When she's not writing, you can find her curled up in her favorite chair reading.
Lani is married with three children and lives in the Great State of Texas.
Website | Facebook | Twitter | Instagram | Goodreads | BookBub