Today it is my pleasure to Welcome author
J. Kenner
to HJ!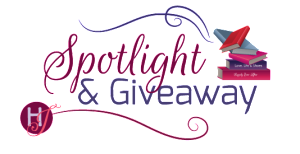 Hi J. Kenner and welcome to HJ! We're so excited to chat with you about your new release, DAMIEN!

Thanks so much! I'm so excited about DAMIEN and absolutely thrilled to be able to tell readers about this newest (and SPECIAL) release in the Stark Saga!

Please summarize the book for the readers here: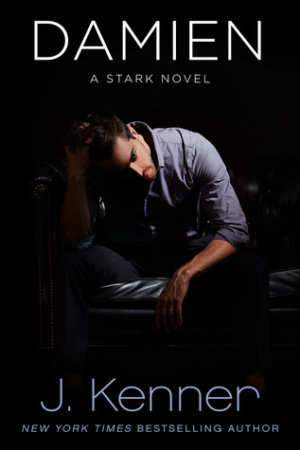 DAMIEN is incredibly special to me because it is the first book (out of five novels and XX novellas featuring Nikki & Damien Stark) that actually gets into Damien's head … something that readers have been asking for since the the first three Stark books burst on the scene, and which you (awesome readers!) pushed all the way up to #2 on the New York Times list (twice! Y'all rock!).
The book starts after where Lost With Me left off (with a bonus memory Nikki & Damien's very first meeting in Dallas told in his point of view!), with Damien and Nikki dealing with the aftermath of their youngest daughter's kidnapping. I took pains to write the book in a way that a reader who has skipped around in the series will still understand what's going on, but this truly is a saga, and it's the most fun if readers have followed this power couple's journey.
As are the other books in the series, it's filled with lots of angst, emotion, and super-steamy sex. It's definitely an erotic romance, but with an edge of suspense … and some surprises for fans of the series!
I've been so, so, so thrilled with the exuberant reviews from advance readers!
"DAMIEN was another amazing #MustRead about Nikki & Damien and their adorable little family and amazing circle of friends!!
Finally we're getting that look into Damien's mind! Run to your nearest amazon for your own Mr. Stark – this one is MINE!" – BJ's Book Blog
"I've read thousands of books over the years, but not many come close to Damien & Nikki's love story. Their love is fated and their connection is soul deep, they are tethered to each other." – iScream Books Blog.

Please share your favorite line(s) or quote from this book:
There are a lot, actually! But I'm going with this one, as it reflects the theme of the series as it has developed:

"We're bound, you and I. And somehow, the thread that connects us would have pulled you to me."
Please share a few Fun facts about this book…
DAMIEN is the first book with Damien Stark's point of view (out of FIVE novels and EIGHT novellas!).
Damien and Nikki's relationship might never have gotten underway if it weren't for cheesecake!
Many of the locations in the Stark books are real … and many are made up. Stark World is a mix of real and imaginary!
Damien's dual-colored eyes were inspired by David Bowie.
What first attracts your Hero to the Heroine and vice versa?
They're both exceptionally strong characters (though Nikki often believes that she's not). And yet they both are also deeply flawed with human insecurities. That depth of humanity really shines in DAMIEN and based on the reaction from advance reviews, readers are loving getting into his head and seeing how his inherent strength overcomes his fears and frustrations.
If your book was optioned for a movie, what scene would you use for the audition of the main characters and why?
I honestly don't know!! But keep your fingers crossed. I have several Hollywood meetings coming up, and Stark is on the radar!
Readers should read this book….
Because it seriously has All The Feels. Moreover, I absolutely love it. Sex, angst, deep emotion, and one of my favorite literary couples (I have to love them to have written so many books with them!)
What are you currently working on? What other releases do you have in the works?
I'm working on a short story for a Valentine's Day anthology! (Super fun!). Up next is Sexy Little Sinner, the third book in my Blackwell-Lyon series! And after that, Shattered With You — the first in a Stark spin-off series (it's a standalone book!) featuring Quincy from the Dirtiest Trilogy, Lost With Me, and DAMIEN!
Also, I should mention I recently put a bunch of books in KU! Readers can find them at https://www.juliekenner.com/books/genre/jk-in-kindle-unlimited/

Thanks for blogging at HJ!
Giveaway:

$5 Amazon gift card!
To enter Giveaway: Please complete the Rafflecopter form and Post a comment to this Q:

Do you like books with strong, dominant heroes? Why or why not?
Excerpt from DAMIEN:
Dallas, Texas
Before…

They surrounded him. Their lips glossy, their evening dresses tight. Curvaceous bodies, coiffed hair, manicured nails, painted faces. He was drowning in a sea of stunning women, and not one had the power to save him.
Save him?
Where the hell had that come from? He was twenty-four years old, already a sports legend with his name on goddamn cereal boxes, and fast on his way to becoming one of the wealthiest entrepreneurs in the country. Country? Fuck that, he was shooting for the world.
Ambitious, maybe. But he'd never thought of ambition as a dirty word. On the contrary, it was what kept him alive. Like the air he breathed, the food he ate. Competition, too. The salty, almost bitter taste of it. The euphoria of success. The dark pit of failure.
He'd learned early how much strength was needed to pull himself out of the pit. More than that, he'd learned how much sacrifice—how much sweat and blood—was required to tame the beast.
And, yeah, maybe he was fucked up. Considering the life he'd led—the past he'd survived—it would be a miracle if he wasn't. But he'd learned a long time ago that the only one who could save him was himself. And he was doing just fine on that score, thank you very much.
And yet, there was that woman…
Frowning, he scanned the room one more time, his gaze lingering on every conversational cluster. Every group surrounding a bar. Every guest hesitating over the buffet table. As the celebrity judge for the Miss Tri-County Texas Pageant, he was expected to make an appearance at events such as this. But it wasn't etiquette that had brought him here. He'd come to the mid-pageant reception for a singular, selfish reason. To find the blond whose presence on stage had stolen his breath and whose words in her interview had touched his soul.
Nichole Fairchild.
She'd spoken of ambition and education. Of science and skill. There was nothing canned in her words. Nothing designed to impress. Nothing fake or false or manipulative.
She'd stood on that stage in her pale blue evening gown, and he'd thought she was the most alive woman he'd ever seen.
Excerpt. © Reprinted by permission. All rights reserved.


Book Info:
From New York Times and USA Today bestselling author J. Kenner comes a new story in her Stark series…
I am Damien Stark. From the outside, I have a perfect life. A billionaire with a beautiful family. But if you could see inside my head, you'd know I'm as f-ed up as a person can be. Now more than ever.
I'm driven, relentless, and successful, but all of that means nothing without my wife and daughters. They're my entire world, and I failed them. Now I can barely look at them without drowning in an abyss of self-recrimination.
Only one thing keeps me sane—losing myself in my wife's silken caresses where I can pour all my pain into the one thing I know I can give her. Pleasure.
But the threats against my family are real, and I won't let anything happen to them ever again. I'll do whatever it takes to keep them safe—pay any price, embrace any darkness. They are mine.
I am Damien Stark. Do you want to see inside my head? Careful what you wish for.
Book Links: Book Links: Amazon | B&N | iTunes | kobo | Google |


Meet the Author: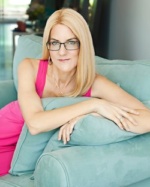 J. Kenner (aka Julie Kenner) is the New York Times, USA Today, Publishers Weekly, Wall Street Journal and #1 International bestselling author of over one hundred novels, novellas and short stories in a variety of genres.
Though known primarily for her award-winning and international bestselling erotic romances (including the Stark and Most Wanted series) that have reached as high as #2 on the New York Times bestseller list, JK has been writing full time for over a decade in a variety of genres including paranormal and contemporary romance, "chicklit" suspense, urban fantasy, and paranormal mommy lit.
JK has been praised by Publishers Weekly as an author with a "flair for dialogue and eccentric characterizations" and by RT Bookclub for having "cornered the market on sinfully attractive, dominant antiheroes and the women who swoon for them." A six time finalist for Romance Writers of America's prestigious RITA award, JK took home the first RITA trophy awarded in the category of erotic romance in 2014 for her novel, Claim Me (book 2 of her Stark Trilogy) and in 2017 for Wicked Dirty in the same category. Her Demon Hunting Soccer Mom series (as Julie Kenner) is currently in development as a television show.
Her books have sold over three million copies and are published in over twenty languages.
Website | Facebook | Twitter | Instagram | GoodReads |