Today it is my pleasure to Welcome author
Virginia Heath
to HJ!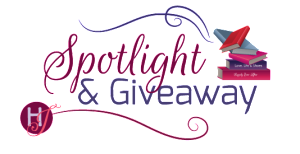 Hi Virginia and welcome to HJ! We're so excited to chat with you about your new release, The Uncompromising Lord Flint!

Hi everyone! I'm so thrilled to be back!

Please summarize the book for the readers here: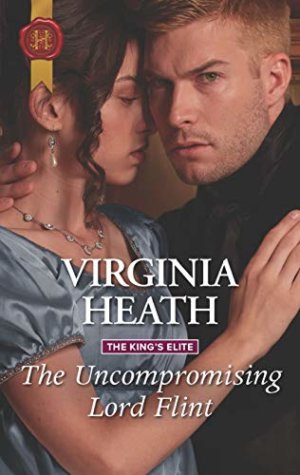 The Uncompromising Lord Flint is the ultimate enemies to lovers story. He's an agent for the Crown and she is the traitor he has been tasked with escorting back to London to stand trial. Except, despite all the mounting evidence against her, Flint comes to suspect the feisty and troublesome Jessamine might not be evil criminal his superiors suspect she is. Of course, that might simply be wishful thinking because their chemistry is instantaneous and undeniable, and he has had his head turned by a duplicitous seductress before…

Please share your favorite line(s) or quote from this book:
"We'll save the rest of this enlightening conversation for the journey tomorrow. If you are well enough to attack me in the night, I dare say you are well enough to ride in a carriage." His booted feet retreated to his pallet by the door. She heard the whisper of the thin blanket as he arranged himself on the floor. "Sleep tight cunning Jess." He was smiling again. She could hear it in his voice. Picture the way those green eyes danced. "And to save any fruitless rummaging later, I've tucked the key to the window safely down my breaches. I dare you to come and retrieve it."
Please share a few Fun facts about this book…
In my head Lord Flint looks like Tom Hiddleston
He has 5 meddling sisters who plague him, all named after Shakespearean characters
He owns a half ruined castle on a cliff in Cornwall
I got the idea for the castle because I stayed in a cottage at the foot of one for my 50th birthday
The story starts with the heroine pelting the hero with stale bread through the bars of her cell
What first attracts your Hero to the Heroine and vice versa?
For Flint, he is initially struck by her beauty but then it's her proud and determined spirit which calls to him. For Jess, it's Flint's kindness and consideration in a life devoid of any.
If your book was optioned for a movie, what scene would you use for the audition of the main characters and why?
As I've already said, the cool, calm and collected Lord Flint would have to be Tom Hiddleston. Penelope Cruz would make a good Jess- petite, dark and fiery.
Readers should read this book….
Well, to quote more than one reviewer, its a rollercoaster of a ride to get these two vastly different characters to find their happily ever after. Both need to learn to trust. Both need to lower the fortress-like guard they have built around their hearts and both need to accept and embrace the other's flaws as well as their own before their relationship can blossom. Oh yes- and they have to escape a army of bad guys along the way!
What are you currently working on? What other releases do you have in the works?
Although it most definitely can be read as a standalone, The Uncompromising Lord Flint is the 2nd book in my Kings Elite series following Regency spies. The 1st- The Mysterious Lord Millcroft- is already out. The Third is called The Uncompromising Lord Gray and it comes out in March, closely followed by the final book in the quartet out in the Summer and entitled The Determined Lord Hadleigh. Although Hadleigh isn't a spy, he's the government's top layer tasked with bringing the bad guys to justice.
I'm currently working on a new Regency Romantic Comedy trilogy- The Merriwell Sisters- three books with a slight nod to the fabulous Oscar Wilde, one of my all-time favourite writers. After so many romantic suspense/intrigue books, its a change of pace but I'm a RomCom writer at heart. Even my spying books have funny moments!

Thanks for blogging at HJ!
Giveaway:

3 eBook copies of The Uncompromising Lord Flint are up for grabs today!
To enter Giveaway: Please complete the Rafflecopter form and Post a comment to this Q:

The Uncompromising Lord Flint is an enemies to lovers romance. What is your all-time favourite fictional enemies to lovers couple?
Excerpt from The Uncompromising Lord Flint:
He strode on deck into chaos. The entire crew seemed to have simultaneously run starboard. All along the rail, men clamoured to peer over the edge. Those that couldn't find a spot ran left and right like startled deer. "What the blazes is going on?" He caught the arm of an officer.
"The prisoner has escaped!"
As they were in the middle of the English Channel it didn't take a genius to work out where the minx had escaped to. Even so, Flint pushed his way to the rail and was rewarded with the sight of Lady Jessamine speeding through the waves. The blasted woman swam like a fish.
Next to him, he could hear the Captain issuing rapid orders. A couple of sailors were in the midst of lowering a rowing boat. Another was untangling the ladder to toss over the side. Someone else was hunting down rope. She had caught them on the hop and now the lot of them were behaving like headless chickens without a single working brain between them. Meanwhile, she was putting some serious distance between herself and the frigate.
On a withering sigh, Flint shrugged out of his coat and tugged off his boots. Catching her was the first priority. He'd worry about getting her back on the boat afterwards. As soon as the last button was undone on his waistcoat he dragged himself to sit atop the rail to stare in disgust at the briny water below. Lord how he loathed sea bathing. The lauded benefits of salt water never outweighed the awfulness of the experience. It stung the eyes and tasted foul. Almost as foul as the knowledge she was in the sea in the first place because he had been soft. Bloody woman. That would teach him to feel mercy towards the vixen. She was every inch the duplicitous, self-serving, self-centred, untrustworthy traitor he knew her to be. Another harsh lesson learned.
The icy water came as a shock, robbing him of the ability to breath for long moments until he acclimatised. Then he set off after the veritable mermaid in the distance, his temper at both of them propelling him more effectively than the inept sailors in the wobbling dinghy could row. She was fast, but thanks to his strong arms and longer legs he was faster. Despite that, it took him a good ten minutes to come within twenty feet of her.
Sensing someone close by, she turned and then panicked. Breaking her stride to cough up the wave she had accidentally swallowed. Flint used it to try and talk some sense into her.
"This is pointless. Land is a good five miles away!"
Undeterred, she set off again. Her bare feet splashing wildly as she kicked for all she was worth. Twice he came within a hair's breadth of one and twice she evaded his grasping fingers. On the third attempt, he caught her ankle and earned a kick in the stomach that winded him and then made him swallow a mouthful of seawater as well. It was then that his temper turned into outright rage and he lunged once more plunging them both under, but this time he wrapped his arm tightly around her waist and held her firmly against his body.
"Salaud! Let go of me!"
She wriggled like a hooked salmon and was twice as slippery. Her flailing knee came within inches of his groin before he twisted her out of the way. Backwards she was marginally less dangerous, but only marginally. She lashed out, using her nails like claws, scraping them hard whenever they encountered him. Her black hair floating on the surface like seaweed felt like a whip as it lashed repeatedly against his face. "Hold still damn it!" The hand he was using to help keep them both afloat joined the other around her body, pinning her arms against her ribs. Still she fought him.
"English pig! "Imbécile! Tout ça ne sert à rien!"
"We are both going to drown!"
"At least I will take you with me!"
Flint managed to move his hand a split second before her teeth clamped around it and tilted his weight so that she was lying on her back down the length of his body. Then, with the last strength he possessed he kicked towards the rowboat.
It took the three of them to get her into the thing as it rocked dangerously from side to side. Once they did, he happily allowed one of the sailors to tie her hands behind her back while the other restrained her. There was no telling what damage the wench could do in such a confined space otherwise. Tethered and impotent, that riotous mane of hair plastered all over her face and shoulders, she began snarling and insulting them, alternating seamlessly between French and English as they rowed back to the ship. He got the gist. He was an idiot and he would die.
"We'll winch her up." It struck him as a simpler solution than coaxing her up the rope ladder. The fact that it served to send her into an outraged rant after she had made a fool of him was a bonus that went some way to making Flint feel better. If she had been a man, he would have punched her back there in the water and dragged her sorry, unconscious carcass back. Because she was a woman, and he couldn't seem to get over that inconvenient yet ultimately minor detail no matter how hard he tried, he had suffered every blow- and there had been rather a lot of them. The saltwater was stinging the numerous scratches her nails had gouged in his hands and arms, his throat was raw, his eyes rawer and his ribs hurt like the devil. He would add feral to the growing list of adjectives he already had to describe her, alongside traitorous, beautiful and infuriating.
Flint sat back in the rocking boat to steady it and happily allowed the others to wrestle the rope around her middle, then saluted her as she was lifted kicking and screaming out of the boat.
She was going to be a handful.
Typical really. He spent his life trying to avoid feminine histrionics and manipulations, yet fate kept throwing them at him regardless. At least he would be shot of this one within the week. He was stuck with his exacerbating family for life.
Excerpt. © Reprinted by permission. All rights reserved.

Book Info:
Charged with high treason, Lady Jessamine Fane's under the watchful eye of icily calm Lord Peter Flint. A task this spy won't be swayed from, no matter how alluring his prisoner! Only, it's not long before Flint realizes tenacious Jess hides a lifetime of pain. With so much at stake, can he afford to take a chance on their powerful attraction?
Book Links: Book Links: Amazon | B&N | iTunes | kobo | Google |


Meet the Author: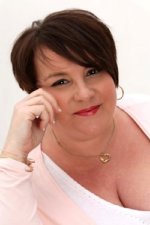 When Virginia Heath was a little girl it took her ages to fall asleep, so she made up stories in her head to help pass the time while she was staring at the ceiling. As she got older, the stories became more complicated, sometimes taking weeks to get to the happy ending. Then one day, she decided to embrace the insomnia and start writing them down. However, it still takes her forever to fall asleep.
Website | Facebook | Twitter | Instagram | GoodReads |