Today it is my pleasure to Welcome author
Tee O'Fallon
to HJ!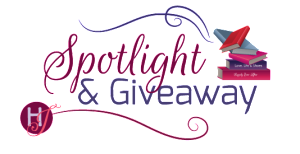 Hi Tee and welcome to HJ! We're so excited to chat with you about your new release, DARK 'N' DEADLY!

Hi Everyone, it's great to be back at HJ talking with you about my new book!

Please summarize the book for the readers here: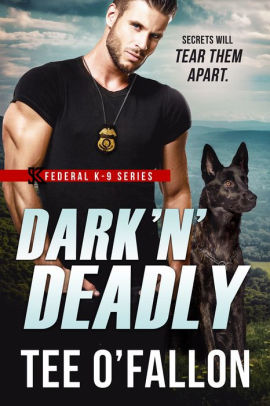 This story is a thrilling, action-packed ride through the dangers of the sovereign citizen extremist movement. It's also a beautiful—and sexy—love story between two people who are as different as night and day. It's a book about the courage of one federal agent who learns the hard way that the revenge he's been seeking is meaningless if he loses the woman he loves. Last, it's a story about one woman's bravery and triumph over the ugliness of her past and her quest to become the person she was always meant to be.

Please share your favorite line(s) or quote from this book:
She needed to keep him carefully tucked away in a virtual box marked Danger, do not touch.
Please share a few Fun facts about this book…
As part of my research for this novel, I was a role player during a federal K-9 training day. I carried a backpack containing actual explosive material for several government K-9s to sniff out. They "sniffed" me out of a lineup every time without fail.
The heroine, Tess McTavish, uses yoga to de-stress. I've done a yoga class here and there, but not many, so writing about doing yoga took a bit of effort. You should have seen me doing moves on the floor then racing to my laptop to accurately describe how to do a downward dog before I forgot what I just did. Now that would have made for a funny video!
What first attracts your Hero to the Heroine and vice versa?
When Eric meets Tess he's instantly attracted and completely confused because she's everything he's not. She's vibrant and energetic, and swears by yoga, scented candles and the healing power of crystals. She's color and chaos all rolled into one—things that normally drive his peace-and-quiet oriented soul up the wall. But Eric also admires how capable Tess is and that she loves her brother unquestioningly and would do anything for him. Including putting her own life in danger.
When Tess meets Eric, he reminds her of a blond haired, blue-eyed Viking out of an action movie, and who wouldn't be attracted to that? But there's so much more to him than meets the eye. Eric is patient and generous to her little brother, who's sorely in need of a good man he can look up to. Eric is definitely that man. For someone so hard and tough on the outside, Eric's got a gentle inner core that he rarely lets anyone see. But she's glimpsed it more than once. Eric is the last man she should want in her life, but he's definitely the one for her.
Did any scene have you blushing, crying or laughing while writing it? And Why?
Did you ever wonder what it would be like trying to convince the manliest of all alpha males to forego lifting weights and give yoga a whirl instead because it will refresh his chi? I did, and it brought a smile to my face.
"Oh, c'mon, special agent. "Your chi is so out of sync it's not funny. Let me teach you some of my moves." She hooked her hand around the crook of his elbow, intending to drag him to the mat, but he was as rigid as a marble statue.
"Your moves?" He arched a blond brow.
"I meant my yoga moves."
Briefly, his lips quirked, then his eyes narrowed. "You've got five minutes. Not a second more."
"Deal." She dragged him to the mat, the heat from his body warming her hand.
Tiger uttered a gruff bark, as if he couldn't believe Eric was actually giving yoga a whirl.
"Okay, kneel on the mat, and I'll show you what to do." After he kneeled, she did the same beside him on the carpet. "Now, place your hands flat on the mat, just wider than your shoulders." His shoulders were so broad that his arm brushed hers, sending goose bumps racing up her spine.
Shake it off.
"Keeping your hands on the mat, push up and lift your hips up as far as they'll go." She demonstrated for him, and when he mimicked her movement…oh my. His sweats had tightened over his perfectly muscled gluteus maximus to the max.
"Tess. Tess," he repeated when she didn't answer right away. "Quit ogling my ass and tell me what to do next?"
Whoops. My bad. "Roll your shoulders to the floor and push your thighs back while you roll back on the balls of your feet. This, is downward facing dog."
Tiger snorted and got to his feet. Warm doggy breath blew into her ear, making her flinch and jerk away, which sent her toppling sideways against Eric, who also lost his balance. The next thing she knew, her body lay full on top of his, both of them laughing as Tiger panted in their faces, looking mighty pleased with himself.
Readers should read this book….
…if they enjoy stories with action, suspense, and intrigue, and if they love characters with tremendous personal hurdles to overcome before they can find happiness and love with the one person they were always meant to be with. And oh yeah, if you love dogs, this book is definitely for you! Tiger—the K-9 hero of this book—is a cop to the core, but off-duty he's a social glutton.
What are you currently working on? What other releases do you have in the works?
Dark 'N' Deadly, the third novel in my Federal K-9 series, releases October 21, 2019, and I've just completed a draft of book 4 of this series. I'm not sure what series the future holds for me after that.

Thanks for blogging at HJ!
Giveaway:

One winner will receive a digital copy of either (winner's choice) of the first two Federal K-9 books – Lock 'N' Load or Armed 'N' Ready.
To enter Giveaway: Please complete the Rafflecopter form and Post a comment to this Q:

What was it about your significant other that first attracted you—the thing that made you realize: Game over, because he/she is the one I'm meant to spend the rest of my life with?
Excerpt from Dark 'N' Deadly:
The man was absolutely, freaking hot from his toes to his head. She'd seen him without a shirt before, but then she'd been so concerned about his injuries, she hadn't been capable of focusing on his extreme level of fitness.
Uber. Understatement.
Long, muscular legs filled out a pair of black sweats. A white, sweat-dampened muscle shirt that said FLETC on it, stuck to his chest and abs in a way that showed every cut muscle on the man's upper body. A light sheen of sweat glistened on his thickly muscled shoulders, biceps, and forearms. Normally, sweaty men didn't do a thing for her. Her perspective on that score had just changed. Drastically.
Day-aamn.
"Why don't you just rearrange my furniture, too?" he said more than asked, in a slightly amused, and very deep, sexy voice.
"I'm doing yoga." Trying not to drool, she rolled forward, arching her back as she transitioned to cobra then eased back to her starting point.
"I know that," he said from behind her. "What do you call that pose?"
"Downward dog."
He chuckled, and Tiger lifted his head. "Seriously?" Now, his tone definitely held humor.
Too distracted to continue, she stood, trying not to stare at all those bulging, sweaty, glistening muscles. "You should try it."
"No." He frowned. "I shouldn't."
"You don't know what you're missing," she insisted. "Contrary to what you obviously think, it will make you stronger."
"If I want to be stronger, I'll lift more weights."
"You are such a guy." She began to laugh, nearly choking when a bead of sweat trickled down his temple to his rock-hard jaw, and from there, slithered down his corded neck. She'd never thought of sweat as sexy before, but now… Oh. My. "Yoga uses different muscles and in a different way, stretching and strengthening them. It also contributes to good, healthy chi."
He nodded, clearly feigning serious consideration. "A healthy chi is the cornerstone of any good breakfast. Don't know about the candle." He wrinkled his nose, the same way Tiger had, then picked up a yellow crystal from the end table. "What's this?"
"Citrine," she said. "It harnesses the energy of the sun. Some say it's the energetic power center of a woman's body, capable of catapulting her into a leadership role. It's one of my favorite crystals."
"Why?" He cocked his head.
"One day I hope it jump-starts my business."
"What business?" He set the crystal back on the table and crossed his arms, making those deliciously sweaty biceps bulge even more.
"A shop. Something like that little corner store we went into yesterday." When his brows lowered, she regretted confiding that in him. She was light years from accomplishing her goal, and seeing his skeptical reaction made her self-conscious. "It's a pipe dream, really. I'm taking online courses to get my MBA." His brows lowered further, and she parked her fists on her hips. "What? You don't think I can do it?"
He made a scoffing sound. "You're one of the most capable women I've ever met. I think you can do anything you set your mind to."
For a moment, she was struck dumb enough by his words to be completely speechless. She honestly hadn't known he thought of her that way. Knowing he did, sent a warm surge of…well, something through her system.
"And this one?" He picked up her favorite crystal, a rose quartz similar to the one she wore around her neck, only bigger.
"Rose quartz. It not only promotes positive energy, but enhances all types of love, especially unconditional love." Something she'd yet to experience. Someday, perhaps. When all the stars and planets aligned in perfect harmony. In other words, probably never.
Eric rubbed his thumb and forefinger back and forth over the smooth, pale pink facets. There was something so intimate—so personal—about his big fingers caressing her crystal, it made her shiver.
"Can't you feel it?" she asked. "All that warm, potent energy stroking your muscles and seeping into your bones?" The minute the words were out, she cringed, sorely regretting them. Any conversation involving "stroking" and "bones" in the same sentence… Bad choice of words.
His clear blue eyes darkened, becoming turbulent, the way she imagined the Caribbean Sea would look, all churned up by an incoming storm.
Oh, girl. Focus on something else. Besides the intensity of those beautiful baby blues.
Or stroking his bone.
Excerpt. © Reprinted by permission. All rights reserved.


Book Info:
Secrets will tear them apart.
ATF Special Agent Eric Miller and his explosives detecting K-9, Tiger, pull over a truck, the contents of which are explosive. Literally. More shocking, the driver is the kid brother of a woman he left behind. One who still haunts his days and his nights.
They'd never so much as kissed, but Tess McTavish never forgot the handsome, dangerous agent who vanished in a shroud of mystery. Now the last thing she needs is an ATF agent with his own agenda. Doesn't matter that Tess and her brother are innocent. If Eric learns the truth of their past, they'll never be free.
Eric's drive for revenge against the man who targeted him and his colleagues in a deadly explosion still burns hot inside him. Another bomb is about to be detonated and he's sure there's a connection between that man…and Tess's family. But Eric and Tiger will do everything they can to protect the woman he's falling for from what's coming…
Book Links: Amazon | B&N | iTunes | kobo | Google |


Meet the Author:
Tee O'Fallon is the author of the Federal K-9 Series and the NYPD Blue & Gold Series. Tee has been a federal agent for twenty-three years and is now a police investigator, giving her hands-on experience in the field of law enforcement that she combines with her love of romantic suspense. Tee's job affords her the unique opportunity to work with the heroic men and women in law enforcement on a daily basis. When not writing, Tee enjoys cooking, gardening, chocolate, lychee martinis, and all creatures canine. Tee loves hearing from readers and can be contacted via her website http://teeofallon.com where you can also sign up for Tee's newsletters.
Website | Facebook | Twitter | Instagram | GoodReads |