Today it is my pleasure to Welcome author
Sawyer Bennett
to HJ!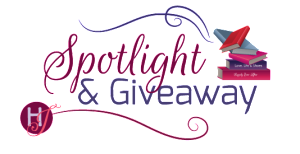 Hi Sawyer and welcome to HJ! We're so excited to chat with you about your new release, Dax!

Hey, Junkies!

Tell us about the book with this fun little challenge using the title of the book: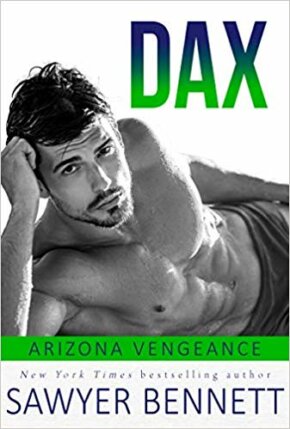 Uh, I'm suddenly regretting using an 'x' in the title of this book…
D – Drama alert! He's falling in love with his best friend's little sister.
A – Awww! He's risking it all to help save her life.
X – seXy! These two friends are exploring a whole new side to their relationship.
Please share the opening lines of this book:
I ring the doorbell to Lance's midtown Manhattan apartment, waiting for his sister to answer.
Regan Miles is six years younger than me—which makes her twenty-two—and I've known her for her entire life. Her brother, Lance, was my best friend for as long as I can remember.
Please tell us a little about the characters in your book.
Dax Monahan is part of the starting line-up for the Vengeance. He was best friend's with Lance Miles, who died tragically as the result of a mugging. As a big brother figure, he knows he needs to step in to help care for Lance's little sister, Regan, who is facing a mountain of medical bills following Lance's death. But Regan isn't the little girl that Dax once knew, and this arranged marriage is about to take a very real turn.
Please share a few Fun facts about this book…
Dax is the fourth installment of the Arizona Vengeance series, and while this is a complete standalone, you'll get some glimpses of some previous characters as well.
Dax's sister, Willow, will get her own story next year.
Readers will be happy to see more from Tacker, the broken soul who will be featured in the next Vengeance release.
What first attracts your Hero to the Heroine and vice versa?
Dax and Regan have known one another for most of their lives, so there is a familial bond that has previously formed. But now that they are both adults, there is definitely a physical attraction. And as they reacquaint themselves with one another, they learn there might be even more.
The First Kiss…
Poor Dax. The first time he kisses Regan is when they are married at the County Courthouse, and well…the kiss he gives just isn't up to par for Anita, the clerk who marries them. Check it out…
"I now pronounce you husband and wife," Anita announces proudly, and we both turn to her. "You may now kiss your bride, Mr. Monahan."
A bolt of what feels like pure electricity slams into me as I never once thought about there being a kiss at the end of these vows. I had considered whether to buy a ring, but ruled it out as unnecessary. I never once thought about there being a proclamation I was to finalize this contract with a kiss.
I turn my entire body to Regan, a question in my eyes. She stares with a look of utter confusion. I can feel the expectancy and excitement bubbling off Anita as she happily waits for the best part of any wedding ceremony.
Yes, this marriage is fake, but fuck if I want Anita to really understand that. We're getting married so Regan can have insurance, and I'm fairly sure that's no less fraudulent than marrying someone from another country so they can get residency here. And I definitely don't want any of this to blow back on Regan in a negative fashion. I have money and clout, and I could withstand the scrutiny and potential legal ramifications. It would not be fair for her to do so, so I make a command decision.
Putting my hands on Regan's shoulders, I pull her toward me. Those green eyes of hers flare wide as she realizes what I'm going to do, but there's no hesitancy within her posture. Her body is supple and yielding. She lets me pull her in as I bend my head. Lightly but with feeling, I brush my lips over hers.
"Oh, now," Anita scoffs loudly, and we both twist to see her. "Don't be shy. This is a momentous occasion. The kiss to seal your vows is everything in a marriage. Now go on, Dax… give your woman a kiss that says this is the happiest moment of your life."
If your book was optioned for a movie, what scene would you use for the audition of the main characters and why?
There is a scene where they're working to get Regan her treatment, and Dax goes a little…possessive…to make sure it happens. It shows the shift in their relationship, and is the first instance where he really makes a fuss over her being his wife.
"Mrs. Monahan, it looks like we have the necessary documents filled out and the approval by Dr. Marino in place, but your health insurance company hasn't given the approval for the Salvistis yet."
"Why not?" I ask, noting Regan just seems to stare listlessly at her. I'm so fucking glad I came with her as she doesn't look like she has an ounce of "give a fuck" in her right now.
Monica turns to me. "The red tape is sticky, Mr. Monahan. Especially when you're dealing with a drug such as Salvistis."
"You mean when your company charges almost half-a-million dollars for a medication I'm sure costs a fraction of that to produce? Yeah… I get why it takes a while."
"Dax," Regan says, finding the strength to chide me.
I ignore her, keeping my eyes pinned hard on the representative assigned to help my wife. "That's unacceptable. She has to have her treatment this week."
"Yes, well, I'm sure you can understand we have certain protocols—"
"All I understand is my fucking wife has a life-threatening condition," I growl as I push up from my chair and slam my hands on her desk. Monica jerks backward, eyes opening wide. "I want her treatment set up, and I want it set up now."
Granted, Monica seems like a nice person who is just doing her job. And granted, it's a dick move to go all alpha controlling on her. I just met her less than a minute ago.
But I'm not in the mood. Particularly when she opens her mouth and spouts off a smart-ass response of, "Well, Mr. Monahan… I'd be glad to set it up if you want to shell out thirty-five thousand for the dosage."
Regan's head drops, and she presses her fingers to the bridge of her nose. I study her a moment, livid she even has to be put through this stress.
Eyes hard, I pull my checkbook out of my back pocket and cock a brow at Monica. Taking a pen out of a cup holder on her desk, I ask, "Who do I write the check out to?"
Monica's mouth drops open, and Regan's head pops up. She reaches a hand out, touching her fingers to my forearm. "Dax… no."
I don't spare Regan a glance, just state firmly, "Yes, Regan. You're getting your fucking treatment this week."
My stare off with Monica continues for just a few more seconds before she finally averts her attention to a drawer where she pulls out a form. "I can set this up as a self-pay. If and when the insurance approves, you can get reimbursed."
"That will be fine," I say, softening my tone as I take my seat again.
I look at Regan, who stares at me incredulously.
"What?" I ask curiously, a small smile playing at my lips.
She shakes her head. "Nothing. It's just… well, thank you."
"My pleasure," I say and then turn to Monica. "Now… if we could get it set up before Thursday as she's flying out of state."
And it was my absolute pleasure. In fact, I can't quite figure out why I feel so fucking accomplished and satisfied I could do that for Regan, but I do know I like the feeling.
If your hero had a sexy-times play list, what song(s) would have to be on it?
Need You Tonight — INXS
Earned It — The Weeknd
Love to Love You Baby — Donna Summer
If I Ain't Got You — Alicia Keys
Stay With Me — Sam Smith
If you could have given your characters one piece of advice before the opening pages of the book, what – would it be and why?
TALK. So many issues can be avoided if you talk.
What are you currently working on? What are your up-coming releases?*
I am currently writing Tacker, which is the next book in the Arizona Vengeance series, and it's…well, it's kind of ripping my heart out. But I promise I'll make it all right in the end, so don't be scared!
I've also got releases coming in the Jameson Force Security series and also Wicked Horse Vegas.

Thanks for blogging at HJ!
Giveaway:

Signed paperback of DAX by Sawyer Bennett
To enter Giveaway: Please complete the Rafflecopter form and Post a comment to this Q:

What is your favorite trope?
Excerpt from Dax:
"How awkward was our wedding yesterday?"
Laughing, Dax shakes his head. "Poor Anita. I don't think she knew what to do with us."
That cracks me up, and I start giggling. "She was sort of clueless."
"Poor woman," he adds in between laughs. "I bet she's never had a couple as unenthusiastic as us when it came to getting married."
"You totally shocked her with that grandma kiss you gave me," I say with a snort.
"I know," he agrees. "She totally called us out, and I didn't know what to do."
"She was like, 'Oh hell no… you kiss that girl again and you make it good'."
"That woman completely egged us on."
I have to hold onto my glass with both hands I'm laughing so hard now. Dax is as equally as cracked up, but he pauses to take another sip of his drink. He swallows, letting loose a low chuckle. "It was a good kiss, though. Right?"
My laughter dies as my face flushes at the memory of that kiss. It was, without a doubt, the best kiss I'd ever had in my entire life. I can't figure out if it's because I just don't have much experience, or because I'm insanely attracted to Dax. Perhaps it's because I've known him my whole life, and I love him.
In a sisterly way, I mean.
"Shit… it was a bad kiss, wasn't it?" Dax blurts out, apparently not happy with how long I'm taking to answer.
Blushing furiously, I hold a hand up. "No. It was good."
His eyes light up, the expression on his face turning sly. "Yeah? Just how good?"
"Good," is all I'm willing to admit, despite my face still feeling incredibly warm because I'm afraid he sees through my vague words.
"Admit it," he teases, scooting closer on the couch. He takes my drink from my hand, then sets them both on the table." It was fantastic, wasn't it?"
I sniff with an air of aloofness, my head now swimming with the fact we're actually talking about the kiss that so thoroughly rocked my world. "I'll do no such thing."
"You will," he promises, and the ominous tone causes a shiver to run up my spine.
"I won't," I maintain, lifting my chin in the air.
Dax lurches toward me. Before I know it, I'm flat on my back on the couch. He's on top of me, straddling me, his fingers at my ribs, tickling me mercilessly.
"Admit it," he says as he laughs and tickles the hell out of me.
Laughing, I squirm and claw at his hands, shrieking, "I won't do it. You can't make me."
And then, he's not tickling me. He pins my hands against the leather cushions above my head. My chest is rising and falling, and Dax's smile is starting to fade.
We stare at each other for a long moment before he finally says, "If you won't admit it, maybe your memory needs jogged."
My lips part, a slight gasp of surprise and longing escaping. When he hears it, he knows what it means.
Bending closer, he kisses me.
Excerpts. © Reprinted by permission. All rights reserved.


Book Info:
My name is Dax Monahan and hockey is my passion. And if you want to succeed in this sport you have to bust your ass 24/7. I've never had a hard time focusing on my career, but when my past comes knocking, no amount of training can prepare me for what lies on the other side of the door.
Regan Miles was always like a sister to me. When a shared tragedy brings us face to face after several years, I'm shocked to see just how much she's changed. Gone is the shy, awkward little girl that always used to chase me and her brother around. Instead, I'm faced with a gorgeous woman who makes it damn hard to concentrate on anything but her.
Turns out, she's in trouble, and the only way out is to get married.
I surprise myself when I tell her to marry me. Order her, actually. And most shocking of all, she doesn't even hesitate before saying yes.
So it's settled. We're getting hitched and she's moving to Arizona with me. All platonic, of course.
The catch?
I never knew I'd fall so hard for my best friend's little sister.
Book Links: Amazon | B&N | iTunes | Google |


Meet the Author: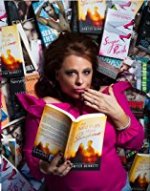 Since the release of her debut contemporary romance novel, Off Sides, in January 2013, Sawyer Bennett has released multiple books, many of which have appeared on the New York Times, USA Today and Wall Street Journal bestseller lists.
A reformed trial lawyer from North Carolina, Sawyer uses real life experience to create relatable, sexy stories that appeal to a wide array of readers. From new adult to erotic contemporary romance, Sawyer writes something for just about everyone.
Sawyer likes her Bloody Marys strong, her martinis dirty, and her heroes a combination of the two. When not bringing fictional romance to life, Sawyer is a chauffeur, stylist, chef, maid, and personal assistant to a very active daughter, as well as full-time servant to her adorably naughty dogs. She believes in the good of others, and that a bad day can be cured with a great work-out, cake, or even better, both.
Sawyer also writes general and women's fiction under the pen name S. Bennett and sweet romance under the name Juliette Poe.
Website | Facebook | Twitter | Instagram | Goodreads |