Today it is my pleasure to Welcome author
Michelle McLean
to HJ!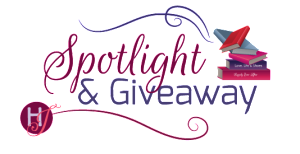 Hi Michelle and welcome to HJ! We're so excited to chat with you about your new release, How to Forgive a Highlander!

Hi everyone! Thank you so much for having me on today, I'm excited to be here!

Please summarize the book for the readers here: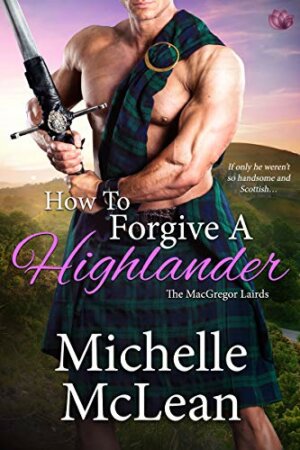 An English lady's maid and a Highlander spy must defeat the enemy they accidentally led home while fighting a growing love they think is doomed to fail. Neither of them will ever forgive him for kidnapping her (total accident!) and putting her in danger, and even if they could move past that, their lives and loyalties are rooted in opposite directions. Or so they think.

Please share your favorite line(s) or quote from this book:
Hmmm so many to choose from! Okay, this one I love because it's so very THEM. They have such a love/hate relationship that was so much fun to write.
She'd never wanted to simultaneously comfort and maim a man before. Leave it to a Scot.
And then this one just tugs at my heartstrings. William is wounded and Rose asks why he didn't drift away though he desperately wanted to. He answers:
"I think, even in my darkest moments, I could hear ye. Feel ye by my side. And I didna wish to leave ye. I ken I dinna deserve ye. But I wanted ye still."
Please share a few Fun facts about this book…
It's dedicated to my amazing editor who changed my life all those years ago when she signed my first book.
I got a little bloodthirsty writing this one and had to cut a few scenes because my editor felt they were too violent LOL
An embarrassing number of peanut M&Ms were consumed when writing this book!
Most of this book was written to the albums of Lindsey Stirling.
What first attracts your Hero to the Heroine and vice versa?
I think they both recognize a kindred spirit in the other. They are both fiercely loyal with a huge stubborn streak and even when their goals are pulling them in opposite directions and they are ready to strangle each other, they can't help but admire each other.
Did any scene have you blushing, crying or laughing while writing it? And Why?
I really love writing enemies to lovers books so these two had me laughing through many of their scenes. But this one had me choked up while writing it. It's the night before the big battle. Neither of them really expect to survive so they are saying goodbye in their way and just want to steal a few moments together.
"William," she murmured, her heart breaking for him.
He stood, tall and proud before her, but the haunted eyes that stared into hers betrayed the regret that tormented his very soul.
"You may not be asking for it, and you may not accept it. But you do have my forgiveness."
He closed his eyes and shook his head and she took his face in both her hands, forcing him to look at her.
"You made a mistake. Not one I enjoyed, I'll grant you that," she said, drawing a small smile from him. "But you're as human as the rest of us. No one is infallible, Will. And you've since saved my life—more than once."
"Yer life was in danger only because of the mistake I made," he said shaking his head. "It doesna atone for what I did." He stared into her eyes for what felt like forever. Then he brushed a thumb across her cheek. "I dinna deserve yer forgiveness."
"You have it anyway."
His lips twitched. "Must ye argue with everything I say?"
"Yes," she said without hesitation.
He laughed and then sighed deeply and dropped his hand. "I should let ye rest."
She shook her head. "I've rested enough. I couldn't sleep now."
"Nothing I say will change yer mind, will it?"
She smiled up at him. "No."
"Ye'd test the patience of the saints themselves."
"Thank you," she said.
He laughed and shook his head. Then he rubbed his hand over his face. Despite his insistence, she could see how weary he was.
"Truce?" she asked. "For tonight, at least?"
He chuckled again. "Truce."
"Good. Come." She took his hand and drew him to sit beside her on the cushioned seat below the window.
He turned, his back against the wall so he could gaze out at the rolling hills below them, and she followed, leaning back against him. He wrapped his arms around her and held her close. She closed her eyes, knowing he couldn't see her face, and savored the feel of his arms about her. Their truce wouldn't last. He'd always annoy her. He'd probably never forgive himself for all his perceived sins, no matter what she said, and that would be a problem. He was a stubborn Scot who belonged in his savage Highlands, and she was an English maid who belonged…well, she no longer knew where she belonged.
But for one night, she could let him hold her. Let herself feel how it might be if things were different. If they were different.
Readers should read this book….
If they love action, humor, and heart-pounding romance involving warrior Highlanders with hearts of gold and feisty ladies who give as good as they get.
What are you currently working on? What other releases do you have in the works?
I am currently working on ideas for a new Highlander romance as well as a few new books for my contemporary rom com alter ego, Kira Archer. My next release is the fourth book in my Winning the Billionaire series, written as Kira Archer, followed by a new series for Entangled's Lovestruck imprint. But there will definitely be more Highlanders in my future!

Thanks for blogging at HJ!
Giveaway:

$10 Amazon gift card
To enter Giveaway: Please complete the Rafflecopter form and Post a comment to this Q:

This book is an enemies to lovers tale, one of my absolute favorites to write. What types of stories do you love to read?
Excerpt from How to Forgive a Highlander:
This scene is one that I thought was a lot of fun to write. Rose and Will are more than a little in love with each other at this point, but they are at the end of a long journey and just can't resist picking at each other. They also mention their mutual theft of Rose's dagger, a tidbit that sort of wormed its way into the book that has become one of my favorite elements. They are repeatedly stealing it from one another and it turns into their "thing" that they do to/with each other.
"William?" Philip asked, hurrying toward them with Lady Alice.
She gasped and pulled Rose into a hug while Philip frowned. "What's wrong? What are ye doing here?"
"And why are you with him?" Alice added, looking at Rose.
John's grave face said more than William needed to. John was the jovial cousin, always quick to jest, always with a smile. With his dour expression, Philip knew instantly what was wrong.
"Ramsay," he said.
John nodded, and William put down the cup Elizabet had pressed into his hand. "He willna be far behind us. A day at the most. We rode as fast as we could but I wasna able to get away as quickly as I'd hoped. And with the horse carrying the both of us…"
Philip clapped his hand on Will's shoulder. "Ye did well, lad."
Will knew the lad was more a term of endearment than statement of his age but he still cringed. His older cousins would probably always see him as the young lad they needed to protect.
"But how did the two of you come to be together?" Alice asked, frowning at Rose. "I left you on the docks at Dover. You were supposed to have returned to my parents."
"I'd planned to, my lady. But then—"
"I took her prisoner," Will said, knowing his tone suggested he'd been suffering for his actions ever since. But…he wasn't wrong. That didn't mean he hadn't enjoyed at least some of that suffering, but he didn't think it prudent to admit that to anyone.
"You did what?" Alice asked, taking a threatening step closer.
"It was a misunderstanding—" he started before Rose cut in.
"Because you jumped to conclusions and rather than wait two minutes for me to explain, you trussed me up and hauled me off for questioning. Thinking I was a spy for Ramsay!"
"What?" Alice gasped.
William sighed. They'd been getting along so well. That whole kidnapping thing would be biting him in the arse until the day he died. "Oh, for the thousandth time, woman, I'm sorry. Ye have no idea how sorry. It was the worst mistake I've ever made in my entire life. And ye've been making me pay for it for weeks now."
"As well you should be! Just because you were off playing spy doesn't mean the rest of us weren't simply trying to mind our own business. And then you had to drag me into all of this, when I had strict orders from my lady—"
"Must we go over all this again?" William said, rubbing his face. "At this point, madam, I'd sell my soul to the devil himself, if it meant I could undo what I did, but I cannae do that, so ye're either going to have to learn to forgive me or get on with killing me, because I'd rather die a swift death by yer blade than listen to ye naggin' me about it for the rest of my life."
"I'd be glad to oblige, but you took my dagger!"
"Then I'll gladly give ye my own!"
"That's not what you said a few hours ago when I tried to take it from you."
William opened his mouth to respond, but Philip put himself between them. "Now, I'm sure that's a fascinating story, but as long as the lass hasna been hurt in any way…" He looked at Rose with a cocked eyebrow, and she begrudgingly shook her head, even as her eyes narrowed at Will.
Philip nodded. "Well then, I say we let the matter drop and send these two to rest and refresh themselves. They've had an arduous journey in order to bring us this news. We need to use it to our advantage. All else can wait until after Ramsay has been dealt with."
Alice didn't look like she wanted to let the matter drop, but even she couldn't argue with the need to fortify themselves against the coming attack.
She bundled up Rose and took her upstairs, though Rose looked like she was about to argue. Will knew she'd much rather be with the men discussing the coming attack. He gave her a little smile and wave as Alice dragged her up the stairs. Her expression promised retaliation for that bit of childishness and he grinned.
Lord, but he loved to fight with that fiery lass.
Excerpt. © Reprinted by permission. All rights reserved.

Book Info:
William MacGregor will lie, spy, and happily die to protect his clan from their greatest enemy. But when he kidnaps the wrong woman, he triggers the very events he'd been working so hard to prevent. And puts everyone in danger.
Rose Thatcher will do anything to protect her lady and return them both safely to English soil. But the damn Highlander who snatched her off the docks has done nothing but get in her way. She'd love to ditch the bastard, but if they want to save their respective loved ones, they are going to have to stay together.
Somewhere along the grueling journey to Scotland, their constant bickering turns into something more. Something worth fighting for. But how can an English lady's maid, who longs for the safe, comfortable life she had in London, find love with a Highlander who can't wait to wipe England's dust off his feet? If they can't defeat the enemy they accidentally led home, they might not live long enough to find out.
Book Links:  Amazon | B&N | iTunes | kobo | Google |

Meet the Author: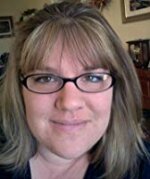 Romance and non-fiction author Michelle McLean is a jeans and t-shirt kind of girl who is addicted to chocolate and Goldfish crackers and spent most of her formative years with her nose in a book. She has a B.S. in History, a M.A. in English, and loves her romance with a hearty side of humor.
When Michelle's not editing, reading, or chasing her kids around, she can usually be found in a quiet corner working on her next book. She resides in PA with her husband and two children, an insanely hyper dog, and three very spoiled cats. She also writes contemporary rom coms as USA Today bestselling author Kira Archer.
Website | Facebook | Twitter | Instagram | GoodReads |