Today it is my pleasure to Welcome author
Julie Archer
to HJ!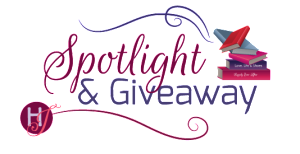 Hi Julie and welcome to HJ! We're so excited to chat with you about your new release, Deal Breaker: A Holiday Springs Resort Novel!

Hello, hello, lovely to meet you!

Please summarize the book for the readers here: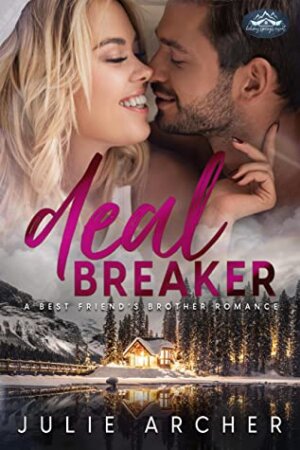 Deal Breaker is a best friend's brother romance, where childhood crushes are finally made a reality, culminating in a sizzling weekend where all the emotions spill over at their best friend's wedding.

Please share your favorite line(s) or quote from this book:
One of my favourite lines is this:
Much as I tried to resist, the connection was too strong.
When his lips met mine, all rational thought left my head.
This wasn't like the kiss I'd planted on him when he came through the door earlier.
No, this was the kiss of my dreams, my fantasies, my long-held crush on Max Coady.
And it was really happening.
Without giving away too much, Max has just described their fictional first date and this is how it ends…

Please share a few Fun facts about this book…
I'm TERRIBLE at titles! Usually my working title is something like 'Sophie and Max's story'! Thankfully, the other amazing authors in the Holiday Springs series helped me to come up with Deal Breaker, which I think suits the story perfectly.
When I decided I'd be writing a best friend's brother story in a romantic, holiday resort, I just knew there had to be a wedding. Weddings always seem to bring out true emotions. As Max and Sophie had harboured their feelings for each other for so long, it felt like the right time and place for them to get their happy ever after.
Given I'm a UK based author and our fictional resort of Holiday Springs is in America, I had to do lots of research to make sure I got things right! Luckily, I have several US based friends who were able to help out with things like weather, location, popular honeymoon resorts and so on. Shout out to my lovely American beta reader who made sure there weren't too many 'British-isms' in the book. We had a long debate over what a 'stole' is…answers on a postcard!
I wrote Deal Breaker during the early stages of lockdown and completed the first draft in just a month. Usually, I'm a pantser, but this time I had a proper outline and I think this definitely helped me to focus and get the words down. I really should take this approach into my other stories!
What first attracts your Hero to the Heroine and vice versa?
Max's sister Autumn is Sophie's best friend. They grew up together, and Sophie had a huge crush on her best friend's football playing brother. She's convinced he never notices her. But one night when she's sleeping over at their house, he sees her in a New York Giants football jersey and it's like he sees her properly for the first time. From then on, it's like no-one else ever compares. Then when they see each other at the wedding, all those feelings come flooding back, and they both get green eyes when they see the other with other people.
Did any scene have you blushing, crying or laughing while writing it? And Why?
The lead up to this doesn't paint Max in the best light, but the actual scene makes me giggle as Sophie tries to get back into the cabin.
How in the name of all things holy had I ended up here?
Outside, wearing nothing but my nightclothes, Max's sweatshirt, and sneakers way too big for me, on a freaking freezing cold November morning. I turned to the window to give Max a piece of my mind, but he'd already closed it and disappeared. Probably to get a warm shower and enjoy Autumn's scrambled eggs and bacon.
Was he so ashamed to be seen with me that he all but tossed me out of the window?
He hadn't even told Autumn I was in the room.
What the hell had I been thinking last night going to check on him? Now I had the mother of all bruises on my thigh to explain away. It hadn't exactly been the most comfortable landing.
The sound of a twig cracking underfoot made me spin around. One of the Holiday Springs resort rangers appeared to be patrolling the grounds, no doubt checking up on the stupid women who had been locked out of their own cabin.
"You okay there, miss?" he called. "Everything okay?"
I shuffled uncomfortably, staring down at my toes, convinced they were starting to turn blue despite the sneakers. "Um, yeah, I, um, dropped an earring out of the window last night and wanted to see if I could find it in daylight."
His eyes narrowed as he took in my sweatshirt clad body and feet shoved into sneakers four sizes bigger than I would normally wear, my legs starting to shake with the cold. "You could have put more clothes on? There are all manner of creatures out here."
Shuddering at the thought of what might be hidden in the undergrowth, I bent down, pretending to have spotted something in amongst the dirt. "Found it! Thank God. My boyfriend would never have forgiven me if I hadn't found it."
Ha. Boyfriend. It certainly wasn't Max Coady. At least I know where I stood now.
I held up a clenched fist with the pretend recovered treasure. As I waved it around, I thought how much pleasure it would give me to punch Max right now.
Readers should read this book….
…if they want to laugh, sigh, giggle and cry. Sophie and Max's tale is one of classic unrequited love for each other, born out of respect for their best friend and sister respectively.
What are you currently working on? What other releases do you have in the works?
I recently released an angsty, second chance rockstar romance (Wish You Once More), which is the second in the 'Wish You' series. After Holiday Springs, I'll be working on a new small town series with three interconnected standalone couples. The first is an opposites attract romance, the second an age-gap workplace romance and the third a second chance, roommates romance.
There's also a prequel short story available: https://bookhip.com/PBRTFG
However, there may be another, unplanned (remember what I said earlier about being a pantser?!) story in the Wish You series as well. Plus another couple of stories in other worlds in 2021. Watch this space!

Thanks for blogging at HJ!
Giveaway:

$10 Amazon Gift Card + direct to Kindle copy of one of my backlist titles – winners choice!
To enter Giveaway: Please complete the Rafflecopter form and Post a comment to this Q: Deal Breaker centres around a wedding…tell me your wedding stories!
Did you meet your soul mate or have you ever done something you shouldn't at a wedding?
Excerpt from Deal Breaker: A Holiday Springs Resort Novel:
Had the wedding been during the summer, an outdoor wedding ceremony at Holiday Springs would have been absolutely glorious. The tranquil area—surrounded by nature, with perfectly manicured lawns, a babbling mountain brook, and apple and oak trees—provided the much-needed intimacy and privacy for such an occasion.
Because it was freezing, Joshua and Brianna had opted for the warmer but less picturesque indoor area instead. The seats, with their gold backs and cream-colored cushions, were adorned with deep, dark red ribbons, the same color as the bridesmaids' dresses and the groomsmen's cravats. There was a flowered arch where the couple would exchange vows and a piano to one side.
If I weren't so damn hungover and wracked with guilt, I would have been able to appreciate the beauty much more.
Joshua beckoned Evan, Trent, and me over.
"You two know what you're doing?" Joshua wagged his finger between Trent and me.
"Yeah, we're making sure everyone gets to their seats in good time before the ceremony starts," cited Trent.
"They should start arriving any minute now." Joshua glanced over the doorway, where a couple of older guests stood. "Geez, trust Aunt Bonnie to be first."
"Would you expect anything less? She'll be the first at her own funeral," joked Evan. "Max, make sure you get her a good seat in the front? We'll never hear the end of it otherwise."
I saluted. "Got it."
Joshua shifted from foot to foot, fidgeting with his cravat. He kept glancing towards the doorway.
"She'll be here," said Evan, placing a hand on his brother's shoulder. "Brianna wants to marry you more than anything in the world. There's no way she'd back out."
The groom exhaled a hard breath. "I know, man. But this is the first time I've felt it for real." He put a hand over his heart, suddenly serious. "Felt it here. This is the rest of my life, and it won't be the same after today. I love Brianna more than anything, and I can't believe that today, after all these years, I'm going to be marrying her. From childhood crush to wife." Joshua shook his head, swiping a hand across his face, brushing away tears I knew he wouldn't want us to see. "It's gotten to me."
Instantly, Sophie's face came into my head as I understood exactly what Joshua was saying. But her expression when I'd suggested she shimmy out of the window this morning would haunt me for eternity. Why was I such an idiot?
Evan gathered his younger brother into a bear hug. "You big softie."
"I know you guys can't see it, because you don't have it yet." Joshua looked at the three of us. "It's everything, she's everything. I can't wait to spend the rest of my life with her."
I could have had it, but I blew it. Big time.
Regret seeped out of my pores. This weekend could have been the opportunity to tell Sophie how I really felt, but I had to blow it by drinking too much with my buddies.
A chorus of chatter from the door signaled time for us to begin our duties. Trent and I turned, and we walked towards the guests, getting ready to seat them.
Although we'd done some practice at the rehearsal dinner the previous evening, suddenly doing it for real felt different.
Trent and I escorted the guests to their seats, linking arms with the aunts and female cousins, and the children, chatting and joking with the uncles and the other male guests. There was much laughter, and smiling, and happiness. For the most part it was genuine, but at times it seemed hollow to me.
As if nothing meant anything if it wasn't Sophie.
Shortly before the ceremony was due to start, I spotted her. Flanked either side by Autumn and Jodie, she looked… I couldn't even begin to describe it.
The rest of the congregation melted away, and it was only Sophie and I in the room.
Exquisite. Elegant. Beautiful. Perfect.
Her blonde hair was fastened in some kind of half-up, half-down style, blonde waves cascading over her shoulders. She reached up to tuck a strand behind her ear, and I instantly wished I could do it for her instead. The dress she wore matched the color of my cravat identically, almost as if she had planned it. Of course, Brianna would probably have shared her ideas for a color scheme. It was typical Sophie that she would have picked up on it. The neckline emphasized her creamy neck and skin; I wanted to feather kisses along that line.
She was so refined. So sophisticated. Classy.
Excerpt. © Reprinted by permission. All rights reserved.


Book Info:
A fall destination wedding with friends to break up the monotony of adulting? Yes, please!
It all sounded like fairy-tale bliss until Sophie remembered her best friend's brother was going to be a groomsman. She'd been in love with Max since high school. Autumn had deemed Sophie's crush on her brother as "gross" and vetoed any further talk about it – ever. Would it be wrong for a girl to hope for a little fun with the hottest guy in the bridal party?
When a little too much booze and a game of truth or dare the night before the big wedding has Sophie planting a giant kiss on Max's lips – and him running as fast as he could to barf after – she's certain the two of them don't stand a chance.
Sophie was off-limits for Max but that didn't stop him from fantasizing about her. While his word was normally his vow, his attraction wouldn't be denied.
For years, Max had dreamt of how their first kiss might be. Although he had imagined it countless ways, never did he picture it being alcohol-fuelled. His stomach lurched and he rushed to the bathroom to puke his guts out. What should've been an incredible greeting became yet another embarrassing experience.
Now not only did Max have a massive hangover to deal with, he had to figure out a way to undo the mess he'd made with the one girl he ever really wanted.
Was their first kiss their last or can Max convince Sophie it shouldn't be a deal-breaker?
Escape to the romantic paradise of Holiday Springs and warm up with your next happily ever after.
Book Links: Amazon |


Meet the Author:
Julie Archer is the author of contemporary romance featuring rock stars, small towns, a healthy dose of angst, some steamy times and always a happy ever after!
When not writing, she can usually be found binge watching teen drama series on Netflix, or supporting Spurs (the English Premier League football team, not the American basketball team!) from my armchair, and running around after her two feline children, Corey and Elsa.
Real angst. Real romance.
Website | Facebook | Instagram | GoodReads |