Playing the Billionaire's Game by Pippa Roscoeis a November 2020 Harlequin Presents which has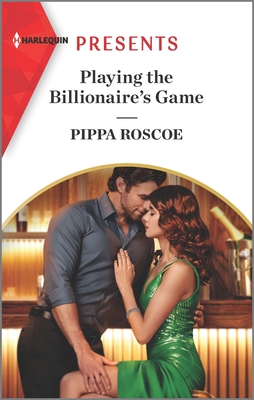 the depth of plot you'd only usually find in a Novel.
An intriguing and suspenseful story which was very skilfully written. I thoroughly enjoyed the interviewer's questions that started each chapter, leading into the next part of the story. I enjoyed how the plot played out and I give a bright and shiny star for the clever and creative plot which flowed most brilliantly around two engaging characters, Sia and Sebastian. I literally felt like I was watching the most wonderful movie.
Sia and Sebastian are two unlikely characters to have ever met even though both share an expert passion for Art. It's unlikely they would ever cross paths even though Sebastian knows exactly who Sia is, even if it is for all the wrong reasons. Promising 14 days of full access to his life, Sebastian warms in the presence of Sia and slowly opens up with an allowance one question being answered truthfully a day while Sia looks for the missing painting that is the centre of the story. And as the pieces are slowly placed in order, Sia and Sebastian must also face their feelings for each other.
I really, really enjoyed this book for the solid story, the effort that was put into creating this story is abundant. I enjoyed the outcome of the missing painting and I enjoyed glimpses of characters I feel either have had stories written about them or will do in the future which I am definitely going to look up. I thought the backstory of both characters was interesting and how Sebastian's friends fitted into the story was clever.
I highly recommend for anyone loving this genre but looking for something different.

Book Info:

Publication: November 2020 | Harlequin Presents |
"You're playing a dangerous game."
But is she playing for business…or pleasure?
Fourteen days. That's how long exiled duke Sebastian gives art valuer Sia Keating to try to prove he stole a famous painting. Once she has proof, she'll demand her job back! She's worked too hard to build her reputation and throw off her father's corrupt shadow. She won't go down without a fight.
But having complete access to his life doesn't mean Sia can breach the gap Sebastian keeps between himself and the world. That's something only embracing their dangerous attraction can do…