Today, HJ is pleased to share with you

Shayla Black's

new release: 

Devoted to Love

He was sent to guard her body… he didn't expect her to steal his heart.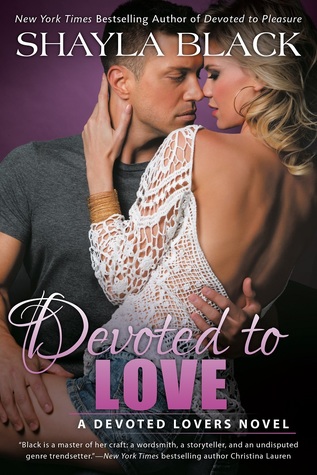 Her sister's wedding was hardly the place to find a hook up, but after one look at friend-of-the-groom and special operative Josiah Grant, small-town Texas beauty Magnolia West immediately fell in lust. After a stunningly sensual night together, Maggie is prepared for the two of them to go their separate ways. After all, she's not a happily-ever-after kind of girl. But Josiah—and danger—change her plans.

Josiah isn't looking for love…but Maggie rouses his body and stirs his heart like no other woman. She's got a rocky romantic past, and a smart man would steer clear. But when the murder quotient in Kendall County rises and all signs point to a mysterious group nearby who have been harassing Maggie's family, he can't leave her unprotected—especially when he realizes he's fallen hard for her.

As tension mounts and the menace closes in, Josiah will do anything to prove to Maggie that their love is real…but can they stay alive long enough to share it?
Enjoy an exclusive excerpt from Devoted to Love 
"Where are we going, baby?"
She wanted privacy, but she didn't want somewhere rife with the memories of her mistakes.
"I've got just the place." She squeezed his hand.
They slipped into the house. Maggie had no doubt Sawyer had probably watched them all the way to the door. As she locked it behind them, she shook off thoughts of him and focused on tonight. Most everyone else staying on the ranch had either retired or elected to bed down in the bunkhouse, so the coast should be clear now.
Creeping past her grandparents' bedroom, Maggie led Josiah up the stairs and veered right to Shealyn's childhood bedroom. It was bigger, more secluded, and blessedly empty tonight.
Once inside, she shut them away from the rest of the world, then turned on the bedside light. It gave off a subtle glow, illuminating the hushed room with a golden hue.
Josiah didn't give the place a second glance. He seemed to have eyes only for her. "You sure about this? It's been an eventful evening."
"Beyond, but yes. Unless you're not interested anymore?"
Maggie winced. She hated when her insecurity showed. Everyone in this town thought she was so self-assured and didn't have a care. She'd been Miss Kendall County three times. She'd been salutatorian of her class. She'd landed the lead in the school play as a senior. She'd been head cheerleader. Sure, high school had been fun and she hadn't minded being popular. She'd even recently landed a wealthy fiancé from somewhere way more cultured than here and could have married him. She might have lived a charmed lie of a life—like her whole life had seemed—at least from the outside looking in.
None of those people really knew anything about her.
She'd grown up without a mother because hers loved drugs more than her daughters. All that popularity had faded after graduation. Her fiancé? Gone. She'd ended the engagement without really knowing what she truly wanted or where she was even going. In fact, when Maggie boiled her existence down, what she really had was her grandparents, a sister too famous to bother with her problems, her budding career as an author, a stilted relationship with her mother . . . and a whole lot of confusion.
"Baby, I took one look at you and was determined to have you whenever and however I could. Come here."
The way he spoke to her, as if nothing and no one else mattered, made Maggie's insides flutter.
She wasn't seventeen anymore. She didn't have stars in her eyes. And she really wasn't looking for romance. But this man did something to her she had never experienced.
For some reason, she sensed this moment between them was right.
Without hesitation, she stepped into his arms and curled her hands around his neck. "It feels as if I've waited hours for you to kiss me."
"You have because I've waited those same hours, too." He caressed her face. "But before we do this, I need to know what you're looking for and whether you'll be okay if this doesn't last beyond tonight."
She buried her face in his neck, losing herself in the hot musk of his skin. The bronzed column was taut, delineated by muscles and veins. Everything about him was strong. Steady. He seemed like one of the good guys. She appreciated his calm and the way he tried to do the right thing, but under that he was wonderfully witty and sarcastic. She definitely liked his sense of play.
Somehow, she knew he wouldn't be like any man who had shared her sheets.
Excerpt. ©Shayla Black. Posted by arrangement with the publisher. All rights reserved.


Giveaway:

Print copy of DEVOTED TO LOVE by Shayla Black
To enter Giveaway: Please complete the Rafflecopter form and post a comment to this Q:

What did you think of the excerpt spotlighted here? Leave a comment with your thoughts on the book…
Meet the Author: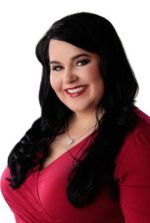 Shayla Black is the New York Times and USA Today bestselling author of more than sixty novels, including the Wicked Lovers series. For twenty years, she's written contemporary, erotic, paranormal, and historical romances. Her books have sold a few million copies and have been published in a dozen languages.