Today it is my pleasure to Welcome author
Sarah Archer
to HJ!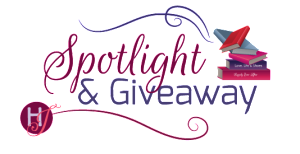 Hi Sarah and welcome to HJ! We're so excited to chat with you about your new release, The Plus One!

Hi, welcome to HJ! Grab a beverage, pull up a chair.

Please summarize the book for the readers here:
To Kelly, machines have always made more sense than people. She thrives in her work as a robotics engineer in Silicon Valley, but her dating life is, shall we say, wilted. And her well-meaning but overbearing mother never lets her forget it. So when she's forced to find a plus one for her younger sister's wedding, she takes matters into her own hands and builds one. And if she's going to build a man, why not make him her perfect one? Ethan is kind, charming, model-gorgeous, and the smartest guy in any room (Always. Literally.), and Kelly successfully passes him off as her real human boyfriend. But maybe she made him a little too perfect. Because even when he's served his purpose, Kelly finds herself unable to turn him off. She's falling for Ethan—just as the secret of his origin threatens to wreak havoc with her life.

Please share the opening lines of this book:
Of the three people standing onstage, only two of them were people. But that was totally normal to Kelly—one of the people people. Along with Priya, her best friend and fellow robotics engineer (the other person person), she looked out over the audience filling the brightly lit demonstration room: a field trip of fifty or so kids, squirming and grouchy under the cloud of that early January gloom.
Please share a few Fun facts about this book…
I know nothing about robotics (no surprise!) so when I was working on The Plus One, I reached out to robotics engineers and interviewed a handful of people in England the U.S. I got to have some fascinating conversations about the product design process and how engineers work in a team, and some of the more future-focused sides of robotics: transhumanist philosophy, the rights of AI beings, the risks of building superintelligent AI. The Plus One is a romantic comedy, but I could definitely have written a dark, dystopian version of it!
Please tell us a little about the characters in your book. As you wrote your protagonist was there anything about them that surprised you?
Kelly, our protagonist, is a true-blue nerd. She loves science even more than she loves the pop culture elements of geek-dom. She also loves bizarre reality television, comfortable pajamas (the older and hole-ier, the better), and putting Nutella on everything. Kelly didn't actually change much during my writing process. I wanted to build a character who would look to a robot for love, and who could learn and grow in that relationship. Being with someone who loves everything about her, no matter what, helps to free Kelly from her insecurities.
Ethan actually surprised me more. As I wrote and rewrote, I found myself adding nuances to his desires and inner life, and wondering more about what his experience of the world—and of love—would be.
If your book was optioned for a movie, what scene would you use for the audition of the main characters and why?
Ooh, it would have to be the first time that Kelly and Ethan go out to dinner together. Kelly is very nervous at taking her creation out in public, and Ethan is still a bit rough around the edges. When she coaches him to talk "like people on the internet" in an effort to make him sound less formal, Ethan takes her directive in an unexpected way.
The prim waiter glided their way, refilling their water glasses with decorum. "And how are you finding everything?" he asked.

"You'll never guess what happens next," Ethan answered.

"Pardon?" the waiter said again. They seemed to be testing his limits of the word tonight.

"You have to see Victoria's Secret model Alessandra Ambrosio's Malibu nip-slip to believe it."

Kelly dropped her fork to her plate with a clatter. The few surrounding customers who hadn't looked over at Ethan's declaration were looking now. She coughed, trying to choke down her food before speaking. "Everything's great," she said. She looked at Ethan—did he have a glitch?

"Would you care to review the wine list again?" the waiter asked.

"Seventeen struggles all curly-haired girls know. Me af," Ethan answered.

"No wine, we're fine!" Kelly cried. A few diners around them snickered. The waiter's eye began to twitch alarmingly.

"These Asian babes are sick of being alone," Ethan continued, entirely straight-faced.

Dear heaven. He was talking like people on the internet.

This scene brings out Kelly's self-consciousness and her awkward side, which would be important for an actor to portray, but also shows how Ethan starts to change that side of her, starting some chemistry between them. For Ethan, I'd love to see how an actor would balance his robotic and sensitive sides, which I'm sure would be quite a challenge!
What do you want people to take away from reading this book?
Whether or not you're into robots, there's a lot that we as humans can learn about how we interact with each other by thinking about how we interact with AI beings. I hope that Kelly and Ethan's relationship encourages people to think about their own relationships, and why they love the people they do, and what that even means. (And, well, it's a comedy. I hope that readers have fun!)
What are you currently working on? What other releases do you have planned?
Right now my main focus is on my second book. Without giving too much away, it's another romantic comedy, but this one revolves around animals. I'm an animal lover, so I'm having huge fun writing it!

Thanks for blogging at HJ!
Giveaway:

Print Copy of THE PLUS ONE by Sarah Archer
To enter Giveaway: Please complete the Rafflecopter form and Post a comment to this Q:

If you could design your perfect partner from scratch, what would he or she be like?
Excerpt from The Plus One:
On Friday evening, Kelly was doing what any other successful, mature twenty-nine-year-old businesswoman does on a Friday evening: watching BattleBots. It was such a stupid show. It reduced her life's work to a Jackass stunt. She couldn't stop watching.

Ethan sat beside her on the couch as she gazed at the screen, where a spiny robot called Crushosaurus was obliterating a black-and-yellow bot with a long retractable spike and "Stinger" emblazoned on its side. "Wow, he must bee smarting," she said as Stinger sustained a blow, sliding her eyes sideways at Ethan.

"Yeah, totally," Ethan responded, completely serious, concentrating on the screen.

"I mean, he'll be lucky to come out a-hive."

"I know, right?"

Kelly was grinning, but still nothing from Ethan. Now it was her turn to stare at him and concentrate. Okay, her jokes were bad, but they weren't that bad. Thus far, Ethan had passed among people all over the city with no one batting an eye, except maybe to flirt at him. His language had developed a less formal, more conversational cadence. Yet something was still missing. He had no sense of humor.

This was a challenge. She had worked, along with the rest of the engineering team, to develop response modules for all sorts of social situations—how to make small talk, how to be polite, how to order food at a restaurant or explain a problem to a cable rep over the phone or thank a relative for a Christmas gift. As complex and charged as Kelly had realized all human interactions were, humor was one of the most complex. It was so universally and wordlessly instinctual, yet also so individual. How could she teach Ethan when to laugh?

She pulled her e-reader off the arm of the couch and downloaded a book called Monkey See, Monkey Do: Follow Me to Funny Land!. As soon as she saw the wide-lapelled miscreant grinning from the front cover, she wondered if she was making a wise choice. But it was the number one download in the category, and she was a sucker for numbers.

"Here, take a look at this," she said, handing Ethan the device. "I think you might find it interesting. Give it a read and let me know if you have any questions."

"Of course, thank you, Kelly," he said excitedly.

A half hour later, she was hard at work in her home office, watching demos from a recent robotics conference in Japan of a new caregiver robot on the market. She was deep in thought, scrutinizing the way the elderly woman at the demo lit up when the robot did certain things for her, or uttered certain phrases.

All of a sudden, Ethan barreled into the room, wearing his pants up around his chest, Urkel-style, and struck a pose. "Take my wife, please!" he cried. He fell out of the pose, a crease on his brow. "I'm not sure that I'm doing this right."

Kelly didn't even ask what was in the book. She closed out her work and took Ethan to a late movie. There was only one out-and-out comedy playing at the theater closest to her, a raunchy college road trip story. It was silly, but did have some funny moments. Kelly got into it and laughed a little. At first Ethan was staring at the screen intently. But he sneaked glances at Kelly laughing. As the movie played on, he started to laugh too.

"So did you see how that was supposed to be funny?" she asked him as they walked to the car afterward. The night air was getting less and less chilly. Kelly had finally switched to her lighter jacket this week.

"I think so," he said. "Breasts are funny, anuses are funny, penises are funny, and testicles are funny."

"Well, yeah, there was a lot of that. But I liked the scene on the plane best. It was so unexpected."

"So things that are unexpected are funny?"

Kelly thought about it, frowning. "Yeah, I guess."

"But if I walked out into that street and got hit by a car, that would be unexpected, right? But would it also be funny? Wouldn't people be crying and upset at a car accident?"

She shook her head in frustration. "I don't know how to explain it. I guess it's just something you pick up on."

"Why don't you tell me what you find funny?"

Kelly walked a few more paces before responding. "I never told you how Clara and Jonathan met, did I?"

"No," said Ethan.

"Well, Clara had just moved into her first apartment on her own after college. She's into DIY stuff and she really wanted to get it all set up herself. So she had a mattress delivered and when Jonathan, who was living below her, saw it coming up the stairs, he asked if she needed help setting it up and she said no. But the mattress was rolled up really tightly and shrink-wrapped, and when she cut it out of the wrapping, it all sprang out at once and threw her out the open window. She caught on to the fire escape and there she was, dangling in front of Jonathan's window. He opened it and was, like, 'Now would you like a hand?' The rest was history."

Now Ethan and Kelly were laughing together. "I guess you could say it was love at first flight," he said.
Excerpt. © Reprinted by permission. All rights reserved.


Book Info:
Meet Kelly. Twenty-nine, go-getter, a brilliant robotics engineer, and perpetually single. So when her younger sister's wedding looms and her attempts to find a date become increasingly cringeworthy, Kelly does the only logical thing: she builds her own boyfriend.
Ethan is perfect: gorgeous, attentive, and smart–all topped off by a mechanical heart endlessly devoted to her. Not to mention he's good with her mother. When she's with him, Kelly discovers a more confident, spontaneous version of herself–the person she'd always dreamed she could be. But as the struggle to keep Ethan's identity secret threatens to detonate her career, Kelly knows she has to kiss her perfect man good-bye.
There's just one problem: she's falling for him.
Book Links: Amazon | B&N | iTunes | Kobo | Google |


Meet the Author: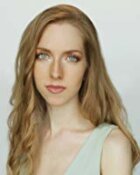 Sarah Archer is a Black List Screenwriting Mini-Lab fellow who has had material produced for Comedy Central and published short stories and poetry in numerous literary magazines. After living in Los Angeles, where she worked in literary management and development on projects including House, Concussion, Roots, and Girls Trip, she currently lives in North Carolina. The Plus One is her debut novel.
Website | Facebook | Twitter | Instagram | GoodReads |