Today it is my pleasure to Welcome author
Vi Keeland and Penelope Ward
to HJ!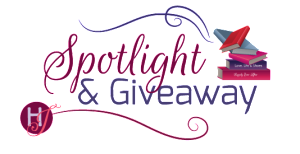 From New York Times bestselling authors Vi Keeland and Penelope Ward comes an unexpected love story that starts long before the lovers meet.
Quick and Dirty with Vi Keeland and Penelope Ward

Coffee or tea?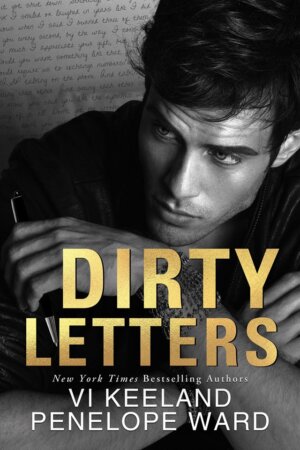 Vi: Coffee. Penelope: Coffee

Walk on the beach or hiking a mountain?
Vi: Walk on the beach. Penelope: Walk on the beach

Comedy or drama?
Vi: Drama. Penelope: Drama (it takes A LOT to make me laugh.)

TV or books?
Vi: Books. Penelope: Books (audiobooks!)

Best movie you have watched recently?
Vi: Bohemian Rhapsody. Penelope: Green Book

Best romance you have read recently?
Vi: Pretty Reckless by LJ Shen. Penelope: Brooklynaire by Sarina Bowen

A book you wish you had written?
Vi: Hopeless by Colleen Hoover. Penelope: Maybe Someday by Colleen Hoover

Favorite romance trope to read?
Vi: Enemies to lovers. Penelope: Friends to Lovers

Favorite romance trope to write?
Vi: Enemies to lovers. Penelope: Friends to Lovers

Favorite place to write?
Vi: My desk in my office. Penelope: My living room chair with my feet up.

A trait that all of your heroes must have?
Vi: Loyalty. Penelope: Honesty

A setting you want to write about in the future?
Vi: Tuscany. Penelope: London

The actor and actress you used to physically model your H/h after in Dirty Letters?
Vi: I didn't think of an actor while picturing Griffin. In my head, I saw the model Devin Paisley. For the heroine, Emma Rossum. Penelope: Jared Leto for Griffin and Emmy Rossum for Luca

A song that encapsulates the emotion of Dirty Letters?
Vi: Oh, Luca! Penelope: Oh, Luca (Original song we had written for the book!)

What's next?
A new standalone published by Montlake Romance in 2020!


Thanks for blogging at HJ!
Giveaway:

eBook copy of Dirty Letters by Vi Keeland and Penelope Ward.
To enter Giveaway: Please complete the Rafflecopter form and Post a comment to this Q:

A trait that all of your heroes must have?
Book Info:
I'd never forgotten him—a man I'd yet to meet.
Griffin Quinn was my childhood pen pal, the British boy who couldn't have been more different from me. Over the years, through hundreds of letters, we became best friends, sharing our deepest, darkest secrets and forming a connection I never thought could break.
Until one day it did.
Then, out of the blue, a new letter arrived. A scathing one—one with eight years of pent-up anger. I had no choice but to finally come clean as to why I stopped writing.
Griffin forgave me, and somehow we were able to rekindle our childhood connection. Only now we were adults, and that connection had grown to a spark. Our letters quickly went from fun to flirty to downright dirty, revealing our wildest fantasies. So it only made sense that we would take our relationship to the next level and see each other in person.
Only Griff didn't want to meet. He asked that I trust him and said it was for the best. But I wanted more—more Griff, in the flesh—so I took a big chance and went looking for him. People have done crazier things for love.
But what I found could change everything.


Meet the Author:
Vi Keeland is a #1 New York Times, #1 Wall Street Journal, and USA Today bestselling author. With millions of books sold, her titles have appeared on more than one hundred bestseller lists and are currently translated into twenty-six languages. She resides in New York with her husband and their three children, where she is living out her own happily ever after with the boy she met at age six.
Penelope Ward is a New York Times, USA Today, and #1 Wall Street Journal bestselling author of more than twenty novels. A former television news anchor, Penelope has sold more than two million books and has appeared on the New York Times bestseller list twenty-one times. She resides in Rhode Island with her husband, son, and beautiful daughter with autism.
Together, Vi and Penelope are the authors of Dirty Letters, Hate Notes, and the Rush Series. For more information about them, visit www.vikeeland.com and www.penelopewardauthor.com.
Social Media Links
Vi Keeland Website: https://www.vikeeland.com
Vi Keeland Facebook: https://www.facebook.com/AuthorViKeeland
Vi Keeland Twitter: https://twitter.com/vikeeland

Penelope Ward Website: https://penelopewardauthor.com
Penelope Ward Facebook: https://www.facebook.com/penelopewardauthor
Penelope Ward Twitter: https://twitter.com/PenelopeAuthor