Today it is my pleasure to Welcome author
Sawyer Bennett
to HJ!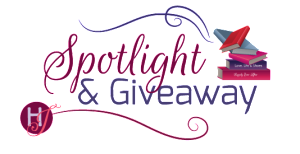 Hi Sawyer and welcome to HJ! We're so excited to chat with you about your new release, Tacker!
Hey, Junkies!
Please summarize the book for the readers here: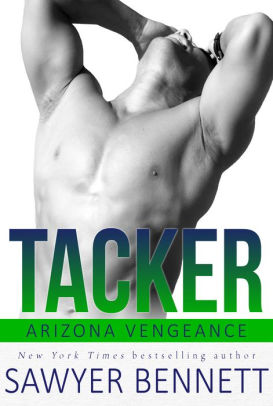 This book is by far THE most anticipated book in the Arizona Vengeance series! Tacker Hall suffered a tragic loss when the plane that he was piloting crashed, killing his fiancee. He's been spiraling for the past fifteen months, putting both himself and his career in jeopardy. In order to maintain his place on the team, he's been ordered to attend therapy twice a week. The problem? His incredibly beautiful and charming therapist.

Please share your favorite line(s) or quote from this book:
I want you to start a journal. You need to write in it at least once a day. I also want you to end each day with a gratitude."
"Hippie-dippie shit," I mutter.

I get I have to share and make some progress, but you can pack up that sunshine, lollipops, and rainbow shit right now. It's lost on me.

Nora was the game changer, wasn't she?
Please share a few Fun facts about this book…
All of the previous characters from the series make an appearance in Tacker, so readers will get to check in with earlier couples.
I had to research technical terms and whatnot in regards to Tacker's plane crash. It was both intriguing and overwhelming.
When I was getting formatting done for Tacker, the original font used made it look like his name was Jacker. And well…that just gives his story a whole different spin. 😉
What first attracts your Hero to the Heroine and vice versa?
They both notice the physical attributes of one another when they meet, but any further attraction takes time. He's not in a place to have anything other than a physical attraction at first, but once he starts to make strides in his emotional healing, it's game on.
Did any scene have you blushing, crying or laughing while writing it? And Why?
I can't give too much away, but there is one chapter where Tacker reaches his breaking point in his therapy. It's one of the more emotional scenes I've had to write, but it NEEDED to happen. Here's a small look into the chapter:
"What's the point of this?" he asks, actually taking a lock of Starlight's blonde mane in his hand and running his fingers down the length.
"Change of scenery, distraction, and plus… I want to get you over your fear of horses. That's just a personal goal of mine."
"I'm not afraid," he says, his eyes coming to mine. "I just… don't have experience with them. They're unpredictable."
"Not all are," I say. "But like any animal, there are some that aren't well trained."
"Makes sense, I guess."
"Are you excited about next week?" I ask, referring to the fact he's going to play in his first game on Tuesday. They have back-to-back away games next week. He's been doing so well in practice this week that his coach told him he's going back onto the first line.
Since I've met Tacker, I've never seen him smile so broadly. It's almost as if this news gave him a new burst of energy, and he seems to be eagerly confronting most any topic in our sessions.
"I'm dreaming every night of getting back in the game," he says with a chuckle, returning his attention to Starlight's mane. Both hands work at it as he talks. "Like vivid, technicolor dreams. I can feel the chill of the ice and the screams of fans. And, in all my dreams, I score every goal."
I laugh, running a hand over Starlight's back. "That's awesome."
"It's part of my life," he says quietly, his eyes coming to mine. "I don't think I realized that until I was cut loose from it, then given this chance to come back. It's like I have a new appreciation."
"It's a good sign in your journey," I point out. "It's the gratitude we were talking about. Where you can take joy in the things you have."
He nods, fingers moving busily. Following his movement, I laugh when I see he's actually braided a section of her hair.
"Didn't know you were so accomplished with hair?" I say.
His lips curl up, his voice going soft. "I used to braid MJ's hair. Weird, huh?"
"Not at all," I say. "Very intimate."
Again, his gaze moves to me and he swallows hard. "Now's the time to talk about it, right?"
"I had hoped we would. I think you're ready."
Readers should read this book….
This book has it all–a broken hero, an emotional healing, romance, hockey, camaraderie, and more.
What are you currently working on? What other releases do you have in the works?
I've got a full publishing calendar for 2020! Readers can expect to see more from the Arizona Vengeance, Jameson Force Security, and Wicked Horse Vegas. I might slip a couple more titles in there as well, but we'll see how it goes! 😉

Thanks for blogging at HJ!
Giveaway:

Signed paperback of Tacker; US only
To enter Giveaway: Please complete the Rafflecopter form and Post a comment to this Q:

What is your favorite alpha trait?
Excerpt from Tacker:
Aaron showed up at my apartment not long after I finished my cold but effective shower, demanding I grab some ice gear and get in his car.
There's a home game tonight, which means that workouts will be light. Some guys will hit the gym while others skate some drills. Nothing that will overtax, only get a player primed.
I'm not back in the lineup, so it means a lot to be invited to an impromptu skate at one of the local ice rinks where we often practice. Dax, Bishop, Erik, and Legend are meeting us there. Coupled with me, it's the original first line of the Arizona Vengeance.
Feeling some fucking nostalgia for sure and not surprisingly, also excitement to get back on the ice. It's been two weeks since I've skated.
We walk in, finding the guys already out there. They've apparently rented out the entire place, and it's quiet inside. Aaron and I give them a short wave before heading into the locker room to get dressed.
It feels good… the ritual of putting on my gear. Like slipping into a favorite pair of worn jeans or the softest t-shirt.
When I step out onto the ice, there's not even a wobble or stutter. It feels like I'm a fish that's been out of water and I'm now getting my first gill-full of oxygen-rich water.
My first glide of blade to ice, I actually sigh in contentment. An overwhelming rush of gratitude overtakes me, and I swear if Dominik Carlson were here, I'd probably fucking hug him in thanks, which would cause a major freak-out in my teammates for sure.
"Wylde," Erik exclaims, and I watch as the other men congregate around Aaron. Like I said, everyone calls him that but me. While he was always the big partier and ladies' man on the Mustangs, he was always just my best friend who often enjoyed a quiet evening playing board games with MJ and me.
"Let's quit wasting time," Bishop barks, then proclaims. "Three on three. Let's go."
I can't help but smile. When the season started, I was stunned Coach Perron had named me as captain of the team. While I had years of solid play under my belt, I'd never been much of an actual leader. Coming off a prior bad year due to the crash, it was even more shocking he'd hand that role over to me.
That's all gone now. With my first suspension at the end of November, the title of captain was removed from me and given to Bishop, who had been co-captain along with Legend. I never begrudged that since the guy deserved it.
Still does for that matter.
Bishop runs us through drills, and the sweat starts to pour. There's a lot of bumping and joking going on, but there's a lot of work as well. The guys take it easy on me, since I'm still playing with a fractured left wrist. As such, my stick handling is tentative and slow, so they don't defend me too strictly.
We skate for an hour, which is probably half an hour longer than the guys should since there's a game tonight. I know they're pushing forward because they like seeing me back on the ice. More importantly, they can see I like it, too.
Finally, Bishop calls an end to the work—fun—and we move over to the bench we'd put our gear under. We grab water bottles and chug. Erik rips into a power bar as the dude is always eating.
"How'd that feel?" Bishop asks as he wipes sweat off his forehead with the back of his arm.
"Fucking amazing," I answer truthfully. Because he's the one who specifically called me out a few days ago about what an ass I've been and how I need to give back to my teammates, I decide I need to give him something. "Thanks for this. Means a lot."
Excerpt. © Reprinted by permission. All rights reserved.


Book Info:
I am not okay.
Fifteen months ago, my life was turned upside down when the plane I was piloting went down. Injured and trapped in the wreckage, I had to watch my fiancée die a painfully slow death, which is something that can really mess with your head.
Since that day, I've had little desire to do much of anything. Except play hockey, that is. Because that is the one place where the bad memories are banished and I can escape my pain.
But off the ice, I'm spiraling out of control. Losing the grip on my life and putting myself and my career in danger. Now, thanks to a string of bad decisions, I've been ordered to complete therapy in order to stay on the team.
The problem? Nora Wayne, my beautiful and somewhat unconventional therapist. I can't buy into the brand of happy clappy crap this woman is feeding me. What could she possibly understand about the type of loss that I've suffered? How does she know anything about finding happiness after losing the most important person in your life?
Turns out, I've got a lot to learn, and she's just the person I need to break through those walls I've erected.
I am not okay.
But for the first time in a long time, I know that I will be.
Book Links:  Amazon | B&N | iTunes | kobo | Google |


Meet the Author:
Since the release of her debut contemporary romance novel, Off Sides, in January 2013, Sawyer Bennett has released multiple books, many of which have appeared on the New York Times, USA Today and Wall Street Journal bestseller lists.
A reformed trial lawyer from North Carolina, Sawyer uses real life experience to create relatable, sexy stories that appeal to a wide array of readers. From new adult to erotic contemporary romance, Sawyer writes something for just about everyone.
Sawyer likes her Bloody Marys strong, her martinis dirty, and her heroes a combination of the two. When not bringing fictional romance to life, Sawyer is a chauffeur, stylist, chef, maid, and personal assistant to a very active daughter, as well as full-time servant to her adorably naughty dogs. She believes in the good of others, and that a bad day can be cured with a great work-out, cake, or even better, both.
Sawyer also writes general and women's fiction under the pen name S. Bennett and sweet romance under the name Juliette Poe.
Website | Facebook | Twitter | Instagram | GoodReads |