Today it is my pleasure to Welcome author
Denise Williams
to HJ!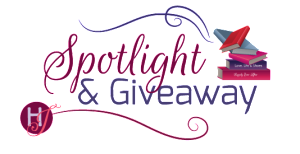 Hi Denise and welcome to HJ! We're so excited to chat with you about your new release, Do You Take This Man!

Thank you for having me!

Please summarize the book for the readers here: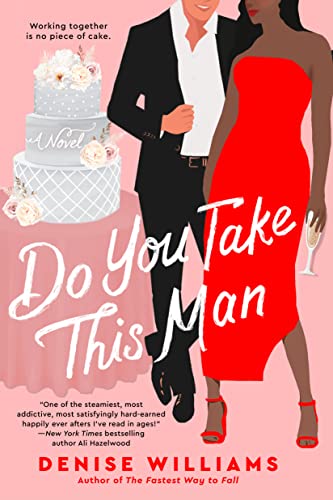 This book is an enemies with benefits story between RJ, a divorce attorney who fell into performing weddings, and Lear, a former NFL event planner who is down on his luck and planning weddings with his cousin. The two disagree at every turn but soon find out the time they spend together bickering is more fun than time apart. Over the course of the book they move from enemies to enemies who spend time in coat closets together, to friends (who spend time in coat closets together), to something more.

Please share your favorite line(s) or quote from this book:
She patted my chest. "You're smarter than you look."
The dip of her waist was a perfect fit for my hand. "You're meaner than you taste."
"Don't you forget it." RJ's breathpuffed against my neck.
Please share a few Fun facts about this book…
I'm ordained to perform weddings which is where the initial idea for the book came from.
I wrote this book during the dregs of quarantine in 2020, so the ititial soundtrack was the Paw Patrol theme song as my son watched TV.
I wrote all the steamy scenes first (and I believe their are nine!)
What first attracts your Hero to the Heroine and vice versa?
This book is dedicated to the ones who think they're hard to love and both characters believe this is true of themselves.
Lear notices RJ is beautiful shortly after their first meeting when he notices her shape and he admires her neck. He's truly attracted to her once they've worked together several times and he realizes how much he enjoys getting a rise out of her.
RJ first noticed Lear's broad shoulders when they work on a wedding together, but she begins to fall for him when she realizes he can push her buttons one moment and then make her smile the next with a kind gesture.
Did any scene have you blushing, crying or laughing while writing it? And Why?
It takes a lot to make me blush, but there is a scene that takes place in a bridal suite restroom after RJ and Lear have had a fight that had my cheeks flaming. I'm not sure I could include that excerpt here–it's pretty explicit. So, here's one that makes me laugh. Both RJ and Lear are super competetive and decide to go bowling together once they've become friends as well as lovers and both are terrible bowlers. It doesn't stop them from trash-talking while they flirt and both inadvertently show how much they're beginning to fall for each other. This is one of my favorite exchanges from that scene told through RJ's point of view:
He clapped his hands together the same way he did after every frame, like a
disappointed punctuation mark. "How are we both so bad at this?"
"Speak for yourself," I said, gently pushing his shoulder as we passed in the lane.
"Oh, your forty-three speaks for you just fine."
I glanced over my shoulder and narrowed my eyes. "I wasn't sure it could be heard over your thirty-nine."
Lear was leaning against the score console, arms crossed, revealing his forearms under the rolled
sleeves of the button up. He looked so good when he leaned like that, the muscles along his torso
stretched. He smiled at my jibe, lifting his shoulders in a shrug. I'd had more fun than I thought I would. When he smiled, I smiled back—it was automatic, and it was genuine. Even when I turned to the lane and lined up my shot, I was smiling. My God. Lear makes me smile.
Readers should read this book….
If they're looking for a fun rom-com with open door steam! I think readers who enjoy heroines who suffer no fools but also have a soft squishy middle will love RJ. And readers who who love a cinnamon roll (even when he's doing his best impression of a dude-bro) will fall for Lear.
What are you currently working on? What other releases do you have in the works?
I just turned in a draft of my fourth novel which will be out fall 2023 and is a second chance romance between two favorite side characters from The Fastest Way to Fall. I released three airport-based novellas as audio and ebooks this spring/summer (The Love Connection, The Missed Connection, and The Sweetest Connection) and those will be gathered in a print anthology available March 14th. It will be called Love and Other Flight Delays! Finally, I'll be included an an anthology releasing next spring title Even When The Sky is Falling. It's Love Actually meets your favorite 90's disaster movie where they kiss at the end and it's steamy!

Thanks for blogging at HJ!
Giveaway:

A print copy of DO YOU TAKE THIS MAN by Denise Williams 
To enter Giveaway: Please complete the Rafflecopter form and Post a comment to this Q:

Would you prefer a big wedding or a small one?
Book Info:
Divorce attorney RJ would never describe herself as romantic. But when she ends up officiating an unplanned wedding for a newly engaged couple in a park, her life is turned upside down. The video of the ceremony goes viral, and she finds herself in the unlikely position of being a sought-after local wedding officiant. Spending her free time overseeing "I dos" isn't her most strategic career move, but she enjoys it, except for the type A dude-bro wedding planner she's forced to work with.
Former pro-football event manager Lear is a people person, but after his longtime girlfriend betrayed him, he isn't looking for love. He knows how to execute events and likes being in control, so working with an opinionated and inflexible officiant who can't stand him is not high on his list. He's never had trouble winning people over, but RJ seems immune to his charms.
Surrounded by love at every turn, their physical attraction pulls them together despite their best efforts to stay an arm's length apart. Lear refuses to get hurt again. RJ refuses to let herself be vulnerable to anyone. But when it comes to happily ever after, their clients might not be the only ones saying "I do."
Book Links: Amazon | B&N | iTunes | kobo | Google |


Meet the Author:
Denise Williams wrote her first book in the 2nd grade. I Hate You and its sequel, I Still Hate You, featured a tough, funny heroine, a quirky hero, witty banter, and a dragon. Minus the dragons, these are still the books she likes to write. After penning those early works, she finished second grade and eventually earned a PhD. After growing up a military brat around the world and across the country, Denise now lives in Iowa with her husband, son, and two ornery shih-tzus who think they own the house. She can usually be found reading, writing, or thinking about love stories.
Website | Facebook | Twitter | Instagram | GoodReads |