Today it is my pleasure to Welcome author
HM Thomas
to HJ!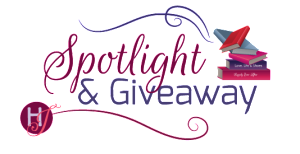 Hi HM Thomas and welcome to HJ! We're so excited to chat with you about your new release, That Ship Has Sailed!

Hey everyone! I'm so glad to be here sharing my new book with you. Thanks for taking the time to read!

To start off, can you please tell us a little bit about this book?: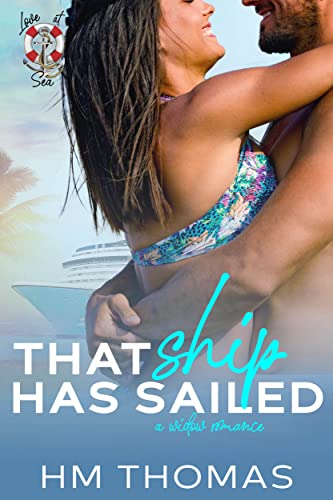 That Ship Has Sailed is book 2 in an 8 book, multi-author series. The entire series takes place on a week long cruise in the Caribbean. My book is about a widow who's sworn off love and a hotshot fireman who tries to change her mind.

Please share your favorite lines or quote(s) from this book:
No matter how many times I read and reread this book, these lines hit me in the gut every time.

Everything inside her detonated. Starting in her core and exploding out, shattering the shell of the woman she'd been, crushing the lonely widow within. Fire raced up her spine, burning away the longing and sadness she'd felt over the last few years. She collapsed to the bed dismantled and rebuilt.
What inspired this book?
This one was a tough one for me. Having never lost a partner like my character did, I had to dig deep to imagine how she felt and how she'd deal with those feelings. I've always sworn if anything ever happened to my husband, I would never marry again, but I couldn't let that be my character's fate. I really wanted to make sure that I did justice to anyone who has lost a partner and the feelings that come with navigating that loss.
At the time I was writing I was also traveling the country in my camper, so Courtney's wanderlust is a definite shadow of what I feel when I have to stay in one place too long. I like to think she and Seth will travel the country together after the cruise and see all the places.
How did you 'get to know' your main characters? Did they ever surprise you?
Courtney and Seth went through several transformations. I even switched tropes a couple of times, because I just couldn't get the widow thing down. Then when I finally thought I had them figured out and I started on this version, they still threw me for a loop. I had a whole timeline mapped out for them for when they would finally get together, and they just said to hell with that and did whatever they wanted. I guess they knew their story better than I did.
At first, Seth was just a BMX rider and not a hotshot fireman, but I knew I needed his job to be something that would really make Courtney afraid she could lose him. As I was writing the story I took a trip through New Mexico and Arizona just as The Pipeline Fire started. When I saw some of the hot shot crews in the grocery store looking beat, I knew that was the job for him.
What was your favorite scene to write?
I really liked the scene where Seth falls and dislocates his fingers on top of the waterfall (an accident that was partially inspired by my dad who fell and dislocated his fingers at work last Spring). The scene has some humor and some steam. Personally, I think the best relationships find a way to blend the two, so this was a lot of fun.
She knelt beside him. "Let me see your hand."
"You don't need to see it." He cradled it closer to his body. When he'd looked earlier, the pinky and ring fingers on his left hand had been bent at odd angles.
"Seth." Courtney inched closer. "Look at me."
Maybe focusing on Courtney's gray eyes would help take his mind off the pain. But when he turned his head, his focus was snagged by her breasts threatening to spill out of her bikini top. "You took your clothes off."
She chuckled. Her breasts jiggled. Suddenly the pain in his hand didn't demand so much of his focus.
"I took them off to come after you."
Pain shot through his hand as she touched it. He tried to jerk away, but she held firm.
"I think your fingers are dislocated."
Shaking his head, he didn't take his gaze off her chest. Maybe focusing on her body to take his mind off his pain was rude, but he was in pain, surely he could be forgiven. "I'm pretty sure they're broken."
She made a noncommittal sound in the back of her throat and continued her manipulations. Finally, she looked down at him. "You see something you like there, buddy?"
He might have been embarrassed to be caught staring at her chest if her voice hadn't held a hint of teasing. "All I can think is motorboat."
Another chuckle. Another jiggle. Damn she was killing him.
What was the most difficult scene to write?
The "dark moment". Courtney had already been through so much with losing her husband, I didn't want to hurt her any more. Luckily, Seth is a really great guy, so I didn't have to make him do something stupid to create that conflict. Ultimately, Courtney's own fears were what she needed to overcome. Finding out how to get her to do that was the tricky part.
Sighing, she gave him an apologetic shrug. "I'm sorry. You're right. It's just . . ." She looked around at the people coming and going around them. Some, like them, were dressed in formal attire and masks, while others were spending their evening more casually. "I guess seeing so many of the people who started this cruise single paired off and assuming we're the same made me—"
"Are we not the same?"
She opened her mouth as if to answer, then closed it again.
"Courtney. Are we not the same?" he repeated.
"Seth." She said his name like he should be able to see the obvious truth. But he couldn't.
When he didn't say anything, she took a deep breath and continued, "Seth, those couples are planning futures, they're making plans for long-distance relationships and visits. You and I were never supposed to be anything more than this week. You said that."
"No. I said it was never supposed to be more than us keeping each other company, but you changed that."
Her gray eyes widened. "Me?"
He stepped closer. "Yes, you and your drunken kisses and your little wager. You wanted more, so you changed the rules and didn't bother telling me what they were."
Would you say this book showcases your writing style or is it a departure for you?
I wouldn't say this was necessarily a departure, though it is slightly different than what I normally write. Romantic Suspense and dramatic scenes are more in my wheelhouse, but all my books are character driven and focus on internal struggles. I'd say Courtney definitely fits that bill. I also love to write second chance romances. While normally, I focus on a particular couple getting a second chance, I enjoyed giving Courtney one this time around.
What do you want people to take away from reading this book?
I hope people believe love is always worth a chance. Making choices for your future based on things that have happened in the past won't make you happy. Also, we're not defined by the things that happen to us. We get to choose who we are and how we live. (Wow, that got deep for a fun, flirty read, huh!?!?)
What are you currently working on? What other releases do you have planned?
I have a short story, Edi-Snow!, coming out as part of the Love in the Lowcountry anthology on October 4. I am also working on books 2 and 3 to complete my Romantic Suspense series that started with my debut novel, The Right to Surrender. Those will both be out next year.
Thanks for blogging at HJ!
Giveaway:

An e-book of choice from HM Thomas backlist.
To enter Giveaway: Please complete the Rafflecopter form and Post a comment to this Q:

What do you think about the saying "'Tis better to have loved and lost than never to have loved at all"? Was Tennyson right or did have no clue what he was talking about?
Excerpt from That Ship Has Sailed:
Courtney looked down at the now damp paper crumpled in her hand. If she kept looking at Seth and his sparkling blue eyes and those dimples that were even more prominent now that he'd shaved, she was going to start drooling or stammering or . . . something worse maybe. Though really, what was worse than drooling and stammering in front of a Grecian god?
"They . . . uh." She cleared her throat. "They said maybe we should try some of these questions if we're having trouble with conversation."
He raised that damn eyebrow again. "Are we having trouble with conversation? I wasn't aware."
She nodded. "Just goes to prove how much you need this sheet then."
When his eyes opened wide, she couldn't help but smile. Of course, that only made him smile again, this time brighter, and suck the breath right out of her. She glanced at the sheet. "What's your spirit animal?"
He chuckled. "My spirit animal? Really?"
She nodded.
"Okay." He pursed his lips, which only drew her attention and forced her to stare at them. They were the most perfect pair of lips she'd ever seen. Which was utterly ridiculous. They were lips. Just lips. Just simple every day, plump, kissable, hard but not too hard . . . damn it. She snapped her gaze back to his eyes. Immediately she realized his eyes were no safer, so she found a spot over his shoulder to stare at.
"I'm a tiger," he answered without any of the joking she'd expected.
Her gaze snapped back to his. "A tiger?"
"Yep. I run on instinct. I trust myself enough to know what I want and how to get it. Typically, I act quickly and without much debate when I feel the need."
Her pulse quickened and something warm pooled in her belly. "Is that so?"
His gaze slid from her eyes to her mouth. Reflexively, she pulled her bottom lip between her teeth. A low sound, somewhere between a sigh and a moan, came from Seth's throat. She could've sworn she felt it right between her thighs—a place that hadn't felt anything in nearly three years.
Seth cleared his throat. "What about you? What's your sprit animal?"
Right now she felt very much like a rabbit being hunted by a very large and dangerous cat. "A deer," she informed him instead. He didn't need to know he made her nervous. Somehow, although she didn't think he'd purposely hurt her, she was certain he'd enjoy the idea of making her uneasy.
"A deer?" He shook his head. "Who told you that?"
"No one. It's just what I am."
His blue eyes narrowed, taking in each inch of her face. He shook his head again. "I don't think so."
She huffed. "You don't think so? You met me five minutes ago, how do you know what I am?"
He gave her a cocky wink. "I'm a tiger. I trust my instincts and my instincts recognize a likeminded spirit."
She had to laugh at this. "Are you saying I'm a tiger too?" No. She wasn't a tiger—not anymore. Maybe before Kyle, but something about being with him and then losing him had tamed whatever tiger had lived within her. Now she wasn't even sure she could muster the energy to be the deer she'd claimed to be.
His gaze never wavered. "Maybe. Or maybe an owl, not quite a dragon."
She looked away. This question had been listed under flirty and fun. How the hell had she managed to screw it up?
Seth's hand snaked across the table and took hold of hers. A spark of recognition raced up her arm. Pleasure. This man's touch could bring her pleasure.
She snatched her hand away. With pleasure always came pain.
"I'm sorry." He withdrew his hand, fisting it around his nearly empty glass.
"There's nothing to be sorry for," she assured him. Maybe she should just tell him about Kyle and explain that she wasn't good at talking and certainly not any good at flirting. "Seth, it's not—"
"Okay ladies, time to move on. Blow your goodbye kisses and slip on over to the next table and the next lucky dater."
Courtney swallowed down the explanation she'd been about to give. Seth didn't care about her issues. After she'd run from him that morning and then this disastrous little meeting, he wouldn't be checking her name on the compatibility sheet anyway. He'd find someone to spend his time with, and she could be left alone with her blessed silence.
"Thank you," she told him, slipping out of her seat.
Silently he nodded, never taking his eyes from her.
Courtney cast a glance at the next table. The man looked barely out of high school. He'd probably never loved a girl, certainly never buried a spouse. She couldn't make herself sit at his table. What would even be the point? Dropping her unmarked sheet into the trash, she left the room and headed to the bar.
Excerpt. © Reprinted by permission. All rights reserved.


Book Info:
Whoever said it was better to have loved and lost than never to have loved at all, clearly had never lost their spouse.
Courtney Fowler was living proof of that.
After her husband's death, she swore off love and relationships, too afraid of being hurt again.
Then her best friend tricks her into a singles cruise where Courtney runs into hotshot firefighter and snowboarder – Seth Mitchell.
With a dangerous job and the threat of one day never making it back home, Seth is everything Courtney has tried to avoid – and everything she secretly wants.
When they find themselves ditched by their friends, they decide to make the best of their time on the cruise ship and enjoy each other's company – no strings attached.
But what happens when the cruise is over and it's time to return to the real world? Can Seth teach Courtney to love again and convince her that together they're worth the risk or has that ship sailed?
That Ship Has Sailed is a widow/finding love again romance, part of the Love at Sea multi-author series. Get ready to set sail through the Caribbean on Festival Cruises' most alluring voyage with eight of your favorite authors – happily ever after guaranteed!
Experience everything the Love at Sea series has to offer. From speed dating to masquerades, guests are sure to enjoy the hot days and steamy nights. Explore hidden waterfalls, swim with dolphins, and watch as eight couples find their forever on the open ocean.
Book Links: Amazon | B&N | iTunes | Kobo | Google |


Meet the Author:
HM Thomas grew up in South Carolina creating worlds bigger and more dramatic than her own. She credits her dad's nightly story times for her love of the written word and her mom's devotion to Days of Our Lives for her love of dramatic fiction. When not writing, HM enjoys traveling and hiking with her husband, three children and rescue dog.
Website | Facebook | Twitter | Instagram | GoodReads |