Today it is my pleasure to Welcome author
Tracy Solheim
to HJ!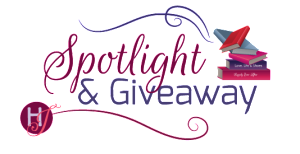 Hi Tracy and welcome to HJ! We're so excited to chat with you about your new release, Double Dog Dare!
Thanks for letting me drop in. I love chatting with the Junkies!
Please summarize the book for the readers here: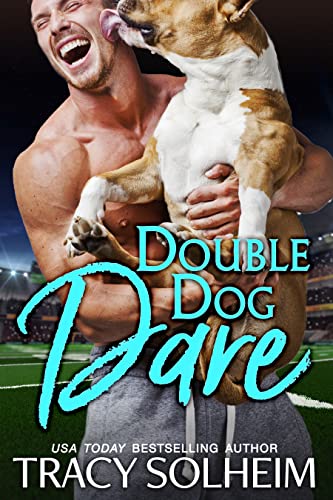 Luke Kessler is the fun-loving, dare issuing, wide-receiver for the Milwaukee Growlers. Behind his affable persona, however, is a guy who's been burned by love–from the very people who were supposed to love him unconditionally. He's risen about everyone's expectations and made it to the pros against all odds. LIfe is good until he crosses paths with the cousin of the woman he's chosen as his seasonal arm candy.
Summer Pearson failed epically at her dream of becoming a concert cellist. To kill time before law school, she takes a temporary job teaching music at the same school where her ailing grandmother once taught. If nothing else, she'll get more time with her grandparents before it's too late. The only problem? The obnoxious, ridiculously sexy, smooth-talking jock her cousin is dating.
Please share your favorite line(s) or quote from this book:
"Outperform the negative." It's Luke's mantra for his life. He helps Summer overcome her stage-fright using this mantra.
Please share a few Fun facts about this book…
In most of my books, I try to include a scene using a setting I have visited in person. In Double Dog Dare, I thought it would be funny to have a wedding proposal at an ax-throwing bar. Now, I've never actually been ax-throwing. To say I'm a little near-sighted is an understatement. I'm even less coordinated. Needless to say, it took a lot of convincing to get my husband to take me. I tricked him into it when we traveled to Milwaukee for a reader event. We ended up at the exact bar I based the scene in! It was everything I imagined. Except for the ax-throwing. If there was a "No-fly" list for ax-throwing bars, I'd be on it!
What first attracts your Hero to the Heroine and vice versa?
Actually, the two are brought together by their dogs. It's love at first sniff for the two pooches. Not so much for our hero and heroine. But once Summer discovers Luke is a sucker for his grandmother and rescue mutts, she begins to rethink her opinion of him as simply a sexy, arrogant jock. Luke initially pegs Summer as a klutzy airhead. Her passion for her music, and for life in general, makes him rethink his decision to pursue her cousin, however. The slow-burn sexual attraction between the two of them doesn't hurt, either.
Did any scene have you blushing, crying or laughing while writing it? And Why?
Luke and Summer spar and dance around their attraction to one another for the first half of the book. Their scenes together had me laughing as I wrote them, especially this one where Luke has just walked into the senior community to find Summer playing cello for a wedding proposal between two of the residents. He gets the idea to ask Summer to play her cello at his friend's proposal. Summer misconstrues his question, thinking he wants to propose to her cousin who he's taken on two dates:
"It just so happens I'm looking for a musician to accompany a wedding proposal next weekend."
She shot up straight, an astonished expression on her face. "Proposal?" she wheezed. "Don't you think you're moving a little fast?"
It took him a moment to realize what she was insinuating. He jerked his hands up, palms out. "Whoa. Not what you're thinking. It's one of my teammates. He's proposing. To his girlfriend."
"Ah ha." She blinked her eyes as if to clear an image from her head. "That makes more sense. Okay."
He let out a relieved breath at her "okay."
"Great."
She aimed another one of those prissy looks at him. "Great what?"
Luke shoved his hands in his pockets. He was beginning to feel like he was on Mr. Toad's Wild Ride and he didn't want to lose any extremities. Especially not his money makers. "Great you'll do it."
"I didn't say that."
Had he actually been looking forward to conversing with this woman? "You just said 'okay.'"
"Not 'okay' I'll play for your friend's proposal. 'Okay' that you're not marrying Lizzie."
Wait. What?
"What's that supposed to mean?" he demanded.
She lifted her cello case and shrugged. "Just that I don't have to worry about you becoming part of the family."
He might have felt the blow in the area of his heart, but a lifetime of rejection had walled it off from insults like that one.
Focus, dumb ass.
This wasn't about him. It was about getting her to play for Palmer's proposal. And he wasn't losing this round. Not to Miss Priss here.
"Now that we've got that settled," he ground out. "How much will it cost me to have you play at my buddy's proposal?"
"I don't play in front of an audience." She stepped around him and headed out of the atrium still of people she'd just been entertaining for the past thirty minutes.
Readers should read this book….
This fun, flirty sports romance delivers a happily ever after that will have readers laughing, crying, sighing, and cheering in the endzone. Double Dog Dare features doggy hijinks, senior citizens bent on shenanigans, sexy ax-throwing, locker room bromance, steamy private cello performances, and all the feels as two people discover they are worthy of love.
What are you currently working on? What other releases do you have in the works?
At the end of my book Second Chance Christmas, I teased readers with a snippet from Paige Hollister's story. She's the estranged daughter of Chances Inlet's sheriff. Lamar Hollister. Coincidently, she's also Summer Pearson's roommate. See what I did there? Readers will get a peek at her backstory in Double Dog Dare. Hopefully, they'll want to travel to Chances Inlet to see how it turns out. Look for her story in late 2022. Check out my social media sites and newsletter for a title/cover reveal this summer.
Thanks for blogging at HJ!
Giveaway:

A signed print copy of Double Dog Dare and some fun swag for the winner and their pets. (U.S. only, please)
To enter Giveaway: Please complete the Rafflecopter form and Post a comment to this Q:

Music plays an important role in Double Dog Dare. Summer performs an eclectib mix of musical genres with her cello. Do you have a favorite music genre? What is it and who is your favorite artist?
Excerpt from Double Dog Dare:
"If you'll excuse us, we'll just be on our way," she said before lifting her chin and flouncing past them. Millie glanced back over Summer's shoulder making eyes at Monty. The big dog whimpered when Luke tugged him in the opposite direction.
Seconds later the sound of Summer's screech filled the air. Luke and Monty hurried back down the path.
"Ow, ow, ow," she cried as she hopped toward one of the benches spread out along the trail. "Son of a biscuit."
Millie protested with a yelp when Summer nearly plopped down on top of her.
"What happened now?" Luke demanded.
"Go away!"
Was she crying? He dropped to his haunches in front of her and grabbed her bare foot. A spikey ball from one of the sweet gum trees along the trail was embedded into the arch.
"This might hurt."
"Don't—ouch!"
He tossed the offending thing back into the brush. Both dogs followed it with their eyes but, thankfully, remained where they were. He rubbed his thumb over the bottom of her foot, applying pressure to where the thorn had entered to quell any bleeding. A long moment later, he lifted his gaze up to her face. A pair of dilated pupils stared back at him. He froze when she bit her lip.
She came to her senses before he did.
"Are you trying to look up my dress?" she accused with that prim schoolmarm voice of hers.
He swore beneath his breath because for a moment there, he was actually considering that very thing. And because he enjoyed pushing her buttons, he told her so.
"Summer Pearson, if I was going to look up your skirt, you'd know it. Because you would be begging me to do that and a whole lot more."
The blush was back. This time not just on her cheeks, but on her neck and chest as well. She opened her mouth before quickly closing it again. He skimmed his palm up her calf before lifting her leg and draping her injured foot over the opposite knee.
"Sit. Stay," he commanded the three of them before going to retrieve her missing flip flop. When he returned, he crouched back down and slipped the star-studded thong onto her foot. "There you go, Cinderella. You're ready for the ball."
"Thank you," she whispered.
He lifted his head to meet her gaze. Her eyes held a look of sheer terror. For a split second, he wondered what he'd done now. But then he saw that Monty was resting his big head on her thigh. It was the dog that frightened her.
"Monty, off." The dog didn't listen. "He's worried about you." He reached up to grab the dog by the collar, but she swatted his hand away.
"No."
Then, she cautiously laid her palm on top of Monty's head. The dog sighed and shoved in closer. Millie whined, wanting in on the action. Luke snatched her up instead.
"Nope. We're going to finish your walk while these two get acquainted."
He took the dog several yards down the path. After a few minutes of dawdling, Millie finally relieved herself and the two returned to the bench. Summer and Monty hadn't moved. Her hand stroked from the top of his head down to his shoulder blades. Monty's eyes were closed and his breathing was even, as though he was asleep. That was NOT a slither of jealousy tightening up Luke's groin. He lifted Millie onto his lap and joined Summer on the bench.
"You didn't have to do that," she said softly, her eyes still trained on Monty. "Walking her is the only exercise I get in a day."
Luke snorted. "First of all, this dog doesn't walk, she stops and starts. You're not going to get any real exercise that way. Secondly, you should never walk a dog in flip flops."
She did lift her chin then, shooting him a look through her lush lashes. "I've never had a dog before. I didn't know there were rules."
Whoa. Was that flirtatious charm Summer was throwing his way? Damn if he didn't like it. A lot. He shook his head to regroup. Summer was Elizabeth's cousin. Elizabeth was the Pearson cousin he was pursuing. Not Summer. Right?
Excerpt. © Reprinted by permission. All rights reserved.
Book Info:
They say he who dares wins…
Luke Kessler is known for his daring play on the field and his carefully scripted life off it. The Growlers' wide receiver has a strict rule of dating one woman he's meticulously chosen per season, then letting her down gently. After all, his game is football, not love. That is until his dopey mutt falls for a French bulldog owned by a hot mess of a woman whose sassy mouth and mind-blowing curves have him fumbling his best-laid plans.
After a humiliating concert performance played out in front of the world on social media, cellist Summer Pearson has sworn off a career in music. Forever. She's hiding out with her grandparents in Milwaukee, licking her wounds and preparing for a predictable, if not boring, law career. The last person she needs challenging her life choices is a sexy, dog-rescuing jock who loves his grandma as much as he loves a good dare.
Especially when that same guy is dating her perfect cousin.
Book Links: Book Links: Amazon | B&N | iTunes | kobo | Google |
Meet the Author:
USA Today bestselling author Tracy Solheim writes books with shirtless men on the cover. Some of them are actually bestsellers. The books, not the men. When she's not writing, she's practicing her curling. . . .bottles of wine, that is. She's been known to cook dinner but no more than two nights in a row. Most days, she'd rather be reading, which to her is just necessary research. She lives in the suburbs of Atlanta with her husband and a neurotic Labrador retriever. Her two adult children visit but not often enough. (See the note above about cooking.) See what she's up to at tracysolheim.com
Website | Facebook | Twitter | Instagram | GoodReads |