Today it is my pleasure to Welcome author
Jane Porter
to HJ!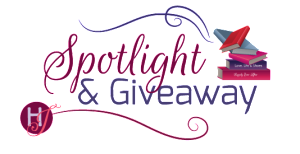 Hi Jane and welcome to HJ! We're so excited to chat with you about your new release, Flirting with Fifty!

So thrilled to be here with Harlequin Junkie Readers! One of my favorite homes away from home!

Please summarize the book for the readers here: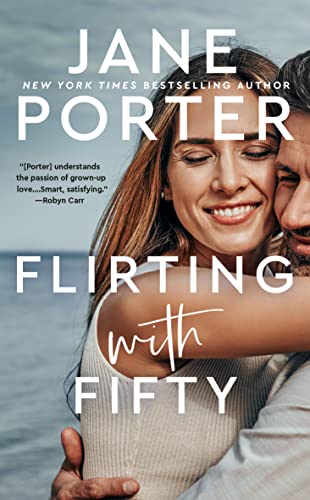 Flirting with Fifty is about a strong, smart, successful divorced woman who is quite happy being single. She's raised her kids, has a job she loves, and works at the same university as her best friend. She likes her life, and isn't interested in change or compromise. Enter popular, handsome world traveler, and renowned scientist Dr. Jack King, (he even has his own TV show!) and everything changes, because these two have history, and it might have been thirty years ago, but the sparks are still there and Paige can't deny she's still drawn to Jack.

Please share your favorite line(s) or quote from this book:
I think it's the last lines….always my favorite part of a story. (But is this considered a spoiler?)

As they checked in and signed the paperwork, Paige wrote her name, and then she shyly crossed it out, writing Dr. Paige King instead.
She studied the new signature. Dr. Paige King. She loved the way it looked, loved the way it sounded. Glancing up at Jack, she smiled, her heart full.
Fairy tales did come true.
Please share a few Fun facts about this book…
The heroine Paige Newsome is inspired by one of my best friends who is divorced and has written off men. And I was determined to create a happy ever after that would appeal to my friend…and so I wrote FLIRTING WITH FIFTY.
Jack, the hero, was inspired by the husband of my cousin, a professor who is also one of the world's leading epidemiologists. Andy, my cousin's husband, is a British scientist—unlike Jack King who is Australian—but they have very similar curriculum vitae. Unlike Jack, Andy does not have a TV show.
I created an imaginary university for Paige and Elizabeth to teach at. The university is in Mission Viejo, but is fashioned after Chapman and Occidental. It has the beautiful white stucco walls and red-tiled roofs of the California missions. The university became very real to me!
I come from a family of academics—my great-grandfather was a professor, my dad was a professor, my older brother is a professor, and then there are those East Coast cousins who teach at Yale and Princeton as well as semesters at Cambridge—so it was fun writing a world that is so much a part of my world. I love teachers and education and its still a big part of my life.
The first two books in this new Modern Love series are all in Orange County (Mission Viejo, Laguna, Dana Point, San Clemente, and San Juan Capistrano) and I've fallen in love with this part of California. I didn't think I was a beach or ocean person, but I'm so happy living here that it's a natural to use this area as settings in my novels.
What first attracts your Hero to the Heroine and vice versa?
They'd met years ago in Paris, when he was a graduate student and she'd just finished UC Berkley. They had a strange connection then, but walked away from that encounter (well, Paige ran away from it) and closed the door on the past. But now they're thrown together to co-teach a course at Paige's university and the sparks are still there. I think they're similar in that they are both brainy, but they respond to life differently. He's action and adventure, and takes risks, while she seeks security, and safety and doesn't want her world to change. But now that they're together again, it's impossible to ignore the attraction, especially once they set off for Tanzania.
Did any scene have you blushing, crying or laughing while writing it? And Why?
I love this scene where Paige and Elizabeth (Paige's best friend and an English professor at University of Orange) are discussing Paige's upcoming trip to Tanzania:
Elizabeth appeared in Paige's office the next morning with two coffees in hand. "You're avoiding me," she said, bumping the door closed with her hip.
Paige leaned back in her chair, grumpy. "I think I'm avoiding myself." Paige rubbed the back of her neck, feeling all the little knots. "I'm out of sorts, and Ashley is coming in tonight, needs me to pick her up at the airport—"
"Which one?"
"You know which one."
"LA? Oh, I'm sorry."
Paige smiled crookedly, her first smile of the day. "I hope one of those coffees is for me."
Elizabeth handed her the cup and sat down in one of chairs facing Paige's desk. "You'll be glad when she's here. You always have fun with Ashley. You'll dress up and go out, head to a movie and shop. It'll be a nonstop whirlwind of activity and then she'll be off again, and you'll cry on the way home from the airport because you miss her already."
"I will never confide in you again."
Elizabeth grinned. "Yes, you will." She popped the lid off her coffee and sniffed it. "Did they get our orders mixed up? Do you have a caramel macchiato?"
"No. It's vanilla."
"Mom called me this morning. I think she wants to come for Thanksgiving," Elizabeth said, putting the lid back on her coffee.
"Would you go get her?"
"Justin offered to pick her up, but I thought I'd check the Amtrak schedule, too."
"It's a long trip by train. Seven hours, I think, and putting her on a train when she has balance issues? Not a good idea. She'll break her hip for sure." Paige wrapped her hands around her cup, savoring the warmth. "I don't know what we'll do for Thanksgiving. I don't think any of the girls will be coming home."
"You'll come to my house, just like last year."
Paige remembered the very crowded house, with people everywhere. And then there was the cleanup. Thanksgiving was just too much work.
"You had a good time," Elizabeth insisted. "You know you did."
"I did," Paige conceded. Elizabeth was a great cook and the food had been wonderful, and there was lots of wine, and lots of dessert—four different kinds of pie and two kinds of cheesecake, plus a huge bowl of homemade whipped cream. Paige had picked at her dinner and then had three desserts. "If I'm alone, without my girls, I'll come, and I expect to be alone because we're supposed to leave for the field program on Saturday." Paige huffed a sigh. "Have I told you where we're going now?"
"It's not in Central America?"
"No." Paige paused, building the suspense. "Tanzania."
Elizabeth's dark brows arched high. "Seriously?"
"The trip is now longer, and more involved."
"Won't you need shots?"
"I'm not worried about that. I'm nervous we're going so far. What if something happens to one of the girls? What if there's an emergency?"
"Then, Ted would have to step in and be a dad."
"And he would, if there was a true emergency, but I'm anxious about this trip."
"You spent a summer in Paris. You're already a world traveler."
"But that was a straight shot. Los Angeles to Paris. Done. We're going to have three different flights, we'll be traveling for thirty-something hours, and I have this fear that we're going to plunge into the sea—"
"No wonder you're anxious. That's a terrible thought."
"But I think it."
"What does Jack say?"
"I haven't told him any of that." Paige gave Elizabeth a desperate glance. "He doesn't know I get anxious. So far I've done a good job hiding it."
"You don't get that anxious. You just like control."
"But I won't have any control over the plane, or the mosquitos, or the being squeezed to death by a cobra."
"I don't think there are cobras in Africa."
"What about the snake in Jungle Book?"
"That's Rudyard Kipling's story set in India." Elizabeth reached for her phone, did a quick Google search. "Oh," she said, expression falling. "No, you're right. There are quite a few poisonous snakes in Africa." She read on, expression pained. "Lots of vipers, mambas, and cobras. The Cape cobra and then Mozambique spitting cobra—"
"Okay, that's enough. I don't need to hear anymore. A spitting cobra? No, thank you."
There was a rap on her door. Elizabeth glanced at Paige, and Paige nodded. Elizabeth opened the door, revealing Jack.
He looked rested and handsome, and his beard was coming in nicely. He'd stopped shaving when they flew to Bozeman, and Paige thought she wouldn't like him with a beard, but it actually made him look more rugged. Sexy.
"Hello, Elizabeth," he said. "Good morning, Paige."
"Come in," Elizabeth said cheerfully. "We were just discussing the poisonous snakes of Africa."
He leaned against the doorframe. "Is that what you girls talk about when you're alone?"
"Snakes, spiders, you know," Elizabeth said airily.
"All an important part of our ecosystem," he said.
"Right?" Elizabeth smiled at him. "I was just saying that to Paige."
"You've heard about our trip?" Jack asked her.
She nodded, giving him another sunny smile. "I'm very envious. I would love to go. Are you sure you don't need someone who teaches Victorian literature?"
"Not this time, but we'll keep you in mind."
Elizabeth picked up her leather backpack, and then her cup. "I've class, but I can't wait to hear more about the trip. Paige is very excited. She's hoping she'll be sleeping under one of those mosquito nets. They're very romantic."
"As well as practical," Jack said.
Paige rolled her eyes. "I did not say that. But I wouldn't mind mosquito nets. Not a fan of mosquitos, or bugs."
"Or lizards," Elizabeth said, heading into the hall. "Or snakes," she called back over her shoulder.
Paige turned to Jack. "I sometimes don't know why we're even friends."
Readers should read this book….
because it's full of heart and hope, ad reaffirms that we women are beautiful and desirable at all ages.
What are you currently working on? What other releases do you have in the works?
I am just now finishing the third book in my Modern Love series for Berkley, featuring Margot and Max. The story–tentatively titled Flirting with Fire– is set in Cambria, California, just south of Hearst Castle. The second book, FLIRTING WITH THE BEAST, comes out Nov 29th and I'm very excited about that one. It's hotter, sexier, more emotional…it's really a classic Jane Porter romance. And I have another release late October, my Christmas romance from Tule, Once Upon a Christmas, set in Bakewell, UK, featuring an English lord and an American girl and it's very fun (and already optioned for a movie!)

Thanks for blogging at HJ!
Giveaway: 3 giveaways all of the same thing:
A Jane Porter tote bag, a signed copy of Flirting with Forty, a signed copy of the brand new Flirting with Fifty, and lots of fun reader swag! (international is fine)
To enter Giveaway: Please complete the Rafflecopter form and Post a comment to this Q:

If you were single again at fifty or sixty, what would you look for in a partner now? How do you think it'd be different from what attracted you in your 20's or 30's
Excerpt from Flirting with Fifty:
A half hour later, still flustered, Paige turned on the TV and did a search for Jack King's Population Dynamics show. She might as well go in prepared for this afternoon's meeting. She went to season one, episode one, thinking she'd watch a few minutes, maybe the one episode, but ended up watching the entire season.
It was lunchtime when she finished, and Paige turned off the TV and sat still on her couch. Wow.
Jack had grown up. Nicely, too. She could see why his show was popular. Jack was engaging and charismatic. And still incredibly good-looking. As well as fit. Dr. Jack King was built—at least in season one. His muscles rippled as he hiked, dug, climbed, jumped, swam, splashed, and stripped down to shorts for a quick dip in a watering hole that may, or may not, have had a hippo in it. Adult Jack, fifty-year-old Jack, was fascinating, witty, appealing. His accent alone made her a little breathless. It shouldn't have.
She hadn't realized that population dynamics had traditionally been a branch of mathematical biology, a study dating back over two hundred years, but it only took Jack a few minutes explaining how population was affected by three dynamic rate functions, and she understood why math was so important to his science. Everything he did in his work was based on math and statistics.
So, why was she needed to team teach?
Why didn't he just teach the entire course—math and science—himself?
Two hours later Paige was kicking herself as she drove north from Dana Point to Mission Viejo. She shouldn't have watched Jack's show, never mind the entire season one. It was one thing to binge on a thriller, but not smart to watch episode after episode starring the scientist she was supposed to work with this semester.
She was nervous and she didn't like being nervous. She liked calm, control. But everything in her felt unsettled and undone. She was going to have to fake it today, but that wouldn't be hard. She'd faked her way through much of life to ensure those around her were happy, secure. She'd hidden her own unhappiness during the last ten years of her marriage so that her girls didn't have to worry, much less worry about her. Her job as the mother was to protect the girls, not the other way around. Her own mother had needed so much from her that Paige had vowed she'd be a different kind of mother, and she had been.
Paige arrived early at the Bean Box, their meeting spot just off campus. The Bean Box tended to be busy all the time, but she was lucky to discover an empty table inside by the tinted window. She set her lavender leather tote down in a chair and went to order an iced coffee. While in line she got a ping and, checking her phone, saw a text from Andi, Dr. Nair's secretary. Due to unforeseen circumstances, Dr. Nair wasn't going to be able to make the meeting this afternoon. He was very sorry and asked her to pass on his apologies to Dr. King.
Paige's heart sank. She texted Andi back. Please tell me he's not sitting in his office avoiding this meeting.
I don't know if he's avoiding the meeting, Andi texted back.
Paige glared at the phone. Which meant that Dr. Nair was in his office. She slipped her phone away. This was not how the day was supposed to go.
But it's fine, she told herself, smashing the wave of irritation. She'd be fine. Back at her table she checked email, scanned the news, and killed time until Jack King arrived. She also kept compulsively watching the door and glancing at the time, but no, Dr. King wasn't late yet. She was just anxious.
And then, the tinted glass door swung open and Jack King entered the Bean Box. He paused just inside the door to get his bearings, giving her a moment to study him. He carried a beat-up backpack and wore jeans and a white linen collared shirt, sleeves rolled up on his forearms. It was impossible not to recognize him. He looked exactly like he did on TV—only taller, more polished, more vital.
As he peeled off his sunglasses to glance around the coffeehouse, she rose from the table, and lifted a hand.
His brow furrowed slightly as he approached. "Dr. Hagopian?"
"No, Dr. Newsome," she said, extending her hand. "Call me Paige."
"Paige?" he repeated, expression slightly puzzled as he took her hand, his fingers wrapping around hers, his grip strong, skin warm, his accent making her pulse quicken ever so slightly. Or was it that tingle in her hand where his palm touched hers?
She quickly pulled her hand away and forced a small smile. "Dr. Hagopian couldn't be here. I'm filling in for her."
"Good of you," he said with a quick smile.
Her insides felt wobbly. "I had expected Dr. Nair to be here, but he's cancelled on us at the last moment."
"What about Dr. Rakovski?" Jack asked, referencing the science department chair.
"I didn't know he was supposed to be here."
"Not a problem," Jack answered easily. "We'll get more done without them. Do you need a coffee or tea?"
She shook her head, self-consciously tucking a strand of hair behind her ear. "I got here a bit early, so I'm all set."
"Let me grab a drink and I'll be back."
Heart thumping, she watched him walk away. He didn't remember her. Wow. Okay. Paige should have been glad. It's what she'd wanted, and yet it stung.
She took a breath, trying to calm her racing pulse, but looking at Jack didn't help. But she couldn't stop looking. His chambray shirtsleeves were rolled up on his forearms, revealing more tan skin. Her gaze slowly swept over him, shifting from his arms to his shoulders to his lean waist and then to his butt. He had a good butt. She could see it naked, the moonlight of Paris illuminating that magnificent body of his. She flushed, glanced away, trying to put the vision of a naked Jack from her mind.
She never ogled the men she taught with. She barely noticed them. At least, not physically. They were her colleagues. Her peers. That's it. But Jack . . .
He returned with a hot green tea and sat down across from her. He ran fingers through his thick hair, moving it off his high forehead. "I might need you to help me out here. I thought I was teaching with a Dr. Hagopian."
"You were." She glanced from his thick sun-streaked hair to his eyes. They had gold in them as well. She'd forgotten that. Paige swallowed hard, forced herself to focus. "Dr. Hagopian had a sudden health issue come up and had to take an unexpected leave of absence this semester. I would have thought one of the department chairs would have told you."
"Dr. Rakovski did email me that he wanted to discuss a few things with me, but I haven't had a chance to call him. But it's fine. I hope Dr. Hagopian is okay."
"Me too. And I'm sorry I had to break the bad news to you. I thought Dr. Nair would be here today, and he had an emergency pop up. This isn't the norm, though. Orange is a wonderful school."
"I'm not worried. Things happen, and Dr. Hagopian and I exchanged a few emails, but that was it." Jack paused, looking at her intently. "You remind me of someone."
"I hear that all the time."
Silence stretched for a long moment. Paige struggled not to wiggle.
"When did you find out you'd be taking over from Dr. Hagopian?" he asked, finally breaking the quiet.
"Yesterday."
"Just yesterday?"
"It was a little bit of a shock," she admitted.
"Did they take a class away from you?"
"No. But I'll be fine. I've had heavy loads before. One extra class won't kill me."
Jack gave her a sympathetic smile. "Do you know very much about the course we'll be teaching?"
"No."
"You are a good sport, aren't you?"
She felt that uncomfortable wobbly sensation in the pit of her stomach again. She ought to tell him who she was. She ought to come clean. But she didn't. She couldn't. He'd done such amazing things in his life. She wasn't embarrassed that she hadn't accomplished as much, and yet she did feel a wave of insecurity. "Not always, but Esther's a good friend and I'm always happy to help her out." She forced herself to meet his gaze. "Besides, everyone is really excited about you joining Orange this year. There are a lot of high expectations from what I understand."
"Oh?"
"Alumni, department chairs, the university president, the media . . ."
"That's a lot of pressure."
He said it lightly though, and Paige could tell he wasn't worried. In fact, Jack looked incredibly relaxed and rested for a man who'd supposedly just flown in from Delhi. "Did you really just return from India?"
"Last night, yes."
"And you're not jet-lagged?"
"Not now, but I will be later. Hopefully by then I'll have found a place to stay."
"You don't have a place to live yet?"
"That's next on my to-do list."
Excerpt. © Reprinted by permission. All rights reserved.


Book Info:
A sexy and sparkling later-in-life contemporary romance about a woman who leaps out of her comfort zone and takes a chance on love by New York Times bestselling author Jane Porter.
Paige Newsom is finally at a place in her life where she's comfortable. She loves her job as a college professor in Southern California, lives close enough to her mother to visit her regularly, and has three daughters who are flourishing in their own careers. Paige has no plans to upend her life again after her divorce eight years ago, but she's about to embark on a new adventure: co-teaching a course that includes a three-week international field study.
Paige can think of a dozen reasons why she shouldn't go, one being a dazzling Australian biologist who will be teaching alongside her. Professor Jack King is charismatic, a world traveler, and more like Indiana Jones than Indiana Jones, all of which unsettles Paige, who prides herself on being immune to any man's charms. She isn't looking for love, and it turns out, neither is he. But as the two co-professors lead the rigorous program together, first on campus, then in beautiful Tanzania, their biggest challenge will be working closely together while resisting the undeniable chemistry they feel when they're with each other.
Book Links:  Amazon | B&N | iTunes | kobo | Google |


Meet the Author:
Jane Porter, the New York Times and USA Today bestselling author of seventy five romances, holds an MA in writing from the University of San Francisco and has been a finalist for the RITA award six times, winning in 2014 for Take Me, Cowboy. In 2008, Jane's popular novel Flirting With Forty was made into a Lifetime movie starring Heather Locklear, and in 2021 two of her novels were turned into holiday movies for the new GAC Family channel. Jane founded Tule Publishing in 2013 to give writers more opportunities and makes her home in San Clemente, California with her surfer husband, sons, and dogs.
Website | Facebook | Twitter | Instagram | GoodReads |