Today it is my pleasure to Welcome author
Jerri Chisholm
to HJ!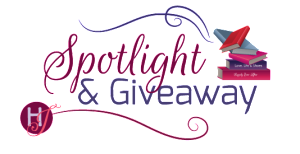 Hi Jerri and welcome to HJ! We're so excited to chat with you about your new release, ESCAPING ELEVEN!

Hi, and thanks for stopping by!

Please summarize the book a la Twitter style for the readers here: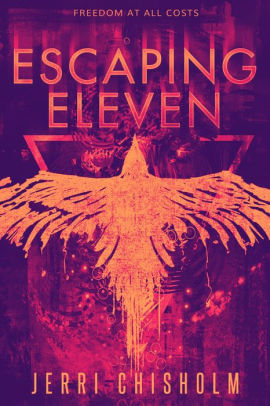 Eve Hamilton has learned to survive the cruelty of Compound Eleven life by becoming a fighter. But her latest match is different. Her opponent is a mysterious boy from an elite section of the compound. And there's something about him that says he could be her salvation…or her undoing. Because she's no longer content to just survive in Eleven. She's ready to fight for her freedom, and this boy may just be the edge she's been waiting on.

Please share the opening lines of this book:
I hold out open hands, palms down. Inches above hovers half a lemon, and even between pockets of mold, it sparkles with juice. The smell of citrus fills the cell. The anticipation is the
worst, or it used to be, when I was small. But now I am grown and so my pulse is steady.
Please share a few Fun facts about this book…
The idea for ESCAPING ELEVEN first came to mind when I was staying with family who lived on the edge of a picturesque lake. I stayed in a guest room in the basement, where the air was cool, dark…damp. I started to wonder what it would feel like even farther underground, in a place with no windows, no access to that picturesque lake…and at that moment the idea for ESCAPING ELEVEN was born.
The character of Eve Hamilton strolled into my mind fully formed. Since I had a very clear idea of what her drive was, and the past trauma she endured, I found she flowed easily onto the page. She even had a distinctive "voice" from the get-go—something that can be tricky to capture as a writer.
ESCAPING ELEVEN is actually the first book in a trilogy.
4) My favorite character to write was Wren. It was such a challenge, trying to come up with someone that could (maybe!) capture Eve's heart. Since Eve is a no-nonsense fighter, he had to be strong in body and mind, yet he needed softness, too.
The beginning and end stayed the same throughout the many rounds of edits I did with my agent and my editor. It was everything in between that changed!
What first attracts your Hero to the Heroine and vice versa?
The Hero, Wren, was first attracted to the Heroine, Eve, because Eve has attitude, and serious edge! She's completely different than the girls of his world. Plus, as he notes near the end of the book, it's pretty hard to get a girl out of your head after she sucker punches you in front of thousands of people. As for Eve, what first attracted her to Wren was that even though he's strong, and privileged, he's caring and kind, too.

Using just 5 words, how would you describe Hero and Heroine's love affair?
Forbidden, impossible, thrilling, caring, pure.

The First Kiss…
In my opinion, the first kiss between Eve and Wren happens at just the right moment. That moment when everything they've been resisting falls by the wayside, and instead of pushing each other away they open themselves up, they have a moment together that is so real, so pure… It also happens to be the first time ever that Eve kisses a boy, so there's that added dimension, too.
Without revealing too much, what is your favorite scene in the book?
Well, since we're talking about that first kiss…it's definitely one of my favorite moments. There's so much tension between Eve and Wren leading up to that point that it makes that first kiss feel almost cathartic. I also tried to weave in some playful banter surrounding that kiss, since it's true to the characters and to their relationship. Here's a peak:
"Come closer," my mouth says. I hear the words like they are spoken from someone else, like they come from a great distance. Surely it wasn't me who said them.
His hand freezes. "I can do that," he says slowly, and then he slides himself over so that his long body is pressed against the side of mine.
It isn't just where his fingers touch me that feels electrified. It's all over. Somewhere, my brain screams that he is a Preme, an impossibly strong one—one who is capable of hurting me. But he won't hurt me; I know that.
He looks like he is studying me.
"What?" I ask.
"I want to kiss you," he says. "But…"
"But?"
One corner of his mouth pulls up. "But you're unpredictable. And I know how hard you can punch."
If your book was optioned for a movie, what scene would be absolutely crucial to include?
Oh, I'm so torn! There are so many critical scenes, but I think I would choose the opening where Wren and Eve fight each other, since it's the first time they meet. Plus, the visuals would be great! Check it out:
"I can't fight you," he adds.
I resume bouncing and smirk. "Who says you're going to beat me up?"
He gives me a look. "Come on."
Something inside me recoils at this unusual boy. At his gentlemanly nature. At his kindness. I liked it better when he was calling me a waste of his time. When he refused to listen to the ref. That is the kind of thing I expect from a Preme.
So my arm twitches, and I punch him. I punch him hard, a right hook to the middle of the face. It is a hard smash, completely unprotected. A sucker punch, and the crowd goes wild.
There are no rules, not here. The fight is on.
Readers should read this book …
Readers should read this book because it's an intense ride that is the perfect escape from a very difficult, very strange year!
What are you currently working on? What other releases do you have planned?
I have a couple of projects on the go. I'm currently writing the third and final book in the Eleven Trilogy, so that's definitely keeping me busy. And I'm also working on a brand new project—also dystopian YA, but with a less gritty tone. Stay tuned!
Thanks for blogging at HJ!
Giveaway:

A $10 Amazon giftcard!
To enter Giveaway: Please complete the Rafflecopter form and Post a comment to this Q:

Who is your favorite character, and why?
Excerpt from Escaping Eleven:
I haven't moved in more than a minute, and I'm not sure my heart is pumping properly, I feel so faint. When I swallow, it feels like acid burning my throat.
In front of me is a slanted wall made of nothing but a thick sheet of glass in the shape of a triangle. And through the glass is the most magnificent thing I have ever seen.
When movement finally finds me, I inch forward, barely daring to breathe. Barely daring to blink. What if I do and all of it is gone? What if it's a dream that I wake from? Never to return again…
But the floor underfoot is true, and one step turns into several, and finally…finally the glass wall is in front of me, and I raise both hands—I reach out and touch it. My fingers draw back at its warmth, but then they relax into it. Not burning hot, no. Just warm. A special technology, I remember. One that protects us from the murderous heat out there.
Out there. It might be dangerous out there. It might be killer and cruel. But it is poetry. It is artistry. It is grace.
It is life like I have never known.
Excerpts. © Reprinted by permission. All rights reserved.


Book Info:
In Compound Eleven, the hierarchy of the floors is everything.
My name is Eve Hamilton, and on my floor, we fight.
Which at least is better than the bottom floor, where they toil away in misery. Only the top floor has any ease in this harsh world; they rule from their gilded offices.
Because four generations ago, Earth was rendered uninhabitable—the sun too hot, the land too barren. Those who remained were forced underground. While not a perfect life down here, I've learned to survive as a fighter.
Except my latest match is different. Instead of someone from the circuit, my opponent is a mysterious boy from the top floor. And the look in his eyes tells me he's different…maybe even kind.
Right before he kicks my ass.
Still, there's something about him—something that says he could be my salvation…or my undoing. Because I'm no longer content to just survive in Eleven. Today, I'm ready to fight for more than my next meal: I'm fighting for my freedom. And this boy may just be the edge I've been waiting on.
Book Links: Amazon | B&N | iTunes | Goodreads |


Meet the Author:
Jerri Chisholm is a YA author, a distance runner, and a chocolate addict. Her childhood was spent largely in solitude with only her imagination and a pet parrot for company. Following that she completed a master's degree in public policy and then became a lawyer, but ultimately decided to leave the profession to focus exclusively on the more imaginative and avian-friendly pursuit of writing. She lives with her husband and three children, but, alas, no parrot.
Website | Facebook | Twitter | | Instagram |