Today it is my pleasure to Welcome author
Tricia Lynne
to HJ!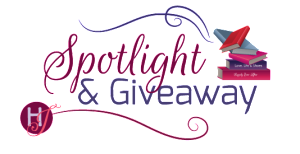 Hi Tricia and welcome to HJ! We're so excited to chat with you about your new release, Protective Instinct!

Hey, thank you so much for having me!

To start off, can you please tell us a little bit about this book?: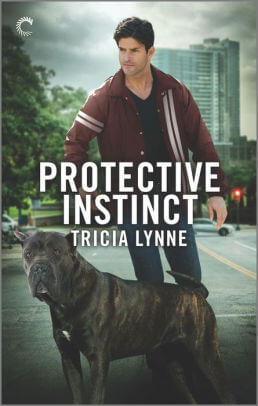 When Dallas Bulldogs linebacker, Brody, teams up with curvy dog trainer, Lily, to shut down the notorious puppy mill his rescue dog escaped from, chemistry ignites between them. But Brody will have to keep his hands off the trainer– who happens to be his general manager's step-daughter–or risk getting traded from his hometown team. And Lily will have to choose: ruin the career of the Bulldog's star linebacker, or risk losing the dogs that need rescued.

Please share your favorite lines or quote(s) from this book:
"What was between us was beyond chemistry. It was the chemical reaction, a connection of particles realigned to create a new organism. For the first time, I understood down deep that being with Lily Costello could be worth losing my job. But was she worth losing my heart?" –Brody Shaw
What inspired this book?
Yesss! I love this story. So, of course, I'm going to ramble.
A couple of years ago, my husband (who was a college middle linebacker–hint, hint) and I adopted a female Cane Corse from a Dallas area rescue. Brennan didn't have the best start in life. She had been bred a lot, had heartworms, had been abused, was afraid of people, and––as a large black bully breed––she had the deck stacked against her. Still, she walked up to me with a look on her face like, "Yep. This human is mine. Take care of the paperwork, and let's go home."
We came to find out the rescue believed she was a mill mama. Brennan is a big dog, the same breed as CC, with cropped ears and a black brindle coat and she looks intimidating. The rescue organization wanted her to have a family that could give her the time and attention she needed to be a good dog since Corsi require constant socialization and positive reinforcement.
In the past two years, she's learned agility, passed her Canine Good Citizens certification, and is showing real promise in nose work. She goes anywhere and everywhere with us, greeting strangers like long-lost friends. One of her trainers even suggested having her certified as a therapy dog! She's come a very long way, and I can't imagine my life without her.
How did you 'get to know' your main characters? Did they ever surprise you?
I start with a vague idea of each character's attributes, and I complete a short character profile, but I don't get terribly detailed in the beginning. I find they like to tell me who they are. They surprise me constantly, and Brody and Lily were no exception. Brody gets nervous with Lily, he blushes when he's with her, very un-Brody-like. Lily rambles in doggie voices like any self-respecting dog person. I love letting characters tell me about their little quirks as I write. It's one of my favorite parts of the process.
What was your favorite scene to write?
I don't want to give too much away, but Lily has a scene where she has to negotiate with her stepfather. She is such a badass in that scene. Even though she's the underdog, she's not going down without a fight.
Here's a quick snippet.
"I was fully expecting to leave this room with my tail tucked between my legs. I would posture, negotiate, beg, borrow, and lie my ass off at a world-class level in the hope of keeping a sliver of my integrity intact. But the truth was, he had the upper hand and we both knew it… But a girl's gotta try."
What was the most difficult scene to write?
There's a scene where Lily and Brody are very close to finding the puppy mill but come up short. Lily feels responsible for their failure and she's just so drained. It breaks her a little, but she has to take the hit and keep searching for the puppy mill because if not her and Brody, who will?
When I was writing this book, one of my own dogs passed over the rainbow bridge. Every bit of despair, grief, anger, and finally, hope, I felt, I poured into Lily for that scene. It was emotionally draining, but also cathartic and helped me grieve.
Would you say this book showcases your writing style or is it a departure for you?
My debut book was definitely steamier. The heroine in that book is a love her or hate her type of character with no in-between. Lily is probably a little more palatable for most readers, though, she's still very much a badass in her own right.
If anything, I would say the suspense aspects are completely new for me.
What do you want people to take away from reading this book?
Be a voice for the voiceless–if we continue to support puppy mills because we don't do our due diligence, then shelter-overcrowding will continue to be an issue. Also, please, please make sure you've thoroughly researched whatever breeds, breeders, rescues, shelters, and online marketplaces you're considering before you move forward with adding a dog to your family.
What are you currently working on? What other releases do you have planned?
I'm working on the second book in The Unlovabulls series! It's a second chance romance about a tight end forced into retirement who finds solace in caring for an aged Boxer dog that nobody wants to adopt. When he teams up with his old college girlfriend to plan fundraisers for a rescue shelter, he gets another chance with the one who got away and (hopefully) learns that there's a lot more to life than football.
Thanks for blogging at HJ!
Giveaway:

1 ebook copy of PROTECTIVE INSTINCT by Tricia Lynne, open internationally.
To enter Giveaway: Please complete the Rafflecopter form and Post a comment to this Q:

As Brody finds out early on, there is no such thing as being "smooth" when there are dogs around. In one sentence, what's the most embarrassing thing your pet has done?
Excerpt from Protective Instinct:
"DFW drivers believed our daily commute was a contact sport. As such, we took that shit as seriously as we took our Friday night football or the Red River Rivalry. Pushing my way into the exit lane felt like my very own touchdown dance. Slowing down, I moved over to the right, rounding the truck on its left side. The pickup driver turned on their signal to move into the lane in front of me. Refusing to let the truck over, I pulled even with the passenger side, rolled down my window, extended my left arm, flipping the driver off with enough force that surely the sonic boom reverberated through his cab.

Asshole.

Yet, somehow, he managed to slip in behind a Tesla two cars back. I didn't think anything of it until I took the right toward the apartments where my appointment was, and the truck turned behind me.

Oh, shit.

There was a scene in Miss Congeniality where Sandra Bullock tackled a guy in the crowd during the talent competition. She told the pageant director that the dude had a gun. The pageant director replied that in Texas everyone has a gun.

Yeah. That."

Excerpt From: Protective Instinct by Tricia Lynne courtesy Carina Press
Excerpt. © Reprinted by permission. All rights reserved.


Book Info:
If football player Brody Shaw wants to retire from his hometown team, the Dallas Bulldogs, he needs to keep his head down and his nose clean. When the stray dog he rescued bites the pet sitter, it sets off an avalanche of bad publicity, and it's time to bring in a professional.
Dog trainer Lily Costello has no intention of training Brody's dog, CC—football players are bad news, and Brody Shaw is a player if she's ever met one. Then she sees the brand on CC's stomach. She came from a puppy mill—the very one Lily is trying to find and shut down.
Brody is all in to help the curvy trainer, and with his clout and connections, Lily finally has a lead. But it's not long before they attract the wrong kind of attention. When someone makes it clear that they'll stop at nothing to halt the search, it'll take everything Brody and Lily have to escape with their lives…
Book Links: Amazon | B&N | iTunes | Kobo | Google |


Meet the Author:
Tricia Lynne is fluent in both sarcasm and cuss words and has little filter between her brain and mouth––a combination that tends to embarrass her husband at corporate functions. A tomboy at heart, she loves hard rock, Irish whiskey, and her Midwestern roots. She's drawn to strong, flawed heroines, and believes writing isn't a decision one makes, but a calling one can't resist.
bow tattoo
Tricia lives in Dallas with her husband and dogs, and is a co-founder of the All The Kissing blog as well as a contributor to The Curvy Fashionista blog. Be on the look out for her newest, Unruly Behavior, Book one of The Unlovabulls series in December, 2020. Her debut, Moonlight & Whiskey, is available now.
Website | Facebook | Twitter | Instagram | GoodReads |