Today it is my pleasure to Welcome author
Terri Reed
to HJ!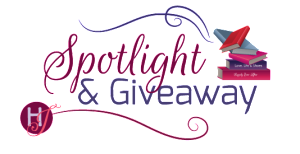 Hi Terri and welcome to HJ! We're so excited to chat with you about your new release, Explosive Situation!

Hello everyone, I'm happy to be here with you today.

Please summarize the book for the readers here: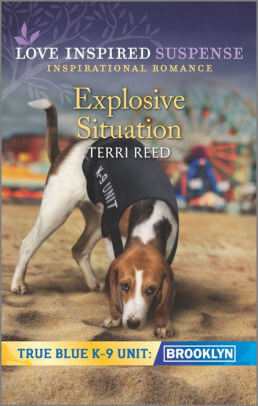 K9 detective Henry Roake has a problem–he's being investigated by Internal Affairs officer Olivia Vance. He must convince her to reinstate him, but a bomber targeting Henry and those close to him has complicated the situation. Olivia must uncover the truth to prove herself in her new role with IA, but her growing feelings for the handsome K9 officer and his bomb sniffing beagle, Cody, makes her question if she's up for the job. When the bomber strikes too close to home, Henry and Olivia must work together save their community and their lives and discover love is an even bigger threat to their hearts.

Please share your favorite line(s) or quote from this book:
Henry returned wearing a light-colored, padded bite suit and heavy boots. His head stuck out of the top, exposed, but in his hand, he carried a caged helmet.
Olivia chuckled and her earlier ire of having to cool her heels in the hallway dissipated. "You get to be the human chew toy."
Please share a few Fun facts about this book…
In the book, Cody the bomb sniffing beagle plays a prominent role. I enjoyed researching all things Beagle. Here are some fun facts:
Beagles are one of the most popular dog breed options for scent detection. Some beagles dedicate their lives to helping humans with their incredible sense of smell. They are often employed as TSA agents at airports due to their friendly nature and fondness for children. They are perfect as a non-threatening bomb and drug-sniffing dog in situations where children are involved—such as in airports.
They are also the top choice for bedbug sniffing. Well-trained professional bedbug sniffing beagles can sniff even a single bedbug and alert their handlers with over 95 percent accuracy.
A third career option for beagles is as a search and rescue dog. Beagles are best for this important career when the missing person's trail is "hot," or fresh. When given an item carrying a person's scent, search and rescue beagles can follow the scent trail relentlessly.
What first attracts your Hero to the Heroine and vice versa?
Henry know of Olivia prior to the book opening. He finds her strength and confidence very appealing even though they are at odds with one another .
Olivia is drawn to Henry's honor and commitment to his family, his partner and his work.
Did any scene have you blushing, crying or laughing while writing it? And Why?
I enjoyed writing the training scenes with Henry and Cody, especially when Henry was in the bite suit.
The beagle raced across the ring then bit at Henry's padded ankles. Olivia turned to Hannah. "Is that normal for Cody?"
"All the dogs recognize the bite suit as training time," she replied.
Henry fell to the ground, his deep laughter echoing off the walls, as Cody's pink tongue darted in and out of the caged helmet's faceguard. That was the cutest thing Olivia had ever seen.
Hannah chuckled. "But obviously it's playtime for Cody."
Then another trainer brought out the pretty former-stray shepherd, Brooke, and her puppies, and let them loose in the arena. Henry slapped his hands on the matted floor and the puppies raced to his side, crawling over him and gnawing at him, their happy, yapping barks filling the room. The littlest puppy, Maverick, only made it a few feet before plopping down on his belly. The sight of the puppies with Henry was so cute Olivia took out her phone and snapped off several photos. She was sure Riley would appreciate the pictures.
Readers should read this book….
This is a good look at a different aspect of how bomb detection works and readers will like the progression of the romance as well as the action and suspense that will keep them turning the page.
What are you currently working on? What other releases do you have in the works?
I just turned in the first book for a new continuity that will be out next year. This one will be set in Alaska, featuring Alaskan State Troopers and their K-9 partners. My book opens the series with a mystery and a murder. My hero and his K-9, a Siberian Husky name Juneau are on the case and assigned to protect an Alaskan Husky dog breeder who's life is in danger.
My next release is comes out in December, Christmas Protection Detail will feature a female sheriff's deputy protecting a wealth man and an orphaned baby. There's a plane crash, horses and did I mention a cute baby?

Thanks for blogging at HJ!
Giveaway:

I'll be giving away a backlist book and a $10 Barnes and Noble gift card.
To enter Giveaway: Please complete the Rafflecopter form and Post a comment to this Q: One of the conflicts that Henry has with Olivia is his own assumptions of who she is by her outward appearance and demeanor. But once he began to know her, he realized she wasn't anything like he'd thought.
Have you ever had a situation where that has happened to you? Either you thought a person was one way but then realized they weren't or has someone thought you were one way and then they found out you weren't? As for me I'm painfully introverted, especially in crowds, and it can come across as snobbish, or so I've been told. :-).
Excerpt from Explosive Situation:
"Is everything okay?"
Startled, Olivia put her hand over her heart. There was just enough ambient light for her to see Henry leaning against the wall. He was wearing a pair of Alex's lounge pants and a T-shirt. His feet were bare. The scent of mint and soap wound around her. Attraction pulled at her like a riptide in the ocean.
To prevent herself from stepping into his arms, she leaned back against the wall opposite him. "Yes, everything will be fine. The person texting your sister is Parker Wilton. The guy we saw talking to her at the museum."
Henry pushed away from the wall. "He's harassing her?"
"More like trying to convince her to go out on a date with him."
Henry harrumphed. "We'll see about that."
His protectiveness was endearing. "Tomorrow I would suggest doing a background check on him, just to be safe. And maybe you should sit down and talk to Riley. She seems to be under the impression she has to be perfect for you."
He exhaled as if her words were a punch to the gut and straightened away from the wall. "Maybe I should talk to her right now."
Olivia stepped into his path. She placed her hand over his heart. She could feel the heat from his skin coming through the T-shirt. The thump of his heart beat against her palm. Her mouth dried. She licked her lips, then said, "It's late. We all need our rest."
He placed his hand over hers, curling his fingers around it to hold it in place. "You're right. Again. You have an amazing way of grounding me."
"Is that a good thing?" Why did her voice sound so breathless?
Her pulse beat at a staccato tempo. Standing here with him, shrouded in the hallway shadows, she could almost pretend the rest of the world didn't exist. She couldn't remember ever being so drawn to a man before in such an elemental way.
She'd found her late husband attractive and had loved him, once. But he'd never made her heart pound with such giddy anticipation. She pushed the thoughts of her past away. They had no place in the here and now.
"It's a very good thing," Henry murmured. "And a dangerous one."
She understood exactly what he meant. But the thread of attraction knitting them together was stronger than her will. In this moment, she was helpless to resist the yearning deep in her soul.
Going on tiptoe, she pressed her lips to his. The kiss was sweet and gentle but electrifying in a way that brought tears to her eyes.
Then his free hand tangled in her hair, cradling the back of her head as he deepened the kiss. Some part of her realized her world was on the verge of change even as internal alarms bells clanged a loud warning.
Slowly, he eased back until their lips separated. He dropped his forehead to hers. "I better say good-night now."
She wanted to protest. She wanted nothing more than to just stay here in this space, this moment, for as long as possible.
Something nudged her ankle and a soft meow shattered the intimate circle surrounding her and Henry.
Stepping back, she picked up Kitty and cradled the feline in her arms. The cat was a poor substitute for the attractive man standing before her.
"Good night, Henry." Olivia hurried to the safety of her room upstairs.
Her cat may be a poor substitute, but at least Kitty wouldn't cost Olivia her career.
Excerpt. © Reprinted by permission. All rights reserved.


Book Info:
With his K-9 partner at his side,
can he survive false accusations and a bomber?
Detective Henry Roarke's determined to prove his innocence to internal affairs officer Olivia Vance—but first he must survive the bomber targeting him and his bomb-sniffing K-9, Cody. With a coming baby to protect and an investigation to pursue, Olivia has her hands full…until she becomes a target, as well. Can they catch the bomber before they all lose their lives?
Book Links: Amazon | B&N | iTunes | kobo | Google |


Meet the Author:
Terri Reed's awarding winning romance and romantic suspense novels have appeared on Publishers Weekly top 15 Romance Bestsellers and Publishers Weekly top 10 Religion Fiction Bestsellers, Nielsen's Bookscan top 100 Bestsellers and featured in USA Today, and have been Amazon Bestsellers and Fresh Picks at Fresh Fiction. Her novel A Family Under the Christmas Tree was adapted into a Hallmark movie and retitled Picture a Perfect Christmas in 2019. She is an active member of Romance Writers of America, American Christian Fiction Writers, Novelist Inc. and a member of the Authors Guild. She resides in the Pacific Northwest with her college-sweetheart husband. When not writing, she enjoys spending time with her family and friends and agility training with her dog. Contact Terri @ terrireed@sterling.net or P.O. Box 19555 Portland, OR 97224
Website | Facebook | Twitter | Instagram | GoodReads |