Today it is my pleasure to Welcome author
Katie Golding
to HJ!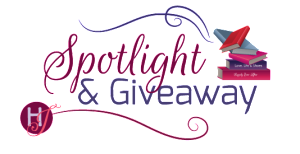 Hi Katie and welcome to HJ! We're so excited to chat with you about your new release, Fearless!
Please summarize the book for the readers here: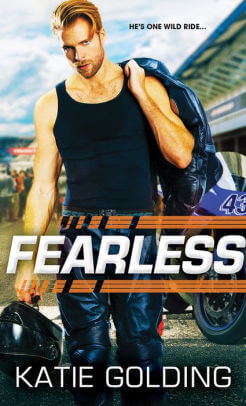 A cupcake cowboy with a broken heart, and broken ankle, heads home to Memphis to win back his feisty racer girlfriend before the next motorcycle racing circuit. But when mending their relationship isn't as simple as saying I'm sorry, he'll have to go back to the beginning to have a chance of moving them forward. It's sweet, it's steamy, and it always makes me smile.

Please share your favorite quote from the book:
"I can't believe I let you steal my heart."
"No, ma'am. Just borrowed it."
Please share a few Fun facts about this book…
Gidget the horse is named after my best friend's beloved Chihuahua
Taryn was a character from another project, but I struggled to find her story until Billy appeared
I grew up watching Seven Brides for Seven Brothers, and Gypsy, every summer when I would visit my grandmother, and they are two of my favorite musicals.
Tell us about the book with this fun little challenge using the title of the book:
F is for Fast-paced
E is for Endearing
A is for Adventurous
R is for Romantic
L is for Longing
E is for Exciting
S is for Sensual
S is for Satisfying
If you could have given your characters one piece of advice before the opening pages of the book, what – would it be and why?
I would tell them to breathe. Slow down. Everything's going to be okay, but just . . . give it time. These two like to jump the gun, and I had the most fun ever writing them. But they are both quick to make decisions and come to conclusions, and sometimes things take a little while to really decide. Patience is a virtue, after all.
If your book was optioned for a movie, what scene would you use for the audition of the main characters and why?
Oh, how fun would that be? I would really like for them to use tailgate scene outside of Up-Chuck Buck's. It was the first scene I envisioned while brainstorming the book, and I love the tension between the characters. Billy and Taryn are freshly broken up, but she's only just discovered his ankle injury, and the strength of love showing through under all the hurt and anger has always fascinated me. I think it would be very important for the actors playing them to show that dichotomy – that just because you're broken up doesn't mean you stop caring about each other.
Excerpt: Tailgate scene, Billy POV, 485 words

"Get your sorry ass up here," she says, laying down the tailgate. "And let me see."
I hop up and scowl at her like I don't wanna, even though I've wanted her to check it for a while. I just didn't want to do it outside Up-Chuck Buck's with a bunch of drunk cowboys snickering over their bottlenecks while they stand outside smoking.
"Take that crappy old boot off."
"I'm going," I tell her, not even bothering to hide my grimace as I slide it off.
Taryn jerks back like she's seen a snake. "The fuck is that?"
Except she's not staring at my battered old Ariats. She's staring at the wooden paint stick duct-taped to my foot and up around my leg. For support.
"You like it?" I'm nearly out of breath from the agony of just getting my boot off. Screw it. I collapse on her tailgate, exhausted from limping all damn day and acting like it's fine when it's not. Nothing is. "I'm thinking of making it into a patent."
"That's the most irresponsible damn thing I have ever seen. Get it off your leg."
I roll my eyes at the stars above me but unhook my knife from my pocket, handing it over. I wait as Taryn carefully slices the tape up the edge of the paint stick until it peels back, unsticking from my sock. Wish they were cleaner. At least she won't know they don't match.
Taryn throws my cobbled-together splint farther into the bed of her truck, the paint stick clanging off the toolbox and rattling to a stop by her spare tire. She snaps my knife closed, then holds it out to me. Still kinda threatening, though. "Don't ever do that again. You hear me?"
I nod, taking it from her and hooking it back where it goes, then pillowing my head with my hand so I can see her. "Yes, ma'am."
She sighs and swishes her long sheet of shiny blond hair over her shoulder, her hands impatiently planted backward on her waist. "Take off your sock."
"No way!"
"Billy, I've seen you naked as the day you were born. Lose the sock."
I peek toward the bar, the bouncer still watching us from the door and probably seconds away from calling the cops on me "for harassing her." Wouldn't be the first time, since she loves yelling at me outside honky-tonks.
"I promise I'll be gentle," she adds.
I take one more glance around, but most people have started to ignore us since we're not cussing or kissing. No sign of Mason and his big ol' loves-to-gossip-to-the-press mouth, thank Christ. "Fine."
I groan and sit up, taking off my sock and stuffing it into my boot. Glad I can't see the disappointment sure to be all over Taryn's face when she sucks in a staggered breath, then quietly says, "Oh, Billy. What have you done?"
What do you want people to take away from reading this book?
I would like them to see that forgiveness is a complicated process, there are no timelines for it, and sometimes second chances are absolutely worth the risk.
Thanks for blogging at HJ!
Giveaway:

A paperback copy of Fearless by Katie Golding
To enter Giveaway: Please complete the Rafflecopter form and Post a comment to this Q:

What does "loving fearlessly" mean to you?
Excerpt from Fearless:
First dance post break-up, Billy POV, 941 words
"Water."
The bartender snarls his lip at me but gets my water, taking my money. It doesn't take long for the seat next to me to get taken—pretty women come and go, ordering their drinks and barely glancing my way. Probably because I never say nothing, pulling my hat a little lower as I try to bob my head to the music, but it doesn't feel right, and this whole idea was so stupid.
Nothing's gonna be fine until I get her back, and I'm too chicken to even walk over there right now. I probably couldn't even if I wanted. This pain in my ankle isn't just an annoyance now. It's all the time, definitely getting worse, and actually starting to worry me a bit. But I can't risk going to a doctor without Frank finding out what landed me there. And once Frank knows, my Yaalon rep knows, and they can't find out shit.
I need my damn bike. The freedom and the speed and all the opportunities it keeps affording my bleak little life. I haven't been racing that long, but people are already muttering about me retiring and making room for others, about old injuries and how long I can keep going with my knee the way it is.
But I'm not ready to retire, and I can't get hurt again and speed up the damn process. I need my ride. More than I've ever needed anything, except maybe Taryn's forgiveness.
Another statuesque profile appears in my peripheral, but this one smells different. More right. I tug my hat down more, sipping my water. Looks like jealousy won and Taryn lost.
"I thought all crying cowboys drank whiskey?"
She's using her press interview voice—totally controlled and utterly fake. It's like the red lights going out in my mind, and the words pop from my lips before I can make them stop. "I'm not crying. And don't act like you don't know I don't drink."
Taryn leans onto the bar next to me, her weight braced on her forearms. She flares her eyes in my direction: smoky and dark with more makeup than she usually wears, but she still smells like sweet Georgia peaches. "Well then. I expect you'll have no problem finding a new dance partner with that kind of attitude."
Yep, she definitely lost. Big time.
"And that's another thing," I tell her, since I'm apparently just gonna do this now. "I've been thinking—"
"Always dangerous."
"And we're not over."
She scoffs, her gaze drifting to the stacks of bottles behind the bartender. "Yeah, okay," she mutters, but this time, it's the real her. Something loosens in my chest until she smiles at the bartender with everything she's got. I've seen that look on top of plenty of podiums and magazine covers, and it lit up my entire living room the first time I told her I loved her. It's knocking the bartender on his ass, but the jealousy bait isn't working on me. Never has. "Shot of Fireball, gorgeous?"
He eyes her chest, sticking a crooked smile on his gruff, ugly face. "Sure thing, darling."
Still isn't working.
"You're mad at me, fine." I take out my wallet, throwing down a ten for her shot. "So we take a break, you cool off, and I'll give you the space you need. I swear it."
She swivels all her disbelief at me as the bartender sets the shot in front of her, Taryn forgetting her facade along with it. "If that's true, then what are you doing here? And tell the truth for once in your life."
I stare her right in the eyes, and I don't blink. "I wanted to stay home and watch a movie, but Mason wanted to go out, and you don't come here."
She gets that crinkle above her nose she always gets when I'm finally right, and if history means anything, now she's gonna get mad at me for it, too. "Well, you never come here, either."
I turn on my seat to face her a little more, waiting as she throws back her shot of Fireball and never sputters the slightest bit. "See? We're both avoiding each other, and we both end up in the same place. We're supposed to be together, damn it, and you don't walk away from that."
She plants a hand on her hip and arches her perfectly shaped eyebrow down at me. "Walk away, huh?"
Okay, so maybe I sent her running more than she's walking anywhere, but I'm not correcting myself. "Look, you told me not to do something, and I did it. Except we both know the reason why I did it wasn't as simple as I just wanted to. I've never purposefully tried to hurt you, and I didn't do it now. This line in the sand stuff…it isn't worth it, Taryn. And in case you haven't realized, I've never drawn a line in the sand for you."
Her eyes narrow, and I'm sure I'm doomed. But then she shakes back her blond hair, everything about her inexplicably resetting a good six months—back to before. "You wanna dance?"
I blink twice, and I think I just had an aneurysm. Why is she asking me to dance when she's been telling me we're through for over a week now? She can't be drunk. She only had the one shot of Fireball—so far, that I know of. And I don't want to walk into a trap, but it's Taryn.
All I've ever really wanted was to dance with her.
"Yeah," I say, sealing my fate. "I do."
Excerpt. © Reprinted by permission. All rights reserved.


Book Info:
He's got one last chance
To make things right
Billy King may be smiling under his black Stetson, but the plain truth is this cowboy-turned-racer is hurting: for his horse back in Memphis, for his girl with one boot out the door, and for his faltering career thanks to an injury that's not getting any better. The moment he's free from the press circuit, Billy bolts home—resolved to heal, and ready to win Taryn's heart a second time.
Hopefully, before the love of his life is gone for good.
Taryn Ledell never wanted to fall for sweet blue eyes and a deep southern drawl. As a World Superbike racer, she had plans, and none of them involved playing second fiddle to any man. But now he's back, and she's forced to make some hard choices. With her sponsors eager for a decision, Taryn finds herself tangled in all the lines they've drawn in the sand. But broken bones and broken hearts don't heal overnight, and
Book Links: Amazon | B&N | iTunes | Kobo | Google |


Meet the Author:
Katie Golding writes high-octane romance about complicated people always searching for the next thrill ride. She lives in Austin, Texas with her beloved husband and son.
Author Website: https://www.katiegoldingbooks.com/