Today it is my pleasure to Welcome author
Joan Kilby
to HJ!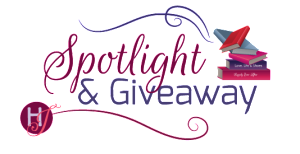 Hi Joan and welcome to HJ! We're so excited to chat with you about your new release, The Runaway Montana Bride!
To start off, can you please tell us a little bit about this book?: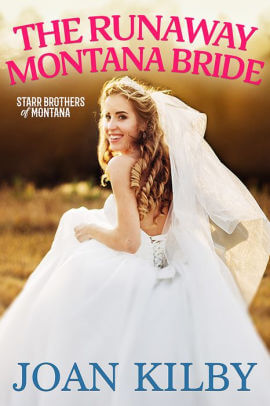 When New York travel blogger Lilou Langdon dumps her snobby fiancé at the altar she escapes the fallout by grabbing the first assignment out of town. Instead of covering a luxury mountain resort, she finds – to her horror – she's on a wilderness trek, sleeping in a tent and washing in a stream.
Adventure tour owner Garrett Starr was expecting an experienced off-grid journalist to boost his fledgling business. Instead he gets Lilou, a city-slicker 'princess.' Worst of all, she smuggles along her pampered Pomeranian, Simba, who is groomed like a little lion.
Despite their differences, Lilou and Garrett connect. But is what they're feeling real and lasting, or will the magic fade when the hike is over and the lure of Lilou's old life proves too strong to resist?

Please share your favorite lines or quote(s) from this book:
"Come outside and look at the stars," Garrett said. "It'll be something to write about in your blog. You don't see stars like this in the city."
She poked her head out of the tent flap, hesitating. "There might be wild animals out there."
"There are," he said. "But I don't bite."

"Maybe you do know what you're doing." He was watching the 'likes' and 'shares' rack up on her Instagram post with new respect.
"I'm a professional. Naturally, I know what I'm doing." She patted her tangled hair and batted her sleep-grimed eyes. "I'm not just a pretty face."
"No…" He cracked a smile that sparked a curling warmth in her. "You're not."
Flustered now, she glanced away. Garrett had a way of keeping her off-balance and walking a tight rope, while at the same time making her feel incredibly safe, as if he was simultaneously the high wire and the safety net.
What inspired this book?
The first half of the book is about a six day trek through Montana wilderness. In my twenties I worked as a fisheries biologist on remote rivers in northern British Columbia. I've also done a lot of hiking and camping, including a three week trek in the Himalayas. I drew on those wilderness experiences as inspiration for Garrett's character and his love of the natural world.
I've never been in Lilou's situation, but I've always been intrigued by the idea of a woman who is desperate enough, and has enough guts, to run away on the eve of her wedding. She leaves behind not only all the wedding arrangements, guests, food, presents, honeymoon plans, but also her fiancé and the future she had planned. It would be literally life-changing, and in fact, it sets off cataclysmic changes in Lilou.
How did you 'get to know' your main characters? Did they ever surprise you?
THE RUNAWAY MONTANA BRIDE is Book 4 in my Starr Brothers of Montana series. Early in the series Garrett worked as an engineer and like all the Starr brothers, was outdoorsy and athletic, but his career didn't feel authentic to me. It wasn't until Book 3, THE BULL RIDER'S RETURN, that Garrett actively pursues his dream to be a wilderness guide and to build a business sharing that passion with like-minded people. Once Garrett had a dream, I got excited about writing his story. As I got deeper into the writing, Lilou took over and it became her story. Who is she, really, and what does she want in life? We go on that journey with her in THE RUNAWAY MONTANA BRIDE.
Lilou has a little dog named Simba who is a pivotal character in the book. At first Garrett sees Simba as nothing but a nuisance and the dog is a source of conflict between them (and also of humor!). As the hike progresses, Simba proves his worth and Garrett bonds with him. The strength and depth of that bond surprised and touched me.
I consider myself a plotter but no matter how much I plan, I don't really get to know my characters until I write about them in challenging situations. So I start with the basics plus some things I think might be true about them, and then just get writing and see where that takes me. Always, always, I have to rethink my view of them as I go. I've come to accept that's part of my process and can't be rushed.
What was your favorite scene to write?
I loved every scene where Garrett and Lilou are engaged in banter. In this example they're going to his brother's farm so she can leave her dog there.
"I'm not sure this is such a good idea," Lilou objected. "Simba is a city dog."
"Yet you were going to take him into the wilderness," Garrett pointed out.
"I–" She clamped her mouth shut, unable to supply a comeback. Instead, she cuddled Simba, easing her anxiety with the warmth of his small body and the adoring gaze in his liquid black eyes. "If you let me bring him on the hike, you'll never know he's there, I promise. He hardly weighs anything. I can carry him."
"He is small," Garrett conceded, with a twinkle in his eye. "Bite-size for a mountain lion."
"Mountain lion?" Lilou's mouth dropped open. "Do they eat dogs?"
"When they can get them," Garrett said.
Lilou felt the blood drain from her cheeks. "You're deliberately scaring me! Next you'll be telling me we'll encounter grizzly bears."
Garrett shrugged with an amused lack of concern. "It's possible."
Lilou glared at him, clutching Simba to her chest. Garrett was like a mountain himself. Rugged and untamed. Unmovable. "Do grizzlies eat dogs?" she asked. Best to know the worst up front.
"They prefer elk calves. A dog of Simba's size would be just a snack," Garrett said conversationally. "But grizzlies are omnivorous. They eat pretty much anything." He gave her a sly wink. "Even New Yorkers."
Lilou turned away, her heart beating fast. Talk of wild animals, the feral gleam in Garrett's eye, everything about Montana was unsettling and dangerous. She should have left Simba at the Doggy Palace in Brooklyn. At least there he would have been cared for by people he knew.
She was forced to admit she'd brought him out of her own selfish need for his sweet, unconditional love. Leaving him behind would have meant she'd be all alone in unfamiliar territory with people who didn't particularly like her. Smug, outdoorsy folk who looked down on anyone who didn't know what a…a crampon was, or how to erect a tent. Or what to do when faced with a mountain lion or grizzly.
A shudder ran through her at the thought of turning a bend in the trail and coming face-to-face with a bear. "Is this trek safe for humans?"
Garrett pulled to a stop in front of the house and cut the engine, serious now. "Do you have even the remotest idea about what it's like in the wilderness?"
"Of course," she began, and then gave up. The closest she'd been to real wilderness was watching a Richard Attenborough film. "No, none at all."
What was the most difficult scene to write?
Difficult scenes for me are usually about a main character's emotions as they fall in love. It's hard sometimes to get the progression just right. In this scene, Garrett and Lilou linger by the fire after the rest of the group has gone to bed and they have their first kiss.
"This wilderness trekking is really important to you, isn't it?" Lilou asked.
"I've staked my future on it," Garrett said simply.
"It's not just the business side of it," she went on. "I was watching your face tonight in the firelight when we were talking about climbing. You really love turning people on to the outdoors."
"I like to share what I love to do myself," he admitted.
"Thank you for today. I wouldn't have gotten up that cliff face without your encouragement." She hesitated, and then leaned up to brush her lips against his, a mere suggestion of a kiss.
Her cap had fallen off again. He was about to pick it up for her, and instead ran his fingers through the silky tangle of curls. "I've wanted to do that all night."
The lingering sensation of the kiss, the feel of her hair, the clean scent of her skin, all combined to make him forget to keep his distance. He kissed her again and felt her respond, weaving her arms around his neck and pressing closer. "You smell amazing," he whispered into her hair.
"I'm the only woman within miles who's showered." She joked but her voice trembled with emotion.
"Lilou," Garrett began, his throat clogged. He wanted so many things he couldn't express. Things she would never be able to give him. "I'm really attracted to you but we can't pursue this. It wouldn't work, you and I."
"No, of course not." She laughed as if it was the most ridiculous idea ever, and eased away, adding lightly, "Sorry, I shouldn't have kissed you. I blame it on the rock
climb. It set off one of those syndromes where emotions are heightened in life and death situations. We imagine we feel things that we wouldn't in normal life. You know, like falling for your therapist."
He knew she was making a joke, rambling to cover her embarrassment. "Life and death situations?" he repeated, smiling. "The climb was supposed to be an enjoyable experience."
"Anyway, don't worry," she went on, ignoring that. "I'm not ready for another relationship so you're safe." She paused, then added, "See you tomorrow." With a last glance, she turned and melted into the shadows between the tents.
Garrett kicked at the dying embers and watched the glow fade to black. Tried to tell himself he'd done the right thing by letting her know the score, but at the same time, he found himself grasping for straws of hope. Nothing could happen while they were on the hike but maybe when they got back to Sweetheart…
Ah, who was he kidding? Once the hike was over she would be out of here in a New York minute.
Would you say this book showcases your writing style or is it a departure for you?
For the most part this book showcases my signature realistic, likable characters, and a heartwarming story with a touch of humor. Where it differs from earlier books in the series is the heat level. THE RUNAWAY MONTANA BRIDE is a sweet story with no explicit sex scenes. I started writing sweeter with LONG LOST CHRISTMAS (connected to the Starr Brothers but not part of that series) to target a certain film company. I had some success with that and decided to continue.
What do you want people to take away from reading this book?
My theme is that you should be true to who you are and try to live your most authentic life. Sometimes you have to figure out what that is first! It's only when you love yourself that you can truly love another.
What are you currently working on? What other releases do you have planned?
I'm working on a sequel to LONG LOST CHRISTMAS tentatively titled LONG LOST FIANCE, also set in Sweetheart, Montana. It's a reunion story involving Brianna Renton, an IT specialist who lost touch with the love of her life, Angus Adams. They're brought back together unexpectedly through a work project, something they both badly need to be successful. They try to pretend they can be just business colleagues but unresolved emotions rise to the surface, anger and hurt but also love. It will be a 2021 release from Tule Publishing.
Another recent release is Fancy Pink. It was first published by Carina Press but I got the rights back, reworked it, gave it a new cover, and self-published it. This book is a real romp, action/adventure, rom-com, with a nerdy gemologist heroine, a jewel thief villain, and a James Bond style hero. I adored writing it, it's so much fun.
Thanks for blogging at HJ!
Giveaway:

A $10 Amazon gift card & an ebook copy of The Runaway Montana Bride
To enter Giveaway: Please complete the Rafflecopter form and Post a comment to this Q:

Lilou acted impulsively when she ran out on her fiancé and took a travel writing assignment without knowing anything about where she was going. The new situation she found herself in was her worst nightmare. Have you ever acted impulsively? Did it turn out to be good or bad in the end?
Excerpt from The Runaway Montana Bride:
Manhattan
The wedding dress was perfect, that wasn't the problem. Lilou Langdon eyed her full-length reflection in the angled mirrors unhappily while the dressmaker made small adjustments with pins. The strapless ivory gown was classic and elegant, made from a crushproof fabric that could be rolled up in a suitcase. Practical but glamorous enough for the Caribbean resort where she and James planned to marry and stay on for their honeymoon. She'd been thrilled with the dress when she'd found it.
Now she felt… flat. Angry. Confused. A little bit sick.
How could she marry James after what he and his parents had just put her auntie May through over lunch? Lilou couldn't believe James could be that snobby, entitled, and rude. Sure, she'd had glimpses before but she'd ignored them—as she'd ignored a lot of things. Now here she was, a week away from the wedding, having massive doubts.
Simba, her Pomeranian, had been sitting quietly in his tote, on his best behavior. Now he seemed to sense her anguish and jumped out to scamper over to the dais. Lilou had to smile; he was so adorable with his new grooming, like a little lion, with a reddish-gold mane, plush body fur, and a jaunty tassel on his tail.
Lilou scooped him up and cuddled him close. "What am I going to do, sweetie?" she whispered.
Simba, his bright eyes fixed adoringly on her, attempted to lick her chin.
"Ma'am, the dress." The dressmaker, a thin woman with a black bun at the nape of her neck, tutted at the dog.
Reluctantly, Lilou put Simba down and he trotted back to sit beside the chair.
The dressmaker adjusted the chiffon train, draping it over the dark blue carpet. Then she stood to one side, waiting. "You said you wanted to take a photo?"
"Oh, yes." Lilou raised her phone to take a selfie to post on Instagram. Her nine hundred thousand followers had been with her every step of the way of her fairy-tale engagement and were clamoring for pictures of her dress. Feeling as if she was taking part in a charade, she snapped the photo and tapped in a caption.
The perfect dress for a destination wedding. #Carribeanresort #beachwedding #honeymoon #luxury-travel #livingmybestlife #blissfullyhappy
The last hash tag brought a fresh flood of doubts. Was she happy? Anyone would say she should be. She was engaged to one of the most eligible bachelors in New York City. Wealthy family, old money. But today James had crossed a line and she couldn't unhear the things he'd said, or unsee the humiliation on Auntie May's face.
How could Lilou go through with the wedding after today? Yet her stomach fluttered sickeningly at the thought of calling it off at this late date. It had been months in the planning, venues booked, hundreds of guests, truckloads of fresh flowers, all the food ordered.
Not only that, but her work had been dragged into it, too. Her regular posts of luxury holiday destinations for Wander World magazine were popular with readers and her followers on Instagram. Her boss, Pete, seeing an opportunity, had talked her into piggybacking an advertising campaign onto her wedding and honeymoon. Now she had sponsors with a stake in her marriage. There were whispers of her being an influencer and speculation that she could start her own fashion label of resort wear.
While the dressmaker made tiny, last-minute adjustments on the dress, Lilou tried to push her doubts about James aside. They were perfect for each other, everyone said so. Both loved travel and fashion, theater and dining out.
She turned her side to the mirror and took another snap of her profile but found no pleasure in it. Take away the lifestyle and what did she and James have in common? She didn't even know if he wanted to have children. Whenever Lilou tried to discuss it, he changed the subject, or dismissed it, saying there was plenty of time to think about that. How had she let their relationship go this far without knowing for sure?
The absolute worst, though, was how he'd treated Auntie May after meeting her today for the first time. Lilou had never pretended to be wealthy but somehow James must have thought she was. He'd seen instantly that May was far down the social scale compared to his family and had done nothing to hide his disdain. Lilou would not have believed his behavior if she hadn't seen it with her own eyes.
Her phone rang. James. Maybe he was calling to apologize.
"Hi," she said. "How did your presentation go?"
"Fine," James said, brushing that aside. "We have a slight problem. Mother just called. She's been going over the accommodations at the resort. There's a limited number of rooms available."
"I thought she trimmed the guest list to allow for that," Lilou said. When Jean had offered to take care of booking the venues, Lilou had been grateful because she was so busy with work. What she hadn't foreseen was losing control over her own wedding.
"Yes, but my brother is able to come after all, which means there isn't a room for your aunt," James said. "I hope Mabel won't mind too much."
"Her name is May," Lilou said, her barely suppressed anger flaring. "What do you mean, she doesn't have a room?"
"Mother is distraught, of course, and I'm devastated, but nothing can be done," James went on blandly. "We'll put her in a nearby hotel."
"Auntie May has barely been out of state much less out of the country," Lilou argued. "I particularly wanted her in a room next to mine in case she needs me. Can't your brother stay at another hotel?"
"He's my brother," James said. "Mabel is just an aunt, after all."
"Her name is May," Lilou repeated through gritted teeth. "She raised me. She's like a mother to me."
"Darling," James drawled. "Be reasonable."
"You be reasonable," she said as evenly as she could, conscious of the dressmaker listening. "My side of the guest list is minuscule compared to yours."
"I'm afraid it's too late," James said. "It's already done."
His mother had orchestrated this, Lilou realized suddenly. Jean had fabricated a reason for May not to stay at the main hotel so as not to bring down the tone of the wedding. Maybe she was even hoping May wouldn't come. Worse, James was going along with it, putting his mother's wishes over Lilou's love for her aunt.
"If Auntie May can't come then I'm not coming, either." Her heart racing, she clicked the phone off with a savage jab.
"I have to go," she said to the surprised dressmaker and climbed down from the dais. Simba ran after her as she hurried to the changing room and began to struggle out of the dress.
James called back immediately. "Now, Lilou, I know you didn't mean it." He spoke soothingly as if talking a crazy woman down from the ledge. "Of course, Mabel is coming and you are, too. The other hotel is right next door."
"Fine, I'll book myself in there, too."
"You can't. You're in the wedding party."
"If you don't care about Auntie May, then you don't care about me," she said dangerously. "Simple fix. We don't get married."
"Of course, I care about your aunt," James said sharply, irritated now. "It's too late to cancel the wedding. Mother's been working on this for months. Everything is paid for."
Paid for. Was that all that mattered to him?
"Tell your mother that May is keeping her room in the hotel," Lilou said.
It was an ultimatum. If he agreed, would she go through with the wedding? Or was it already too late? His attitude toward Auntie May had caused something to shift inside her. Could she fall out of love this quickly? Had she ever really been in love with him? What was love? Did she even know what it felt like? Surely not this.
"Don't be ridiculous, Lilou," James said. "It's only a hotel room."
"Wanting the woman who raised me to be shown consideration and respect is not ridiculous," she said. "My feelings are not ridiculous. May gets the room next to mine or I can't marry you."
"No one walks out on me, especially a hick farm girl," James snapped. "You'll make me look a fool."
So now it was a tossup whether James was more worried about her origins, or how he would look getting dumped. Not, Don't leave me, I love you, I can't live without you. All her doubts vanished in an instant. She couldn't believe she hadn't seen him for what he was before now—a self-centered, entitled, narcissistic jerk.
"We're through." Lilou hung up again.
She was trembling all over, her hands shaking. In a state of shock, she managed to undo the side zipper and step out of the dress. What was she going to do now? Her future was suddenly a big blank. The thought of going back to work made her groan. The whole office at the travel magazine had made a massive fuss over the event. A bridal shower, ladies' night out, a sendoff party. She tried to imagine herself explaining to their astonished faces. "James and his parents were mean to my aunt."
She shouldn't care what other people thought and someday she might be able to laugh this off. But, right now, with her beautiful dress in a puddle on the carpet, she couldn't face the explanations, the pity, the remarks behind her back.
Lilou reached for her phone again.
"Pete, I need another assignment right away," she said when her boss picked up. Briefly, she explained the situation.
Pete expressed words of shock and sympathy and then checked the roster of travel journalists. "All I've got is Zach Wilkie's next trip," he said. "He just broke his leg, rock climbing in Colorado, and can't go. But his next gig is nothing like what you're used to covering. Plus, it's short notice. You would have to be in Montana the day after tomorrow."
"I'll take it," she said recklessly, even though Zach specialized in the kind of extreme sports she couldn't even peek at through splayed fingers. "Please tell me it's not base jumping or free diving."
"Nothing that extreme," Pete said. "The owner and tour operator, Garrett Starr, is the son of an old friend of mine. I promised I'd send a top journalist to do a feature on Garrett's next adventure tour. I haven't even had a chance yet to tell him that Zach can't come. You'd be saving my behind but, as I say, it's really not up your alley."
"It'll be fine," Lilou said firmly, before Pete could change his mind or talk her out of it. "Where is it again?"
"Montana," Pete said. "The trip is—"
"A godsend," she said. "Please, Pete. I really need to get out of town." Before the entire Thurgood family brought pressure to bear for her to go through with the wedding. Because that was exactly what would happen.
"Okay, I'll have to double-check with Garrett but if he says yes, then you've got it." Pete paused and when he spoke again, his voice softened. "Are you sure about breaking off your engagement? Can't you talk to James, work things out?"
Lilou went quiet. Calling off the wedding was a drastic step but she'd tried to talk to James and he wouldn't listen. If she were honest with herself, she'd been ignoring warning signs that all wasn't well between them for some time. It had taken him rejecting Auntie May for Lilou to see him clearly. Now it was hard to believe she'd ever loved him. Maybe she hadn't. Maybe she'd simply been swept off her feet, dazzled by living the high life. She was confused and unhappy, uncertain about what it all meant. All she knew was, feeling the way she did, she couldn't marry him.
"I'm sure," she said. "Today was just the straw that broke the camel's back. Please don't tell anyone at work yet. I'll explain when I get back, after I've had time to process."
"I won't say anything," Pete said. "But cancelling a society wedding is news. Your followers will be looking for constant updates, not to mention the expectations of your sponsors. They'll have to be told."
Oh no, she'd forgotten about the sponsors. "I'll break it to my followers. I'm really sorry about screwing up the advertising campaign. What will happen if we break the contract?"
Pete made a grunting sound of frustration. "They'll have to be compensated."
"You can take it out of my salary."
"Forget it, I pushed you into it," Pete said. "I'll text you the details of Zach's assignment." He paused. "I'm sorry things didn't work out for you. Take care."
"I will, and thank you." Lilou slumped onto the cushioned bench in the dressing room and put her head in her hands.
Her engagement was over. Shouldn't she feel something—relief, anger, grief? Anything would be preferable to this cold, empty numbness.
Simba pawed at her leg and she gathered him into her arms, holding him close for the comfort in his warm, furry body. "It'll be all right, sweetie," she whispered, trying desperately to convince herself. "I've still got you. We'll get through this together."
Excerpt. © Reprinted by permission. All rights reserved.


Book Info:
She promised she'd go anywhere…
When lifestyle "it" girl Lilou Langdon dumps her wealthy, snobby fiancé days before their highly-promoted society wedding, she can't get out of Manhattan fast enough. Desperate to escape, she begs her magazine editor for the first assignment out of town. With her designer luggage and pup in a purse, Lilou—who specializes in covering luxury resorts and glamorous travel destinations—arrives in Montana for a six day trek into the wilderness.
Adventure tour owner Garrett Starr was expecting an experienced, off-grid journalist to cover his wilderness trek. Instead he gets Lilou, a city-slicker 'princess' who doesn't know a crampon from a crouton. Worst of all, she brings along her lion-haired Pomeranian, Simba. Garrett dreamed that the article would boost his business to the next level, yet Lilou appears to be his worst nightmare.
But Lilou didn't make a name for herself by giving up, and soon both she and Garrett realize they're in for more than they bargained for.
Book Links: Amazon | B&N | iTunes | Kobo | Google |


Meet the Author:
Award-winning author Joan Kilby writes sweet, sexy contemporary romance with a touch of humor. When she's not working on a new book Joan can often be found at her local gym doing yoga, or being dragged around the neighborhood by her Jack "Rascal" terrier. Her hobbies are growing vegetables, cooking, traveling and reading–not necessarily in that order. Happily married with three children, Joan lives in Melbourne, Australia. She loves to hear from readers so feel free to drop her a line.
Website | Facebook | Twitter | Instagram | GoodReads |