Today it is my pleasure to Welcome author
Kait Ballenger
to HJ!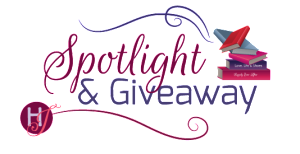 Hi Kait and welcome to HJ! We're so excited to chat with you about your new release, Fierce Cowboy Wolf!
Please summarize the book for the readers here: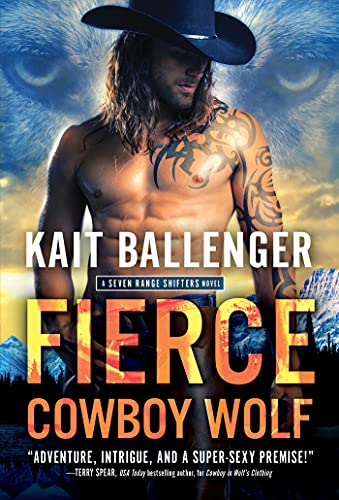 F: Female Warrior
I: Independent woman
E: Enigmatic alpha
R: Riding crop fun
C: Convenient marriage
E: Enemies to lovers
C: Cave secrets
O: Old enemies returned
W: Wolf Pack Run
B: Birth of a new era
O: Ominous messages
Y: Young love lost
W: Wild wolf pack
O: Only one I've ever really wanted
L: Love wasn't part of the plan
F: Finally, together as equals

To appease the pack's elders, an alpha wolf packmaster and the pack's first female elite warrior, who are former childhood friends turned rivals, must strike a deal for a marriage of convenience that benefits them both, all while fighting a rogue assassin attempting to bar the deal. But love wasn't supposed to play a part.

Please share your favorite quote:
Oh gosh, that's so hard to choose! Probably when Maverick tells Sierra,
"Do with me as you wish, warrior."
It's such an emotionally charged moment!

Please share a few Fun facts about this book…
There's a critical scene in Fierce Cowboy Wolf that's set in a cavern on the pack's ranch lands. The setting is based on a real-life cavern adventure I took to Tuckaleechee Caverns near Gatlinburg Tennessee.
The tunnel system hidden beneath Wolf Pack Run (the Grey Wolves' ranch), which hero and packmaster Maverick, uses in Fierce Cowboy Wolf was loosely inspired by the hidden passages Derek Craven uses in his mansion/gambling hell in Lisa Kleyas' Dreaming of You, one of my favorite classic romance novels.
Since the heroine of Fierce Cowboy Wolf, Sierra, is a fierce female warrior (the first of her pack's kind), there are subtle, hidden nods in her point-of-view to real life feminist warriors like the late justice, Ruth Bader Ginsburg.
What do you want people to take away from reading this book?
That it's okay for women to be fierce and wild and to take what they need. That sometimes our path to success may not look like we intended it, but the eventual victory is still as sweet, and that true heroes are the men who know how to quietly support the people they love as full equals without want/need of recognition.
Thanks for blogging at HJ!
Giveaway:

A print copy of Fierce Cowboy Wolf by Kait Ballenger
To enter Giveaway: Please complete the Rafflecopter form and Post a comment to this Q:

In Fierce Cowboy Wolf, heroine Sierra Cavanaugh and hero Maverick Grey are rivals who secretly harbor a burning attraction to one another. Have you ever had a rival? How did the rivalry end?
Book Info:
Sierra Cavanaugh has triumphed to become the first female elite warrior in Grey Wolf history. All she needs is the pack council's approval. But those stuffy, old wolves refuse to elect her unless she finds herself a mate.
Packmaster Maverick Grey was reconciled to spending the rest of his life alone. Now, all the Seven Range clans are working on a treaty, and he needs the elite warrior vacancy filled—and fast. If Sierra needs a mate, this is his chance to claim her. But Sierra has an agenda of her own for their union.
For these two rivals, the only thing more dangerous than fighting the enemy at their backs is resisting the attraction that's building between them…
Book Links: Amazon | B&N | iTunes | Kobo |


Meet the Author:
Kait Ballenger is the award-winning and bestselling author of the Seven Range Shifter paranormal romance series, where she weaves captivating tales of dark, sexy heroes who are cowboys by day, wolf shifters by night.
When Kait's not preoccupied writing "intense and riveting" paranormal plots or "high-voltage" love scenes that make even seasoned romance readers blush, she can usually be found spending time with her family or with her nose buried in a good book. She lives in Florida with her husband and two young sons.
Visit Kait's website or sign up for her newsletter at www.kaitballenger.com
Website | Facebook | Instagram |