Today it is my pleasure to Welcome author
Susan May
to HJ!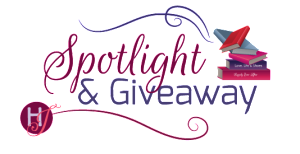 Hi Susan and welcome to HJ! We're so excited to chat with you about your new release, Firefighter's Unexpected Fling!

Hey everyone. Thanks for having me Sara.

Please summarize the book for the readers here: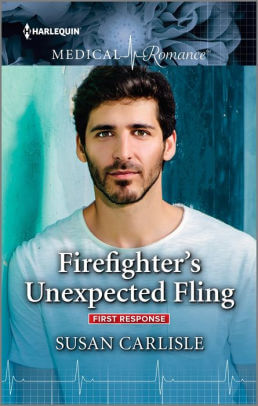 As a captain in a fire department, Ross Lawson isn't looking for complications to getting a promotion. He's acquainted with Sally Davis, a paramedic, but doesn't know her very well outside of her being the sister of a friend. When he is injured during a house fire, Sally gives him medical attention at the fire station.
Sally is attracted to Ross, but after a bad marriage she has no interest in becoming involved with anyone. During the annual department picnic, they spend the day together, along with his visiting niece and nephew, and Sally's brother and daughter.
A few days later Ross and Sally's are scheduled to cook dinner for the shift. While they are cleaning up, Ross learns that his sitter isn't going to be able to take care for his niece and nephew. Sally volunteers to help him. She loves his small ranch. Ross comes home to a family atmosphere and likes it. When Sally shares her difficultly in studying for the MCAT at her apartment, Ross offers his place while he is at work. She agrees.
A week later Sally takes the test and has car trouble afterwards. Ross comes to the rescue. There's a storm brewing, and they go to his house to see about the horses. She helps him with a fallen tree and repairing a fence. He is impressed. Because the weather is bad, Sally stays the night. She wakes up screaming, Ross goes to her. She tells him of her fear of the dark. He shares the scars on his body. They make love and spend the next few days together.
They agree their relationship can't go any further but don't hold themselves to that. Instead they decide to have a secret fling. They take the kids on a tubbing trip. While on it they have to help a woman who broke her leg.
At a vehicle accident, Sally is hit by a patient and Ross is furious. His actions are noticed by his boss. He tells Ross that he needs to give up Sally before she ruins his chances for the promotion. Ross and Sally knew the time would come. She walks away, understanding why but hurt.
When sharing the same shift, it is tense between them. They are called out for a child stuck in the drain. Sally is the only person small enough to go down. Ross is beside himself but knows the child will died if he doesn't agree. Sally comes out and Ross hugs her. She pushes him away for his own sake.
After all their ups and downs can they still find their happily ever after?

Please share your favorite line(s) or quote from this book:
"Tell me something, are you going to sleep in my bed tonight?"
Heat flowed hot and fast throughout her body. Her mouth went dry. Ross coming on to her. She liked it.
The buzz of the fire station alarm going off, then the dispatcher speaking was all she could hear for the next few seconds.
"Gotta go." Ross said. "See you tomorrow." More softly, as if a caress, he finished with, "Take care, Sweet Sally."
Please share a few Fun facts about this book…
This book takes place in Austin, TX.
I interviewed an Austin firefighter for information about the department.
Ross, the hero owns a small ranch and loves horses.
Sally loves to tube on rivers.
What first attracts your Hero to the Heroine and vice versa?
Ross sees Sally's large caring heart. Along with her compassion for the people she helps. He loves her for how she is willing to join in and do what has to be done even when she is afraid. She is the perfect match for him.
Sally loves that Ross is crazy about his niece and nephew. That he is humble about his job and has a sense of humor. He is everything she has been looking for.
Did any scene have you blushing, crying or laughing while writing it? And Why?
I love the scene where Ross takes Sally on a night time picnic, They eat on the tailgate of his truck and then he blows up an air mattress they lay on to look at the stars. It is soooo romantic.
They ate while swinging their legs, occasionally intertwining them as they watched the sun set. When the stars started to pop out, Ross put their empty bottles in the basket along with their trash.
"It's time to climb on the mattress. You go first, otherwise we might bounce the other one over the side."
Sally giggled and scrambled onto the mattress. When Ross joined her, she floated up then down like she was on a trampoline as he settled beside her. He pulled the sleeping bag they had been sitting on over them.
"Come here," Ross reached for her. She settled her head on his shoulder.
Over the next hour they lay there huddled in their own cocoon of warmth and silence watching the black sky fill with sparkling stars that looked like diamonds thrown across velvet. It was the most perfect hour of her life. One that she didn't dare hope to repeat.
Ross rolled toward her. His hand slipped under her shirt and traveled over her stomach as his mouth found hers. They made love beneath the stars.
She was wrong. It was the most perfect night of her life. So perfect Sally was sorry it couldn't last forever.
Readers should read this book….
because it is down to earth and has honest everyday characters. I also think the setting is fun. Austin, Texas is a wonderful place to fall in love. The hero living on a ranch doesn't hurt either.

What are you currently working on? What other releases do you have in the works?
I'm getting ready to start a Christmas book that will take place in north Alabama. There will be a lot of southern in this one plus holiday decorations.

Thanks for blogging at HJ!
Giveaway:

I'm giving away a print copy of Firefighter's Unexpected Fling
To enter Giveaway: Please complete the Rafflecopter form and Post a comment to this Q:

Do you know a firefighter or EMT?
Excerpt from Firefighter's Unexpected Fling:
A little while later the man with the microphone said, "Okay, it's time for the three-legged race. We're going to do something a little different this year to start out with. We need a male and female to represent each house. We're going to have a little friendly house to house competition. Pick your partner, and come to the line."
"Uncle Ross, you and Sally need to go," Jared said.
"Yeah, you need to," the girls agreed.
"I don't think so." Sally looked around for an excuse not to participate. She received no help from Kody who just grinned at her.
"Someone does need to represent our station." Ross studied her.
"Go Aunt Sally." Lucy gave her a little push.
She returned Ross's assessing look. Surely he wouldn't want to do it.
He said with far more enthusiasm than she felt, "Come on. Let's win this thing."
It figured Ross was competitive.
They hurried to a lane. Ross quickly tied the strip of cloth laying on the ground around their ankles. The entire time she tried not to touch him anymore than necessary. She wasn't very successful. They met all the way up the length of their legs. Her nerves went into a frenzy when Ross's arm came around her waist. He did solid and secure. What was going on with her?
"Put your arm around me," Ross demanded.
With heart thumping harder than normal, Sally did as he requested. Her fingers clutched his shirt.
"Not my shirt, me." His words were tight and commanding.
Her fingers gripped the well-founded muscle of his side.
"You really do want to win?" she murmured.
He glanced at her with disbelief. "Don't you? We start with our outside leg. You ready?"
"Uh, yeah." She was ready to run for her car.
The man asked, "Runners ready?"
"Okay, here we go." Ross's voice was intense.
"Go!" the man said.
Ross called, "Outside, inside…"
They were on their way. He was matching the length of his stride to hers. Ross continued to keep the cadence as they hurried up the lane. She tried to concentrate on what they were doing but the physical contact kept slipping in to ruin it. When she tripped his grip on her waist tightened.
"Outside, inside…" He helped her to get back in sync.
As they made the turn around the barrel, he lifted her against his body as if she weighed nothing. After they had swung around, he let her down and said, "Inside."
Her fingertips dug into his side. Ross grunted, but didn't slow down. His ribs must still be tender. She eased her grip. And concentrated on their rhythm again.
The crowd yelled and Ross held her tighter, plastering her against him. They picked up speed.
Between breathes Ross said, "Come on, we're almost there."
Sally put all the effort she had into walking fast. They were near the line when Ross lifted her again and swung her forward. The crowd roared as they crossed the finish line. They stumbled hard and went down. Ross landed over her. They were a tangle of arms and legs.
Ross's breath was hot against her cheek. Her hands were fanned out across his chest. His arms were under her as if he had tried to protect her from the fall. His look met hers. In his eyes was a flicker of masculine response. Her stomach fluttered with feminine awareness.
"Stay still. I'll unite us." His breath brushed over her lips.
"Well folks, that was a close one," the man said.
"Aunt Sally, you won! You won!" Lucy's voice came from above her.
"We did?" she grunted as she and Ross worked to untangle themselves from each other.
Ross finally released their legs and stood. He had that beautiful smile on his face again as he offered her a hand. She put hers in his. He pulled her up into his arms and swung her around. "We sure did!"
"Oh." Her arms wrapped his neck as she hung on. Just as quickly he let her go. It took her a moment to regain her balance.
Lucy hugged her and Kody slapped Ross on the back. Jared and Olivia circled them jumping up and down.
"You were great," Ross grinned at her with satisfaction.
She brushed herself off. "Thanks. You did most of the work."
Excerpt. © Reprinted by permission. All rights reserved.


Book Info:
When the best-laid plans…
…go up in smoke!
In this First Response story, with his impending promotion, hotshot fire captain Ross Lawson has no time for romance. Until stunning paramedic Sally Davis starts work at his station… Even if she wasn't his best friend's recently divorced sister, a workplace romance is out of the question. But their blazing attraction burns bright and deep and soon becomes one fire Ross might not want to put out!
The First Response Duet
Book 1 – Firefighter's Unexpected Fling
Book 2 – Pregnant with the Paramedic's Baby
Book Links:  Amazon | B&N | iTunes | kobo | Google |


Meet the Author:
Susan Carlisle's love affair with books began when she made a bad grade in math in the sixth grade. Not allowed to watch TV until she brought the grade up, Susan filled her time with books. She turned her love of reading into a love of writing romance. Susan has currently authored more than twenty-five books for the HarperCollins Harlequin medical imprint. Her Modern Masters of Their Castles trilogy will be out in 2020 under her own imprint. Her heroes are strong, vibrant man and the women that challenge them.
In her past life Susan has been a full time mother to four children, a high school substitute teacher and now when she isn't writing she is busy being a fun grandmother. She lives near Atlanta, Georgia, with her husband of over thirty-five years. Susan loves castles, traveling, sewing and reads voraciously. Visit her at www.SusanCarlisle.com
Website | Facebook | Twitter | Instagram | GoodReads |