Today it is my pleasure to Welcome author
Helen Hardt
to HJ!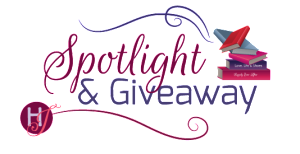 Hi Helen and welcome to HJ! We're so excited to chat with you about your new release, Follow Me Always!

Hi there! Thank you for having me today!

Please summarize the book for the readers here: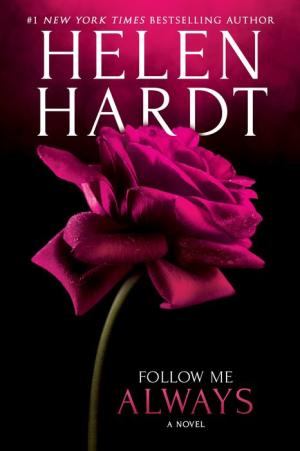 Follow Me Always is book three in my Follow Me Series. It's the end of the trilogy featuring Skye Manning and Braden Black. Braden ended his relationship with Skye at the end of Follow Me Under, book two, and now both Skye and Braden have some soul searching to do. I love this book! It's romantic and suspenseful, and of course, HOT!

Please share the opening lines of this book:
Oh? What are your hard limits?
I only have one.
What is it?
I don't talk about it.
Don't you think I should know? So I don't bring it up?
Trust me, Skye. You will never bring it up.
***
Braden was wrong. I brought it up. Why did he think I wouldn't?
Please share a few Fun facts about this book…
This book was originally supposed to release on May 25. However, my readers were clamoring for Braden's POV (the three books are all written solely from Skye's POV) so the publisher and I decided to postpone Follow Me Always to July and release Darkly, which is Follow Me Darkly from Braden's POV, in its place. Then, because life happens, Follow Me Always was delayed again until August 10 because of the current paper and lumber shortage. So this book is long awaited!
Please tell us a little about the characters in your book. As you wrote your protagonist was there anything about them that surprised you?
I'm a pantser (I never plot anything out) so my characters always surprise me! In Follow Me Darkly, Skye surprised me when she didn't hop into bed with Braden right away even though she wanted to. Braden surprised me at every turn. He's such an enigma still, even after three books. In Follow Me Always, he became more vulnerable, and that was a pleasant surprise!
If your book was optioned for a movie, what scene would you use for the audition of the main characters and why?
I'd choose the scene where Braden and Skye make love at the small hotel in her rural hometown in Kansas. It's very sweet, and it shows how both of them are growing and especially exposes some of Braden's vulnerabilities. Here's an excerpt:
"Why is everything black-and-white with you, Braden?"
"What makes you say that?"
"I asked you for something you didn't want to give me. Instead of working it out, finding a compromise, you ended our relationship."
"I wouldn't have ended it if you could have answered my question."
"Maybe I need your help to find the answer."
"Do you?" he asks.
"I…don't know. Maybe."
He shakes his head. "You don't. If you needed me, you wouldn't have come here. To your hometown. You would have come to me."
And it dawns on me then.
Maybe I don't need him to find my answers.
But he needs me.
And he hates that he needs me. It disturbs him. It perplexes him.
"Stop fighting yourself, Braden," I say.
"I don't know how to."
I lift my brow. Not the response I expected. I was thinking more along the lines of, You don't know what you're talking about, Skye.
Apparently I do know what I'm talking about.
As much as my own psyche confuses me sometimes, perhaps I know myself better than Braden knows himself.
"Will you come up with me?" he asks once again.
"My father—"
"Your father knows you're an adult."
"True, but—"
"Please, Skye. Come up with me. Make love with me."
"You just said you weren't asking me to have sex."
"I'm not. I'm asking you to make love."
"Meaning…?"
"Meaning just you and me. No toys. No games. No bindings and no commands. Just the act itself. I want to experience something special with you."
"What's so special about vanilla sex?"
He pauses a moment, staring out the windshield, and finally, when I'm convinced he's never going to speak again—
"I've never done it before."
Excerpt. © Reprinted by permission. All rights reserved.

What do you want people to take away from reading this book?
My goal with every book I write is for people to understand what it's like to be human and in love.
What are you currently working on? What other releases do you have planned?
2021 is a busy year for me and includes ten releases plus a multi-author anthology! A better question might be what am I not working on? Next month, book nineteen of the Steel Brothers Saga, Spark, releases. Then in October, Moonstone, the first in my Gems of Wolfe Island series (related to the Wolfes of Manhattan series) debuts. And in December, Flame, book twenty in the Steel Brothers. I should also mention that my steamy beach read anthology, Cocktails on the Beach, is only available until August 31, so be sure to grab it while you still can!

Thanks for blogging at HJ!
Giveaway:

3 Paperback copies FOLLOW ME ALWAYS by Helen Hardt -U.S. based winner(s).
To enter Giveaway: Please complete the Rafflecopter form and Post a comment to this Q:

What is your favorite characteristic of a romance hero? Heroine?
Book Info:
He unleashed the darkness in her…but it might cost them both.
Billionaire Braden Black has one hard limit in the bedroom. He doesn't talk about it, and he doesn't engage in it. But when his lover, Skye Manning, begs him for it, he has to face facts―while he may be able to buy her anything, he can't give her this. Though he loves her desperately, he's starting to worry their relationship can't continue.
Skye Manning has fallen down the rabbit hole and become captive to her needs. When Braden asks her why she desires something so dark, and she finds she can't respond, she knows she'll have to come up with those answers on her own. She's willing, but she wants something in return―Braden's complete honesty about his past.
Because Skye is convinced her needs, his limits…everything is tied to this one secret.
Book Links: Amazon | B&N | iTunes | Kobo | Google |


Meet the Author:
#1 New York Times, #1 USA Today, and #1 Wall Street Journal bestselling author Helen Hardt's passion for the written word began with the books her mother read to her at bedtime. In addition to being an award-winning author of romantic fiction, she's a mother, an attorney, a black belt in Taekwondo, a grammar geek, an appreciator of fine red wine, and a lover of Ben and Jerry's ice cream. She writes from her home in Colorado, where she lives with her family.
Website | Facebook | Twitter | Instagram | GoodReads |