Today it is my pleasure to Welcome author
Melonie Johnson
to HJ!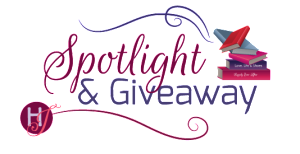 Hi Melonie and welcome to HJ! We're so excited to chat with you about your new release, Getting Hot with the Scot!
*Raises a glass* Cheers to the Harlequin Junkies! Hope everyone is enjoying a lovely spring.

To start off, can you please tell us a little bit about this book?: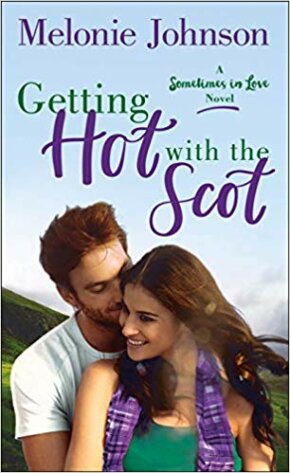 GETTING HOT WITH SCOT is my debut and I'm thrilled my characters are stepping out into the world. The story is centered on a group of best friends from college taking the vacation of their dreams, the vacation they've been planning for years. It's about a woman who yearns to be taken seriously crossing paths with a man who refuses to take anything seriously and the unexpected, messy, wonderful turn their lives take because of that meeting.

Please share your favorite lines or quote(s) from this book:
Such a hard thing to do! So many favorites, each with their own reason for being special. I'll go with this line from the hero, Logan, it sums up so much about him and a bit of the difference between himself and Cassie.
"Life is short, lass." Logan winked at her. "When good things happen, try not to question it."

And of course, I do love Cassie's follow-up to his comment:
"I do have one question." Cassie took a breath, lifting her gaze to his. "Did you happen to pack your kilt?"
What inspired this book?
Outlander, of course, with the ultimate hot Scot (my editor and I are both fluent in Jamie Fraser gifs). Also, Karen Marie Moning's Highlander novels. All the scenes in romance novels involving bumping into a kilted Scot from another time. I was having a nice little fantasy imagining such a moment, when it took an unexpected (and hilarious) twist, and I couldn't wait to see what happened next.
How did you 'get to know' your main characters? Did they ever surprise you?
This entire cast of characters live in my head. They really do. They talk and argue, and act stuff out all the time. Sometimes on the back burner of my brain, and sometimes right out in front, but always there. And they definitely surprise me. And fight me. There are moments I'm writing a scene and can't seem to move forward. I struggle and struggle and finally realize it's not working because I'm trying (for plot purposes) to make a character do something they wouldn't. Once I stop trying to force it, to force them, the scene starts to flow. It may not be headed in the direction I had planned, but at least it is moving, and in the end, it leads to a stronger story.
What was your favorite scene to write?
The first encounter between the hero and heroine was probably my favorite to write. It flowed so easily and I could see (and hear) it so clearly. When I'm beginning a new story and can envision the meet-cute that succinctly—when it surprises me and makes me laugh—I know I'm starting in the right place.
What was the most difficult scene to write?
The redemption scene when the hero apologizes for his asinine behavior and reveals his heart. Getting Logan to open up on the page was a struggle, and looking back now, it makes sense that this was hard. Because it was a struggle for him to face his feelings, to reveal them…it took work for me to get him there on the page.
Snippet:

A damp warmth spread across his shirt.

"Lass, are you crying?" Logan tilted her chin up so he could see her face. "What's amiss?"

"This," Cassie said, wiping the tears from her cheeks before pressing her wet palms to his face. "This is what's been missing. I told you I wasn't angry about the video anymore, and I'm not. I'm upset because I wanted you to talk to me, to let me in. I want you to tell me how you feel."

"I doona always know how I'm feeling myself," he admitted ruefully, covering her hands with his, pinpricks of emotion stinging his eyes. "It's all jumbled."

"Well." She pulled their hands down, fingers laced, and placed them over his heart. "What are you feeling now?"

He cleared his throat. "That I love you. That I want to be with you."

"I want that too," she said.

"Oh," he exhaled, "that's good." He settled deeper into the couch cushions. She curled into him, and as they fell into a comfortable silence, he relished the simple pleasure of the warm weight of her body pressed against him. He threaded his fingers through her mass of chestnut curls. He'd missed touching her, feeling her.
Would you say this book showcases your writing style or is it a departure for you?
This book is very much my style. In some ways, since this is my debut, it is also a snapshot of me figuring out my style. I tend to be snarky and irreverent in real life, and that definitely comes through in the story.
What are you currently working on? What other releases do you have planned?
The Sometimes in Love series launches this spring with three back to back to back releases. After GETTING HOT WITH THE SCOT arrives on April 30th, SMITTEN BY THE BRIT follows on May 28th, and ONCE UPON A BAD BOY drops on June 25th. Of course, my goal is to see all five of the besties introduced in this series get their happily ever after, but right now I'm currently working on a new series, centered on a new group of friends. Strong female friendships are so much fun for me to write and develop, and I'm enjoying getting to know these new girls as I poke around their world.

Thanks for blogging at HJ!
Giveaway:

Print copy of Getting Hot with the Scot by Melonie Johnson, US only to three lucky winners!
To enter Giveaway: Please complete the Rafflecopter form and Post a comment to this Q:

This book opens with the heroine and her best friends on their dream vacation, where each of them picked a European country to visit. If you could take a trip with your besties to anywhere in the world, where would you go? What would be some of your must-sees?
Excerpt from Getting Hot with the Scot:
Cassie cuddled closer to Logan, the warmth of his body eased the chill blowing in off the water, while the scent of clove and mint she'd already come to know as him melted her resolve. Walking along the deck, tucked against his side, sharing stories . . . the romance of the evening had chipped away at her willpower. Temptation shadowed her footsteps, and nipping at her heels was temptation's insidious twin—rationalization. They'd already slept together, what could spending time with him now hurt? It was just a little walk, a little talk. Some flirting, some touching . . . some kissing.

Same as that impetuous moment in the castle when she'd chucked caution to the wind, pulled him to her, and kissed him, Cassie once again surrendered to impulse. His hands, which had been featherlight as they'd trailed over her shoulders and across the tops of her breasts, were almost rough as he gripped her waist and urged her closer. His fingers were warm and firm when they slipped around her and traced the line of her back down, down, until his palms rested in the dip at the base of her spine. He kneaded her with his knuckles, loosening the knot of tension trapped there.

Cassie arched her back, wanting more. He bent his head and responded to her demand with an increase of pressure, mouth hot and wicked on her neck as he moved his hands in tight circles that sent waves of pleasure rippling through her body. She threaded her fingers through his thick hair, groaning. Her hips had begun to move, swiveling, matching the pace of his fingers against her back, the stroke of his tongue on her throat.

She had wondered if their night together in Scotland had been a fluke. A magical combination of time and place that could never be replicated. But now, with his hands on her, she knew the magic was still there. She needed his hands on other parts of her, wanted him to work those strong, talented fingers lower. Deeper. She pressed kisses along his rough jaw, licking and sucking the smooth skin above his collar, relishing the contrast, inhaling his scent. Then she returned her mouth to his, nipping his bottom lip and tugging it between her teeth.

He growled when she bit him and cupped her ass, pressing into her. Yes, that was what she wanted. Her hips circled faster and she ground against him.

"Whoa, check that out!"

The shout was a direct hit, smacking the bull's-eye and plunging Cassie into the dunk tank of reality. She pulled back and stared up at Logan, trying to collect the scattered thoughts of her rum- and kiss-addled brain. Logan was no help. His ginger locks were wilder than ever, green-gold eyes hooded—hazed with lust. The man was a walking advertisement for Dude-About-To-Get-Some. Cassie glanced over his shoulder. Delaney was headed their way, Ana in tow. She sighed, reaching up to swipe her thumb across Logan's lower lip.

He leaned toward her as he wiped his own thumb across his mouth. "What was that for?"

"Lipstick," she whispered into his ear, noting a small patch of purple on his throat. Oops. Nothing to be done about that. Cassie hoped her own neck didn't sport similar bruises. Good God, she was worried about hickies like some freaking out-of-control horny teenager. Which made sense—she kind of felt like one too.

As if reading her thoughts, Logan smirked. She stuck her tongue out at him before turning to smile at her friends when they joined them at the rail.
Excerpt. © Reprinted by permission. All rights reserved.


Book Info:
The first in a new series, a journalist focused on her career and a sexy Scottish comedian turn a one night stand into forever.
Cassie Crow leaves for vacation with two goals: fill up her empty charm bracelet and have a one night stand. For once, she wants to have fun instead of obsessively checking her work email. And kissing a man in a castle who's dressed as a Scottish Highlander is the perfect solution.
Except when that man turns out to be Logan Reid, the host of a popular sketch show—and Cassie has just been roped into his latest prank. She wants nothing to do with his antics, but that was a really great kiss, and one night together couldn't hurt.
It's clear that one night isn't enough and when Logan's show brings him closer to Cassie, they decide to give dating a try. Can the woman who's focused solely on her career and the man who refuses to take life seriously make it work?
Book Links: Amazon | B&N | iTunes | Kobo | Google |


Meet the Author: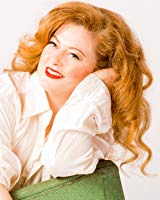 A Star Wars junkie and Shakespeare groupie who quotes both Yoda and the Bard with equal aplomb, award-winning author Melonie Johnson—aka #thewritinglush—is a two-time RWA Golden Heart® finalist who loves dark coffee, cheap wine, and expensive beer. And margaritas. And mimosas. And mules. Basically any cocktail that starts with the letter m. She met her future husband in that most romantic of places—the mall—when they were teenagers working in stores across the hall from each other. They went on to live happily ever after in the suburbs of Chicago with two redhead daughters, a dog that's more like a small horse, and a trio of hermit crabs. After earning her Bachelor of Arts magna cum laude from Loyola University Chicago, Melonie taught high school English and Theatre in the northern Chicago suburbs for several years. Now she writes smart and funny contemporary romance and moonlights as an audiobook narrator under the pseudonym, Evelyn Eibhlin.
Website | Facebook | Twitter | Instagram | GoodReads |