Today it is my pleasure to Welcome author
Ashley M. Coleman
to HJ!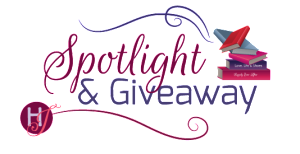 Hi Ashley and welcome to HJ! We're so excited to chat with you about your new release, Good Morning, Love!

Hi HJ Family! I am so excited to share more about my debut novel, Good Morning, Love.

Please summarize the book for the readers here: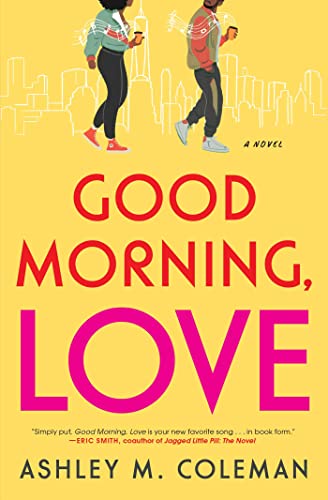 Good Morning, Love is a story that follows Carlisa "Carli" Henton on her journey as an aspiring songwriter. Her hope is to follow in her father's footsteps and make her mother proud, while navigating the lively New York City music scene and her full-time job at a media agency. Carli is on a strict plan for her career and life until she meets rising star Tau Anderson, who throws her calculated world into a frenzy.

Please share your favorite line(s) or quote from this book:
"No pretenses, no flashing lights or screams from a crowd, but an intimate moment where he was nervous. Not at all what I expected. But it felt good to be wanted, to know that I wasn't the only one trying to live up to something here."
Please share a few Fun facts about this book…
The concept for this book started swirling in my head after listening to an album. I started to think a lot about this idea of "what happens when a playboy falls in love?" What would that look like? Working in music over the years, I had a wealth of places to pull from. In writing a book about the music industry, of course, I wrote a lot of this book to a playlist.
What first attracts your Hero to the Heroine and vice versa?
At first, Carli wants no parts of Tau because she has an idea in her head of what musicians are like. And for good reason based on some of her past experiences. But I think what attracts her initially is his confidence and persistence. While I know it can seem like Tau is a bit pushy, I really hoped readers would see that she needed a self-assured person or else they would have easily faded into the background of her life. He had to be a big red stop sign to get her attention.
Did any scene have you blushing, crying or laughing while writing it? And Why?
I absolutely found myself smiling big in a scene where after a studio session, Tau takes Carli to a rooftop film showing. He introduces her to one of his favorite classic films and it just so happens to be a staple romance. To me, this showcases a different side of him that I think helps Carli start to soften. It melts me every time, especially when he uses a line from the film when their evening is ending. I found myself blushing in most of the moments when they found themselves alone, away from the hustle and bustle of their industry.
Readers should read this book….
If you want a bit more of a meaningful look into the music industry, its pressures and challenges with a love story throughline, this is for you. I wanted to write a story that included the flash and the glamour of the music scene, but also unearthed the heart. The drive that musicians have, the grind of what it takes to really make it, and the moments that make you think you might quit only to continue to get up and get after it.
What are you currently working on? What other releases do you have in the works?
I am quietly hammering away on a new manuscript draft, but it's in the infancy stages. So, we shall see where it leads me!

Thanks for blogging at HJ!
Giveaway:

A print copy of GOOD MORNING, LOVE by Ashley M. Coleman. US only.
To enter Giveaway: Please complete the Rafflecopter form and

Leave a comment with your thoughts on the book…

a Rafflecopter giveaway


Book Info:
For fans of My (Not So) Perfect Life and Jasmine Guillory's While We Were Dating, a disarmingly fun debut novel follows Carlisa Henton as her life comes undone after a chance meeting with a rising pop star.
Carlisa "Carli" Henton is a musician and songwriter hoping to follow in her father's musical footsteps. But, biding her time until she makes it big in the music industry, she works as a junior account manager at a big-name media company to cover her New York City rent. Carli meticulously balances her work with her musical endeavors as a songwriter—until a chance meeting with rising star Tau Anderson sends her calculated world into a frenzy. Their worlds collide and quickly blur the strict lines Carli has drawn between her business and her personal life, throwing Carli's reputation—and her burgeoning songwriting career—into question.
A smart, timely, energizing romance, Good Morning, Love shows us what the glamorous New York's music scene is really like and takes us into the lives of a rising but somewhat troubled R&B star and a promising protégé who knows her job better than she knows herself.
With fresh and honest prose, Good Morning, Love examines the uncertainty of being a new professional looking to chase a dream while also trying to survive in a world that's not always kind to ambitious women.
Book Links:  Amazon | B&N | iTunes | kobo | Google |


Meet the Author:
Ashley M. Coleman is a freelance writer and music executive from Philadelphia. Working in the music industry for over ten years, she has also written for Essence, The Cut, Apartment Therapy, and GRAMMY.com among others. In 2017, she launched a writing community for BIPOC writers entitled Permission to Write.
Website | Facebook | Twitter | Instagram | GoodReads |