Today it is my pleasure to Welcome author
Lucy Parker
to HJ!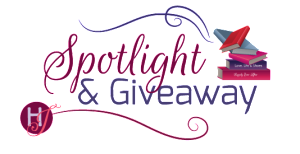 Hi Lucy and welcome to HJ! We're so excited to chat with you about your new release, Headliners!

Hi! Thank you so much for having me here today.

Please summarize the book for the readers here: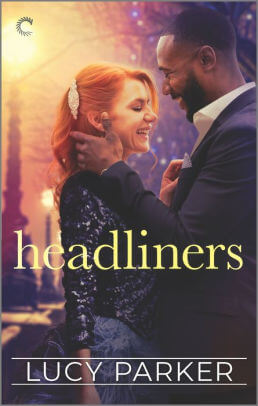 HEADLINERS is the latest book in my London Celebrities series, which focuses on the romance and drama behind-the-scenes in the London arts world — as people find themselves and each other while working in live theatre, circus, musicals, concerts and television.
In Headliners, rival TV presenters Sabrina Carlton and Nick Davenport have been trading jabs on their respective shows for years. However, after Nick aired Sabrina's family scandals on his show, the dynamic between them has broken down into complete animosity. With both of their successful careers suddenly on the rocks, their only chance to salvage their jobs is to take over as reluctant co-hosts of the network's ratings-bomb of a morning show. They have until Christmas Eve to boost the ratings or they're out — but with an unknown foe working against them behind the scenes, their mutual dislike of the early morning starts, and their own simmering antagonism — and, horrors, attraction — it's going to be a rocky path to redemption.

Please share your favorite line(s) or quote from this book:
I don't know if I have favourite lines, but one of my favourite scenes would be after Sabrina has gone through a difficult confrontation with a family member—and she goes to Nick. This is the turning point in the story, the moment when they fully become partners, move forward to face the challenges ahead together, and try to get between them at your own peril!
"The whole trip over, she'd still felt as if she were heading into something daunting, something that could affect everything. Her heart was thumping, and she expected to feel jumpy and defensive when they met.
But when she saw him standing on the porch waiting for her, the sleeves of his jumper pushed up, a light scattering of stubble on his jaw—everything in her just…relaxed.
She genuinely felt as if she'd just come home after a long journey."
Please share a few Fun facts about this book…
Previous heroines in the London Celebrities series like Trix (MAKING UP) and Freddy (THE AUSTEN PLAYBOOK) also made their first appearances as secondary characters in a prior title, and later went on to take centre stage for a HEA of their own, but Sabrina and Nick are the first secondary characters who I fully intended to have a book of their own, from the moment they first appeared in THE AUSTEN PLAYBOOK.
I always end up associating a song with each book — with MAKING UP, for instance, it was Ed Sheeran's "Perfect". With HEADLINERS, it's Sia's "Unstoppable".
What first attracts your Hero to the Heroine and vice versa?
HEADLINERS is a standalone romance, but Sabrina and Nick's story does begin in the previous book, THE AUSTEN PLAYBOOK (and does contain unavoidable, significant spoilers for that book). I think it's probably clear to anyone who read THE AUSTEN PLAYBOOK that, at least on Nick's part, there is perhaps something simmering in his interactions with Sabrina that isn't solely antagonistic. But they both have a journey to travel at that point — separately and together — before they're ready for their HEA. However, right from the beginning in Headliners, even when they can barely be in the same room without tensions steaming like a kettle, there is a deep level of respect (albeit reluctant) for each other's professional ability. This is not really an opposites-attract romance: fundamentally, Sabrina and Nick are quite similar, highly ambitious, highly capable people. And they recognise that in each other.
As Nick says at one point in the story:
Nick was scrutinising her with the exact same degree of calculation and a similar air of treading carefully. "If I set a goal, I achieve it. Usually. But I would say the same thing about you. And I wasn't taking it for granted that I would get that contract." His eyes kept her in a firm grip. "Put it this way—I rate myself high enough to recognise a fairly deadly opponent."
Did any scene have you blushing, crying or laughing while writing it? And Why?
Without spoiling too much, it's not exactly a smooth transition for Sabrina and Nick, taking over the morning show, and certain people are doing their best to make sure things go even worse. Every day seems to bring a new disaster on set, and one of their particular nemeses is the latest best-selling Christmas toy.*
(*Should you run into Sabrina or Nick on the streets of London, perhaps don't mention the word "Wibblet". It's still a sore point.)
"The production team ushered in Dexter Lester at a time when kids were likely to see the TV before they left on the school run. Nick could already predict a dozen complaints from parents on Twitter about promoting expensive toys that would inevitably appear in letters to Father Christmas. Although from the briefing, he gathered that half the kids in the country were already shouting like Veruca Salt for their very own—he checked the teleprompter as Lester took his seat on the couch—Wibblet.

Nick had several thoughts about the Wibblet, none of which he could express on live television in front of its inventor. However, if he couldn't quite muster raptures over a toy that looked like a furry aubergine with feet, Lester had no problem compensating. The toy magnate had an explosion of red curls and could easily share a gene pool with Sabrina, which made it even more inappropriate that he flirted with her incessantly as he banged on, justifying the extortionate price of the Wibblet. If that was how much one toy cost these days, the pitter-patter of any tiny feet in Nick's house were definitely going to be clawed and furry. Alan could be entertained for days on end with a plastic ball stuffed with peanut butter. Kids, apparently, preferred a mouldy-looking, possessed vegetable that said inane things in a deadpan voice, and leapt at them without warning."
Readers should read this book….
For people who have already read previous books in the series (thank you so much!) and particularly THE AUSTEN PLAYBOOK, HEADLINERS resolves several issues that began in that book. It also sees the return of multiple past main characters, and finally delivers the comeuppance of the series' longest-running villain.
But regardless of whether you've read any previous books in the series, if you like (mostly) light-hearted rom coms, with characters who grow to love and support each other unconditionally, I really hope you enjoy this one!
What are you currently working on? What other releases do you have in the works?
I'm currently working on the first book of a new series, The Palace Insiders, which will revolve around people whose jobs connect in some way to the royals. BATTLE ROYAL will see a quirky, glitter-loving, Instagram-sensation baker go head-to-head against the notoriously ice-cold master pastry chef who eliminated her from a popular TV baking contest, as they compete to bake the cake for the upcoming royal wedding.
I also have intentions for a secondary character from THE AUSTEN PLAYBOOK and HEADLINERS, the irrepressible Charlie.


Thanks for blogging at HJ!
Giveaway:

One paperback copy of HEADLINERS. Open internationally.
To enter Giveaway: Please complete the Rafflecopter form and Post a comment to this Q:

At one point in HEADLINERS, Sabrina and Nick spend the day in wintery York, one of Sabrina's favourite cities — is there a particular city or place that you especially love in the winter or during the holidays?
Excerpt from Headliners:
They waited until they were in the corridor outside their dressing rooms before they spoke.

"Next step," Nick said, "we'd better check back the CCTV footage."

"I thought about it after the Wibblet, but we'd have to file an official request to see it. You can't just swing by and demand to see the security footage for no reason."

"I have a contact. I'll sort it."

"Why am I not surprised?" Sabrina unlocked her door and pushed it open. "And here I was thinking our helpful friend was either out sick or having a change of heart. We're lucky he or she didn't target the foam explosion or the gift guide. Those ran comparatively like clockwork." She anticipated his rejoinder before he said it. "Oh my God. Those skateboards are safe."

"Do you know how many people end up in A & E because of—"

Her ringing phone cut off the lecture. Unexpected new irritating side of Nick. A person fell in the Thames one time and they were marked as a walking hazard, unsafe to operate moving machinery. Dashing in to grab her phone before it stopped, she glanced at the screen and didn't recognise the number. "Sabrina Carlton speaking." She smiled as she recognised the voice at the other end. "Oh, hi, Arthur, how are you?"

The elderly owner of The Toy Chest in Paddington spoke in his kind, roundabout way, and after a second or two, Sabrina gestured quickly at Nick, still standing in the doorway. He came in, brows lifted, and closed the door.

"Thank you so much, Arthur," Sabrina said after they'd chatted for a few minutes. "I'll come in tonight and pick it up. You're an absolute wonder."

She ended the call. "The sweetest old man in the world has managed to find me a Wibblet for Lizzy, which I'll collect tonight, and he has a friend with a toy store near York, which also still has one, that you can give to your brother for Pippi. The owner is holding it for us, so we can pick it up when we get off the Murder Train. We could just hire a car for an hour or two, then catch a normal afternoon train back to London. Two demonic creatures, two happy little girls, Father Christmas comes through. Sorted."

Nick pushed back his jacket and propped his hands on his waist. "I clearly wasted my time worrying about you on the skateboard. It wouldn't have dared bump you off."

"It's so nice we're finally getting to know each other properly."
Excerpt. © Reprinted by permission. All rights reserved.


Book Info:
Sparks fly when two feuding TV presenters are thrown together to host a live morning show in Lucy Parker's latest enemies-to-lovers contemporary romance.
He might be the sexiest man in London, according to his fan site (which he definitely writes himself), but he's also the most arrogant man she's ever met.
She might have the longest legs he's ever seen, but she also has the sharpest tongue.
For years, rival TV presenters Sabrina Carlton and Nick Davenport have traded barbs on their respective shows. The public can't get enough of their feud, but after Nick airs Sabrina's family scandals to all of Britain, the gloves are off. They can barely be in the same room together—but these longtime enemies are about to become the unlikeliest of cohosts.
With their reputations on the rocks, Sabrina and Nick have one last chance to save their careers. If they can resurrect a sinking morning show, they'll still have a future in television. But with ratings at an all-time low and a Christmas Eve deadline to win back the nation's favor, the clock is ticking—and someone on their staff doesn't want them to succeed.
Small mishaps on set start adding up, and Sabrina and Nick find themselves—quelle horreur—working together to hunt down the saboteur…and discovering they might have more in common than they thought. When a fiery encounter is caught on camera, the public is convinced that the reluctant cohosts are secretly lusting after one another.
The public might not be wrong.
Their chemistry has always been explosive, but with hate turning to love, the stakes are rising and everything is on the line. Neither is sure if they can trust these new feelings…or if they'll still have a job in the New Year.
Book Links: Book Links: Amazon | B&N | iTunes | kobo | Google |


Meet the Author:
Lucy Parker lives in the gorgeous Central Otago region of New Zealand, where she feels lucky every day to look out at mountains, lakes, and vineyards. She has a degree in Art History, loves museums and art galleries, and doodles unrecognizable flowers when she has writer's block.
When she's not writing, working or sleeping, she happily tackles the towering pile of to-be-read books that never gets any smaller. Thankfully, there's always another story waiting.
Her interest in romantic fiction began with a pre-teen viewing of Jane Austen's Pride and Prejudice (Firth-style), which prompted her to read the book as well. A family friend introduced her to Georgette Heyer, and the rest was history.
Website | Facebook | Twitter | Instagram | GoodReads |