Today it is my pleasure to Welcome author
Carmen Falcone
to HJ!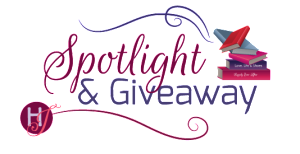 Hi Carmen and welcome to HJ! We're so excited to chat with you about your new release, Sold to the King!

Thanks so much for having me! Hi everyone 🙂

Please summarize the book for the readers here: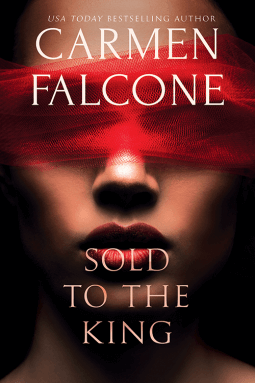 Sold to the King is a delicious erotic romance about a woman seeking revenge against the man who buys her virginity at a sex auction. The funny thing is, she's not mad at him for buying her virginity–she willingly sold it to be able to afford a detective and discover what happened to her mother. The gets mad at him when she finds out his true identity…

Please share your favorite line(s) or quote from this book:
"She's in the tub. Would you like me to get her?"
"No, thanks. I'll do that myself."
Please share a few Fun facts about this book…
I create a fictional kingdom
This is the second royal book I've ever written, and it's fun! 🙂
This is the second book in The Highest Bidder series
What first attracts your Hero to the Heroine and vice versa?
The heroine is so loyal, smart and caring, it's hard not to relate to her. And the hero is super hot but also carries a huge weight on his shoulders. Soon, he'll be crowned king and he vows to put his kingdom's needs above his own.
Did any scene have you blushing, crying or laughing while writing it? And Why?
This scene made me blush. They're having a pinic in the woods, and to distract him from getting too personal, she gets intimate with him for the first time.
Nassor held her chin up, giving her no choice but to stare into his eyes. "What are you thinking about?"
She cleared her throat. Shit. Do something. She slid a leg over his torso, straddling him. His rock-hard body felt stronger than ever. She wrapped her arms around his neck, reveling in the desire flashing in the depths of his irises. "I was thinking…you said I'd climb on your bed out of free will. What happens if I just climb on you instead?"
"We shall see," he said, his voice dropping an octave.
He placed his hand on the back of her neck, pulling her lips to his. She opened her mouth, and he took every bit she offered. Quickly, passion ignited in her core, spreading through her insides—making them sizzle. Burn.
With a groan, he thrust his fingers into her hair and pulled her to him with a possessiveness that made her squirm against him. They were in a perfect, sinful position, their bodies molding as the apex of her thighs rubbed onto his torso. God, this was…whatever guilt and insecurities had occupied her mind a moment ago, they dissipated from her completely.
He slipped his hands under the hem of her dress, fondling her legs and then her thighs. She quivered when he cupped her pussy, even through the fabric. The warmth of his strong, large hand seeped through the cotton, driving her wild for more. "Nassor," she called, urgency lacing her voice.
Swiftly, he flipped her to the ground and rolled on top of her. Her heart raced in her chest, pounding its way up her throat. He kissed her cheeks, then pushed down her dress, exposing her bra. He pulled the cup down, and her breasts spilled into view, a hot stir tingling behind her engorged nipples.
He flashed her a beam of approval, then dipped his head and lapped his tongue at her tits. She sucked in her breath, aware of each goose bump rising on her flesh. Without delay, he took her breast in his mouth, sucking it. A rush of arousal raced down her body, settling in between her legs, making her clit throb in anticipation.
"You're stunning, Isabela," he whispered when he switched from one breast to the other.
He continued licking her nipple with the tip of his tongue, earning more moans from her. When he slipped two fingers inside her panties, she arched toward his hand, needing more.
Fireflies flew around them, but the thumping of her heart surpassed their buzzing sounds. Growling, he parted her super wet folds with his fingers, taking her to a world much more exotic than the country she was visiting. She thrust her fingers into his hair, caressing his scalp, hoping she'd be a fast learner to give him the incredible sensations he showed her.
He lowered himself on her body until he faced her sex. She'd seen this kind of thing on HBO before, but to be on the receiving end? Her thighs clenched, but before she closed her legs, he held them, nudging them apart. "I'm about to eat your pussy. Any objections?"
Readers should read this book….
Because it's sexy, original, and will give you all the feels!
What are you currently working on? What other releases do you have in the works?
I'm working on the third installment of this series, out in June!
My next release is called Bad Intentions, the first in the Bad Housewives Club series. It's a sexy contemporary romance about a group of friends in their late twenties navigating.


Thanks for blogging at HJ!
Giveaway:

$10 Amazon GC!
To enter Giveaway: Please complete the Rafflecopter form and Post a comment to this Q:

What skill would you auction to protect a loved one?
Excerpt from Sold to the King:
She walked to the intricate podium stand where she'd seen the guest book at check-in. Back then, she couldn't flick the pages and search through a year's worth of signatures with Nassor next to her. Now, she'd come up with a stupid excuse and hope the bodyguard pegged her for some airhead tourist who enjoyed turning pages and learning people's names.
A couple of women talked in front of it, and she gently nudged them, whispering "excuse me."
When she glanced at the podium, the guest book was…missing.
Cold sweat sheened her palms. What? She looked for a sign explaining what had happened, but didn't find anything other than brochures crowding the shelves by the guest services booth. She walked up to the heavy, dark wood counter and signaled at the attendant. "Sorry, what happened to the guest book?"
The male attendant smiled. "Oh, we removed it because a tourist accidentally dropped some water and some pages got wet."
"I'd like to see it."
He fixed his glasses. "It's at the Royal Library now."
"That's inside the castle, right?"
"Yes, but the library is closed in preparation for the coronation ceremony. They need to switch the framed pictures inside, plaques to the name of the new king."
"I understand. Are you sure I can't take a peek? I'll be quick, I just really wanted to—"
"I see you have a bodyguard. You're the king's guest, is that correct? If you'd like, I can ask him—"
Izzy lifted her hands in denial. "No. That's fine, I don't want to bother him. I'll wait until after the coronation," she said, turning around. If anyone contacted Nassor about this, he'd wonder why she wanted to see the guest book so badly. She looked up at the ceiling and the curvy stairs leading to other parts of the castle. A diminutive red blink caught her attention.
Cameras. There were cameras strategically placed everywhere. If she wanted to go to the library unnoticed, she'd better scout for them to make sure she found a blind spot.
"Where to next, Ms. Lima?" the bodyguard asked behind her.
Determination flowed in her veins, hot and thick. The library being closed didn't stop her from taking pictures in front of it, did it? "Let's go for a walk."
***
"Thank you for talking to me, Your Highness," the employee whose nametag read Vadik said, bowing. "I won't take much of your time."
Nassor looked at the desk calendar. In less than twenty-four hours, he'd attend the crowning ceremony. He should focus on talking to the IT technician who'd begged Guban for a time with him to talk about an urgent matter, and not think about how delicious Izzy had felt in his arms the previous night.
How he had her, and how he lost her at the end of the night—she'd been able to put her hair down, but, for some reason he couldn't detect, she lifted her walls again after they had sex.
A part of him wondered what it'd be like if she wanted him without any money or transaction involved. His stomach clenched. What a stupid idea.
"Your Majesty?" The short, average-built man coughed.
Nassor gestured for him to sit across from him. "Go on."
Vadik sat on the oversize chair. Sweat covered his upper lip and forehead, and he fixed his square glasses. "I'm afraid we have a situation. Some members of royalty have been spending time online, using a secure network to meet women."
Ah. Nassor relaxed in his chair. He'd never be so carefree, but he understood the reason behind it—some men enjoyed chatting with women who had no idea about their position. Maybe it made them feel…different. "Dumb, but not illegal."
"Yes. Well, I came across some information—"
He opened the manila folder he was carrying, retrieved some pictures, then handed them to Nassor.
Nassor studied the photos of beautiful women, in all stages of undress, lying on a bed surrounding Rasheed, one of his uncle's oldest friends and longtime royal advisers. Nassor lifted the photograph, noticing the drug paraphernalia and the amount of empty bottles on the floor.
Frustration clogged his throat. He should fucking publish that picture online to embarrass the old man. "I'm sure his wives would be upset, but that's his personal life."
"Not if this was taken inside the castle, with drugs, using the contributor's money."
"How do you know?" He glanced at the picture again, recognizing the carving of the bed. Sometimes, after long meetings, senior advisers were allowed access to guest rooms to refresh themselves if they lived out of town. At least one of Vadik's claims is true.
The man shifted in his seat. "It's my job to keep the network secure."
"Do you have evidence he used the people's money to buy these drugs?"
"No, that's a guess."
Nassor rubbed the back of his neck. After a day full of meetings, this was the last thing he needed. Annoyance zapped down his spine. Rasheed had been irresponsible, and he'd deal with him after the coronation. But having an affair at your place of work—as bad as it sounded—didn't mean you'd stolen money from the company. Or, in this case, the kingdom. Nassor stared at Vadik, who had been quick to make claims. Was he looking for a job with the new administration? "What do you want?"
"What?" Vadik ran his fingers through his hair. "Oh. I didn't come here with this intent, Your Highness." He blushed. "I wanted to bring this subject to you and for you to do as you will. I promise I won't tell a soul."
"You're such a good Samaritan." Not a lot of those around these days. Nassor snorted. Ever since he'd become an official royal, old friends had come out of the woodwork for a chance in the spotlight. People whose names he didn't even remember, from parts of his life he'd rather forget, called and emailed. He hated being used.
"I just…" Vadik started, then cleared his throat and looked at him. "If you are grateful, there's one thing you can do for me. I understand you'll be choosing wives soon, and if I may, my sister Angelic may not come from nobility but she is a great—"
Nassor's blood pounded hotter. "Get out."
Excerpt. © Reprinted by permission. All rights reserved.


Book Info:
I'm less than a week away from being crowned king.
To celebrate my last days of freedom, I'm indulging in all kinds of hedonistic activities —including attending the coveted Virgin Auction.
When I see Izzy on stage, I forget where I am. She's gorgeous. I must have her. At any cost.
Even if only for three weeks.
Even if it can only ever be temporary.
And especially because it's the last time I can do something for myself and not what's best for my country.
I'm bound by duty and honor, but for the next few weeks I get to have my American cake and eat her too… one decadent bite at a time.
Book Links: Amazon | B&N | iTunes | kobo | Google |