Today it is my pleasure to Welcome author
Tara Taylor Quinn
to HJ!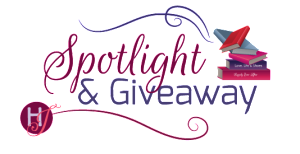 Hi Tara and welcome to HJ! We're so excited to chat with you about your new release, Her Detective's Secret Intent!

Thank you! I'm really excited to be back with you!

To start off, can you please tell us a little bit about this book?: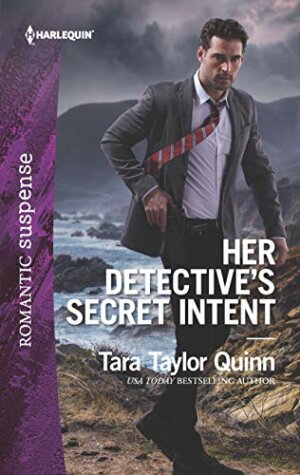 It's my 90th Book with Harlequin! And my very first published under the Romantic Suspense imprint! This story is signature ttq intense, emotional fiction all the way. It's the story of a detective who, as a young teenager, saw his sister die on what he considered his 'watch', and who has been privately commissioned by the State Fire Marshal to keep the man's daughter and her young son safe. And the story of a woman on the run who will protect her son at any cost, including changing her identity.

Please share your favorite lines or quote(s) from this book:
His raised eyebrow made her want to start kissing him again. His entire story…life got so unexpectedly ugly sometimes you needed to lose yourself in exquisite sensation just to survive.

Life wasn't fair. It was filled with tough choices.
And sometimes…miraculous moments, too.
What inspired this book?
As a child I witnessed a situation somewhat similar to the main situation in this book. I was there, first hand, and I've never gotten over it. For most of my life I avoided the distant family member involved, and a few years ago was in a situation where I was again in the presense of that person. As is my way, I had to write it to be able to find my peace. And to get to the happy ending.
How did you 'get to know' your main characters? Did they ever surprise you?
My characters always surprise me. And I get to know them by writing their books. I'm a panster all the way and I never know where the book is going. I start with a main idea, more like a main situation, and then sit down to write. Each day my people take me places I didn't necessarily expect. Each day they teach me things. Often times they lead me to gaping chasms out of which I don't think I can climb, and then step by step, they show me the way. I get that this sounds woo woo, but it's the absolute truth. It's matter of supreme trust. I trust them to show me the way. And, so far, they always have.
What was your favorite scene to write?
"If you had to pick your five favorite things, what would they be?"
"Why?" In jeans and a maroon short sleeved shirt, he looked at her with eyes wide behind his glasses. "You aren't going to make me give away more stuff are you?"
"I have no plans to pack up your stuff," she told him truthfully. "It's a game." For now. "I think I know what they are and I want to see if I'm right. Then you think of five of mine and see if you're right."
"That's kinda' a dumb game."
Probably. It was the best she could come up with in the moment.
"Tell me anyway," she said. Depending on what they were, she'd know to grab them if she had a chance in the event they had to leave.
Not that he could keep them long term. If they had to start new lives, everything would go. Or be buried somewhere, like her gold heart charm from Jeff.
But having them with him in the short go would help. She knew. Been there done that.
"My blue teddy bear, but don't tell Jimmy. Or anyone," Ethan said, his small face serious. He was watching out the front of the car like getting them home safely was his responsibility.
"This is our game, Sweetie. I don't tell anyone our private stuff."
"Not even Tad?"
"Nope, not even Tad." Though that was getting increasingly more and more difficult. It was breaking a part of her heart.
"Zoo Attack, that award I got at Charlies for winning skee-ball, my model car, and the M&M's from Easter that are still in the 'fridgerator."
Smiling, she said, "Ready for mine?"
"Wait." He frowned. A minute or so passed, and he said, "Okay, now I'm ready."
"The charm bracelet you gave me last Christmas, the picture you drew of us in pre-school that's in my bedroom, the clay bowl you made last year, pictures of you when you were a baby…"
"You said only five things. Pictures are more than five in one thing."
Smart boy. "Okay, the one with you in the little blue suit." Because baby pictures were things you could never replace. She'd cried so hard, leaving his newborn photos behind. And one of the first things she'd done as Miranda Blake was get photos done. He'd been three months then. "And for my last thiinngg…" The memory of making love with Tad Newberry. "My PA certificate."
"Oh, dang!" Ethan exclaimed, causing her heart to jump into hard thudding.
"What?"
"I got one wrong." Oh.
He was just so damned cute she couldn't help but adore him.
"Which one?"
"The certificate," he muttered, clearly disgusted with himself. "You hanged it and everything."
She hadn't expected him to guess it. But she was curious, "What was your fifth guess?"
"Me. I thought you'd choose me."
What was the most difficult scene to write?
I can't put the scene here, it would give too much away, but here's the line from it that was the hardest for me to write because I felt it so completely…
Sitting there, listening to him render her powerless, it was as though she'd become him.
Would you say this book showcases your writing style or is it a departure for you?
It's me all the way.
What do you want people to take away from reading this book?
That we all are equally strong. Even a smallish woman with no money has enough strength to fight the most powerful evils. She just has to believe in herself. And keep believing.
What are you currently working on? What other releases do you have planned?
I've got six books coming out next year and I'm working on the sixth one, now! All of the others are written and in:
January 2020, Colton's Unlikely Heir, Romantic Suspense
March 2020, The Baby Affair, The Parent Portal, Special Edition
April 2020, Her Motherhood Wish, The Parent Portal, Special Edition
June 2020, Where Secrets Are Safe Book #17
July 2020, The Parent Portal Book # 4
October 2020, The Parent Portal Book #5
Thanks for blogging at HJ!
Giveaway:

Three eBook copies of the first three books (total of nine books, three per winner) in this series! That's Wife By Design, Once a Family, and Husband By Choice. Readers will be able to see that the books stand alone!
To enter Giveaway: Please complete the Rafflecopter form and Post a comment to this Q:

What are you going to be doing with the rest of your day?
Excerpt from Her Detective's Secret Intent:
"We haven't had a meeting like this in well over a year," the counselor said, her blue eyes piercing. "What's up?"
"I've met someone."
"Ahhhh…" The woman smiled, her dark blond hair seeming to halo her expression.
"No…it's not like that," she said. "It's not…we're just friends. It's Tad Newberry. He's just visiting, as you know, but we've been spending some time together."
"I'm glad."
Yeah, well, she wasn't in need of a go ahead on that score, though she could understand Sara thinking she'd come for some encouragement. The woman knew she hadn't had a close personal relationship since Jeff.
"I keep having to bite my tongue not to tell him about my past," she said in a rush, feeling like a criminal for even having the thought. "I mean, you know him. You know we can trust him. Yesterday we took Ethan to the beach and got to talking and he told me some things about his past and I just…his sister was a nurse just like I was. He lost his mom young like I did. I understood and needed so badly to be able to tell him. And I couldn't." The words came pouring out of her. "I felt like I was short changing him. And me, too."
Putting down the pita she'd unwrapped, but no yet bitten into, Sara wiped her mouth. Put her hands on the table. The counselor knew trauma. Had lived through some pretty devastating stuff of her own. Which was part of what made her so supremely good at her job. She was also a natural calming influence.
Miranda didn't feel at all calm. More so when Sara met her gaze, her tone dead serious as she started to speak.
"I want to be able to tell you what you need to hear," she said. "But I can't, Miranda." Miranda, not Dana. Always. Sara knew her birth name. She'd never used it. Not once.
"For your own safety, and Ethan's, there can be no ties. None.
Excerpt. © Reprinted by permission. All rights reserved.


Book Info:
He's not the man she thinks he is…
And everything he knows about her is a lie!
On the run with her young son, Miranda Blake must stay off the grid. That means she can't tell her would-be protector why she's fleeing her secret past. Just the same, Detective Tad newberry can't tell Miranda why he's protecting her. Just as the two start falling in love, shocking truths explode their fragile trust.
Book Links: Amazon | B&N | iTunes | Kobo | Google |


Meet the Author: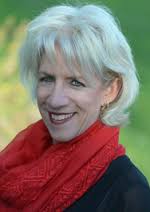 A USA Today bestselling author of 90 novels in twenty languages, Tara Taylor Quinn has sold more than seven million copies. Known for her intense emotional fiction, Ms. Quinn is a five time finalist for the RWA RITA Award and has appeared often on local and national TV, including CBS Sunday Morning.
For TTQ offers, news, and contests, visit http://www.tarataylorquinn.com!
Website | Facebook | Twitter | Instagram | GoodReads |