Today it is my pleasure to Welcome author
Marcie Shumway
to HJ!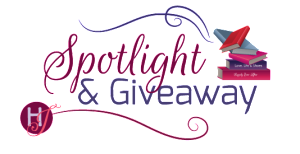 Hi Marcie and welcome to HJ! We're so excited to chat with you about your new release, Her Last Love (425 Madison Book 22)!

Hello all! Thank you so much for taking the time to learn about HLL.

Please summarize the book for the readers here: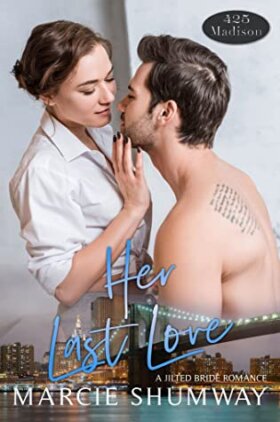 Reid Cunningham is a tattoo artist that comes from old money and women aren't on his radar. All of those that come around are only after him for his name. That all changes when she walks into his shop.
Katreana Edwards is not looking for a man after being left at the alter. She only wants to focus on herself and her job. Meeting him throws her for a loop that she never anticipated.
Can he convince her he isn't her ex? Will she share the secret that holds her back from her happy ever after?

Please share your favorite line(s) or quote from this book:
This is probably my favorite scene, it is Reid and Katreana's first date…
"Love what?" Reid asked, coming into the room, jacket dangling from the fingers of one hand and the other running through his hair in frustration.
"Audrey is going to let me sit in when she does the color on this tattoo."
His eyes came up to meet mine, and they twinkled.
"Oh?"
"Leave her be," Audrey got after him. "I like her."
I laughed, and Reid rolled his eyes at her.
"Cops are sitting out front," he let her know, coming over to put his hand on the small of my back and direct me into his space. "Have your client text you when she gets here and lock the door again behind her."
Audrey stood up, and I could see her mouth start to open.
"No arguments, Bella."
The endearment rolled off his tongue so quickly that my eyebrows shot up.
She nodded. "Thank you, Cunny."
Reid closed the door most of the way behind us, leaving it open just enough so he could hear Audrey if she needed him. I watched as he picked up the bag and started taking stuff out, putting containers on the table that I'd laid on when he'd done my tattoo. I must have had an expression on my face because when he looked at me, he put stuff down. When he started to move toward me, I took a couple steps back, unsure what his plan was.
Gently, he cupped my face. Searching my eyes before he moved again, he brushed his lips over mine sweetly. Watching me the entire time. I smiled.
"She's a lesbian."
I laughed. "I know."
"We good?"
"We're good."
While the date wasn't what I expected, it had been perfect. It represented Reid as a person. He was sweet, handsome, and protective. All traits that I could so easily fall for, the problem being I already was, and a big thing stood in the way of that. One piece of paper reminded me that I needed to stay at a distance.
Please share a few Fun facts about this book…
I had the synopsis down for this book part way through my writing of His Last Ride (my last 425 Madison book)
The title was a play off from His Last Ride, changing the main focus to the female main character
I listened to a lot of Brantly Gilbert playlists on Amazon Prime while I wrote this book (I may have also consumed a lot of chocolate)
Katreana is based off my best friend in both first name and occupation title
What first attracts your Hero to the Heroine and vice versa?
There is an underlying energy between them from the beginning.
Reid falls for her natural beauty and sweet personality. He is also attracted to the fact that she doesn't throw herself at him like so many others do.
Katreana finds that his looks pull her in first, then his caring nature. She can't fight the pull when she sees him interact with those he loves.
Did any scene have you blushing, crying or laughing while writing it? And Why?
This scene had me fuming. I wanted Reid to punch Travis from the moment that he opened the door without asking any questions, especially with his timing…
I pulled on my boxer briefs and leaned down to give her one more kiss. She tried to bring me back into bed, but I pulled away. Waggling my finger at her, I turned and made my way out to the kitchen. I whistled as I found a skillet, eggs, veggies, and sausage, the perfect makings for scrambled eggs. Once those were started, I hunted in the freezer and found hash browns. Preheating the oven, I turned down the eggs and stirred them.
Getting lost in the cooking, I almost missed the knock on the door. I turned off the eggs and slid the pan back, so they didn't burn. Checking the timer, I still had a few minutes on the hash browns. Perfect. I went to the door and opened it. I wasn't sure what I expected to find, but a man on the other side was definitely not it. He was clean-cut and vaguely familiar.
"Can I help you?"
"I'm here to see my wife."
Boom. It dawned on me why he'd looked familiar. This was Travis, Kat's ex. My back stiffened, and I went on alert. What the hell was he doing here?
"You have to show up to the wedding to get a wife," I growled.
Readers should read this book….
Readers should read this book if they are looking for a sweet, sexy love story. One about a woman that gets knocked down a couple of times, but refuses to give up, and about a man that loves deeper than he realizes he knew how to.
What are you currently working on? What other releases do you have in the works?
I am currently working on two different projects.
One is a secret that I can not yet disclose, but I can tell you that it is another series with a group of wonderful authors. I am so excited with the theme behind the stories and working on something set back in a small town. It is due to release in April 2021.
The other is the next book in my on-going series, The Comeback Series. Rick's book is next and I know many of my readers are dying to know what is in store for the youngest Hall brother. Let's just say he meets a woman that he has to fight to prove himself to and has to work extra hard to tear down her very tall walls.


Thanks for blogging at HJ!
Giveaway:

I will be giving away a $ 10 Amazon Giftcard and an ebook copy of His Last Ride!
To enter Giveaway: Please complete the Rafflecopter form and Post a comment to this Q:

I specialize, at least I feel I do, in small town romance. I've strictly stuck to contemporary romance, but what would you as a reader like to see me expand into genre wise?
Excerpt from Her Last Love (425 Madison Book 22):
A couple of hours later, we sat in chairs on Katreana's parent's patio. I nursed my only beer and watching again as my girl interacted with those around her. She leaned into her aunt as she said something, a smile on her lips. Both of them were filling their plates with fruit and cheese from platers that people brought. Most of those from the park were gathered and eating.
"She never looked with Travis the way she does with you," a soft female voice said from beside me.
I turned and found Katreana's mother sitting beside me. A smile on her face as she watched her daughter and her sister. I turned my attention back to them as well, grinning when Katreana flashed me a wink before shifting to her aunt again.
"Like that," her mother said. "She wasn't teasing or playful like that with him. With you, she holds nothing back."
"She's pretty amazing," I agreed.
"Be gentle with her heart," she warned.
"I'm not him," I let her know. "I don't plan on letting her out of my sight again."
She nodded appreciatively. When Katreana headed our way, her mother squeezed my arm and gave me a smile before getting up. Kat sat down and gave me a questioning look.
"Should I be worried?" she asked with a laugh.
"Nah." I shook my head. "Just getting the customary parental warning."
She rolled her eyes and offered her plate to me, popping a grape into her mouth. I took a couple crackers and a piece of cheese from her. We ate in companionable silence, people watching and laughing at some of the children's antics.
"Do you want kids someday?"
The question was out of the blue, but I guess I could see why she'd ask.
"Yeah," I nodded without hesitation.
"Do you want to get married?"
"Yep." I nodded with a smile this time.
She wasn't even looking at me, her face thoughtful, yet peaceful. Now was the time.
"Would you want to move in with me when Des's lease runs up?"
That question had her turning to me. Her eyes bright and wide. I almost wondered if I'd jumped the gun, but when she reached out to squeeze my hand and pull me to her for a kiss, I knew I was in the clear.
"Yes," she breathed against my lips.
Excerpt. © Reprinted by permission. All rights reserved.


Book Info:
Her Last Love
Reid
Women were not on my radar. My business was all
I needed.
Then she walked into my shop and changed all that with
one look.
How was I going to convince her I wouldn't
burn her like her ex?
Katreana
Men were not on my radar. After being left at the altar,
I realized I needed to focus on myself and my job.
Then he walked into the room, and everything shifted.
Could I trust him enough to share my secret and move on?
I guess only time will tell…
After all, 425 Madison is the perfect place to fall in love.
Book Links: Amazon | Google |


Meet the Author:
Marcie Shumway is a small-town girl, born and raised in Maine. She resides with her high school sweetheart on a family owned farm just miles from where she grew up. Her hubby and their four furbabies are her first loves, but they are followed closely by her writing, apple pie, and chocolate.
Marcie started writing short stories in middle school for her classmates to enjoy. They were always love stories with happy endings and spurred her dream of being a published author. Chasing that dream as an adult, she continues to write stories for her readers to love. An avid reader herself, Marcie thrives on the books of her favorite authors and when not writing, can be found curled up in her favorite spot with a good book in hand.
Website | Facebook | Twitter | Instagram | GoodReads |