Today it is my pleasure to Welcome author
J. Kenner
to HJ!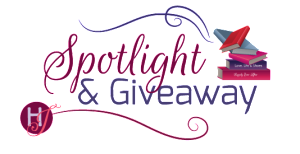 Hi Julie and welcome to HJ! We're so excited to chat with you about your new release, Hidden With You!

Thanks for having me!

Please summarize the book for the readers here: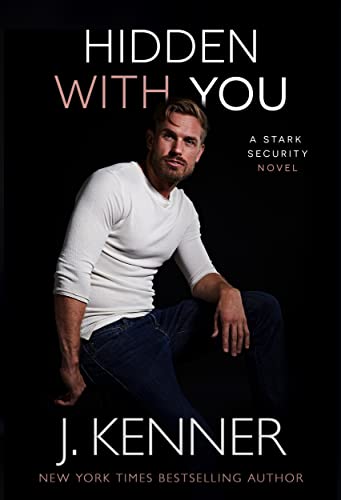 After his wife and daughter are murdered, Jasper Kent quits his job as an MI6 agent to become a paid vigilante killer, using the funds to finance his search for the man who murdered his family. When he gets a lead that his prey may be in the States, he joins Stark Security, hoping to use its resources to continue his search. His first assignment is to protect Zelda Clayton, a beautiful heiress and author twenty years his junior. He's unprepared for the intensity of their mutual attraction … and even more unprepared when he gets an unexpected message: Kill Zelda, and he'll give Jasper the identity of the man who killed his his family.

Please share your favorite line(s) or quote from this book:
"I dropped the rope, sir. I made a choice, and I dropped the rope."

OK, I know this only makes sense in the context of the book … but trust me, that is a tearjerker of a line!
Please share a few Fun facts about this book…
It has Stark World cameos, including a first peek at Jamie & Ryan Hunter's new house.
It teases Ollie McKee's story.
It sets up the first M/M book I've written, coming in 2023!
What first attracts your Hero to the Heroine and vice versa?
She sees his strength and his darkness … and he sees a beautiful woman, accomplished at a very young age, who seems damaged, broken, and wildly fascinating.
Did any scene have you blushing, crying or laughing while writing it? And Why?
"Did you change your mind?"

The words were simple, and she offered no explanation as to what she meant. But he knew. He heard the part she hadn't said: Did you change your mind about me? About what you want?

He started to say that he had. That she might be of age, but she was still far too young for him. But when he met her eyes, he saw pain. Before, on the patio, she'd seemed to glow with energy and exuberance, like the Fountain of Youth incarnate. Now it was if she'd shed a costume, her youth stripped away.

He saw darkness now. The weight of a life that overwhelmed the years she'd spent on this earth. She was older than her years, he thought. And maybe she was younger, too.
Readers should read this book….
if they want a suspenseful, sexy, and fast-paced romance between and older man and younger woman who are absolutely perfect for each other … if he doesn't kill her first.
What are you currently working on? What other releases do you have in the works?
I'm currently finishing up my next Demon-Hunting Soccer Mom book (How To Train Your Demon), then finalizing Simon & Francesca Murratti's Stark Security book, Charmed By You. After that, I'm working on Interview With The Billionaire, a special Stark release that will be coming out on January 1 in honor of the ten year anniversary of the release of Release Me, book one in the Nikki & Damien Stark saga.

Thanks for blogging at HJ!
Giveaway:

A print copy of Hidden With You (international is fine!)
To enter Giveaway: Please complete the Rafflecopter form and Post a comment to this Q:

This was my first romance with an age gap, and that has me thinking of tropes. Which tropes are your favorites?
Excerpt from Hidden With You:
He'd found her.

As if he'd spoken aloud, she looked up, her eyes locking on his. At first, there was no expression on her face. She simply took him in. He felt his body stiffen, as if preparing for a blow.

But then she smiled, that simple movement of her lips making her radiant. He relaxed, soaking in the warmth of her silent invitation as he moved to the door and slowly pushed it open.

He let it close behind him, his body adjusting to the warmer temperature and increased humidity. It was like stepping into an erotic fantasy, lost in a tropical paradise with a beautiful woman he craved.
Woman.

He paused, the word haunting him. She couldn't be much more than twenty-two. Maybe twenty-three. A girl, not a woman. At least not compared to him. He'd turned forty-four last week, so what the hell did he think he was doing fantasizing about this girl? This kid.

He'd seen her youth the first moment he'd glimpsed her, the girl in gold. He'd seen it, and it hadn't mattered. He'd only seen her. Only wanted her. 
But now, here in this fairytale world, what he craved seemed ridiculous. Wrong, even. She looked like an innocent princess sitting outside the castle. And he was hardly Prince Charming.
Excerpt. © Reprinted by permission. All rights reserved.


Book Info:
He was hired to kill her. He never expected to fall in love with her.
Former MI6 agent Jasper Kent gave up being a good man when his wife and daughter were murdered. Now, he's a paid assassin for the highest bidder, using the payouts from his underworld contracts to fund his search for the man who killed his family. He gets the break he desperately craves when he's invited to join Stark Security, a legitimate organization that knows nothing about his deadly side hustle, but provides the cover he needs for his private missions.
Then he hits the jackpot — kill the woman he's been assigned to protect, and his payment will be the identity of the man who murdered his family.
Heiress and rising author Zelda Clayton has spent her young life projecting a bubbly personality while putting all her fears and doubts onto the pages of her novels. She's certain that if she shows her darkness, she'll be abandoned once again. Now, the pulse-pounding attraction between her and the older but devastatingly gorgeous bodyguard Jasper Kent is off the charts, and she's terrified he will leave, too, breaking her heart right as she's falling in love with him.
But a broken heart may be the least of Zelda's worries…
Book Links: Amazon | B&N | iTunes | kobo | Google |


Meet the Author:
J. Kenner (aka Julie Kenner) is the New York Times, USA Today, Publishers Weekly, Wall Street Journal and #1 International bestselling author of over one hundred novels, novellas and short stories in a variety of genres.
JK has been praised by Publishers Weekly as an author with a "flair for dialogue and eccentric characterizations" and by RT Bookclub for having "cornered the market on sinfully attractive, dominant antiheroes and the women who swoon for them." A six-time finalist for Romance Writers of America's prestigious RITA award, JK took home the first RITA trophy awarded in the category of erotic romance in 2014 for her novel, Claim Me (book 2 of her Stark Saga) and another RITA trophy for Wicked Dirty in the same category in 2017.
In her previous career as an attorney, JK worked as a lawyer in Southern California and Texas. She currently lives in Central Texas, with her husband, two daughters, and two rather spastic cats.
Stay in touch! Text JKenner to 21000 to subscribe to JK's text alerts.
Website | Facebook | Twitter | Instagram | GoodReads |