Today it is my pleasure to Welcome author
Alyson McLayne
to HJ!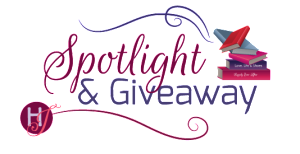 Hi Alyson and welcome to HJ! We're so excited to chat with you about your new release, Highland Captive!
Please summarize the book for the readers here: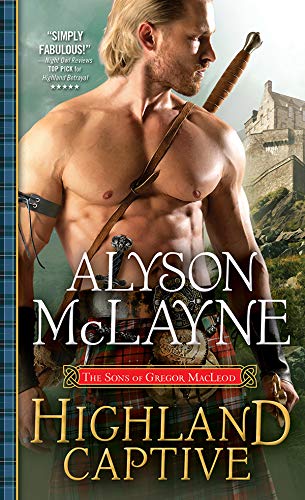 Laird Gavin MacKinnon is a changed man—and not for the better. Ever since his young son, Ewan, disappeared two years ago, Gavin has grown callous and bitter. Scouring the countryside, his search leads him to a mysterious woman who maintains the boy is hers. He decides to take them both and ask questions later.
Deirdre MacIntyre will go with the brooding laird if it will keep her son safe. Gavin has to admit that the beautiful lass has a bond with Ewan, and things aren't adding up. When Deirdre's clan comes to claim her under threat of war, Gavin has a choice to make: fight for her or let her go.

Please share the opening lines of this book:
All right! Here we go… the first three lines of HIGHLAND CAPTIVE:
Deirdre MacIntyre leaned back against the tent pole and tried to take ten slow, steady breaths—a trick taught to her by her old nursemaid—but nothing worked to calm the panic and dread welling up inside her.
His eyes.
She pressed her fist to her lips to stop their trembling and again peeked around the tent flap into the crowded market.

Eeek! Poor Deirdre. Are you nervous for her? Are you curious about what's upsetting her? Are you wondering who his eyes belong to, and what's so frightening about them?

I hope so!

Imagine if your mostly-absent husband gave you his bastard child and asked you to raise him. You adored the lad from the first moment you saw him, and you've since devoted your life to being a loving mother. But then you meet a man, possibly a cruel man, who has the exact same eyes and face as your son, and you fear you've been lied to. Worse, you fear you may lose your child forever.

Deirdre MacIntyre has one good thing in her life, one thing to live for: her son, Ewan. The bairn may not be hers by birth, but he's hers by heart and soul. For the first time in her life, she has someone to love who loves her back. So when she meets Gavin MacKinnon and sees the spitting image of her child in his pitiless face, she knows two things: her wee lad will not be raised by an uncaring family like she was, and she will become a lioness rather than a mouse to protect him.

After attacking the MacIntyre castle and rescuing his son, Laird Gavin MacKinnon kidnaps Deirdre in retaliation—and also because his child won't be separated from her. Back on MacKinnon land, Gavin hopes to wean his boy off the interloper and expose her for the villain she really is. But when Deirdre fails to turn into a monster, Gavin slowly comes to accept that not only was she his son's savior, but she may be his as well.

As Deirdre gets to know Ewan's family, she realizes they're not as bad as she feared and is fascinated by the way they love one another despite their flaws—something that was sorely lacking in her family. Gavin in particular intrigues her, and she finds herself less afraid and wanting something more from him every day…

Now, Gavin must find a way to contravene the laws of Church and King and stave off a war with two other clans to save the woman who's become his, and his son's, everything.

So, did you get all that from just three little lines, lol? Obviously not, but you knew something was coming, and it was going to be a big something that shook Deirdre to her core.


Thanks for blogging at HJ!
Giveaway:

Paperback copy of Highland Captive (The Sons of Gregor MacLeod) by Alyson McLayne
To enter Giveaway: Please complete the Rafflecopter form and

Leave a comment with your thoughts on the book…
Meet the Author: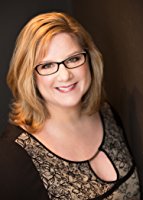 Alyson McLayne is a mom of twins and an award-winning writer of contemporary, historical and paranormal romance. She has been nominated for several Romance Writers of America contests, including The Golden Heart, The Golden Pen, The Orange Rose, Great Expectations, The Molly's and The Winter Rose. She lives in Vancouver, Canada. Visit her at www.alysonmclayne.com, www.facebook.com/AlysonMcLayneon Facebook or @AlysonMcLayne on Twitter.