Between the Lines by Lauren Hawkeye (HQN) is a steamy second chance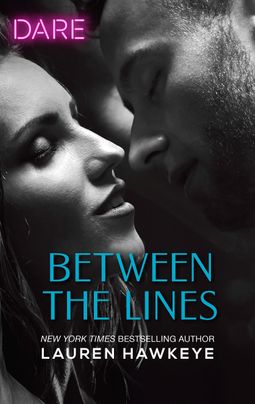 romance for a kink writer and a dating app developer looking for a way to combine business and pleasure.
Jo and Theo were high school sweethearts who, once they were both eighteen, started a sexual journey together. But young love and hormones aren't enough to keep people together who have different career directions and once they broke up, Theo left town. He's back now, and he and his partner who are running a new dating app are interested in hiring the writer of sexy kink themed articles to help with publicity. To Theo's surprise, 'JoJo Kink' is none other than his ex-girlfriend!
A chance encounter where Jo witnesses Theo in a not so private moment with another woman is her announcement that Theo is back in town. And when she meets him in person again and discovers he's the one who wants to hire her for her writing skills, she isn't sure what to do. Their breakup broke her heart, and having him back in her life will remind her of the tough times – but also all the sexy times they shared. The attraction between them is as strong as ever, and they soon take advantage of it to explore some things that interest them both. But good sex isn't enough to heal a broken heart. Are they willing to forgive each other for past hurts and try again?
This steamy romance is part of a series by the author with four sisters, Amy, Jo, Meg and Beth that resembles Little Women by Louisa May Alcott except in a modern and decidedly more R-rated version. Beth's story was Playing Dirty and now we have Jo's tale. Like that story, kink plays a definite role, though Jo's done a lot more writing about it than actually experimenting with it. Since Theo left she hasn't had any satisfying sexual encounters but seeing him with another woman lights up all her senses.
While Theo and Jo never had any problem connecting sexually, it wasn't enough to keep them together because they were young and not skilled at communicating. Now that they are older they are still able to connect in the bedroom (and figure out what kinks they both like) but like before, they won't succeed in a relationship if they don't start to share things with each other. Eventually they figure things out and get their happy ending. I enjoyed seeing Jo and her sisters who share everything with each other (and still have a great relationship with their mom) and also seeing Jo and Theo work things out. Jo did the right thing when she broke off her relationship with Theo when they were younger, and he had to prove that he respected her and her career for them to move forward. It's an enjoyable and sexy read.
Book Info: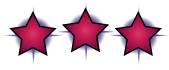 Publication: Jul 01 2019 | Harlequin Dare |
As "Jojo Kink," writer Jo Marchande lives an exciting, sexy life filled with wicked adventures that she shares with her readers. The unsexy truth, however, is that Jo can't remember the last time she experienced anything remotely naughty. Well, except for those hot, needy nights with Theo all those years ago…
Then—out of sight and flushed with aching heat—Jo witnesses an illicit encounter featuring none other than Theo Laurence. The same boy she once loved, only now a gorgeous, hard-bodied man filled with raw sensuality. But Jo isn't quite as hidden as she thinks…
Now Theo is offering Jo the two things she wants most—a big break for her writing career and a chance to experience all the sexy, kinky things she's merely written about. With every searing touch, Jo is beginning to realize exactly why only one man has ever been able to unlock her desire. Why only Theo can make her burn with need…
And that letting Theo in might give Jo the naughty experience she craves…at a cost she never imagined.