Today it is my pleasure to Welcome author
Emmy Grayson
to HJ!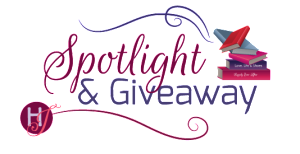 Hi Emmy and welcome to HJ! We're so excited to chat with you about your new release, His Billion-Dollar Takeover Temptation!

Hi, romance readers!

Tell us about the book with this fun little challenge using the title of the book:
The title is a little long, so I picked my favorite word for this fun challenge!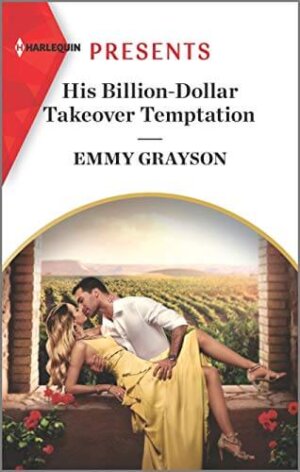 T is for tender.
E is for enchanting.
M is for merlot.
P is for polvorones.
T is for tantalizing.
A is for Alhambra
T is for thrilling.
I is for intense.
O is for opulent.
N is for New York.
Please share the opening lines of this book:
The towers and high rises of New York City glittered against the backdrop of a darkening summer sky. Adrian Cabrera raised his glass of merlot to his lips and took a long drink, soaking in the sight of the metropolis from the second-floor balcony in the crowded Grand Ballroom of the Kingsworth Hotel.
The view was a preferred distraction compared to the vapid comments coming from the woman plastered against his side.
Please tell us a little about the characters in your book.
Adrian Cabrera is the oldest of the famous Cabrera brothers, the heirs to the multi-billion dollar Cabrera business empire. Adrian heads up the family's international wine business. He's brooding, in-control and has no time for games or pleasure unless it's penciled into his schedule. So when Everleigh Bradford, the free-spirited daughter of the man whose winery Adrian is purchasing, challenges him, Adrian's world is turned upside down. Everleigh has known heartache after heartache, and the prospect of losing her family's winery
Please share a few Fun facts about this book…
The palace complex of Alhambra is a real historic site in Granada, Spain and is over 1,000 years old. When I was researching the palace, I came across a tale about star-crossed lovers who used to meet in one of the garden courts. A sultana met her love, a knight, in a court with verandas full of cypress trees, hence the name "Court of the Sultana's Cypress Tree." Unfortunately, the legend also says the lovers were discovered and the knight and his family perished because of his romance.
What first attracts your Hero to the Heroine and vice versa?
Adrian is first attracted to Everleigh's boldness in approaching him at his wine release party, as well as her attention to the one detail he shares of himself; the cookies he included in honor of his grandmother.
Everleigh, despite her best intentions, is first attracted to Adrian during their first sensual dance at his party in New York.
The First Kiss…
Their first kiss takes place in the dark, intimate confines of the Bradford family wine cellar.
"Adrian released her wrist and she sucked in a breath. A second later his palm cupped her cheek. Before she could stop herself she leaned into the caress as a breathy sigh escaped her lips. How could one simple touch be so soothing and yet spark so much want inside her?
His eyes flashed hot in the dim light.
Before she could say anything, he lowered his head and captured her mouth with his.
Oh my."
If your book was optioned for a movie, what scene would you use for the audition of the main characters and why?
The dance scene! I'm a sucker for dance scenes, from Harry and Juno's tango in "True Lies" to Phillip and Anne's trapeze-choreographed spins in "The Greatest Showman."
"'Fine,' she ground out. 'Let's dance.'
Ignoring the satisfaction in his eyes, she accepted his outstretched hand. His fingers curled over hers and she sucked in a deep breath. Her gaze met his and she saw it, the same unexpected, raw desire.
This is not a good idea. Never had someone just holding her hand inspired the type of lust that now pulsed beneath her skin as he guided her towards the dance floor. Her heart thudded like she was a teenager going to prom.
Relax. Relax and breathe. She was a grown woman in a crowded ballroom dancing with a man and discussing business. There was absolutely no need to be acting like a love-struck fool.
He turned and placed one hand on her bare back. She arched forward, his fingers like flames against her skin.
How could she relax when she had just walked straight into the lion's den?"
If your hero had a sexy-times play list, what song(s) would have to be on it?
"Pillowtalk" by Zayn. It's so dark and sultry and intimate, which is Adrian to a T.
If you could have given your characters one piece of advice before the opening pages of the book, what – would it be and why?
Let go of your past pain and embrace the beauty in people changing and growing. Fun fact: my husband, Mr. Grayson, is also my ex-husband. Had we both not let go of the pain from our first marriage, we wouldn't be happily remarried with a baby boy!
What are you currently working on? What are your up-coming releases?*
I'm currently working on the third book in the Cabrera Brothers trilogy and plotting out a royal duet, all for Harlequin Presents. The middle brother, Alejandro, and Calandra's romance is coming out with Harlequin Presents this fall, and the youngest, Antonio, and Anna's romance is coming out early 2022. I'm so excited and grateful to be writing for Harlequin Presents!

Thanks for blogging at HJ!
Giveaway: I'm excited to host an international giveaway for this awesome prize pack:
-Signed copy of "His Billion-Dollar Takeover Temptation"
-$10 gift card for Powell's Books, the world's largest independent bookstore that ships worldwide
-Illustrated bookmark by Plum Tree Illustration from Etsy
To enter Giveaway: Please complete the Rafflecopter form and Post a comment to this Q: Everleigh has dreamed of traveling the world for years, but something has always held her back; her mother's passing, her father's illness. Even though the circumstances frustrate her, Adrian's involvement in the sale of her family's winery spurs her to finally travel.
If you could travel anywhere in the world, from down the road to the other side of the globe, where would you go and why?
Excerpt from His Billion-Dollar Takeover Temptation:
Adrian pulled alongside her, keeping pace with Paris, and rolled the window down.
"Miss Bradford."
"Cabrera." She inwardly winced at the rudeness in her voice. It wasn't fair to focus her anger on Adrian. By all accounts, her dad was the one behind this whole mess. Knowing this, however, didn't dispel her antagonism. Adrian was still a snobby elitist who had been born with a silver spoon in his mouth. Plus, this ride had been her time to gather her thoughts, to relax before attempting to talk to her dad again. How the hell was she supposed to calm down with Adrian's dark gaze piercing through the armor she'd spent all morning piecing back together after their erotic dance?
"Are you lost?"
His lips quirked.
"I came to see you."
Shock rendered her speechless, followed by a warmth that spread from her chest to her limbs and left her feeling a little lightheaded. She blurted out the first thing that came to mind.
"Why?"
"And your father."
Her eyes narrowed. Of course. "To tell him you'll be canceling your purchase of Fox since there's another interested buyer?"
A scowl marred his chiseled features. "Forget it, Miss Bradford. You do not want to come between me and something I want."
Before she could retort, a loud bang rent the air and sent Paris skittering several paces to the left. Adrian slammed on the brakes as Everleigh pulled Paris to a halt, her heart pounding in her chest. She looked up, but no rain fell.
A string of fiery Spanish drew her attention back to the Porsche and the rapidly deflating front tire.
Everleigh couldn't stop herself. She threw her head back and laughed.
Excerpts. © Reprinted by permission. All rights reserved.

Book Info:
In debut author Emmy Grayson's sexy workplace romance, will the Spanish CEO be able to resist giving in to desire?
He will claim her company
But can he claim her, too?
Everleigh Bradford won't simply hand over control of the family vineyard she expected to inherit. She's lost too much already. If she must confront internationally renowned new owner Adrian Cabrera, she will! Even if she has to fight her red-hot response to the brooding Spaniard.
Bringing Everleigh home to Grenada to prove he'll protect her heritage is essential to their working relationship—but it's dangerous. Innocent Everleigh is intoxicating. And she deserves everything that Adrian's past and his iron self-control won't let him give her. No matter how tempting it is…
Book Links: Amazon | B& N |


Meet the Author:
Emmy's interest in romance can be traced back to her love of Nancy Drew books, when she tried to solve the mysteries of her favorite detective while rereading the romantic chapters with Ned Nickerson. Fast-forward a few years when she discovered a worn copy of "A Rose in Winter" by Kathleen Woodiwiss on her mother's bookshelf, and she was hooked. Over 20 years later, Harlequin Presents made her dream come true by offering her a contract for her first book.
When Emmy isn't writing or reading, she's chasing around her baby boy, feeding her menagerie of fur babies or carving out a little time on her front porch with her firefighter hubby.
Website | Facebook | Twitter | Instagram | Goodreads |