Today it is my pleasure to Welcome author
J. Kenner
to HJ!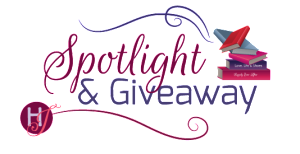 Hi Julie and welcome to HJ! We're so excited to chat with you about your new release, Memories of You!

Hey everyone! I'm so excited to have Abby and Renly's book for you! Renly is new to Stark World, but Abby has been Nikki Fairchild Stark's assistant (and now partner) for years, and I've been DYING to give her a story of her own! I hope you enjoy!

Please summarize the book for the readers here: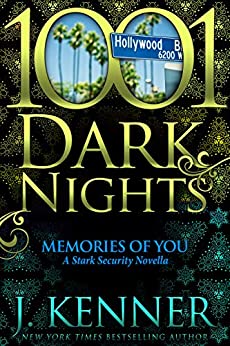 I love this second chance romance between a former Navy Seal who just left work as a Hollywood consultant to join Stark Security. He's barely started there when he learns that Nikki's partner, Abby, is being stalked. The best part—they were childhood besties, and he was her very first crush!

Please share the opening lines of this book:
"I'm being paranoid," I say as I walk down Wilshire toward Java B's, a local Los Angeles coffee house that recently opened up in Santa Monica, right near my new office. "They were probably just wrong numbers, right?"

"Sure, Abby," Lilah says, the sarcasm coming through my earbuds loud and clear.
Please share a few Fun facts about this book…
The working title was Bestie-Crush-Smooch, which came from a conversation with my youngest daughter about how I was writing a book about a girl who has a crush on her best friend and then grows up to fall in love with him. The kid knows how to get to the heart of things!
Please tell us a little about the characters in your book. As you wrote your protagonist was there anything about them that surprised you?
I didn't know anything about Renly's family life when I sat down to start writing this book, which was unusual for me. It was especially unusual since what happened with his family really informs his fears regarding relationships and getting close to Abby. I don't want to give anything away, but I love the way it all flowed so organically. That kind of thing is the magical writing moments I love!
If your book was optioned for a movie, what scene would you use for the audition of the main characters and why?
I like this one because it runs the gamut of emotion from fear to joy:
Renly raced to the scene behind Nikki and Damien, the rumble and roar of his 2019 Ducati Panigale surrounding him. The sound was loud, almost numbing, but it damn sure wasn't enough to erase the worry that was crawling through him like a parasite.

What the hell had happened to Abby?

He wished he'd asked for the address. Damien Stark knew how to handle that Bugatti, and he was definitely pushing the speed limit, but Renly would have left him in the dust by now if he only knew where they were going.

One turn, then another, and too many damn stoplights, and all the while his mind was spinning with fear.

In the end, the ride took less than ten minutes, but it felt like an eternity. Then, when he saw her standing there by a little blue Fiat that was so very Abby, he actually had to take a moment to breathe, shocked by not only the intensity of his relief, but also by the flood of joy that burst through him simply from seeing her again.

Nikki was already at her side, having tumbled out of the Bugatti the moment it stopped, and Damien was just a few steps away.

Renly, however, felt frozen.

She was okay.

He let the words roll over him, shocked by his intense visceral reaction, though he knew he shouldn't be. Abby had been his rock when his mother had lost her hearing, and then again when his father had packed up and moved out, hauling his ass to New York.

So yeah. Abby was important to him. Of course he was relieved.

He was also stalling, he realized, though he wasn't sure why.

Except, of course, that was a lie. It had been over a decade since they'd seen each other, and yet he would have recognized her anywhere. Her wide eyes and blond curls. That sweet mouth that he remembered in a smile but was now curved into a frown as her teeth worried her lower lip.

Over the years he'd gone so far as to pick up the phone to call her, only to put it down again when he realized that he was calling because there was shit in his life he wanted to talk through—and why the hell would he think she'd appreciate him dumping that in her lap without even a Christmas card during the passing years?

She'd remained in his mind and his heart, the only close female friend he'd ever had in his life. Even Tascha, who'd gone side by side with him into combat and for whom he'd put his life on the line, had never gotten close enough to see the childhood demons that had formed the man. And that still tormented him.

Abby had, and maybe it made him a damn pussy, but if she didn't recognize him, it was going to be like a goddamn knife to the heart.

Fuck it.

He got off the bike and hurried toward them, pulling off his helmet as he went. Abby was shaking her head, hovering near the driver's door as Nikki said something soothing.

Then she stopped, her head turning as her eyes went wide. Then she squealed and sprinted toward him, her arms wide as she threw herself at him, crying out, "Renly!"

He caught her and spun her around, all the time feeling like a damn idiot. This was Abby, after all.

So what the hell had he been worried about?
What do you want people to take away from reading this book?
The power of friendship, both platonic and romantic.
What are you currently working on? What other releases do you have planned?
I'm doing final edits on Royal Cocktail, a story about a bad boy prince and the woman with whom had a college fling—only she didn't know who he was. Now he's back — and she's not the kind of woman who wants to be in the spotlight. Can they have a second chance at love despite fear and duty?
I'm also working on Enchant Me, the upcoming seventh full-length novel in my Stark Saga featuring Nikki and Damien … and OMG there is STUFF happening!
Finally, I'm setting up some stories for Kindle Vella, which should be launching in the next few months! Be sure to subscribe to my newsletter so you don't miss those!

Thanks for blogging at HJ!
Giveaway:

A signed print copy of Shattered With You, the first book in the Stark Security series! (US only, please)
To enter Giveaway: Please complete the Rafflecopter form and Post a comment to this Q:

I love writing second chance romances — what are your favorite tropes?
Excerpt from Memories of You:
I head toward a self-serve car wash not far from my place, and he follows me there on his bike. I keep sneaking looks at him in the rearview mirror as we drive, still not completely able to believe that Renly's back in my life.

The thought brings me up short, and I wonder if he really is. Back, I mean. After all, while our few moments on the street were full of excitement and adrenaline, it may turn out that we don't have a single thing in common. He may end up at my house, and all we'll have between us is some horrible, lingering silence.

Dear God, I hope not. Because right now, I'm buzzing with happiness from seeing him again. And I really don't want that feeling to end.

I turn into the car wash lot, then pull into one of the little stalls. I take a deep breath before I kill the engine to center myself. No matter what happens, it's good to reconnect with him. And so long as I keep reminding myself of that, everything will be fine. It's all about managing expectations, after all, and I do that every single day with clients.

In the rearview mirror, I watch as he gets off the bike, then walks toward me across the lot. I get out and meet him at the rear of the car.

"I haven't got a single quarter," he says. "Do you?"

I laugh. "Not a one. But I do have a credit card." I'm about to walk over to that side and start the system running, but he gets there first, sliding in his card and then grinning at me as the machinery starts rumbling.

This particular car wash has a hose on each side of the stall. I've always assumed that was so that you don't have to drag a dirty hose over your newly cleaned half in order to wash the other side. Now I consider another purpose.

Renly apparently has the same thought, because I see the gleam in his eyes as he goes to the far side, then grabs the coiled hose, his hand poised on the nozzle.

"Don't you even think about it," I say, going for my own hose.

His eyes widen, all innocent and guileless. "I don't know what you're talking about."

I burst out laughing. Then, still laughing, I pull the trigger on my own hose and spray him, accidentally getting him full-on in the crotch.

"Seriously?" he says. "Sweetheart, you are so going to pay for that."

"Phhbbt." I dance away from the spray he aims at me.  "I would have thought someone in the military would have a faster reaction time."

He aims again, and this time manages to completely soak the T-shirt I'd worn to work this morning. "Hey!" I protest. "This is a genuine discount bin Old Navy T-shirt. How dare you defile it?"

"Well, it fits you very nicely," he says, letting his eyes skim over me in what I know is an exaggerated leer.

I glance down, realizing that since I knew I was going to be the only one in the office today, I hadn't bothered to wear a bra. That's something I can usually get away with, but in a wet T-shirt, even my barely-B-cup breasts look pretty perky.

I roll my eyes. "Perv."

"I apologize for nothing."

"Behave," I order, then point to the Fiat's hood. "And clean."

He does, this time aiming the spray so that it doesn't splash goo on me. I join in from my side, and soon enough we've not only eradicated the fake blood but have thoroughly cleaned the entire car.

He steps back, looking it over like a foreman on an assembly line before meeting my eyes over the roof. "Do you remember all those times we'd run around in your backyard, me with the hose from the back of the house, and you with the one from the side?"

"I nailed you almost every time," I say.

"Like hell you did. I let you get away with it. I'm a year older than you, remember? I had to watch over you. Be careful not to bruise that fragile child's confidence."

I make a face. "A week," I say. "Our birthdays are only one week apart." December and January, true, but still only a week.

"It is what it is. Two different years. I'm clearly older and wiser."

"Wiseass, I think you mean."

"Well, that's true enough," he says, then shakes his head.

"What?"

"I just…I just can't believe it's been so long since we talked."

My whole body seems to go soft. "I know. Me too."

For a moment, silence lingers. Then, just before it gets weird, I clear my throat. "Right," I say. "So, um, we should probably get to my house. I could use some dry clothes." I grimace. "I'm sorry I sprayed you. I didn't even think about the fact that you probably don't keep a change of clothes folded up somewhere on your bike."

"If you have a dryer, I think we'll be just fine."

"Right," I say, trying not to blush as I think about what he's going to wear as his clothes are spinning. "I'm a full-service hostess. I'll even wash them for you if you want."

"I never turn down a free wash," he says with such mock seriousness I start laughing all over again.

I get myself under control, then clear my throat. "Okay, let's go."
Excerpt. © Reprinted by permission. All rights reserved.


Book Info:
From New York Times and USA Today bestselling author J. Kenner comes a new story in her Stark Security series…
Hollywood consultant Renly Cooper is fed up with relationships. His recent breakup with a leading lady played out across the tabloids, and the former Navy Seal is more than ready to focus on his new position as an agent at the elite Stark Security agency. He's expecting international stakes. Instead, his first assignment is to protect one of Damien Stark's friends from a stalker. A woman who, to his delight, turns out to be one of his closest childhood friends.
After a foray into online dating puts tech genius Abby Jones in danger, she needs a bodyguard, and her business partner, Nikki Fairchild Stark, enlists help from Stark Security. When the assigned agent turns out to be her best friend from junior high—and her first crush—she's thrilled to discover he's even more delicious now. She hopes one sexy night can turn into more, but Renly is firmly in the friends-with-benefits camp.
As the threat to Abby increases, she tries to keep her growing feelings for Renly at bay. But as the sparks between them burn even hotter, can they go from friends to lovers when the first order of business is simply to keep Abby alive?
Book Links: Amazon | B&N | iTunes | Kobo | Google |


Meet the Author:
J. Kenner (aka Julie Kenner) is the New York Times, USA Today, Publishers Weekly, Wall Street Journal and #1 International bestselling author of over one hundred novels, novellas and short stories in a variety of genres.
Though known primarily for her award-winning and internationally bestselling romances (including the Stark and Most Wanted series) that have reached as high as #2 on the New York Times bestseller list and #1 internationally, JK has been writing full time for over a decade in a variety of wide variety of genres.
JK has been praised by Publishers Weekly as an author with a "flair for dialogue and eccentric characterizations" and by RT Bookclub for having "cornered the market on sinfully attractive, dominant antiheroes and the women who swoon for them." A six time finalist for Romance Writers of America's RITA award, JK took home a RITA trophy in 2014 for her novel, Claim Me and again in 2017 for her novel, Wicked Dirty.
In her previous career as an attorney, JK worked as a clerk on the Fifth Circuit Court of Appeals, and practiced primarily civil, entertainment and First Amendment litigation in Los Angeles and Irvine, California, as well as in Austin, Texas. She currently lives in Central Texas, with her husband, two daughters, and two rather spastic cats.
Website | Facebook | Twitter | Instagram | GoodReads |