Today it is my pleasure to Welcome author
Kate Stacy
to HJ!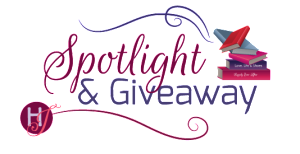 Hi Kate Stacy and welcome to HJ! We're so excited to chat with you about your new release, Then I Saw You!
Hey, y'all!
Tell us about the book with this fun little challenge using the title of the book: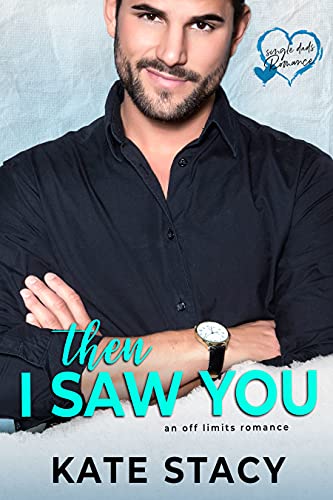 T is for…two unlikely people finding love.
H is for…happily ever after.
E is for…emergency room meet cute.
N is for…NICU nurse.
I is for…insecurities and fears.
S is for…small town love story.
A is for…all the angst.
W is for…wanting someone you can't have.
Y is for…yearning for more out of life.
O is for…off limits romance.
U is for…unexpectedly becoming a father.
Please share the opening lines of this book:
Having no real interest in my meal, I push the pasta around my plate, wishing I could be anywhere but here.
These dinners get more and more awkward every month.
"Big plans for your birthday?"
Please tell us a little about the characters in your book.
Marshall Knight is the hero. He's a hot firefighter and he loves the single life. He's a good guy—not cocky or arrogant—he just prefers to keep his circle small and doesn't want long-term attachments.
Kaitlynn Bennett has a tragic past and prefers to keep to herself. Her kind and caring nature makes her the perfect nurse. She's beautiful, but scarred—physically and mentally—and doesn't believe anyone could love her.
Please share a few Fun facts about this book…
My Facebook reader group helped choose many of the details in the book, like the main characters' names and professions. They chose the baby's name and gender. They also decided on how the hero and heroine would meet.
The silly names I use to describe baby AJ passing gas were all suggestions from my kids.
There are cameos from a couple of my other characters in this book. Ryan (the police officer) is the hero in Singularity. Derrick (Marshall's cousin), plays a bigger role in this book, but he's also mentioned in several others. He's the best friend of the heroine in Scintillation.
The entire book was written in two and a half days.
This book might create a spin-off series in the future.
What first attracts your Hero to the Heroine and vice versa?
Marshall might be sexy as hell, but Kaitlynn knows that looks are only skin deep. Her attraction to Marshall begins when she sees how loving he is toward his son.
Kaitlynn is gorgeous—even her scars—and Marshall can't help but notice. He's attracted to her looks first, but her caring nature is a close second.
The First Kiss…
Their first kiss happens in a store while they're shopping for things for baby AJ. Up until then, they'd been fighting their attraction toward each other.
"Is it so terrible? Thinking about being with me that way?"
"No, Marshall. That's not it at all. I was only curious because—"
"Good. Because I've been dying to do this."
In a single heartbeat, he frames my face with his hands and slams his lips down on mine.
Surprised, I gasp into his kiss, giving him the perfect opening to slip his tongue inside.
In a single heartbeat, I lose all sense of reason.
If your book was optioned for a movie, what scene would you use for the audition of the main characters and why?
There's a scene where Kaitlynn runs into Marshall in the grocery store. Literally. She hits him with her shopping cart and then he invites her over for dinner. I think it's a fun scene, and it really shows the chemistry between them.
"Please don't tell me you make it from scratch," she says, eyes wide.
I press my lips together.
"No!"
I nod my head slowly. "Pasta, too."
"Oh my god!" I smile at her reaction. "Wait. You're kidding."
She's so fucking cute.
"Nope. My family is Italian. Nonna would turn over in her grave if she knew I was even thinking about bringing that," I nod toward the jar in her hand, "into my house. She'd call me a disgrace."
She stares at me for a minute, trying to decide if I'm pulling her leg.
I'm not.
"I can imagine homemade pasta and sauce take some time to make…" She looks to me for confirmation. I nod. "Thought so. I'm starving, and quite frankly, too impatient to wait that long. So… heartfelt apologies to your grandmother, may she rest in peace, but she's going to have to forgive you just this once. We're taking the faster, easier route."
She places the jar in the cart and stares, daring me to argue.
I can't do it.
Chuckling, I grab a box of dry pasta and toss it into the cart.
If your hero had a sexy-times play list, what song(s) would have to be on it?
Ride by Chase Rice
Slow Down by Chase Atlantic
Take You Down by Chris Brown
Pillowtalk by ZAYN
Me & U by Cassie
If you could have given your characters one piece of advice before the opening pages of the book, what – would it be and why?
Don't let your past determine your future.
Both characters' pasts have caused emotional wounds that will inevitably affect their relationship. If they'd put the past behind them, they'd be much happier.
What are you currently working on? What are your up-coming releases?*
I'm in the middle of a ton of different projects right now.
Currently writing:
Until Lexi (Aurora Rose Reynolds's Happily Ever Alpha World) – TBA
Upcoming:
Bourbon Truths (Love & Liquor, Book 2) – TBA
Engage (K. Bromberg's Everyday Heroes World) – 10/21/21
Home for Christmas (Stocking Were Hung Anthology) – 11/2/21
Twelve Days (Christmas anthology, title TBA) – 10/1/21


Thanks for blogging at HJ!
Giveaway:

A signed paperback copy of Then I Saw You. US Only please
To enter Giveaway: Please complete the Rafflecopter form and Post a comment to this Q:

Single parents books are a popular romance trope. What is it about single dad/parent books that you enjoy reading?
Excerpt from Then I Saw You:
He starts giving us our orders, but I'm beginning to panic.
I don't see Kaitlynn.
"Knight!"
My gaze shoots to him, and he pins me with a vicious glare. "Keep it together, son. You know what you need to do."
"I know, but I don't see her, Captain. Where the fuck is she?"
"You're here to do a job, Knight. Get. It. Fucking. Done!"
He's right. I know he's fucking right.
Maybe she isn't even working today.
I try to convince myself, but I know the truth.
I can see Captain's fear behind his calm mask. I don't know how the hell he does it.
In the decade I've been a firefighter, I've never once had to respond to a call where someone I love's life could be in danger. I have the overwhelming urge to rush in and find her, but I know that would only put me in danger, and she'd never want that.
Captain is right.
I have to fucking pull myself together.
If he can do it, so can I.
I rush over to Jase and say a little prayer.
We grab what we need and triple-check our equipment, turning to face the fire. I desperately need to know Kaitlynn is okay, but we also have to get this fire under control before it spreads.
We begin dragging the heavy hose toward the burning building. There are no visible flames from the outside of the building, only smoke.
This one has to be fought from the inside.
"Marshall!"
Jase and I are halfway to the doors, but I whip my head to my right to see my cousin sprinting toward me. I search his face, but everything in his expression confirms my fear.
Kaitlynn is somewhere inside.
She must be fucking terrified.
"She didn't come out! I don't know where she is, but she didn't come out."
"I'll find her, Derrick. Go back and wait with the others," I tell him without slowing my pace. I want to speed up, rush to get inside, but now more than ever, I can't afford a single mistake.
Kaitlynn's life could depend on it.
One last glance at Derrick shows he followed my instructions, but he's standing at the edge of the crowd, watching me with worry.
When we reach the hospital entrance, Jase and I pause, but only for a second.
I look over at him and hold his gaze.
"Ready to get low, brother?"
He gives me a tight nod.
"Two in, two out?"
"Two in, two out."

***

The sweltering temperatures only get more extreme the closer we get to the source of the fire. The air is filled with thick, curling smoke, and once we reach the NICU… visibility is close to zero.
But we move forward.
We do what the job we're trained to do, while keeping an eye out for any signs of life, or otherwise.
So far, we've seen nothing.
Every few feet, we call out, listening closely for any response. This wing was reported as clear, but we never rely on that information as one hundred percent accurate.
Especially not today.
Not when I know that Kaitlynn is somewhere inside this hospital and deeply afraid of fire.
Of course, it's possible she's perfectly safe in another area of the hospital. There's always a chance that she wasn't anywhere near the NICU when the first flame came to life.
But this feeling in my gut?
It's telling me that the woman I love is in danger. She's somewhere out of reach, and she's terrified.
Unless I find her, I have no way to know for sure… but my gut instincts have saved my ass—and others'—on more than one occasion.
I'm not going to ignore it now.
Conditions worsen the closer we get to the seat of the fire. It's unbearably hot, smoky, disorienting, and downright dangerous.
But we carry on.
When we finally reach what we decide is the best place to begin battling this blaze, Jase and I steady ourselves on our feet and ready the hose.
Fully charged, we tighten our grip and let the pressure loose.
When the water hits the flames, the air gets even hotter and our already limited visibility worsens. The massive amount of steam filling the space around us is almost as dangerous as the fire itself. The way it banks down to the floor creates a risk of burns from the high heat of the steam itself.
The noise is almost deafening.
The roar and crackle of the fire destroying everything it touches.
The loud whooshing from the pressure of the water leaving the hose.
The sizzles and hisses as water battles fire.
The thunder of my heartbeat as adrenaline pumps through my veins.
But still, something tells me to listen more carefully.
I do.
And somehow, I hear it.
Or maybe… maybe I don't hear anything at all.
Maybe it's not a sound at all.
Maybe it's some sort of soul-deep connection that desperately grabs my attention.
No matter what it is, I motion for Jase to pull back.
We cut the hose, and though I can't see his face, I know he's wondering what the fuck I'm thinking.
But then I hear it again.
A thump.
Then another.
And when Jase's head whips to his left… I know he heard it too.
We found her.
Thank fuck.
Excerpts. © Reprinted by permission. All rights reserved.


Book Info:
Firefighter Marshall Knight is more than happy living the single life and working toward his next promotion with the fire department until his world is flipped upside down when he finds out that he has a child. Abandoned by his own mother as a small boy, he's determined to do the right thing and take care of his son, stepping right into the role of a single father and leaving no time for things like a relationship and romance.
One trip to the ER with his baby boy changes all that and he finds himself instantly enamored with Kaitlynn – the compassionate nurse who's been assigned to them.
Kaitlynn Bennett made herself a vow a long time ago to never date a firefighter. Between her father's job as Fire Captain and losing her own mother in a fire when she was twelve, she knows all too well the heartache that comes along with all of it.
Which is exactly why she had no clue that the sexy single dad in the ER was actually a firefighter. Their attraction is undeniable and with a little nudge from a friend the two find themselves in an inferno of their own. That is, until Kaitlynn discovers he's a firefighter and Marshall realizes that Kaitlynn is his Captain's daughter. It's the perfect excuse for both of them to give in to their own insecurities and put plenty of distance in their already complex relationship.
But when a fire strikes and they both end up in harm's way, will they finally realize that building a life together is far better than a lifetime apart?
Book Links: Amazon | B& N | iTunes | Google |


Meet the Author:
Kate lives in North Carolina with her husband, three children, and her extremely sassy cat. After nearly a decade of being a stay-at-home mama, Kate decided to use her southern roots and love of books to bring readers steamy, small-town romances full of angst. When she's not nose-deep in her next manuscript, or spending time with her family, you can usually find her with her Kindle in hand.
Likes: Music, Mermaids, Tequila, Knee-high Socks
Hobbies: Baking, Cake Decorating, Photography
Kate stays up too late, swears too much, and loves hard.
Website | Facebook | Twitter | Instagram | Goodreads |