Today it is my pleasure to Welcome author
Cathy Maxwell
to HJ!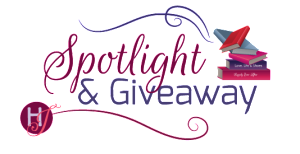 Hi Cathy and welcome to HJ! We're so excited to chat with you about your new release, HIS SECRET MISTRESS!

I'm glad to be here. Thanks for the invite!

Please summarize the book for the readers here: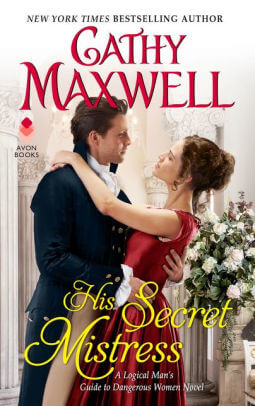 When I wrote this story, I was thinking about "the one who got away." You know, that person whose memory lingers in the back of your mind? Everyone has one. Life takes us in different directions but we never forget that person. There is always that lingering question. And then, usually when everything seems to be going our way, that person comes through the door bringing along a rush of emotion.
This is a Regency set Historical. Kate Addison has been her own woman who has never forgotten Brandon Balfour. She believes he set her up; he is convinced she deserted him–and now? Well now we find out if what they once felt for each other is the true deal . . . because people change over the years. Oh, yes, they do!

Please share your favorite line(s) or quote from this book:
Kate's voice stopped him. "See here, you can't just order me to leave. Warlords no longer exist. We gave up the feudal system centuries ago."
"Not in Maidenshop." Bran gave her a mirthless smile. "Don't test me, Miss Addison. I will win."
Please share a few Fun facts about this book…
When I started working on this book, I worried that readers wouldn't accept that the hero could carry a flame for the heroine for fifteen years. Then, out of the blue, one of my old beaux contacted me. Someone had passed on an article where I was featured to him. His email stirred up so many old emotions–good ones. I stopped doubting what I was writing. Many people reconnect after years apart. I find it fascinating.
What first attracts your Hero to the Heroine and vice versa?
At first, it is her beauty. But it changes to recognizing that here is someone who "gets" me. Isn't that what we all want? That person whose step just naturally falls in with ours.
Did any scene have you blushing, crying or laughing while writing it? And Why?
I love the scene where Kate makes her appearance at the country Cotillion. Bran has warned her away from his nephew who has tumbled head over heels in love with her. A wise woman would listen to him. Instead, because she isn't about to let Bran tell her what to do–she dons her lowest cut dress–one with loud colors and stripes–wears her hair down and curled and makes an appearance that will never be forgotten in the village of Maidenshop:
She was bold. She was beautiful. And there wasn't a man in the room who wasn't having fantasies, Bran included . . . because he could recall too well the perfection of her figure.
However, Winderton's smug expression brought Bran to his senses. He'd ordered Kate to leave. It would have been the easiest path for her to choose.
Instead, she chose to defy his command and twist his ward around her little finger.
A challenge was being issued. A challenge he would meet.
Readers should read this book….
Because I want to take you on an adventure. Because there was more to English society that drawing rooms. Because recognizing and celebrating love is a wonderfully worthwhile story. Because sometimes, mutton-headed men need to have their noses tweaked.
What are you currently working on? What other releases do you have in the works?
I'm working on the second book of the series –HER FIRST DESIRE. The idea behind "The Logical Men's Society's Guide to Dangerous Women" is that no man worthy of the name can resist a woman coming into her own power. I'm having a great time playing with the themes.

Thanks for blogging at HJ!
Giveaway:

Three copies of HIS SECRET MISTRESS along with one of my fabulous stickers. This contest is open to the WORLD!
To enter Giveaway: Please complete the Rafflecopter form and Post a comment to this Q:

Have you ever had someone walk back into your life? Or wished that you could meet that special someone, even if for an hour?
Excerpt from His Secret Mistress:
No, her mind was on one man.
Others conspired against us. You spoiled me for other women. She wanted to forget his words, and could not.
Feeling a stranger in her own life, Kate went to her tent early. She lay in the dark thinking until Mary and Jess came to bed. Only then did she manage to sleep an hour or two.
Her dreams woke her. She was surprised she was on her cot. Her dream had been very real. In it, she'd been back in Brandon's tiny room—a student's quarters. There had been the table and the chair, the bookshelves, and even the dingy curtains. In her dream, she'd wanted to be in the bed but the sheets seemed glued together. She couldn't pull them down no matter how hard she tried. He was coming, she told herself. She wanted to be in his bed before he arrived, and yet, she was afraid for him to find her there. She could even hear him outside the door just before she woke with a start—
Kate lay in her cot, her heart pounding. She understood the dream. There was so much left unresolved between herself and Brandon. She'd find no peace until she came to terms with whatever it was churning inside her.
She had learned to go after what she wanted. She had discipline and was willing to sacrifice what she must to see her way clear. She also did as she wished and what she wanted right now was to see Brandon. Until she did, she would have no rest.
"Others conspired against us. You spoiled me for other women." She needed to hear him say those words again.
Mary and Jess were sleeping deeply when she rose from her cot. Kate put on the dress she had worn that day and covered it with a cloak. Her hair was in a loose braid and she didn't bother to pin it up or to put on a bonnet.
She left the tent. The embers of the fire were dying. The snoring from the men's tent could have woken the dead. No one was roaming around. She wasn't certain where the Dower House was, but she had an idea. After all, they'd already spent the good part of a week on the Winderton estate.
What moonlight there was lit her way and the paths were well marked. She knew where the main house was. Without too much trouble, Kate came upon a broad lawn around a whitewashed, two-story, brick manor house. It had a domed roof and a broad portico.
The main house had a torch burning by the front door all night according to the duke.
Not so here. No light shone from its windows. She could almost imagine that the place was abandoned.
She also didn't feel comfortable going to the front door. A servant could be posted there and she definitely didn't wish to be seen—and that was the gist of it, wasn't it? Kate's parents had been poor but genteel. She knew what was expected of a lady, even though she broke the rules at will when they didn't serve her purpose. That attitude was what her mother had feared, what had disappointed her.
Kate walked around to the back, her feet sinking into the thick grass. All was dark here, too.
Surveying the back of the house, she wondered which window might lead her to Bran. How had he woken her that night? Had it been just the force of his presence? Could she do the same?
Kate focused on the house and closed her eyes. She summoned all that was in her and reached out to him. If it didn't work, she'd have to knock on a door—
"What are you doing here?"
At the sound of his quiet voice, she popped open her eyes, except the sound had not come from the house. No, it came from behind where she stood.
She whirled around.
Brandon was several feet away from her. He walked toward her until he was almost as close as they had been earlier that afternoon by the wagon.
He held his hands out as if he could not believe she was here. "Kate?"
Suddenly, the past did not matter.
There was only here and now. This moment.
"I'm tired of being alone. So tired." And then she cupped his face in her hands, his whiskers rough beneath her palms, and kissed him.
Excerpt. © Reprinted by permission. All rights reserved.


Book Info:
At the Logical Men's Society—an exclusive bachelor's club—brandy flows like water, bawdy stories abound, and a gentleman tempted to marry is always persuaded to reconsider…
Brandon Balfour made the mistake of trusting his heart to the exquisite, strong-willed actress, Kate Addison, with whom he shared one intimate night before fate intervened. Now a decade later, Brandon is a leading member of the Logical Men's Society—for no woman since Kate has managed to captivate him.
For Kate, that one night still burns strongly in her memory because it was followed by a stunning betrayal. A chance encounter may have brought Brandon back into her life but that doesn't mean Kate will ever forgive him for what he did, and she wants to make him pay–even as she realizes the promises of that young love they once shared are still etched upon her heart . . .
Loving her exiled him.
Trusting him ruined her.
And now, a clash of passions threatens everything each of them ever desired.
Book Links:  Amazon | B&N | iTunes | kobo | Google |


Meet the Author:
Cathy Maxwell has been in publishing for over twenty-five years. Yes, that makes her a war horse, i.e. she has seen a lot of stuff. Over the course of that quarter of a century, Cathy has written over thirty-five historical romances, hit the New York Times and USA Today lists, been nominated for or won some nice awards, made dynamite writing friends, and has had the time of her life. Her upcoming book has the old school title of HIS SECRET MISTRESS and will be out February 2020. You can find out more about her at www.cathymaxwell.com Or, if you wish to stalk her, www.facebook.com/maxwellcathy She usually yaks back.
Website | Facebook | Twitter | Instagram | GoodReads |