Today it is my pleasure to Welcome author
Rhenna Morgan
to HJ!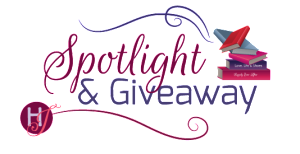 Hi Rhenna Morgan and welcome to HJ! We're so excited to chat with you about your new release, His to Defend!
To start off, can you please tell us a little bit about this book?: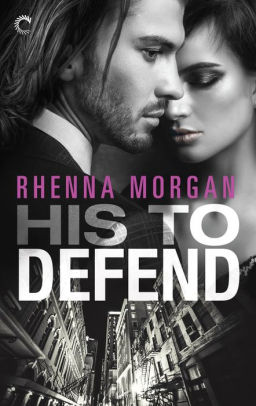 HIS TO DEFEND is book one in my NOLA Knights series, which is a spin off from the Men of Haven Series.
Sergei Petrovyh has navigated the world of the Russian Mafiya since he was seven-years-old, but has been eager to start his own family in American ever since attending college in the United States. After his actions in Men of Haven's TEMPTED & TAKEN, he's finally given that chance, and he's brought his two most trusted friends from Russia to serve as avtoritets (or captains) for his new family.
But this won't be like any other family.
It is bratva at its most fundamental level. A brotherhood governed only by those on the inside. A family built not by force, but by choice and held unwavering by staunch loyalty. No one touches those under his protection, and Evette Labadie and her son, Emerson, are most definitely under his protection.
Please share your favorite lines or quote(s) from this book:
"My domain, Miss Labadie. My rules."

"Moy solnyshka…we are an inevitability."

"Today, we are making it clear to everyone and anyone who might be interested exactly what that place is."
"Well, would you mind telling me? Because things are a little hazy from where I'm standing."
His demeanor shifted in a second, the amusement and patience he'd shown swept away in the space of one gasp as he cupped the back of her head and tugged her flush against him. "Mine."
What inspired this book?
I just recently wrote a blog post for my publisher, Carina Press, that dives a little deeper into the background on why, but the whole idea of writing Sergei came from a single article a fellow writer pal shared with me about what it's like to date Russian men (https://blogs.elenasmodels.com/en/my-russian-boyfriend-dating-western-men-vs-russian-men/). Parts of it were, admittedly, quite overbearing. But the whole alpha thing left me quite breathless. By the time I got to the end—Sergei was born.
How did you 'get to know' your main characters? Did they ever surprise you?
I do character sketches for all of my main characters. Getting familiar with their backstory, their quirks, and their wants and needs typically leads me to the primary story line. What I end up with never fails to surprise me. But I've also noticed that what's going on in my own life or something I've recently experienced, also ends up as a feature in my character's life. Who knows! Maybe it's a fictional form of therapy.
What was your favorite scene to write?
Hands down, my favorite scene was when Evette realizes that the job Sergei has found for her is actually managing his estate. Not only was the chemistry delicious, but it's the moment when the Cinderella element really kicks in—in pure take-charge Sergei style.
"Mr. Petrovyh…" She licked her lips and stared down at the contract. Some deals were too good to be true, and she be twenty different kinds of foolish if she didn't do her part to find out if this was one of them. She forced her gaze to his. "Whose house is this?"
His grin was that of a wolf. A hungry, cunning and devastatingly handsome wolf. "Mine."
The admission should have terrified her. Should have sent her straight out the door and back to the street car that had brought her here.
Instead, it anchored her. Made locks and gears she didn't have a prayer of understanding settle into place.
"Is that a problem, Miss Labadie?"
Working for a Russian mobster.
Living with him.
Well, not with him. Not exactly. But close enough one had to wonder what the probability of bullets and kidnapping might be. She slid the contract out from in front of her. "I just didn't…I didn't realize housing was included. Or that I'd be working for you."
He stalked from his side of the table toward the end, then rounded it headed toward her. The way he looked at her with those deep blue eyes, it finally made sense why a predator's prey didn't flee when they could. They were too mesmerized. Too taken in by the hunter's beauty to take action to protect themselves. "I'm a very demanding employer, Miss Labadie. I expect much of those who work for me. In exchange for their skills and their loyalty, I provide excellent compensation. But make no mistake." He slid the contract back in front of her. Tattoos marked the tops of his fingers—odd symbols that made no sense to her—and intricate patterns circled his wrist before disappearing under his shirt sleeves. "This is my world and you will play by my rules."
What was the most difficult scene to write?
It's always the sex scenes that are hardest for me. I love them, don't get me wrong, but it's so important for me to include the right mix of description and emotion that I'm completely worn out after they're done. Not to mention, you want them to feel original and organic—which is tricky the more books you write.
His fingers at her hip dug into her skin. "Look at me."
Her eyes snapped open, a demand for more ready on the tip of her tongue.
It fizzled in an instant, the sheer magnificence of the man above her commanding her silence.
A dark knight.
One poised to claim his due.
His voice was like midnight. Low, lush and endless. "How long has it been?"
Why it was so important, she couldn't imagine. She'd given birth, for crying out loud. There was no way he'd hurt her. But the vehemence in his tone stirred the truth. "Since Emerson."
Something moved behind those mysterious eyes of his. Something so raw and primitive goose bumps lifted along her skin.
"Nightstand drawer, Evette. Now."
Oh, boy.
She threw out a hand and fumbled for a condom, no small task considering how badly her hands shook from the adrenaline coursing through her and how he refused to let her go. Even once she managed to snag one of the packets, she nearly dropped it on the handoff. "Hurry."
Keeping one hand at her hip, he held her gaze and tore the packet open with his teeth. "Nyet."
Not just a no, but a hard no.
"You've been without for seven years." He rolled the condom into place, palmed the back of one thigh and leaned forward so he braced his other hand beside her head. "There will be no hurry this time." He pulled back just enough the head of his cock nudged her entrance. "You will remember it." He pressed inside, just the tip of him gliding easy through the slickness of her release. "Every stroke." Deeper. Fuller. Every inch gained earned while his stare stayed locked to hers. "Every sound. Every sensation. You will remember who it was who gave them to you."
Would you say this book showcases your writing style or is it a departure for you?
I think this book is very true to what readers have come to expect from me. It's all about family, emotions, fun secondary characters, and low angst. That's what I love to write and I don't see that changing anytime soon.
What do you want people to take away from reading this book?
Sometimes fate throws us for a loop (or several of them), but it's always our choice on how we react. We can be afraid, or we can look at what's being offered to us, see the beauty of it and roll with the punches.
What are you currently working on? What other releases do you have planned?
I've just turned in book two in the NOLA Knights series—HERS TO TAME. This is Kir and Cassie's book and it's got its own Cinderella aspect to it. (I do love the damsel in distress theme.) Up next is Roman's book and I'm really looking forward to it because the heroine is going to be a seriously spunky one!
Thanks for blogging at HJ!
Giveaway:

1 print copy of HIS TO DEFEND by Rhenna Morgan (open to North American entrants)
To enter Giveaway: Please complete the Rafflecopter form and Post a comment to this Q:

I absolutely ADORE New Orleans—which made choosing it as Sergei's home base a no-brainer. I love the sights, the sounds, and especially the food. Have you been there? If you haven't, what would you like to see? If you have, what were your favorite take-aways?
Excerpt from His to Defend:
"I can't blow this chance for Emerson. He needs it. He needs…" To smile. To play. To be able to be a kid and just enjoy himself a little while. "He needs something. If this school is gonna give it to him, then I'll take up workin' the streets if I have to."
"Not gonna come to that," Dorothy said with all the quiet confidence of a woman who'd already forged her way through raising her own kids. "Lord's gonna give you what you need when you need it. He always does."
"Hmmph." Evie chewed on the inside of her lip to keep from saying what she really wanted to. Namely, that if the Lord was gonna give her what she needed, it'd sure be nice if he'd tell her how he planned to do that sooner rather than later.
Like a magnet, her gaze shifted back to Sergei. The two men she often saw him with at the diner and around town now sat flanked on either end of the round booth. Kir Vasilek was big and intimidating like Sergei, but had beautiful blue eyes and blond hair fit for an avenging angel. He used both to his advantage and had created a heck of a reputation in Mid-city as a supreme playboy. Roman Kozlov, on the other hand, rarely interacted with anyone. Probably because his big, imposing body, dark features and hard facial structure made people think he was the devil incarnate.
Sergei could eradicate her problems completely.
The thought was a little subtler this time. A murmur uttered with the silken voice of temptation. "What about him?" she said to Dorothy under her breadth.
Dorothy twisted and studied Evie's face, then followed her gaze to Sergei. After years keeping a diner open in a rough part of town through every kind of hard time imaginable, not much drew her old friend up short, but in that second, Dorothy showed genuine concern. She covered it almost as quickly as it had come up and went back to her silverware. "Don't think you need protection, doll. I think you need a job."
"Well, maybe he knows someone. Could give me a lead or a reference. One look at those clothes he wears and that slick BMW outside, you know he's loaded. That means he's gotta know other rich people."
"He might know 'em. Might even give you a leg up with 'em, but in case you missed it—a man like him does you a favor, you'll end up owing for what you get."
Excerpt. © Reprinted by permission. All rights reserved.
Book Info:
Book one of NOLA Knights, the heart-stoppingly sexy spinoff series by Men of Haven author Rhenna Morgan
His world. His rules. Her love.
Though his methods may be rough, when it comes to protecting what's his, Russian vor Sergei Petrovyh's heart is always in the right place. That's never been more true than when the gorgeous Evette Labadie asks him for a job. He knows enough to keep his hands off someone as beloved by the locals as Evie, but there's something about her that calls to him—no matter how badly he burns to make her his.
Don't think Evie hasn't noticed the powerful Russian mafia boss who makes her favorite diner a regular stop. How can she not? He's as hot as his reputation is dangerous. But everyone in her struggling New Orleans neighborhood knows he's the man to turn to. And right now she needs money to get her son out of trouble.
Her other needs—needs she knows damn well Sergei can more than satisfy—will have to wait.
Evie soon finds herself playing Cinderella to a man who, despite what people believe, is definitely more prince than villain. She can't help falling deeper in love with each passing day. But when a turf war between Sergei and a rival brings violence to her doorstep, Evie must come to grips with loving a man who will do anything to defend her…or walk away from her best chance at a happily-ever-after of her very own.
This book is approximately 88,000 words
One-click with confidence. This title is part of the Carina Press Romance Promise: all the romance you're looking for with an HEA/HFN. It's a promise!
Book Links: Amazon | B&N | iTunes | Kobo | Google |
Meet the Author:
A native Oklahoman, Rhenna Morgan is a certified romance junkie. Whether it's contemporary, paranormal, or fantasy you're after, Rhenna's stories pack romantic escape full of new, exciting worlds, and strong, intuitive men who fight to keep the women they want. For advance release news and exclusive content, sign up for her newsletter at http://RhennaMorgan.com. You'll also find all of her social links there, along with her smoking hot inspiration boards.
Website | Facebook | Twitter | Instagram | GoodReads |