Today it is my pleasure to Welcome author
Tina Gabrielle
to HJ!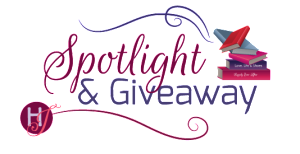 Hi Tina and welcome to HJ! We're so excited to chat with you about your new release, How to Capture a Duke!

Hello! I'm Tina Gabrielle and I write adventurous historical romance featuring feisty ladies and bold heroes. I'm excited to be on Harlequin Junkie to celebrate my new historical release, HOW TO CAPTURE A DUKE.

Please summarize the book for the readers here:
Lady Olivia, the youngest sister of the Earl of Castleton, would rather sneak into the infamous Raven Club and watch the so-called respectable ladies don masks, gamble, and flirt with handsome rogues then allow her mother to choose her a husband. Olivia is determined to find her own husband and she'll settle for nothing less than love. But her plans are thwarted when her family travels to a country house party for her to meet the elusive Duke of Keswick.
Tristan Cameron, the Duke of Keswick, is a lone wolf for a reason: he has a bit of a stutter. He avoids society because his condition occurs when he's nervous and he fears ridicule. When his matchmaking grandmother hosts a country house party to find him a wife, Tristan doesn't show. He first meets Olivia in his stables. She believes him to be the stable mater. He doesn't dissuade her of the notion and thinks she's a beautiful, but spoiled lady. A shared kiss during a country ride results in combustible passion, but Olivia knows better than to dally with a servant, no matter how handsome. Yet when a foolish lack of judgment threatens scandal, Olivia is relieved when Tristan comes to her aid as her alibi, then is shocked when she finds herself betrothed to the elusive duke.
Tristan never planned to marry any woman, let alone Olivia, who he believes is a scheming, title-seeking lady—no matter how captivating he finds her. He plans on leaving his new bride behind in the country immediately after their vows are exchanged, but Olivia is not a woman who can easily be ignored. And soon Tristan finds himself battling temptation and her seduction…

Please share your favorite line(s) or quote from this book:
He had an insane urge to kiss her. To suck her plump lowered lip into his mouth like a ripe strawberry. To stake his claim and tell her just how badly he wanted to get her home. But he couldn't do or say any of those things, could he? His frustration—sexual and possessive—arose, and along with those emotions, his dreaded stammer returned.
Please share a few Fun facts about this book…
Did you know Marilyn Monroe, Elvis Presley, James Earl Jones, and Nicole Kidman have all struggled with stuttering? Many more famous people can be added to this list.
This book is straight from my heart, and I purposely chose a hero with a speech disorder. All through grammar school, I was treated by my school's speech therapist. First, English was my second language. I'm a first-generation Armenian-American, and we spoke Armenian at home. Second, I had an articulation delay and struggled to pronounce certain words and sounds. As a five year old, I remember my speech therapist quite fondly. She had pretty long, brown hair to her waist, wore colorful high heels, and gave me candy after each session. She also helped me a lot, and over my entire grammar school career, my speech difficulties were resolved. I went on to become an attorney, and I've argued cases in front of judges in crowded courtrooms. Speech therapists are real-life heroes!

My hero, Tristan, the Duke of Keswick, has a bit of a stutter when he is nervous or under stress. Historically, it was difficult to find proper treatment, and I tried to show how people with this speech disorder struggled. Ineffective treatment could make it much worse.

Stuttering can change a person's outlook on life. According to the U.S. Department of Health and Human Services, approximately three million Americans stutter. Stuttering affects people of all ages, ethnicities, and races. I hope this book inspires some people and you enjoy reading it as much as I've enjoyed writing it!
What first attracts your Hero to the Heroine and vice versa?
Tristan is first attracted to Lady Olivia when he takes her riding in his country estate when he is posing as the head groom. He only stutters when he's nervous or stressed, and he finds that he speaks clearly when he is with her. She doesn't know he is the duke, and they share a lovely afternoon and a passionate kiss.
Olivia is also first attracted to Tristan when they go riding. She wants to escape her mother and the other ladies at the house party. The pressure for her to find a husband is oppressive. She wants to marry, but a man of her choosing, not her mother's. Her afternoon with who she believes it he head groom of the ducal stables is perfect, and she can't resist standing on tip toe and kissing him.
Did any scene have you blushing, crying or laughing while writing it? And Why?
Olivia could only stare at Tristan in shock. Her mind refused to comprehend what she heard, what she was seeing. The change in him had been subtle at first, an indefinable clenching of his jaw, a sharpening of those dark eyes, a squaring of his broad shoulders. But now she recognized it for what it was: the unmistakable arrogance that made up the fabric—the very being—of the aristocracy.

Still, she had to ask aloud, "You are the duke?"

"It is rude to ask a question if the answer is known." His tone was sharp, his gaze direct. His speech held no stutter.

Once again, the feeling that something was dreadfully wrong sank in her stomach. It was bad enough that she'd been accused of stealing Lady Samantha's necklace. Even more incriminating was the fact that the missing jewelry had been found in her possessions.

But this was much, much worse. A stable master turned into a duke.

A rivulet of sweat trickled between her breasts in her tight corset. The scent of fresh hay and horse that had calmed her in the past now made her feel nauseous.

If Caleb—no, Tristan—was the duke, then that meant she'd spent an entire afternoon with him.

Unchaperoned.

Good God. The consequences were profound.

And they hadn't even mentioned the kiss. Looking at the man now, she couldn't fathom how his lips had been so tantalizingly soft. His mouth was set in a deep frown, his lips pressed tightly together, his jaw a lump of granite.

Olivia glanced away, hoping to get sympathy from one of the two older women in the stable. It was a mistake. Her mother's expression was one of shock mingled with anger and—Heaven help Olivia—satisfaction. It was enough to make Olivia want to leap onto Atlas's saddle and ride hell bent for leather into the countryside. A glimmer of interest and calculation lit the dowager duchess's eyes.

Olivia recognized the calculation; she'd seen it often enough in her own mother's eyes.

Oh, no!

She'd needed an alibi. Now, she desperately needed an escape.
Readers should read this book….
Because readers will enjoy a dark hero who would rather isolate himself than risk speaking with others, and a heroine who is determined not to be ignored and left behind, but who is determined enough to meet him on equal ground and help him.
A mistaken identity can lead to unexpected passion…
What are you currently working on? What other releases do you have in the works?
I'm currently working on a new historical romance series with a diverse, multi-cultural heroine of Armenian, Greek, and Lebanese background. She runs a successful Mediterranean tavern, but her world is turned upside down, when our hero, an earl walks into her tavern. He needs her contacts to find a blackmailer, and they begin working together out of necessity. But can two people from completely different worlds find true love?

Thanks for blogging at HJ!
Giveaway:

An ebook of the second book in the Raven Club series, HOW TO BEST A MARQUESS.
To enter Giveaway: Please complete the Rafflecopter form and Post a comment to this Q:

GIVEAWAY! What do you find most intriguing about '"How to Capture a Duke?" The cover, blurb, excerpt, fun facts about the book, or anything else?
Excerpt from How to Capture a Duke:
"Kindly tell them that you took me riding in the country this morning," Olivia said.

Tristan stayed silent as he contemplated the unexpected turn of events. He could do one of two things. One, deny that they had been alone together and have Olivia take the blame for a theft that she did not commit. His grandmother would be forced to give her the cut direct at a ball or at Almack's, and young Olivia would be ostracized by the ton.

Or two, he could admit the truth that he had indeed spent a morning unchaperoned riding with her. It wouldn't matter that it was under the guise of him acting as the head groom. He was the duke, and scandal would ensue.

If he told the truth, he would have to do the honorable thing. And he knew what that meant.

God, no.

He never wanted to marry. He'd been dead set against it and had already decided his cousin would inherit the dukedom.

His mind scrambled. There had to be another way out, an escape. He could admit to riding with Olivia, admit to his true position, and still refuse to marry the girl. Scandal would ruin Lady Olivia, destroy her chances of marriage and taint his reputation, but he cared naught what they thought of him. He was a duke, one step below royalty, and along with the power of the position, he knew he would continue to be accepted by the beau monde. He would still be viewed as a favorable match to all the eager mamas when it came to their unmarried daughters.

But his grandmother, Antonia, would be devastated. She was the one constant in his life. His mother may have abandoned her imperfect son, but his grandmother had stayed by his side, and he would do everything he could to protect her.

Olivia continued to stare at him, waiting. "Tell them. Please."

It was the plea in her voice that made him speak. The words left his lips without thought to his own position. It was never much of a choice.

"S…s-he was r…r-id…she was with me."

His grandmother's gasp reverberated in his head, sounding as good as a hangman's noose around his neck.

His gaze met Olivia's. Her relief was palpable.

"You are admitting to being alone with the lady?" Antonia asked.

He answered with a terse nod of his head.

Antonia pursed her lips then faced Olivia's mother. "It is decided then. My grandson will act honorably."

"Your grandson?" Olivia's mother's voice rose an octave.

"That is correct. I have the pleasure of introducing you to His Grace, my grandson, the fifth Duke of Keswick."
Excerpt. © Reprinted by permission. All rights reserved.


Book Info:
Lady Olivia, the youngest sister of the Earl of Castleton, has no patience for the boring gentlemen of aristocratic society. She longs for a more adventurous life like the ladies who visit the Raven Club. But her plans are thwarted when her family drags her to a country house party to meet the elusive Duke of Keswick.
Tristan Cameron, the Duke of Keswick, finds Olivia in his stables. She believes him to be the stable master, and he doesn't dissuade her of the notion. He has no interest in entertaining one of the spoiled, self-indulgent ladies who've invaded his home. Except, Olivia is neither of those things, and their shared kiss during a ride results in combustible passion.
And a potential scandal.
Olivia is relieved when the handsome stable master comes to her aid as her alibi, but that relief fades to anger when she suddenly finds herself betrothed to the harsh, foul-tempered duke.
Tristan believes he's been trapped by a scheming, title-seeking lady. To make matters worse, she's utterly captivating. He plans on leaving her behind in the country immediately after their vows, but Tristan soon finds himself battling temptation and Olivia's stubborn determination to be the Duchess he doesn't believe he deserves…
Book Links: Book Links: Amazon | B&N | iTunes | kobo | Google |


Meet the Author:
Best-selling author Tina Gabrielle is an attorney and mechanical engineer whose love of reading for pleasure helped her get through years of academia. She often picked up a romance and let her fantasies of knights in shining armor and lords and ladies carry her away. She is the author of adventurous Regency historical romances for Entangled Publishing and Kensington Books. Tina also writes best-selling cozy mysteries as Tina Kashian for Kensington Books.
Publisher's Weekly calls her Regency Barrister's series, "Well-matched lovers…witty comradely repartee." Tina's books have been Barnes & Noble top picks, and her first book, Lady Of Scandal, was nominated as best first historical by Romantic Times Book Reviews. Tina lives in New Jersey and is married to her own hero and is blessed with two daughters. She loves to hear from readers. Visit her website to learn about upcoming releases, join her newsletter, and enter free monthly contests at www.tinagabrielle.com
Website | Facebook | Twitter | Instagram | GoodReads |