Today it is my pleasure to Welcome author
Charlotte O'Shay
to HJ!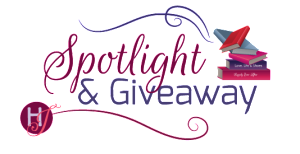 Hi Charlotte and welcome to HJ! We're so excited to chat with you about your new release, HOME IN YOUR ARMS!

I'm thrilled to venture out of my writing cave to visit the wonderful romance lovers at HJ!

Please summarize the book for the readers here: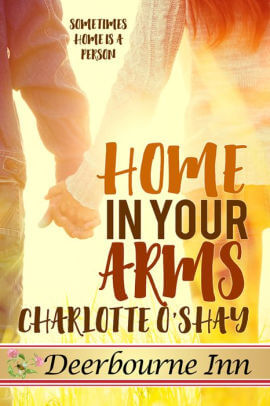 Five years ago, Karla Payne slammed the door on love after her high school sweetheart Joe died in a road accident on his first night home from Army service.
When career Army 1st Sgt.Zane Blackthorne retires he can't resist a visit to his deceased buddy Joe's hometown on his way to his first civilian job interview. He also can't resist looking up Karla Payne who's more brave, bright, and beautiful than he imagined from Joe's descriptions.
Karla is fascinated by the buff, taciturn ex-soldier and she might even act on her desire but she won't risk her heart again.
What happens when their relationship slides into dangerous forever territory?
Can they both let go of fear and guilt? Can Zane convince Karla his only home is in her arms?

Please share your favorite line(s) or quote from this book:
(This is a conversation between Karla and her friend Samantha.)

Karla was shaking her head. "I don't know why we have to put a label on it. I…can't, won't…do more than casual."
"Seems to me you're putting Zane in a box and expecting him to stay there when your relationship is growing and morphing into something bigger than both of you. You may have wanted casual, no commitment sex but you got a person who developed feelings for you. I see his point. It's not fair to keep it going if you don't feel the same."
"I can't feel the same. I loved Joe. I can't love Zane." The words popped out without thought or plan.
"Oh, Karla. Is that what you think? That you're somehow being disloyal to Joe if you fall in love again?"
Karla pressed her fist to her mouth and swallowed, her eyes glazing with tears she suppressed by pure force of her will. She would not cry. She did not cry.
Sam stood up from her barstool and reached over the gleaming mahogany to pull Karla into a hug. Karla sucked in a loud breath then pulled away, tears still sheening her eyes.
"A certain talented embroidery artist—" Sam offered a half-smile—gifted Jed and me with a beautiful work of art that says 'There is no remedy for love but to love more.' I can't think of another person who deserves to love another time as much as you. Why would you close yourself off to it?"

Excerpt From: Charlotte O'Shay. "Home in Your Arms."
Please share a few Fun facts about this book…
Fun Facts about Home in Your Arms ~jukebox music and french fries cravings.
Karla owns and operates The Stone Hearth Tavern in (fictional) Willow Springs, Vermont.
I decided (because authors can) that the Stone Hearth Tavern fries are renowned in Vermont and beyond. They're so good they don't even need condiments. So after making up this bit of info, I had a major french fries craving throughout the writing/editing of this story.
The Stone Hearth Tavern also has a jukebox and my playlist contains some of the songs played by the tavern's patrons.
Although I write in total silence, when I start to edit, there's always a bunch of songs running through my mind and in my headphones . The songs keep me grounded in my characters' emotions. Here is my Home in Your Arms jukebox playlist.
Karla & Zane's Spotify Playlist Home in Your Arms https://open.spotify.com/playlist/0T9F0SJVqlW4Y1tScFmeZz?si=BCMeIGoDSpOFnZ4sTMORXA
What first attracts your Hero to the Heroine and vice versa?
Zane:
is intrigued and yes, turned on by Karla's bossy personality. She's earned her place in town as the proud owner and proprietor of one of the most popular eateries in the region. But underneath the take charge face she shows the world, he recognizes a kindred spirit, he senses they're both tired of being alone.
Karla:
Zane is all man with a body honed by a twenty year Army career. At 39, he's mature and quietly confident in a way Karla has never experienced. Karla is also attracted to Zane's serious nature. She makes it her mission to make him crack a smile.
Did any scene have you blushing, crying or laughing while writing it? And Why?
There were tears for sure in the last chapter and in the Epilogue.
But my Big Blush was the first time Karla & Zane got together. It was so passionately sweet, I blushed to write it. But you know Karla and Zane led the action and I followed.
"Is that what we're doing? Dating?"
She looked over her shoulder at him and grinned. "Yeah, I think that's still what it's called. Maybe social media would want us to say in a relationship but that sounds way too serious, don't you think?" She filled the kettle and set it on the burner before switching on the gas.
"Too serious? I dunno. Calling it dating sounds like we're sixteen year olds."
"Do we have to put a name to it? I mean, we haven't even kissed so…" That she said her thoughts aloud surprised her almost as much as her snarky tone. Was she so hard up for physical affection? Apparently, yes.
His always severe profile took on a forbidding cast.
"Oh yeah?" Zane's voice was soft with intent. "Let's see if we can remedy that." In one step, Zane enclosed her into the warmth of his arms. Pressed against his chest, engulfed in his heat, Karla's heart hammered so hard she thought it might bruise the skin of her ribcage. Excitement jammed a knot in her throat as she lifted her chin in challenge—letting him see how much she wanted what he was about to do. His rough forefinger stroked the tender skin under her chin as he searched her expression. "I've wanted this for so long. Feels like I've been waiting forever to taste you."
An anticipatory chill shivered down her spine at his words. His hard lips rubbed hers—tentative for the briefest moment as Karla warmed to their heat against the sensitive seam of her lips. Her lips softened and opened, seeking more.
Zane was hard. Rock solid everywhere. Her eager hands traveled from his granite jaw to the defined ridges of his abs to the steely thighs pushing against hers as he pulled her into the cradle between his legs.

Excerpt From: Charlotte O'Shay. "Home in Your Arms."
Readers should read this book….
Readers should read this book if they want to sink into an emotional second chance romance that shows one can experience true love again after loss.
And the Epilogue is everything.
What are you currently working on? What other releases do you have in the works?
I'm working on an indie series called the Fortunato Family Saga, about a large NYC family and their lives and loves. I'm releasing the first book in the series, a romantic suspense, My Only One, chapter by chapter in my newsletter. The complete story will be perma-free eventually.

Thanks for blogging at HJ!
Giveaway: Ebook of Home in Your Arms, if it's an international winner
If it's a USA winner~ ebook of Home in Your Arms plus Charlotte O'Shay tote
To enter Giveaway: Please complete the Rafflecopter form and Post a comment to this Q: Have you ever been on a blind date?
How did you meet your significant other? Or if you haven't met him/her yet what's your favorite thing to do on a date?
Excerpt from Home in Your Arms:
At five o'clock, Samantha walked in and plopped down on a barstool. She pulled out her usual romance novel and waited for Karla to get to her. Without needing to be told, Karla placed an order of french fries and a seltzer with lime in front of Sam.
"Ugh." Samantha groaned. "Karla, you know I can never say no to these! Do you know I have lasagna in the oven at home? At this rate I'll never fit into my wedding gown…" Sam issued a theatrical sigh but that didn't stop her from plucking a fry from the plate. She raised a brow at Karla and pointed the fry in her direction. "So?"
"What? Need ketchup, Sam?"
"You know these fries are perfect as they are, Karla. Why spoil them with ketchup?" This had become a routine with them. Samantha considered it a crime some of Karla's customers slathered toppings on the Stone Hearth fries.
"Glad to hear it…" Karla turned to walk away.
"Hang on, not so fast." Sam's New York accent came out on occasion and this was one of those times. "Inquiring minds…"
"Inquiring minds?" Karla raised a skeptical brow.
"Jed and I," Samantha corrected, "are wondering how your evening went. Zane Blackthorne had some serious eyes on you last night. Damn, he almost burned the Maple Sugar Ball down with all that heat. C'mon now. Don't leave a girl hanging."
Karla wanted to shrug and laugh it off, but the warmth stole into her cheeks instead. She stepped closer to Sam's side of the bar and leaned in. "He's…" She blew out a breathy sigh. "It was…we had a great night."
"And?"
"And I'm not about to go into more detail here and now. I'll only say I think we were both surprised by how fast we—" She stopped as more heat flooded her cheeks. "I mean," she continued sotto voice, unnecessary since the bar area was devoid of people, "for a one night stand it was freakin' incredible."
"One-night stand? You're telling me the man rocked your world last night. And you don't want more of that?"
Did she want more of that? Yeah. But…
"It's not like that. We…I'm not looking for anything permanent. He's the first guy since Joe who…who I'm even mildly attracted to…"
"There was nothing mild about Zane at the Maple Sugar Ball, Karla."
Karla looked away because mild was the last word she'd use to describe what happened between her and Zane. Intense. Uncontrollable. Fierce, Tender. No, not mild.

Excerpt From: Charlotte O'Shay. "Home in Your Arms."
Excerpt. © Reprinted by permission. All rights reserved.


Book Info:
After her sweetheart Joe dies in a road accident, twenty-four hours after he returns from Army service, grieving Karla Payne slams the door on love.
Five years later, Karla's tavern business is booming, and she owns her home, but she knows forever love has no part in her future.
Headed to interview for his first civilian job, retired career Army 1st Sgt. Zane Blackthorne can't resist visiting his late buddy's beloved Vermont hometown. He also can't resist looking up Joe's sweetheart, Karla, who is an alluring mix of brains, beauty, and bravery.
Loyalty to his brother-in-arms demands Zane fight his attraction to Karla. Besides, even if Karla wants him, she'll never love him.
Can Zane say goodbye to the woman he has no right to call his own?
Even if his only true home is in her arms?
Book Links: Amazon | B&N | iTunes | kobo | Google |


Meet the Author:
Award winning, NYC author Charlotte O'Shay is the middle child of a big family who married into another equally boisterous large family.
Arguing, er…negotiating skills honed at the dinner table led her to a career in law.
After four beautiful children joined the crowded family tree, Charlotte traded her legal career to write romance that has been called, "intoxicating, emotional and irresistible."
Website | Facebook | Twitter | Instagram | GoodReads |