Today it is my pleasure to Welcome author
Julie Kenner
to HJ!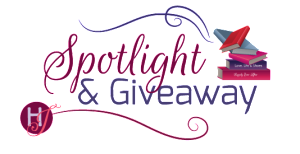 Hi Julieand welcome to HJ! We're so excited to chat with you about your new release, How To Train Your Demon!

Thanks so much! I'm so excited to be continuing this super fun Paranormal Women's Fiction series!

Tell us about the book with this fun little challenge using the title of the book: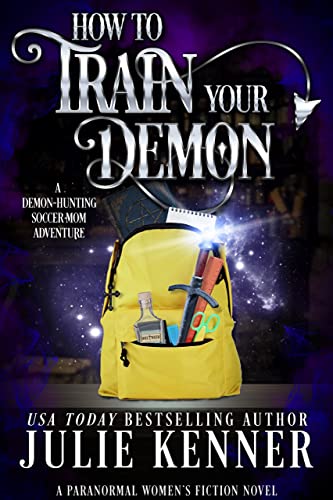 H is for Harried Mom
T is for Totally fun
T is also for Tempting to read the series over and over
Y is for Y'all will love it
Demon is for darling, daring, delightful characters
Please share the opening lines of this book:
Grief is a tricky thing. 
For over three long months, my husband has been lying motionless in a hospital bed, fed by nothing more than an intravenous tube, his body hooked up to all sorts of monitors, his mind lost to me. 
His bruises have faded.
(Okay, yeah, it doesn't sound funny, but the book has a lot of humor. These books are fun, fast-paced, emotional, and full of humor, mom-angst, family relationships, and more!)
Please tell us a little about the characters in your book.
Warning! This book is the 8th in the series, so spoilers below!
Kate Connor is just your average mom … who used to be a Demon Hunter for a secret arm of the Vatican. She was drawn out of retirement in Book 1 when a demon attacked her in Walmart.
Allie is her now 16yo daughter who, as we very recently learned, inherited some SERIOUS demon fighting mojo from her dad.
Eric Crowe (who died when Allie was 9) is Kate's ex-husband and former (and now current) demon-hunting partner. He's back now, having come back to life in the body of another man … and this causes problems with Stuart… They've also recently learned that his parents bound him to a demon when he was a little kid in an attempt to create a super-demon hunter. Needless to say, that has wreaked some serious havoc in the series
Stuart is Kate's second husband, with whom they have a toddler. Kate kept her past a secret from him until circumstances forced that to change. And once told, problems arose in their marriage that they've been trying to work out.
And there are so many more who inhabit this seriously fun world!
Please share a few Fun facts about this book…
This series has been circling Hollywood since the rights were grabbed by Warner Brothers even before book 1 was published. That unfortunately fell through (stuff happened, including the writers strike), but the series has been almost constantly in play … including now! fingers crossed Kate and crew come to life on the screen soon!
This is the 8th book in the series, and Kate has recently been put in charge of opening a school for demon hunters, something for which she isn't at all sure she's prepared for.
What first attracts your Hero to the Heroine and vice versa?
Kate and Eric trained together when they were raised back in the day when they lived in a secret part of the Vatican. She admired his strength (and good looks) and he admired her determination and skill. They hunted demons together and fell in love.
The First Kiss…
Here's a snippet from when Kate overhears Allie with Jared (who is about 100 years older than her and a vampire…)
"Allie…"

"What?"

"Never mind." His voice was soft. I'd heard that tone before.

"What?" She repeated, but this time her tone was soft, too.

"You know what. But I'm one hundred and twelve years older than you."

"Yeah, but you never stopped hell from busting out all over with your blood." I heard the tease in her voice. A kind of sensual hum. "So I'm thinking there's something pretty ancient inside me. Like maybe a thousand years ancient. Which means I win."

I realized I was smiling. In fights and in romance, my kid could hold her own. And I was a terrible mother for not leaving, but I told myself the floorboards might creak. So better to just stay perfectly still.

"So if you win, what's your prize?"

"I— Oh hell, you are," she said, and right then, I knew I had to l go. They deserved privacy. But at the same time, I was terrified that this was the moment when Jared would break my daughter's heart, and she'd need me.

But if so, I had to trust that she'd find me, and I had to force myself to walk away now. 
Like it or not, she was growing up and finding her own path. It was both bittersweet and poignant knowing that her path led away from me. But what kept me sane was knowing that same road would always lead her home.
If your book was optioned for a movie, what scene would you use for the audition of the main characters and why?
SPOILER ALERT.
This scene is a pivotal moment in the Eric-Kate-Stuart story. Fair warning…
"We don't know why Stuart is talking, but I think there is a reason. It's not random."

"Then what is it?"

He shrugged.

"That's it? That's all you know?"

He shook his head, then closed the laptop and set it aside. "No. That's not all."

"Then what?"

"I know that I miss you. I'm sorry," he continued, his hand on my thigh as he moved closer. "I know you don't want me to say it, but it's true."

"Eric…" His name was meant to be a protest, but I didn't move away.

"You miss me, too," he said.

"You know I do. But—"

He pressed his finger to my lips. "I'm going to kiss you, Katie. Stop me now if you really want to, but honestly, I don't think you do."

He was right. Damn me, he was right. And though I knew I would hate myself forever, I leaned in and lost myself in the pleasure of Eric's kiss. Of being in the arms of the first man I'd ever loved. A man who, I knew, could erase all my fears and doubts, even if only for a little bit.
He deepened the kiss, pulling me closer, his hands roaming my body until I could no longer think about right or wrong, grief or love. Until all I knew was Eric, his touch so familiar even in this new body.

I want to say there was guilt. I want to be the woman who at least hesitated. But I didn't. He was my husband returned to me. One of two men I loved desperately. And when he carried me to the bed, I knew Eric was the only thing I wanted in that moment. Our love had survived death, and being together was a sacrament.
If your hero had a sexy-times play list, what song(s) would have to be on it?
One of these days I'll magically turn into a person who has playlists that goes with books, but until then … I haven't got a clue! (Readers, feel free to send me suggestions!)
If you could have given your characters one piece of advice before the opening pages of the book, what – would it be and why?
Trust yourselves, Kate and Allie. You're going to get through it!
What are you currently working on? What are your up-coming releases?*
I'm currently working on more romances! Specifically, I'm working on a dark paranormal series that will be releasing under a pen name. AND I'm super-excited that January 1 is the TEN year anniversary of the release of my bestselling book, RELEASE ME …to celebrate, I'll be releasing a special book with tons of original content called: Interview With The Billionaire. (You can preorder it here: https://books2read.com/DamienInterview.

Thanks for blogging at HJ!
Giveaway:

A print copy of the first book in the series OR How To Train Your Demon, reader's choice! International OK!
To enter Giveaway: Please complete the Rafflecopter form and Post a comment to this Q:

What's your favorite paranormal movie or TV show?
Excerpt from How To Train Your Demon:
I leaped back, my arm stinging from the unexpected assault, then steadied myself and glared at the hot, bubbling chaos in front of me. The pale white faces. The gooey yellow eyes that seemed to be laughing at me. That overpowering scent of burning oil accompanied by snapping and popping.

I had no one to blame but myself. I knew that. I'd gotten myself into this mess, and I didn't have a single clue what to do now.

"Just flip them," Laura said from behind me.

They're cooking too fast," I retorted, thrusting my hand with the spatula closer as I winced in anticipation of another drop of oil splattering against my arm.

I slid the spatula gently under one, lifted, then flipped. The yolk broke, and half the egg ended up outside of the frying pan. I sighed, once again defeated by domesticity.

Frankly, that was more or less par for the course as far as me and cooking were concerned. But considering I had mouths to feed, knowing that the status quo was still intact didn't make me feel better.

"Why the hell did I think eggs for breakfast would be a good idea, anyway?" 
"I told you to go with scrambled."
"Fine, fine. You were right. This is why I need you living on site." I'd called her at dawn to beg her to come to the school early. "I need to feed the masses," I'd said, "and I haven't got a clue."
She'd scored major bestie points by not even complaining. Just yanked her hair into a ponytail, thrown on jeans, and raced over here. We'd decided on eggs, but I'd insisted on fried and scrambled, just to make sure all the kids were happy. 
My bad.
"Fix it?" I begged meekly, passing her the spatula. 
She grimaced but took it, then expertly flipped the remaining eggs, only to discover they were all burned on the bottom.
I blew out a noisy breath. Seriously, fighting a demonic horde was less stressful than this.
Excerpts. © Reprinted by permission. All rights reserved.


Book Info:
"Julie Kenner's Demon Hunting Soccer Mom is one of the high water marks in urban fantasy."—Christopher Golden, New York Times bestselling author of ARARAT and RED HANDS
If you want something done, ask a busy person. Kate Conner could kill whoever first said that.
As if the full-time mom, part-time demon hunter didn't have enough to do, she's now been given a third job—as headmistress at a special academy for up-and-coming slayers.
Kate's first charge? Her own teenage daughter Allie, who thanks to her unique heritage, has more power than either she or Kate understands. And definitely more than either knows how to use.
But they'll have to figure it out fast when dark forces descend on the school, and … Seriously, can Kate just catch a break already?!
All titles in the Demon-Hunting Soccer Mom series of paranormal women's fiction novels:
Carpe Demon: Adventures of a Demon-Hunting Soccer Mom
California Demon: The Secret Life of a Demon-Hunting Soccer Mom
Demons Are Forever: Confessions of a Demon-Hunting Soccer Mom
Deja Demon: Days & Nights of a Demon-Hunting Soccer Mom
The Demon You Know: A Demon-Hunting Soccer Mom Short Story (bonus story)
Demon Ex Machina: Tales of a Demon-Hunting Soccer Mom
Pax Demonica : Travels of a Demon-Hunting Soccer Mom
Day of the Demon: Trials of a Demon-Hunting Soccer Mom
How to Train Your Demon: The Education of a Demon-Hunting Soccer Mom
Book Links: Amazon | B& N | iTunes | Google |


Meet the Author:
J. Kenner (aka Julie Kenner) is the New York Times, USA Today, Publishers Weekly, Wall Street Journal and #1 International bestselling author of over one hundred novels, novellas and short stories in a variety of genres.
Website | Facebook | Twitter | Instagram | Goodreads |