Today it is my pleasure to Welcome author
Louise Lennox
to HJ!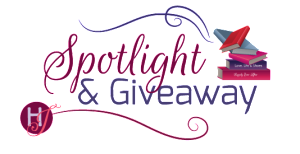 Hi Louise and welcome to HJ! We're so excited to chat with you about your new release, The Wine Down!

Hello Loves…

To start off, can you please tell us a little bit about this book?: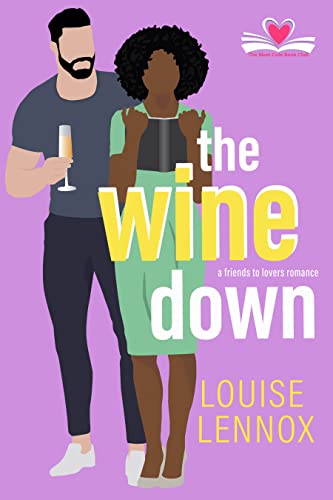 This is my 12th release and I'm so excited to share it with everyone.
It's a friends to lovers romance featuring the beautiful Brandi Armstrong and the irresistible Riddick Kruger!
Brandi is the heroine that is always in control. A southern agricultural rights lawyer that's all too familiar with heartache; she's trying to protect her family's farm and her heart from another fall…
Riddick is a South African Restauranteur who's in love with Brandi, his best friend. A billionaire with unlimited capital; he's buying her family's farm to save it from ruin, but she doesn't exactly see it that way…
The book explores whether Brandi and Riddick will Wine Down long enough to let go and let love rule…

Please share your favorite lines or quote(s) from this book:
Hmmm…That's hard. I'll go with my top three:
1. Riddick to Brandi: "My kiss rocked your world, and that's why you're backstage trying to catch your fucking breath."

2. Brandi to Riddick:"What kind of sexy sorcery is this?"

3. Riddick to Brandi: ""I'm clean, and a grown ass man with more money than most pagan gods. I really don't care if I give you babies. You are it for me."
What inspired this book?
Definitely my family history! My mother's grandfather was the riches Black farmer in Perquiman's County North Carolina before he was forced to sell of his land piece by piece.My family still owns part of the land but it's only about 5% of what it was just 50years ago. I wanted to shed some light on southern minority farmer's and their fight for equity.
Secondly, my marriage! I married my best friend of 21 years and I love him more and more each day. I remember the push and pull of going from friends to lovers. We were sacred to mess up our friendship, but in the end all we did was expand it!
How did you 'get to know' your main characters? Did they ever surprise you?
I put them into crazy situations and watched how they reacted. Brandi surprised me the most with her growth throughout the story. She had a broken heart, but eventually she learns to heal and trust!
What was your favorite scene to write?
Hands Down the scene where Riddick takes brandi backstage after her step show performance to give her the best orgasm of her life!
Snippet

I crack the door to the bathroom slightly to allow some light to shine on the mirror above the sink. There's no way I'm missing her facial features the first time I make her come. Plus, I want her to see herself come undone. She will witness her body unravel at my hands.

Brandi shoots a quick glance at the cracked door but doesn't protest. I swear, she pushes her ass back up against me harder; nudging me to get going. Why the little exhibitionist! She likes the idea that we could get caught. Too bad, I'd never let that happen. Now that I'm holding her, this ass is only for me.

I get down on my hunches behind her and bite her ass cheeks before slapping them both. The firm smacks cause her dimpled ass to jiggle and fuck me if I don't want to bust a nut right there. I alternate and give her another six or seven smacks, her moans telling me I'm on the right track. I stand up behind her and waste no time thrusting two fingers into her wet center.

"Fuuuuuuck, Riddick." She moans.

I chuckle and growl into her ear. "You hear your pussy, kitten? It's so wet from that little spanking I gave you. I want to get down on this floor and have you sit that wet motherfucker on my face so I can eat you until you see stars."

"Oh, God…" she moans and closes her eyes. I slap her ass.

"No Kitten, eyes open. Look how beautiful you are with my fingers in your pussy."

The warmth in her eyes returns to mine in the mirror and I damn near melt.

"Yes, Brandi. That's what I want to do, but we don't have time tonight." And I'm too fucking tall to lay on this floor. "But that doesn't mean you won't come. Oh baby, you're going to come so hard…"
I lift her sweatshirt and pull her bra down. Using my free hand, I test the weight of each breast before twisting and pinching her nipples. Her moan is a mix of pain and pleasure. I add a third finger to her soaking core and push in and out of her with a pounding rhythm. When I feel her walls quiver, I know she's going to blow at any moment.

Reaching over, I inhale her peach scent and bite down on the side of her neck while I curl my fingers to touch the rough G spot at the front of her walls. Watching the mirror, I see her orgasm before I hear it. Her mouth forms a perfect O and her eyes lock onto mine. I turn her head to take her scream in my mouth while I continue to rocket my fingers in and out of her. She rides one orgasm and then two more before she finally falls off the top of the rollercoaster I've pushed her down. Never leaving her hooded eyes, I lick my fingers clean and moan in appreciation of her delicious flavor.

Turning her around, I lace soft kisses all over her chin, lips, and wet cheeks.

My kitten is crying.

She collapses into my arms, and I know that she needs reassurance more than anything. She needs to know that I will always be her friend, even when I'm her lover. I'll do anything to make this woman happy. Whatever it takes to save Edenton Farms, I'm going to do it. Even if what it takes makes her angry in the short-term.
What was the most difficult scene to write?
I'd say Brandi's fight with her cousin Mae. I hate when family members fight, and this one had to get a bit physical. I love all 41 of my cousins, so it was hard to get into that headspace.
Snippet

God, Grant me patience to deal with fools…

"Mae, why do you want to start your weekend off with my foot up your ass?"

One after the other, my 14 Karat diamond hoops hit the brown dirt separating the neat rows of my grandfather's cotton plants. It's mid-September, and I'm surprised someone has not harvested them. Where are the workers? The crop has been ready for weeks. Thankfully, their height is high enough to provide Mae and I excellent cover. It's best I whip her behind in private.

"You ain't finna do shit, you stuck-up witch!" She lunges for my hair, but I side-step her. She always goes for my hair… so predictable.

I come to my family's farm for quiet reflection; not to fight. The sight of the rolling green fields broken only by rows of my grandfather's beloved crops brings me peace of mind. I'm a lawyer, so I fight for a living, and I'm always defending someone's cause.

When I come to Edenton Shores, I just want to walk barefoot in the grass and reclaim my center of gravity- all while I enjoy these fields, our family's one hundred fifty-year-old white shingled farmhouse, and eat real farm to table food, such as my grandmother's turnip greens and her wine. She's gone, but her recipes, garden, and grape vines live on.

Today, I don't get to focus on any of those things. Instead, I'm ready to fight.

I tried to be civil, but my cousin is doing business with my ex-fiancé, and I simply want to know why. Doesn't she know he's one of the sleaziest corporate real estate raiders in the state of North Carolina?

Of course, she does. she just doesn't care.
Would you say this book showcases your writing style or is it a departure for you?
I think this is very good example of my writing style. This is a soulful story full of heart and healing. Not to mention, plenty of hot sex!
What do you want people to take away from reading this book?
Two things:
1. Friends really do make the best lovers!
2. Many US farmers are struggling. Buy local and support minority farms whenever you can.
What are you currently working on? What other releases do you have planned?
I'm working on the follow-up series to my Sexy Sovereign Series.
Book one of the Notorious Chiefs, Mark Me, drops in August. I'm excited to jump back into the world of African royalty!
Thanks for blogging at HJ!
Giveaway:

One $10 Amazon gift card + backlist ebook.
To enter Giveaway: Please complete the Rafflecopter form and Post a comment to this Q:

Share your favorite friends to lovers romance. What made it stick with you?
Excerpt from The Wine Down:
Brandi needs me.

I got in my car as soon as she called.

I never should have stayed away from her. She left the farm crying and wouldn't give me any details on what went down at Edenton Shores today. But I can guess. I looked at the balance sheets Byron sent over before we met today. If I had checked my email last night and saw what his plans were, I could have saved myself some time and him an ass whooping.

No matter how pissed I am at Byron, the numbers don't lie. Edenton Shores is in trouble. There are two mortgages that are both behind. Foreclosure is only sixty days away. What the hell have Mae and Darius been doing? Why haven't they told Brandi anything? I wonder if Ciara knows. The farm is approximately $500,000 in debt. The only person I know with that kind of money is me; but Brandi nor Ellis would ever take my money. They'd rather die than take charity. I could try and secretly pay it off, but Brandi would never forgive me for that. She's too proud. So, this is truly a pickle.

My drive from Raleigh to Abbott Ridge reminds me why I stayed in North Carolina after college, instead of moving back home to South Africa.

I know better than anyone that Cape Town's beaches, wineries, and untouched game reserves are unrivaled in beauty, afforded pleasures, and adventure. But, east-central North Carolina's hilly Piedmont region and flat coastal plains make my heart ache with wonder.

Cape Town doesn't have majestic forests of hickory and oak trees that birthed this part of the state. The wilderness I regularly hike on weekends symbolizes an unbridled freedom missing from my home country. I love America, but I don't romanticize it.

I'll never forget that, like South Africa, freedom is not readily available to all in North Carolina. Apartheid's bloody shadow of racism is fresh. But America's Jim Crow and slavery eras of the past still pump blood into the systemic racism that stymies the American dream for many people of color. History has a sense of irony. At this moment in America, it seems like we might be ready to talk about it. Back home we had the Truth and Reconciliation Commission, but now it feels like it's impolite to even mention Apartheid.

My heart beats faster thinking about the woman who taught me how to see the world through this lens. Brandi never lets me forgets my privilege, nor the bloody history of my new home. No matter how tidied up it seems.

Shit, even if America was only a bare wasteland left over from a zombie apocalypse, I'd still be here… for her. She snatches my breath away with just one look from her erotic black eyes. I crave her with a singular passion.

She just doesn't know it.

The beautiful creature has been my best friend for the past seventeen years. She's the one true constant in my life. My parents stay too busy with their game reserve and animal rights causes to pay me any real mind. It's been that way since I was a kid. I love them, and they took care of me, but I could never really talk to them. That's why I chose an American College.

I'm an only child, and I needed to make a life for myself somewhere else. I had to find my tribe. Abbott Ridge was one of the few colleges that offered me a full scholarship to study chemistry, so I came. Little did I know that the real chemistry would happen the first day I met Brandi in passing. She was with her younger sister Ciara, and they were grabbing snacks from the vending machine. She didn't notice me, but I never forgot her. A few weeks later, I defended her in a dorm council meeting so that she could keep her cats for emotional support. I barely knew her but felt the primal need to protect her. I needed to see her happy.

Then a week later, Brandi and I met again on the quad. We ended up bonding over a bite of my Cinnabon- that she was not ashamed to ask for- and a subsequent conversation about the merits of Sir George Michael's voice and Jay-Z's wit on the Blueprint album. I found a like-minded audiophile that day.

Then I really fell for her.

I quickly tucked my initial feelings away. Within our first week of meeting all those years ago, she shared she was celibate and saving herself for an elusive soul mate that God prepared especially for her. The barrier she put up between us was perfectly constructed and immovable. No man has measured up. The ones that dared try to woo her bit the dust.

I needed her too much to allow that to happen to me. I kept my heart and mouth shut on the subject. I knew she was full of shit about her vow of celibacy, but I prided myself on avoiding futile endeavors.

Now that's all about change.

Brandi isn't waiting for an elusive divine match. She's hiding from one. She doesn't want any man's admiration, including mine, because she's scared. I don't know exactly what happened, but at least now I know it was Byron who broke her heart before we met during our freshman year. Just thinking about it makes me want to find the wanker again and tear him limb from limb for even hurting her. But, if she doesn't talk about it, neither will I. Byron blindsided me with the information, but I don't want her thinking she has to explain herself.

I remember the one and only time I challenged her vow of celibacy and the circumstances leading up to it; she bit my head off and hid from me for an entire week. That was fourteen years ago at graduation. So, I let it go.

I figured that eventually her concrete dam of control would break and then I would help her swim in the emotional overflow when it did. Until then, I'd wait.

Plus, it's not like I've pined away in misery. My six restaurants and wineries in Raleigh, Atlanta, and Miami keep me insanely busy. I've never had time to settle down. If I needed to blow off some steam, women were always willing and able. I let them know up front that my heart wasn't available, even as I let them have as much dick as they wanted.

I've broken some hearts over the years. Sadly, some women believed they could change my mind. They thought if they fucked me well enough, that I would discover I can't live without them. I hated when that happened, but there was and is only one woman on earth I can't live without. She is my best friend.

Hell, for the past year, I haven't even tried to have sex. I'm getting too old for the drama.

My dick only gets hard when I'm around or thinking of Brandi. It's been hell. I don't know when I needed more from her, but the change happened quickly. One thing's for sure, I can't go on like this. It's not healthy for either of us. Because even though she'll never admit it; I'm the constant in her life, too.

I didn't plan on coming to Homecoming this year, but now that I am, I'm making the trip worth my while. I'm not letting the weekend end without making Brandi mine. No matter what the costs, she will know how much I want and need her before I head back to Raleigh.

Shit, I also need to have sex before my dick explodes and apparently, he's decided that only Brandi will do.

I need to get started on the rest of my life. Something tells me when I have her, that's when my life will really begin. Success is empty without someone to share it with.

As I pull up to the Michael Jordan Gymnasium and Health Center, I'm impressed. The new gymnasium is only a year-old and a far better gym than we had on campus when I was here. Its beautiful glass windows and spring domed roof looks celestial. The students and athletes have a world class facility to use. I donated a sizeable chunk of money for it to come to fruition. I see Abbott Ridge spent my five million dollars well.

Tonight, is the Alumni step show and the official kickoff to Homecoming Weekend. As an esteemed member of Psi Kappa Chi, I 'd love nothing better than to pick up my old crimson and cream cane and show these Neos and young bucks how the old heads get down. But, I haven't practiced in a while and I won't disrespect my letters that way. I told Brandi I wouldn't be able to see her perform with her line sisters in celebration of the sorority's 100th year anniversary. Work was an easy excuse because I always work. I wasn't ready to deal with us yet.

But, after talking to her and hearing the anxiety in her voice, I couldn't stay away. I rearranged some meetings and canceled an event and now that I'm on campus; I feel alive again. It's been too long and I'm ready to see my kitten shake that beautiful jet-black mane of hers. I want to watch her ass shimmy in the scared teal and orange of her sorority.

My phone rings and I look up to see one of the many women I've romanced in the past is calling me. Katrina Taylor is persistent. I know if I don't answer, the texts will follow next. She truly does not understand the meaning of the phrase casual fuck. I know Katrina's type. She's interested in my money. She ran through Raleigh's entire rotary club trying to marry rich. I silence my phone and focus on the one woman I know loves me for who I am. My heart thumps harder, knowing I'm only a few minutes from holding her in one of my infamous bear hugs.

I head backstage to get a glimpse of her before she goes on. If I see that she's Ok, my skin will stop burning with nervous energy. Backstage is hectic, with so many fraternities and sororities prepping for the show. The current members and alumni are rushing around making last-minute preparations. I push through the chaos to track her down. Probably should wait until after the show, but I'm too wired for that. I smile when I hear her voice.

"Ladies, we may be closer to forty than twenty, but our knees still got it. Don't let these Neos take all our shine tonight. We are going to show them how it's done!"

I chuckle, listening to Brandi give her sisters a pep talk. She could motivate a cow to run a country mile if she had the mind too. I stare at her while she gives instructions. She looks incredible. Her ebony skin shines while her hair swings shiny and thick down to her ass. She's in dark blue cut-off shorts that show off the bottom half of her sexy chocolate ass.

I groan, thinking about what it would feel like to take a bite out of that jiggling left cheek. Because I will. Her long legs support what looks like four or five inch fringed stiletto boots. I've seen the look before on Beyoncé when she re-enacted Homecoming as a tribute to Historically Black Colleges and Universities at Coachella. Abbott Ridge is not an official HBCU, but it has a thriving Black student population. Like Bey, Brandi's wearing an Orange Hoodie with the Greek letters of Rho Beta Chi in Teal Rhinestones across her chest. The hoodie is fitted and her full tits are pressed against the fabric.

Fuck! I want to drive into her until she forgets her damn name.

Before I can adjust the rock hard dick laying across my right thigh like a painful third arm, Brandi turns around and spots me. Her eyes catch mine and they dance. Brandi's surprised, but the joy on her face is undeniable.

She really missed me. She needs me.

Slowly, she takes in my body. Her eyes settle on my fitted Black jeans and the unmistakable bulge between my legs. Her eyes widen and her lips part slightly.

"Riddick," my name is a barely audible gasp.

She sees I'm hard for her, and she likes it. Or maybe it's just my imagination.

Either way, she's mine.
Excerpt. © Reprinted by permission. All rights reserved.
Book Info:
Brandi…
Fearless
Southern
Broken
I'm the heroine saving farms from financial ruin and racism.
Who will save me from my loneliness?
I'm Too Busy.
I'm Too Hurt.
But it's homecoming weekend and I really want to WINE Down.
Except now, my family's farm is on the chopping block.
My best friend Riddick vows to fix it.
Because…
I'm the object of his affection.
And money is no object.
He wants me. But I don't want anyone.
I'm too fractured to put the pieces back together again.
But it's fun to feel Riddick try…
Riddick.
Dominating
South African
Billionaire
I'm the wealthy Restauranteur all the ladies love…
But I'm in love with my best friend.
Brandi doesn't want my love, but she does need my help.
She will get more than she asks for.
I'll destroy the past that's haunting her.
I'll own the present by pleasuring her.
I'll design our future; healing her.
She will be mine, and her heart will no longer hide…
Will Brandi Wine Down long enough to let love rule?
Can Riddick save Brandi's farm without killing their friendship?
Find out in this hot friends-to-lovers romance from Louise Lennox!
The Wine Down is a standalone, Friend to Lovers romance that is part of the multi-author series, Meet Cute Book Club series. Escape with this swoon-worthy collection of romances where meet-cutes don't only happen between the pages of romance novels and members find their own happily ever after.
Book Links: Amazon | B&N | iTunes | Kobo | Google |


Meet the Author:
Contemporary romance author Louise Lennox is a hopeful romantic writing steamy romances full of heart and healing.
A Spelman College and Georgetown University graduate, Louise provides women with diverse and meaningful representation in romance novel pages. Not seeing enough women like herself headlining positive love stories, she launched #HappyBlackRomance; a community of readers and writers committed to the creation and sharing of positive romance stories featuring Black heroines.
Louise Lennox plots highlight the joys of Black relationships across the diaspora; pushing readers from all cultural backgrounds to admire them for their strength and downright sexiness. In her novels sparks always fly; the sex amazes; and the characters always leave the world better than they found it through their love.
When she's not writing, Louise is enjoying her work as a school leader, wife, and mother of the two cutest dragons to ever walk the earth!
To learn more about #HappyBlackRomance and to score a free book or two, check out her website www.lovelouiselennox.com.
Website | Facebook | Twitter | Instagram | GoodReads |