Today it is my pleasure to Welcome author
Roxanne St. Claire
to HJ!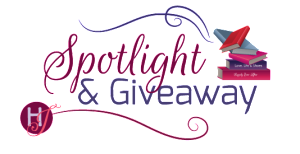 Hi Roxanne and welcome to HJ! We're so excited to chat with you about your new release, Hush, Puppy!

Hello again, HJ readers! I hope you are staying healthy and safe in these uncertain times. It's an honor, as always, to be here!

Please summarize the book for the readers here: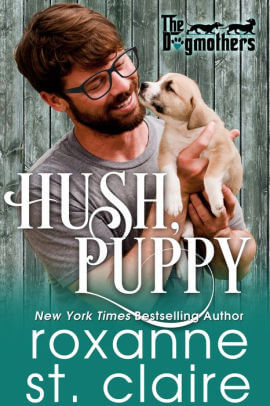 Hush, Puppy is a feel-good, big-joy, happy-tears love story about a businessman who thinks too much and needs to learn how to feel, a young widow who suffers from guilt and wants to let it go, a little girl who stutters and has to sing when she needs to talk, two octogenarian matchmakers, and the precious 10 week old puppy named Maverick who bring them all to one great big "stand up and cheer" happy ending.

Please share your favorite line(s) or quote from this book:
"We met yesterday in the square," Summer supplied, also laughing. "This poor man was finishing a call, and my daughter openly tried to kidnap little Mav."
"She almost had him, too," John joked, looking at Destiny, curled into a chair, quietly talking to the puppy. "Ten more minutes and…"
"Uh-uh." Summer gave him a look. "I see you teetering on the edge of surrender there, Yianni."
He grinned, loving the way his name sounded on her lips. Loving everything about her lips, to be honest. "What else did they tell you about me, other than my formal Greek name?"
"Oh, just how awful you are, how terribly you run your business, and…" She squinted playfully at Yiayia. "That you are generally the least attractive and most unavailable bachelor in Bitter Bark. No brains and…" She pointed to her daughter. "Clearly, you're heartless."
His grandmother jabbed him with her elbow. "I like a little sarcasm in a woman, don't you?"
"I like you, Yiayia, don't I?" Turning to Summer, he angled his head in apology. "Forgive these ladies. They are on a mission, firm in their belief that I cannot manage my own social life."
Please share a few Fun facts about this book…
I wrote Hush, Puppy during the height of the pandemic, in March and April, when life was frightfully uncertain and scary. Like so many of you, I woke in the middle of the night, worried about my loved ones, and prayed that we all stayed safe and healthy. Every morning, I escaped by writing this book. I tucked myself into my sunny studio and created the happiest, lightest, funniest, feel-goodiest book I've written in years. And I'm thrilled that readers seem to agree that it is the escape they have needed during this time.
What first attracts your Hero to the Heroine and vice versa?
I like to know their wounds and their touchpoints, their strengths and weaknesses, and their deepest desires and biggest fears. But I don't always know that when I start. Sometimes it takes writing the whole book to figure that out: that is a hellish book. Sometimes I know from the moment they land on the page — and that's what happened with Hush, Puppy. An easy, fun, joyous writing experience!
Did any scene have you blushing, crying or laughing while writing it? And Why?
I laughed a LOT while writing this book. The little girl and the puppy (owned by the hero but coveted by the child) cracked me up from beginning to end. Also, the hero and heroine are both Top Gun fans and they frequently quote great lines from the movie. Like this…
He laughed, settling in next to her and placing the popcorn on the ottoman. "Wine?"
"Yes, please. And then I'll take Lieutenant Pete Mitchell for days."
He rolled his eyes as he poured her a glass. "The blonde's not bad, either, you know."
"So you're the one," Summer said in a sultry Kelly McGillis voice.
He laughed softly. "Yes, ma'am. Four G's in an inverted flyby."
"Too aggressive," she teased, doing her best to remember some random lines even if they didn't track with the movie dialogue.
"I can see it's dangerous for you." He leaned his shoulder into hers. "But if the government trusts me…maybe you could."
"It takes a lot more than just fancy flying." She cracked up. "Do we really need to watch this movie?" she asked. "Or can we just recite it to each other?"
"We have to watch. It's a first."
"A first? The first time you've watched it…this week?"
He laughed. "First time with a…date."
"Seriously?" She turned to him, mulling over this new information. "I can't believe this isn't your go-to for the girls, John. You can show off your knowledge of planes and great movie lines."
"I didn't know there are women who even like the movie, let alone quote every line."
"Women like sexy guys who fly planes," she teased.
He raised his glass in a toast. "Let's drink to our favorite character," he said.
"Maverick?"
"Actually, mine's Goose. Loyal to a fault, has his priorities straight, and is, frankly, the brains of the operation in Ghost Rider."
She considered that, nodding. "I forgot their plane was Ghost Rider. Well, I think my favorite character is Mrs. Goose."
"Carole," he supplied. At her surprised reaction, he added, "Little-known fact, but that is the name of Meg Ryan's character."
"You're hard-core, Santorini."
Readers should read this book….
Because it's so much fun from beginning to end. And even if you haven't read any of the books in the Dogmothers series, every one stands alone. You can start here or at the beginning, but you will fall in love with this massive family and all their wonderful, unforgettable dogs!
What are you currently working on? What other releases do you have in the works?
The next book in the series! I haven't announced the title or released the cover yet, but I will! (Readers on my private FB group get it first!) I'm hoping to have it out in September or early October! (Hint: hero is a firefighter and the awesome dog in the story is a Alaskan Malamute/Siberian Husky mix named Judah.)

Thanks for blogging at HJ!
Giveaway:

A signed copy of Hush, Puppy and a Dogfather mug!
To enter Giveaway: Please complete the Rafflecopter form and Post a comment to this Q:

Who's a Top Gun fan? Favorite movie line?
Excerpt from Hush, Puppy:
"Mommy!"
"Hey, baby." She switched on the lamp next to the twin bed, finding Destiny's tear-stained face barely above the blankets. "Did you have a bad dream?"
"Wh-wh-where am I?"
"At a house in the North Carolina mountains, sweet angel." She sat on the edge of the bed and inched the blanket down over her shoulders, then smoothed her wild corkscrews of hair. "Remember? We're spending the summer in Bitter Bark, and you…" She leaned over her and kissed her nose. "Are going to Tails and Trails camp on Monday morning."
A faint smile pulled. "Where's Mavvie?" she whispered.
"I think he's asleep, honey, like all—"
A bark echoed from right outside the sliders, and Destiny instantly shot up. "Mavvie!" she cried. "Mavvie!"
Mav barked again in response.
"Can I let him see her?" John called from the living room.
"Doubt we can keep them apart," Summer replied.
A few seconds later, John stayed behind the doorjamb and held Mav with two hands, poking his little head into the room.
"Hi, Dessie," he said in a high-pitched cartoon voice, making them laugh. "Why aren't you asleep?"
Des giggled and sat up more, reaching her hands out. "Mavvie!"
John stepped into the room, keeping Mav front and center. "Here he is," he said. "Ready to give you a nice lick on the cheek for the night."
At Summer's nod, he set the puppy on the bed next to Destiny, who immediately smothered him with love and got plenty in return. While they had their reunion, Summer looked up at John with a grateful smile.
His return look wasn't exactly…grateful. It was intense and dark and, holy hell, sexy. All the feelings that had bubbled up down by the fire came roaring back to the surface.
"Can he s-s-s-sleep with me?"
Good question, Summer thought. Can he sleep with me?
"Um…" John lifted a shoulder. "I don't know if your mom wants that."
So, so bad. She shook off the sexy musings and turned her concentration to Destiny and the dog she held. "Honey, you can't just sleep with…" She stole a glance at him, just in time to see his brow flick in interest. "He's not yours to sleep with."
"But he could be."
Oh yes, he could. "No, he is John's dog and…"
"Why doesn't he stay for a little bit?" John suggested. "Maybe until you fall asleep. Then your mommy can bring him back to me."
"I wa-wa-want him all night."
"Sometimes he has to go outside in the middle of the night," John said without hesitation. "And I don't think you want to go all the way down those stairs and stand out in the middle of the night while he does…"
"Business," she finished with a little smile. "Ew. No."
Summer laughed softly. "Then you can cuddle with him for a little bit, honey, then when you're asleep, he goes home."
"'Kay." She snuggled down in the blankets and brought Mav with her, curling him into her side. "Night."
"Good night," Summer said, standing and turning out the light. "Love you, baby girl."
"Love you, Mommy. And g-g-good night, nice man."
John closed his eyes and tried not to laugh. "Night, Destiny."
They stepped out into the hall as Summer closed the door behind her.
"I can't change her," he said, wrapping his arms around her waist and pulling her close so he could whisper in her ear. "But I can make you promise to never call me that again."
Laughing, she turned her face up to his, letting their lips brush. "I make no such promises."
They walked back into the dimly lit living room, and for a moment, they just stood very still, their arms around each other again. It felt natural, holding him like this and looking into his eyes. But if she let this go one more minute without telling him exactly why she'd come to Bitter Bark, she might wake up in his arms tomorrow—covered in guilt.
"I was right," she finally said.
"Hmm?"
"It's complicated. Any time there's a kid involved, it is complicated."
He frowned slightly. "What are you saying?"
"I'm saying that maybe I need a little time and space to…adjust to all this."
He studied her face for a long time, stroking his knuckles along her jaw, silent for a good many heartbeats. "It will not surprise you in the least that I will gladly give you time, space, air, and whatever you need until you don't need them anymore. Then…" He dipped his head and gave her one more long, sweet, tender kiss that sent fireworks through her body and turned her knees to water. "You'll find out just how nice I can be."
"Oh…okay." She leaned back, her eyes still closed. "I'll bring Mav down when she's asleep," she said on a sigh.
"The door will be unlocked." He added with a light kiss on her forehead, then stepped away and disappeared onto the darkened deck.
She stayed right where she was, frozen in place, until his footsteps quieted and his sliding glass door rumbled to a close.
Oh, Summer. You came to Bitter Bark to find one man and somehow found yourself falling hard for another.
Excerpt. © Reprinted by permission. All rights reserved.


Book Info:
John Santorini has his hands full this summer and not just with Maverick, the wild and willful puppy he's adopted. He's trying to franchise his business, he's got serious staffing issues, and his biggest investor still hasn't committed to financing. But all of those problems fade away when a five year-old girl pounces on his puppy in the park and pronounces him "Mine!" John can handle a kid with a crush on little Mav. But he's not so sure he can handle his instant attraction to her mother, a beautiful young widow who brightens his world the minute she arrives in town.
Summer Jackson has come to Bitter Bark for one reason: to meet a man. But the man she's supposed to connect with isn't there. Instead, she finds two hilarious grannies, discovers an extended and colorful family, and crushes hard on a Greek charmer who offers a place to stay and a job for the season. He may not have been the man Summer intended to find, but John steals her heart almost instantly. He's smart, sexy, and his outrageous puppy is working magic to help Summer's daughter conquer her debilitating fears.
It doesn't take long before Summer is wrapped in John's strong arms and dreaming of the happy ending she's been denied. But then the past comes back to wreak havoc on all their lives, and Summer's real reason for coming to town threatens to break their hearts and destroy this budding little family.
Will John have to settle for a Summer fling…or do the Dogmothers have the recipe for romance one more time?
Book Links: Amazon | B&N | iTunes | kobo | Google |


Meet the Author:
Published since 2003, Roxanne St. Claire is a New York Times and USA Today bestselling author of nearly sixty romance and suspense novels. She has written several popular series, including The Dogfather, The Dogmothers, Barefoot Bay, the Guardian Angelinos, and the Bullet Catchers. Several of her books have been optioned for film and many have been translated into dozens of languages.
In addition to being an ten-time nominee and one-time winner of the prestigious RITA™ Award for the best in romance writing, Roxanne has won the National Reader's Choice Award four times, as well as dozens of other writing and industry awards. A frequent and popular national speaker on the subject of writing and the writer's life, Roxanne is a graduate of UCLA, a mother of two, and recent empty-nester. She lives on the east coast of Florida with her husband and two dogs.
www.roxannestclaire.com
www.twitter.com/roxannestclaire
www.facebook.com/roxannestclaire
Website | Facebook | Twitter | Instagram | GoodReads |