Today it is my pleasure to Welcome author
Elizabeth Hayley
to HJ!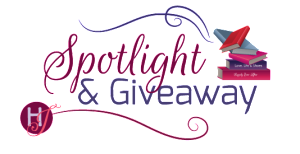 Hi Elizabeth and welcome to HJ! We're so excited to chat with you about your new release, I Hate You, I Love You!
Please summarize the book for the readers here: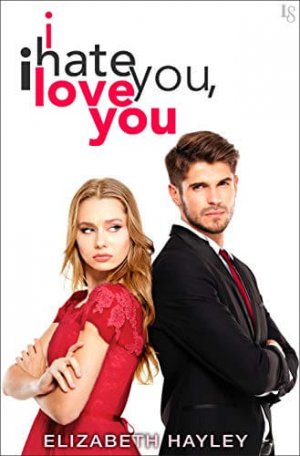 Two professors fight for an award at work that leads to sparks, some fiery and some sexual.

Please share the opening lines of this book:
The sprawling campus of Hainamor University was a sight to behold as the first vestiges of fall appeared by means of brightly colored leaves and the crisp, clean air that always compelled Naomi to inhale more deeply. Vermont had been a revelation for her. The Prices had a long history of not traveling above the Mason-Dixon line, but here she was, teaching English Literature—with a focus on poetry—in a small town that seemed pulled from the storybooks she'd read as a child.
Please share a few Fun facts about this book…
This is the first time we've given a title to a book and not had the publisher change it.
The name of the fictional college where the book takes place is a combination of the words "Hate" and "Love" in French.
The book was originally about two shop owners fighting over a hardware store between them.
Please tell us a little about the characters in your book. As you wrote your protagonist was there anything about them that surprised you?
Sebastian is a vulnerable man hiding behind a smartass exterior due to a devastating loss. Naomi is a self-assured woman who endured a loss of her own (though very different).
If your book was optioned for a movie, what scene would you use for the audition of the main characters and why?
We would probably choose the scene where Sebastian reveals what happened in his past. This is the first time we see Sebastian's weakness and begin to feel for him in a way we haven't before. Naomi begins to understand that Sebastian isn't the cold, distant man he appears to be. Without revealing too much, here is a little glimpse of the beginning.
Naomi stood still holding his book in her hand as she thought about how little she knew about Sebastian. Which felt all kinds of wrong because she would've sworn before yesterday that she did know him. Or at least was getting there. But there were so many mysteries tied up in him that all seemed to be unraveling around her but hadn't made a full picture yet.
A throat clearing behind her made her jump and the book fell to the floor. She quickly retrieved it and set it back on the shelf before turning to see Sebastian standing in the threshold between the hall and the living room.
They were silent for a minute before Sebastian cleared his throat again. "Looking for some quality fiction so you can pick up a few pointers?"
She smirked and pulled a collection of Whitman poems off the shelf and held it up to him. "Looking to switch genres?"
He shuddered. "Absolutely not. Someone who clearly didn't know me at all gave that to me."
"Really? Because I also think I saw some Shelley and Byron here." She started to scan the shelves again, but he moved toward her quickly and blocked her line of sight.
"Don't you have a class to teach or something?" he said, but there was no heat to his tone.
"I could ask the same of you."
Sebastian fidgeted and rubbed at the back of his neck, which caused his T-shirt to ride up and reveal a slip of skin above his waistband. Naomi mentally berated herself for noticing and focused on his face, which looked decidedly uncomfortable.
"Yes, I do." He let out a long breath before continuing. "Look, thanks for coming over here and…dealing with me. I would've gotten it sorted out on my own, but it was nice of you to stop by all the same." He gestured around the room. "And you even cleaned, which makes me really want to make a comment about your future as a housekeeper, but since I appreciate what you did, I'll refrain."
She snorted. "Your restraint is commendable."
His lips quirked slightly, and Naomi considered that a good sign that she'd done the right thing by staying.
"I'd offer to make you breakfast, but I doubt I have anything edible in there."
She waved him off. "It's fine. I need to get home so I can change before work."
He nodded and backed up, making her realize how close he'd been standing until then. The warmth receded with him, and she jerkily swung around to look for her purse. Rifling through it, she withdrew her keys and grabbed her phone off of the table. "I guess I'll see you in a bit then."
"Yup, I'll see you soon." He rubbed a hand over his forehead, which made her pause.
"Are you feeling okay? Need me to get you anything before I leave."
He let out a soft laugh. "I'll be okay, Mother Teresa. Dealing with a hangover is a fair penance for my behavior over the past few days."
Naomi nodded and went to the door, but when she put her hand on it, she couldn't bring herself to turn it. She'd have loved to be able to blame simple nosiness for the question she asked him, but it was more than that. Without looking at him, she said, "Sebastian? Who are C and M?"
When he didn't answer, she turned to face him. And the icy blue stare directed her way made it clear that Naomi had definitely overstayed her welcome.
What do you want people to take away from reading this book?
We'd like people to experience some tears from this book. If they can be from both laughing and crying, that would be even better.
What are you currently working on? What other releases do you have planned?
We just submitted our option to Loveswept for our next book, so we're waiting to hear if they like it. December 4 we have our second book coming out with Meredith Wild's Misadventures series titled Misadventures with a Country Boy. We should also be getting edits back for our third book in that series, which is a threesome. Kinda.

Thanks for blogging at HJ!
Giveaway:

eBook: I HATE YOU I LOVE YOU by Elizabeth Hayley (Gifted via Amazon)
To enter Giveaway: Please complete the Rafflecopter form and Post a comment to this Q:

Have you ever had a thing for a teacher/professor you've had? Tell us about it.
Excerpt from I Hate You, I Love You:
"I bet you're wondering why I've asked you here," he said as he looked at them pointedly.

"The thought crossed my mind," said Sebastian dryly.

The comment made Dean Morgan's mouth turn up slightly on one side before he schooled his features. "I'll cut to the chase. You've both been nominated by the student-body for the Distinguished Professor Award." He folded his hands atop the folder. "It's actually rather exciting. We've never had two members of the same department up for the honor."
"That's…amazing," Naomi said, mostly meaning it. It was a massive honor to be nominated, but the fact that Sebastian had also been nominated made the news lose some of its luster.
"Are you both familiar with the process from here?"
Naomi glanced at Sebastian before shaking her head. As far as she could tell, Sebastian didn't move at all. She'd obviously heard of the award before and knew that the professors were chosen based on surveys students filled out at the end of the semester for each of their classes. But she knew very little about the process beyond that.
"We always choose the top four professors from the surveys, then the Personnel Committee narrows the pool down to two based upon the written feedback the students leave, as well as the professors' dedication to fulfilling the mission of Hainamor. From there, we notify the chosen candidates, and offer them a chance to further prove their worthiness of the honor."
"Worthiness?" Sebastian asked, his voice sounding wry and slightly disbelieving.
Dean Morgan was unperturbed as he continued. "We've found the friendly collegiate competition enhances the overall prestige of the award. Makes the recipient even more honored to be chosen."
Naomi's stomach rolled. It was bad enough she and Sebastian often seemed to be competing over the right for each of them to exist. Adding this into the mix was going to result in blood loss.
"The faculty member who's chosen is granted a semester of leave, eligible to be taken at any point within the next two years, to further academic pursuits beyond the classroom–writing a novel or collection of poems for example, or traveling–while receiving a full salary, as well as a five-thousand-dollar monetary award presented at the awards ceremony."
"Who decides?" Naomi asked, nearly hyperventilating at the prospect of paid leave. Naomi had plans for her future–ones that she'd only let her brain process because she was scared to let them settle in her heart. She'd figured she'd have to bide her time to bring them to fruition. But with an entire paid semester off, her future could begin within the next two years. The possibility was enough to make her teary-eyed, but she quelled the urge to cry, not wanting to ruin her chances by crying in the dean's office.
"The Personnel Committee will make the final decision after observing your dedication to the University over the course of the next semester."
Sebastian snorted, "Sounds like pledging allegiance to a cult."
Dean Morgan raised an eyebrow at him. "If you'd like to withdraw your name, Professor Blake, I'm sure another faculty member would gladly take your place."
Sebastian sat back in his chair but didn't reply.
"That's what I thought," the dean said. "You were both chosen for a reason. You merely need to keep doing what you've always done."
Which was bullshit. Naomi couldn't–wouldn't–lose to Sebastian. She had to do whatever it took to win the award if for no other reason that she wouldn't be able to fit in the office with his ego if he beat her.
"Does our work beyond the University factor into their decision?" Sebastian asked.
"You mean in terms of your publishing history and such?" the dean asked. At Sebastian's nod, the dean said, "Anything that brings a positive light to Hainamor will be considered. So, yes, your contributions in your respective literary fields will factor in."
Rubbing his hands together, a smile ghosted over Sebastian's lips.
Naomi didn't like how smug he appeared. "You seem to think that gives you an advantage." She knew she shouldn't start with him in front of Dean Morgan, but she couldn't help herself.
"My publishing credentials do far exceed yours," he replied.
"I've published more than you give me credit for," Naomi snapped back.
She could see him finish his eye roll as he turned toward her. "Facebook posts about your cats don't count."
Naomi had never been more thankful she didn't own any cats. "I should've figured you for a dog person since you were clearly raised by wolves."
A throat clearing interrupted their argument, though neither looked away from the other for another moment. It was as if turning away would cause an immediate cessation of their life spans.
"I sense an interesting few months ahead of us," Dean Morgan said, sounding almost giddy at the prospect. The committee will make its decision in January," he added as he stood and extended a hand to each of them, which they took in turn after rising. "Congratulations and best of luck."
They both thanked him and made their way silently back to Kellerman. No words were needed–action would speak louder than words. And Naomi was going to defeat Sebastian Blake if it killed her.
Excerpt. © Reprinted by permission. All rights reserved.


Book Info:
There's a fine line between love and hate. And these two can't decide which side they're really on. . .
Poetry professor Naomi Price is loved by her students, happily works around the clock, and has credentials no one could deny. Except, it seems, for her arch-nemesis at Hainamor University. The man never has anything polite to say, and now the two of them are competing for a prestigious honor that just so happens to come with a cash award. With every move Naomi makes to impress her colleagues, her rival is right there beside her, elbow to elbow, making it impossible to ignore how devastatingly hot he is—even if he is a total bastard.
Sebastian Blake knows what Naomi thinks of him, and he's trying hard not to care. Maybe he's been grouchy with her in the past, but she isn't making his life any easier with her crusade to win over the Personnel Committee and earn an honor that is rightfully his. Naomi just doesn't quit, and though he'd never admit it, there's something sexy about her. Something that has him tied up in knots. Something that makes him want to move beyond his painful past and take a chance—at least for as long as it takes to kiss her silly and see what happens next.
Buy: http://www.randomhousebooks.com/books/567395/


Meet the Author:
Elizabeth Hayley is actually "Elizabeth" and "Hayley," two friends who love reading romance novels to obsessive levels. This mutual love prompted them to put their English degrees to good use by penning their own. They learned a ton about each other through the process, like how they clearly share a brain and have a persistent need to text each other constantly. They live with their husbands and kids in a Philadelphia suburb. Thankfully, their children are still too young to read.
Website | Facebook | Twitter | Instagram |