Today it is my pleasure to Welcome author
Lauren Layne
to HJ!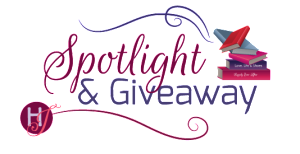 Hi Lauren and welcome to HJ! We're so excited to chat with you about your new release, I Think I Love You!
Please summarize the book for the readers here: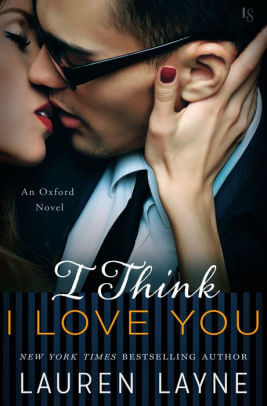 I Think I Love You is the ninth (!!!) book in my Stiletto & Oxford series (though all can be read as standalones!), and I'm extra excited about this one, because it's my first true best-friends-to-lovers story in the series. Brit and Hunter have been platonic for years, but then Brit, tired of being dumped, asks Hunter for a lesson in seduction. Only the one becoming seduced is him.

Please share the opening lines of this book:
"I mean, what is wrong with the men of New York City?"

Hunter Cross adjusted his glasses, the ones he wore as seldom as possible but needed more often than he liked to admit.

He pointedly kept his attention on his iPad and ignored the question altogether.
Please share a few Fun facts about this book…
Brit and Hunter go to a restaurant called Beauty & Essex in NYC on their first date. I picked it because *I've* wanted to go to Beauty & Essex for years, and this way my husband had to take me "for research."
Hunter has the same last name as Sabrina Cross from my 21 Wall Street series. No relation. I'm just really bad at keeping track of character names!
I didn't plan for Hunter to have glasses. I added them because in the cover photo my publisher picked, the male model has glasses!
Please tell us a little about the characters in your book. As you wrote your protagonist was there anything about them that surprised you?
Brit and Hunter are about as "well-adjusted" characters as you'll find in contemporary romance. Neither has any major baggage, there are no "gotchas" to their personality. I wrote their story intentionally to be about two regular, grown-ups falling in love. As far as surprises … not really! The beauty of writing such a longstanding series is that you get to know your characters pretty darn well.
If your book was optioned for a movie, what scene would you use for the audition of the main characters and why?
The first moment when they're aware of each other, not as friends, but as man/woman:
"Are you?" Hunter challenged. "Too smart to fall for him?"
"What does it matter?" Her hands found her hips as she glared at him. "How is it possibly your business who I date?"
"I'm your friend."
"Yes, but right now you're overstepping."
He flinched.
Brit gentled her tone slightly. "You've never cared about who I pursued before. Why is this so different?"
"Because now I know of your … plan. And I don't think Bradley Calloway is right for you."
"He doesn't have to be right. I'm not looking to marry the guy. Or even date him. I was just trying my hand at being anything other than good ol' Brit, you know?"
"I like good ol' Brit!"
"Well, damn it. I want someone to better than like me, Hunter!" she shouted.
The room seemed to go still, and she wasn't sure which of them was more surprised by her outburst.
"Brit," he said quietly.
What do you want people to take away from reading this book?
In a very rare break, I'm between deadlines right now, and am playing around with a Young Adult story premise. It's been fun to write about the butterflies and first kiss anticipation of the teen years!
What are you currently working on? What other releases do you have planned for 2017?
What's your favorite friends-to-lovers story in movies or tv? I confess I was always a sucker for the Dawson/Joey storyline in Dawson's Creek!

Thanks for blogging at HJ!
Giveaway:

Ebook: I THINK I LOVE YOU (An Oxford Novel) by Lauren Layne (Gifted via Amazon)
To enter Giveaway: Please complete the Rafflecopter form and Post a comment to this Q:

What's your favorite friends-to-lovers story in movies or tv? I confess I was always a sucker for the Dawson/Joey storyline in Dawson's Creek!
Excerpt from I Think I Love You:
"What exactly do you want me to do? Just answer your questions, or—"
"Oh, don't worry, I have a list!" she said.
He rolled his eyes. "Of course you do. Give me a preview."
She pursed her lips. "No, I don't think so."
"Because you know I'll reconsider," he said in a resigned but tolerant tone.
"Let's just say, if you needed whiskey to hear my initial request, you'll definitely want it for the specifics."
"Fantastic," he muttered. "Can't wait to start."
She squeezed his arm excitedly. "Me neither."
"I was being sarcastic—"
She knew.
Hunter shook his head. "I'm going to regret this, huh?"
"Look on the bright side," she said cheerfully. "For the next couple weeks, you'll get to boss me around at work and outside of work.
Excerpt. © Reprinted by permission. All rights reserved.


Book Info:
Brit Robbins knows that dating in New York City is hard—she just hoped to have it mastered by age thirty. But after yet another promising suitor says they have no sparks, Brit decides it's time to torch her dating game and try a new plan. And who better to coach Brit through the art of seduction than the guy who first gave her the "let's be friends" card?
Hunter Cross has always figured there's nothing his best friend Brit can do to surprise him. But Brit's request is a surprise he doesn't see coming—and one he's definitely not prepared for. Hunter and Brit have always been careful to keep things perfectly platonic, but the fake dates and faux flirting are starting to feel like the real deal. And soon Hunter realizes he has taught Brit too well. Not only has she become an expert at seduction, the man becoming thoroughly seduced is him.
Book Links: Amazon | B&N | iTunes | kobo |


Meet the Author: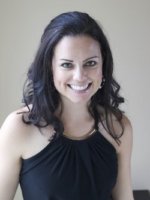 Lauren Layne is the New York Times and USA TODAY bestselling author of more than two dozen romantic comedies. Her books have sold over a million copies, in eight languages. Lauren's work has been featured in Publishers Weekly, Glamour, The Wall Street Journal, and Inside Edition. She is based in New York City.
Website |  Instagram |