In Tycoon's Ring of Convenience by Julia James, Nikos is determined to get revenge on the family that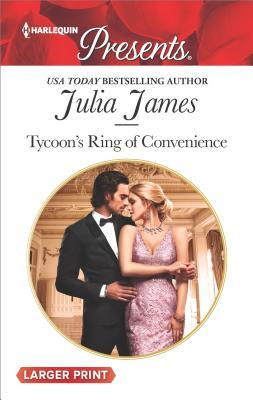 abandoned him, but the only way he sees himself being able to mingle with the rich crowd his mother is a part of is to find himself a woman that's part of that world and marry her. The moment he meets Diana, he knows he's found the right woman, especially when he has something she'll want in exchange for marrying him – the chance to repair her family home to it's former glory. Will Nikos and Diana walk away once they have what they need from their marriage of convenience or will they fight for their shot at happy ever after?
Suddenly, he smiled. "Don't look so shocked, Diana. It could work perfectly for both of us. A marriage of convenience – people made them all the time in the past. They still do, even if they don't admit it."
Although there were moments where I wanted to put this book down and start another, I did end up finishing it. Really, this book had so much potential, especially with the way it started and the undeniable chemistry between this pair, but the more I read, the more I found myself becoming frustrated with the main characters due to their trust and abandonment issues that make them cold and intolerable as they do their best to hurt each other. Will Nikos be able to convince Diana that he wants a future with her? Will Diana realize that Nikos is the one for him?
With the main characters, both have been through so much in their lives and it's understandable why the heroine is so driven by the past and to see her family's home restored to its former glory. Because her dad sacrificed so much for her over the years and she isn't above to see let everything he did for her be for nothing. I also liked that she was willing to take a chance on Nikos, even knowing their whole arrangement could backfire because neither want a forever relationship and sex complicates things, especially when their marriage is temporary.
While the hero, he was a very interesting character full of confidence and whole lot of ruthlessness because of how he's willing to get revenge on the family that abandoned him. However, there were moments where I thought he was too cold and calculating, especially in the moments where the hero and heroine's relationship goes awry and I thought that it might not be possible for Nikos and Diana to repair things between them. Yet, what I liked most of all about the hero was the decisions he made throughout this story that showed just how wrong he is. Will he ever be able to forgive his mother? Will he ever be able to have a relationship with her?
"It is where you fell in love with your husband," she had said, looking sternly at Diana. "To refuse would be to offend," she'd warned. But there had been a glint of humour in her eyes as she'd spoken.
And there had been a glint of answering humor in Nikos's face as he'd bowed his grateful assent. "Only a madman would refuse to take the woman he loves more than life itself to the place where the stars themselves blessed their union," he'd said.
Overall, Ms. James has penned a read that I did enjoy, but where there were moments that I couldn't help but shake my head at the direction the story proceeded since the heroine didn't know what she wanted, which in turn ended with them turning on each other; the romance was special because Nikos wants Diana so much; and the ending had me liking the hero's determination to prove to the heroine that she's the one for him. His words are precious and loving and words she desperately needs to hear. I would recommend Tycoon's Ring of Convenience by Julia James, if you enjoy the marriage of convenience trope or books by authors Michelle Smart, Sharon Kendrick, Carole Mortimer and Michelle Reid.

Book Info: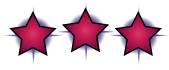 Publication: July 17th, 2018 | Harlequin Presents |
It was purely convenient… …until their scorching wedding night!
When self-made billionaire Nikos meets socialite Diana, he's instantly intrigued by her ice-cool facade. Her determination to save her family home provides Nikos with the perfect opportunity to propose a temporary marriage. But during their honeymoon, Nikos awakens Diana's simmering desire, and the heat between them blazes into overwhelming passion! Now Nikos can't deny he craves more from his not-so-convenient wife…